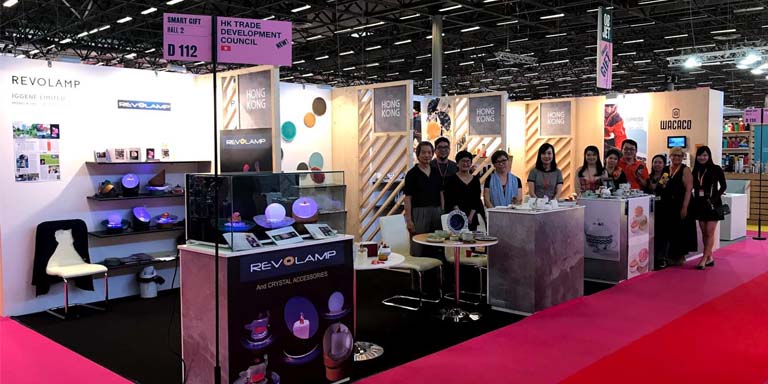 MAISON&OBJET Paris
Venue
Paris Nord Villepinte, - ZAC Paris Nord 2, 93420 Villepinte, Paris, France
Address
HK Pavilion Location
OBJET sector; either in "Hall 3 - Cook & Share" or "Hall 4 - Home Accessories" (tbc).
Event Details
MAISON&OBJET is the leading international trade fair for industry professionals working in the art of living in all its rich and varied expressions. This lifestyle fair brings together a comprehensive product offering from all aspects of the industry, including decoration, design, furniture, accessories, textiles, fragrances, children's product and so on.
The fair consists of two main hubs, Maison and Objet, which made it easier to understand and more intuitive for the international buyers. With each session, this great lifestyle platform, at the intersection of business and creativity, reveals solutions to visitors from around the world in search of uniqueness.
Date & Opening Time :
6-10 September 2019
6-9 Sept (Fri to Mon) : 09:30am to 07:00pm
10 Sept (Tue) : 09:30am to 06:00pm
Participants
Hong Kong designers, brands and SMEs with a Business Registration in Hong Kong and carry out substantial operation in the territory. It is at the HKTDC's discretion to accept or reject applications and subject to M&O Paris Fair Organiser's approval for acceptance.
Participation Fee
Participation Format

Rate

An open and co-exhibit format;
A discussion area plus a product display area.

HK$25,000.00 per application
Application deadline: on or before 18 April 2019 (Thursday)
Remarks
SME Export Marketing Fund
Successful applicants can apply for the SME Export Marketing Fund. For further information, please visit:
www.smefund.tid.gov.hk
(Enquiry: 2398 5127)