https://origin.hkmb.hktdc.com/en/1X09WUQS
Contemporary logistics opportunities in Qianhai
Modern logistics industry is intended to become one of the key industries of the Qianhai cooperation zone in Shenzhen.1 Although planned land use within the zone is primarily for commercial and service facilities rather than for transportation, warehousing and production operations, about 300 modern logistics enterprises, including some Hong Kong-based companies dealing in commercial logistics and supply chain services, have already registered for business in Qianhai. These companies hope to manage and liaise cross-border logistics business between Chinese and overseas markets by setting up operations in Qianhai. Some companies hope to make use of Qianhai's policy of innovation to diversify their business.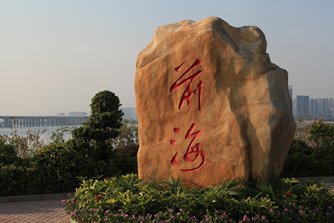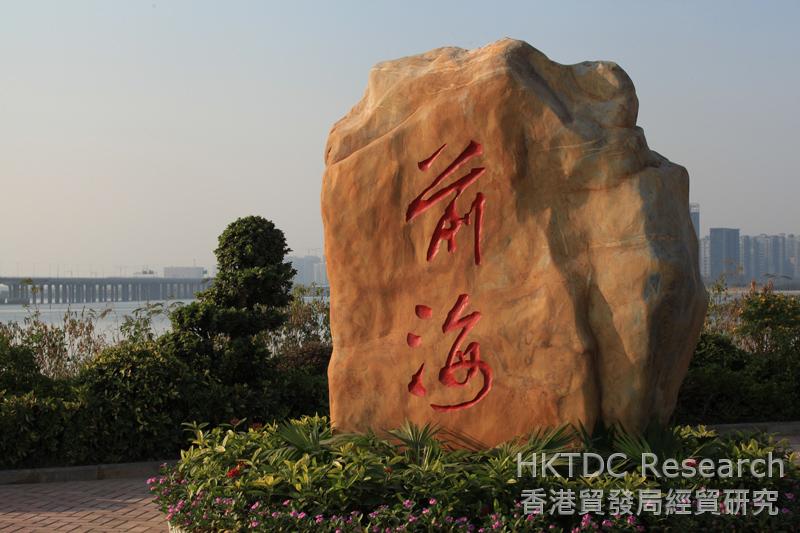 Qianhai (Image courtesy of Qianhai Shenzhen-Hong Kong Modern Service Industry Cooperation Zone)
Clustering of corporate headquarters
The Qianhai Bay Bonded Port Area next to the Qianhai cooperation zone provides export consolidation, global/regional distribution, international transit and other logistics services, while the Qianhai cooperation zone focuses on the development of the headquarters economy. In modern logistics industry, in particular, the cooperation zone hopes to develop itself into a supply chain management centre and a shipping derivative services base of the Asia-Pacific region and strengthen its ability to organise services for the manufacturing sector in the Pearl River Delta region.
HKTDC has learned from the Authority of Qianhai Shenzhen-Hong Kong Modern Service Industry Cooperation Zone that besides targeting big companies in its investment promotion, the zone also hopes to attract more small and medium-sized providers of modern services. Although the zone is still under construction and does not have sufficient commercial facilities for companies to move in, some companies have already started transferring some operations to their subsidiaries registered in Qianhai. The office towers and public commercial facilities under the "Qianhai office towers" project now under construction are slated for completion within the next year or two, after which more and more logistics companies will be able to move into Qianhai and start their business.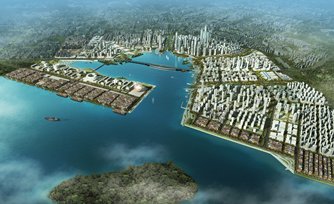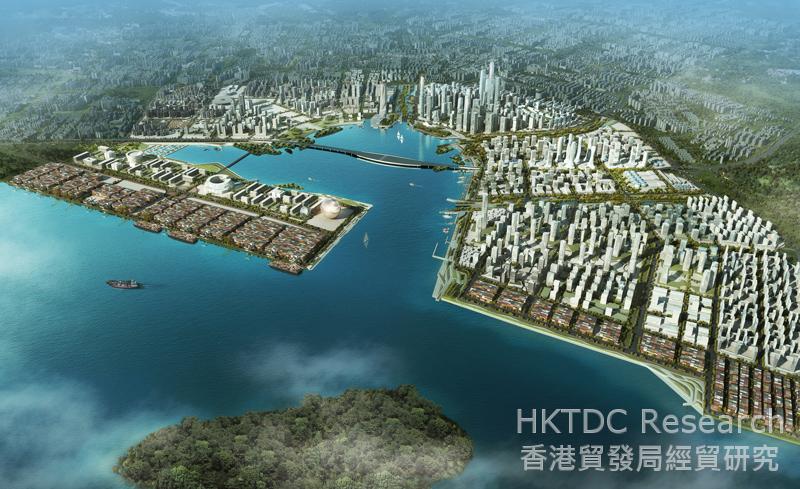 Future development of Qianhai (Image courtesy of Qianhai Shenzhen-Hong Kong Modern Service Industry Cooperation Zone)
Enterprises go in for diversification
Most logistics companies registered in Qianhai hope to take advantage of Qianhai's more open policies to manage cross-border logistics business and relating fund flows. Some companies are also considering making use of Qianhai's policy of innovation to provide more diversified modern logistics services. Some companies told HKTDC they are considering providing logistics support to supply chain management and setting up e-commerce platforms with a view to providing more value-added services to their Chinese and overseas clients and sharpen their overall competitive edge.
Indeed, Qianhai's overall planning in relation to the development of modern logistics industry also stresses the need to perfect the market access mechanism and the relevant policy supports. It gives emphasis to the development of supply chain management enterprises that provide financing consultation, financing guarantee, settlement, customs clearance, information management and related value-added services, and encourages the setting up of integrated service enterprises that provide logistics and other value-added services to e-commerce.2 Nonetheless, it still needs to wait for the specific measures and operating rules to be announced by the Qianhai Authority, and the concerned companies shall approach the Qianhai Authority for direct negotiation.
(For more information about the development of Qianhai, please refer to the research article "Opportunities in China's opening-up: the Qianhai test bed" of the HKTDC Research.)
---
1 Qianhai Shenzhen-Hong Kong Modern Service Industry Cooperation Zone
2 Overall Development Plan on Qianhai Shenzhen-Hong Kong Modern Service Industry Cooperation Zone, 2010.
Mainland China
Mainland China