https://origin.hkmb.hktdc.com/en/1X09YIB7
Capitalising on China's Testing Services Market via Hong Kong
The SGS Group, a Swiss laboratory services company, has established an impressive business network in China, providing comprehensive services in testing and certification. Thanks to its geographical advantage, its Hong Kong branch has helped a range of customers successfully enter the Chinese mainland, Hong Kong and the wider global market.[1]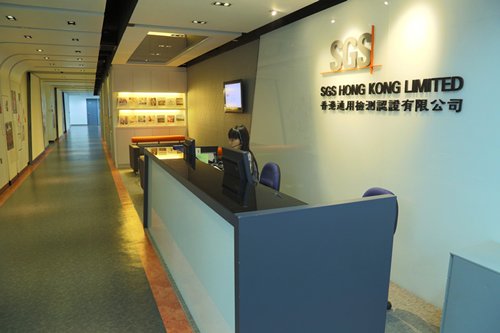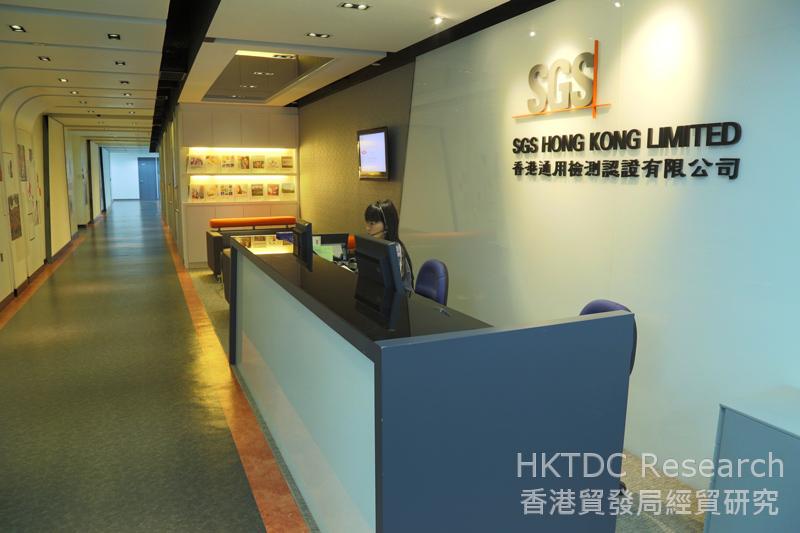 Hong Kong office of SGS Group (photograph provided by SGS Hong Kong)
Hong Kong provides cross-country services
SGS currently operates more than 50 branches and a substantial number of laboratories on the Chinese mainland, employing more than 13,000 workers. The company also has a team of 1,200 people in Hong Kong, engaged in the provision of inspection, verification and testing services. Raymond Wong, Director of Corporate PR and Marketing of SGS Hong Kong, said: "As well as employing local staff, we also employ technical and management personnel from the Chinese mainland, Europe, America and other parts of the world in SGS Hong Kong office and laboratories. They fully understand the different specifications and requirements for testing and certification on the mainland, Hong Kong and many overseas markets, while also appreciating the needs of customers from different regions."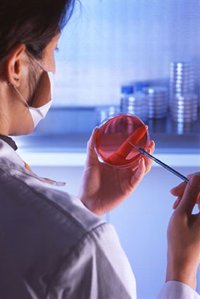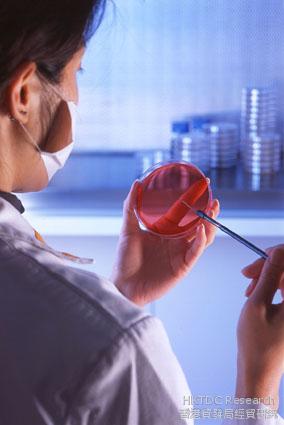 SGS provides testing services (photograph provided by SGS Hong Kong)
Speaking to HKTDC Research, Wong said: "Product safety standards, specifications, technical requirements and test methods in China and the overseas markets vary considerably, while customers and multinational companies from different regions have very different cultures. They may not be able to cope with the differences in the inspection and testing requirements in different markets or be able to understand the differences in putting them into practice. The SGS Hong Kong branch and its multi-national staff, with their varied language capabilities, can effectively help customers solve any problems."
"A number of overseas buyers, local manufacturers and mainland customers tend to market their products simultaneously in China and overseas. They always aim to meet the product certification requirements of different markets with single technical specifications. This helps facilitate marketing while saving on costs. SGS Hong Kong is the management platform for those customers who make use of SGS's network of laboratories and technical personnel in Hong Kong, the mainland and other regions in order to access product testing and technical support services across a number of different markets."
Green certification and testing opportunities
In recent years, "sustainable development", "low carbon" and "green services" have been among the key issues concerning the wider world, with China and Hong Kong proving no exception. Many international brands, large retailers and international buyers now report their greenhouse gas emissions regularly via their sustainability and annual reports.
Explaining the significance of the green element, Wong said: "The Hong Kong Stock Exchange has issued an "Environmental, Social and Governance Reporting Guide" for companies listed in Hong Kong as recommended practices under the Listing Rules. Subject to further consultation, the Exchange plans to raise the obligation level of a number of the recommended disclosures in the Guide to 'comply or explain' by 2015. Currently, many listed companies are beginning to make the necessary preparation."
Hong Kong office of SGS Group provides certification and testing services (1)
(photograph provided by SGS Hong Kong)

Hong Kong office of SGS Group provides certification and testing services (2)
(photograph provided by SGS Hong Kong)
"Large companies are committed to reducing greenhouse gas emissions in order to fulfill their social responsibilities. Supply chain management plays a critical role here. With China as the world's factory, many international buyers or local agencies have requested factories there to implement a low-carbon supply chain management system. They are also required to submit an annual ISO 14064-1 greenhouse gas verification statement, issued by an independent third-party verification agency, in order to become the accredited suppliers of certain international buyers."
SGS is the first accredited verification body of greenhouse gases recognised by the Hong Kong Certification Body Accreditation Scheme (HKCAS). It is entitled to provide its customers with HKCAS accredited ISO 14064-1 greenhouse gas verification services, assist Hong Kong and mainland enterprises in furnishing internationally-recognised sustainability reports and complying with the low-carbon tender requirements of international buyers. This enhances the competitiveness and corporate image of such enterprises, while strengthening consumer confidence in their products.
---
[1] For more details of Chinese demand for testing services, see the HKTDC Research article: Challenges and Opportunities in China's Testing Services Market
Quality Inspection and Testing
Mainland China
Hong Kong
Mainland China
Hong Kong