https://origin.hkmb.hktdc.com/en/1X09ZHZM
A YRD "Going Out" Case Study (3): Seeking Cross-border Collaboration with Foreign Brands
Mainland enterprises have long been making use of Hong Kong's international networks to reach overseas buyers and source raw materials. In recent years, in order to further develop their businesses, many mature enterprises have capitalised on the business-friendly environment of Hong Kong to actively seek collaborations with established international brands or even to identify possible mergers and acquisitions. Such moves have helped them to accelerate development of the rapidly growing Chinese consumer market by bringing high-end product designs to China, while also enabling these enterprises to "go out" and secure a foothold in overseas markets.
Hong Kong: the platform for establishing contacts with well-known international brands
Shanghai Yuyuan Gold Jewellery Group Co Ltd told HKTDC: "The financial services provided by Hong Kong have not only facilitated Yuyuan in conducting trade in gold, jewellery and other precious raw materials on the international market, but have also helped the group effectively avoid the risks posed by fluctuating international prices and exchange rates. Moreover, thanks to Hong Kong's favourable business environment, Yuyuan can easily establish contacts with foreign enterprises and designers and bring in famous foreign brands and stylish designs in a move to further expand the booming Chinese gold and jewellery consumer market, while at the same time setting up sales outlets in overseas markets."
Yuyuan's Chief Investment Officer Li Dongmei remarked that Hong Kong is a metropolitan city where East meets West, with a large number of international business events and trade fairs being hosted every year, creating great opportunities for players in the jewellery industry to mingle and exchange views. More importantly, Hong Kong's liberal immigration policy allows European and US players to easily enter the city to conduct commercial activities and work with business partners without going through cumbersome immigration procedures. In light of this, Yuyuan has set up a subsidiary company in Hong Kong to handle the sourcing of raw materials, such as diamonds and gemstones, and to establish contacts with Hong Kong and foreign gold and jewellery traders.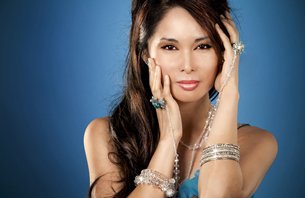 Yuyuan establishes contacts with jewellery traders via Hong Kong platform (1)
Yuyuan establishes contacts with jewellery traders via Hong Kong platform (2)
Enriching design content: a way to transform and upgrade
As gold and jewellery consumption in China continues to grow, Yuyuan has spared no effort in improving the group's integrated industry chain, which currently spans product design, production and sourcing. Moreover, it is building the brand image of its "Laomiao Gold: A Golden Tradition of Excellence" and "Yayi Jewellery: Jewellery of the Finest Quality," targeting respectively the traditional mainstream and fashionable white-collar market segments by means of the multi-brand and its so-called "misplacement" strategy.
According to Li, Yuyuan is seeking to collaborate with quality enterprises in Europe and the US. This could be in terms of agreements relating to bring in renowned brands and product designs into the Chinese market, equity participation in foreign enterprises, or mergers and acquisitions. The objective is to enhance the content of Yuyuan's product design, boost its competitiveness, pursue a transformation and upgrade policy, and establish a leading international gold and jewellery brand. Such cooperation would enable the group to work with its business partners to build up sales networks in local and overseas markets.
She said: "Hong Kong's immigration procedures are very simple. The territory also has a sound legal framework, which protects intellectual property rights, such as trademarks and designs. As a result, foreign corporate executives and renowned designers like to travel to Hong Kong to conduct business negotiations with mainland companies. Therefore, in implementing its 'going out' strategy, Yuyuan has chosen Hong Kong as its base, using the city as its regional headquarters for developing business in Asia as well as the platform for making contacts with foreign players, bringing in foreign brands and designs, and tapping the markets at home and abroad."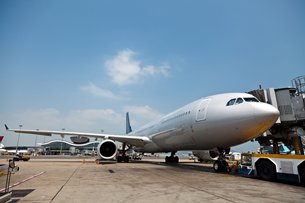 Hong Kong's immigration procedures are simple (1)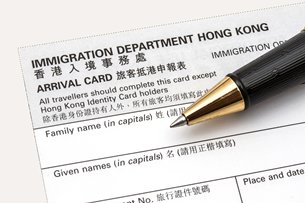 Hong Kong's immigration procedures are simple (2)
Yuyuan, under the banner of Shanghai Yuyuan Tourist Mart Co Ltd, is a leading enterprise in China's gold and jewellery sector. The group owns the Laomiao Gold brand, which was founded in 1906, as well as holding prestigious titles like "Well-known Trademark of China," "China's 500 Most Valuable Brands" and "No.1 Time-Honoured Gold Shop in China." Yuyuan also owns Yayi Jewellery, which is a leader in the fashionable wedding jewellery market. The group has more than 10 subsidiary companies specialising in gold, silver and jewellery, chain retailing, international trading, investment management, and watches and clocks. With around 1,700 outlets across the country, Yuyuan recorded a total turnover of Rmb21 billion in 2013.
Remark: For more information about China's "going out", please refer to the research article Jiangsu/YRD: Hong Kong Service Opportunities Amid China's "Going Out" Initiative and the research report China's "Going Out" Initiative: Jiangsu/YRD Demand for Professional Services of the HKTDC Research
Mainland China
Hong Kong
Mainland China
Hong Kong