https://origin.hkmb.hktdc.com/en/1X09ZMKM
A YRD "Going Out" Case Study (4): Confidentiality - The Key for Investment Overseas
As China is now one of the world's major outward investors, whenever any of the country's companies from are involved in international mergers and acquisitions (M&A) it often make the news. In order to reduce the risk of such deals being undermined, however, many of these companies wish to keep their investment projects confidential prior to completion. Due also to the business practice of certain enterprises, keeping a low profile when "going out" is, therefore, part of the strategy of many businesses. While visiting a number of companies in Yangtze River Delta region, the impression given to HKTD's economists was those businesses in the early stages of overseas investment avoid promotion or announcing their investment intent so as to avoid unnecessary exposure.
Keeping a low profile in early stage of investment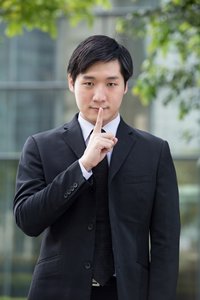 Many Chinese mainland companies keep their investment projects confidential prior to completion
Speaking on terms of anonymity, the Investment Manager of one Jiangsu enterprise engaged primarily in real estate construction told HKTDC: "Our group has a substantial number of real estate project investments in more than 20 provinces. In recent years, we have also actively invested in Hong Kong, Europe, the United States, Australia and New Zealand. In terms of projects in the planning and preparation stage, we try to avoid publicity as much as possible. This is in case any changes occur after the exposure of the project. Our concern is that this may affect shareholders, business partners and related financing. Keeping a low profile can also reduce the chance of the target company or assets hiking up their valuation or offers."
According to the Investment Manager, the company's outward investments are mainly made through Hong Kong in order to take full advantage of the territory's banking, financial and tax specialists, as well as of its other professional services. Apart from real estate development, the company also invests in infrastructure construction projects. Upon completion, they will usually follow up with involvement in sales, management and day-to-day operation. As a result, the company looks to obtain an understanding of foreign laws and regulations through Hong Kong's international network. This is essential when it comes to applying for the relevant licenses. When the company uses Hong Kong services to make such an investment, the procedure is generally treated in a confidential manner, avoiding premature exposure.
Providing service under professional duty of confidentiality
Guo Zhi, the Nanjing representative of the Hong Kong solicitor firm PC Woo & Co, said: "When mainland enterprises strike a deal with foreign partners, they will consider using Hong Kong professionals because of their international network, as well as their expertise in handling financial, tax and legal matters. For instance, as both mainland and foreign companies have faith in Hong Kong's legal system, they are willing to submit to the jurisdiction of Hong Kong courts for cooperative and investment agreements and, when necessary, for dispute resolution."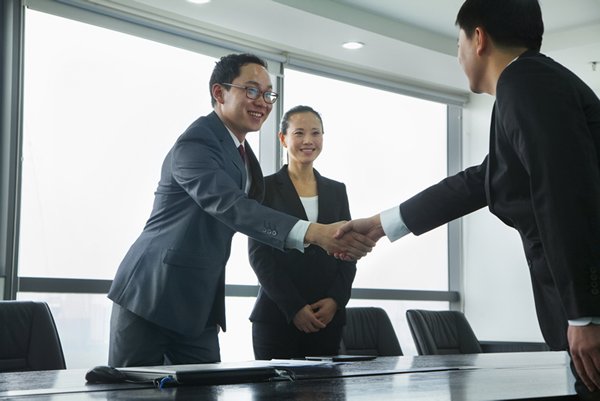 Mainland enterprises prefer to use Hong Kong's legal services when "going out"
Explaining the preference for the city's legal sector, Guo said: "The fact that Hong Kong's legal practitioners strictly follow professional conduct and provide services for clients under duty of confidentiality – which protects client information – is one of the major reasons why mainland enterprises use Hong Kong's legal services when 'going out'."
He added that mainland enterprises are accustomed to seeking legal services relating to foreign investment through their business networks. Hong Kong's legal practitioners, who are well acquainted with both the city's and international business matters, such as importing and exporting, have also established good business connections with mainland enterprises.
Citing PC Woo & Co as an example, Guo said the firm offers a full range of services, including commercial and corporate law, litigation, corporate governance and trusts. It has also set up representative offices, and/or operated in association with local law firms in Beijing, Chengdu, Nanjing and a number of other major mainland cities. He said that, as the international operation of mainland enterprises has diversified over recent years, the demand for PC Woo's services by mainland clients has grown.
Remark: For more information about China's "going out", please refer to the research article Jiangsu/YRD: Hong Kong Service Opportunities Amid China's "Going Out" Initiative and the research report China's "Going Out" Initiative: Jiangsu/YRD Demand for Professional Services of the HKTDC Research
Accounting Services
Finance & Investment
Legal Services
Hong Kong
Mainland China