https://origin.hkmb.hktdc.com/en/1X09ZSF9
A YRD "Going Out" Case Study (6): Compliance with the "Just-in-Time" Operation of the Automotive Industry
China is now the world's biggest automotive production base. In recent years, amid globalisation of the supply chain, Chinese auto parts manufacturers have been investing overseas and setting up production facilities in countries closer to their clients. They are also using Hong Kong's professional services to manage their overseas projects in order to meet the stringent requirements of the industry's "just-in-time" manufacturing practices, while further expanding their penetration into the oversea markets.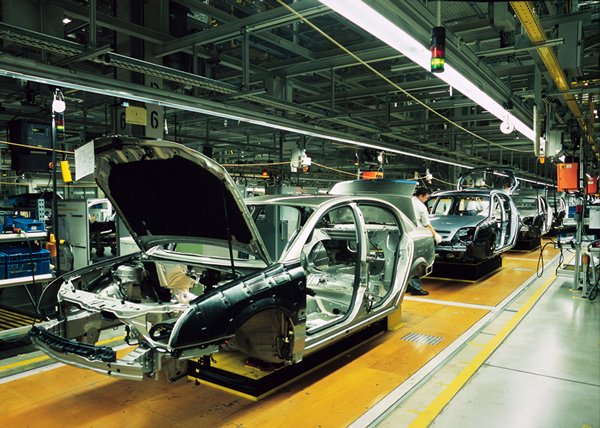 Customer relations: crucial
Suzhou Sonavox Electronics Co Ltd is regarded as one of the key high-tech enterprises in China. Its main business is the design and manufacture of car speakers and audio systems. It is a tier-one supplier to leading domestic and international car-makers. As well as its production base in Suzhou, it has subsidiaries in the US and Europe, which focus on the design, manufacture and marketing of car speakers and related car electronics. Its Suzhou headquarters has obtained ISO/TS 16949, ISO 14000 and OHSAS 18000 certifications for its quality, environmental, and occupational health and safety management systems respectively. Its overseas subsidiaries have also attained ISO/TS 16949 and meet the relevant production certification requirements for the car industry.
Speaking to HKTDC Research, Meihua Yang, Head of the Financial Management department of Sonavox, said: "Suzhou Sonavox successfully entered the vehicle manufacturers' supply chains many years ago and has established good and steady business ties with its clients. In its overseas ventures, it mainly follows the market strategies of its clients by setting up manufacturing facilities in places close to its clients' target markets, together with its peers in the supply chain. Sonavox's mainland team needs to provide effective support to its overseas manufacturing facilities, especially with regard to technology and material supplies. This is in order to ensure a steady supply to the vehicle manufacturers and to maintain good business relations with them."
Sonavox employs the services of Hong Kong firms in order to improve the efficiency of the financial, logistics and other day-to-day operations of its overseas subsidiaries. Yang said: "As demand in the emerging markets grows, we need to follow our clients and set up more production plants in more places, such as Brazil in South America and the Czech Republic in Eastern Europe. We are not, however, familiar with the investment environment in these places."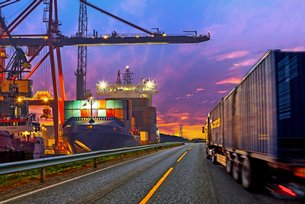 "As well as the language barriers, it is also not easy for us to obtain practical information on overseas investment. In addition to trying to better understand the overseas markets through our clients, we also hope to make use of Hong Kong's easy access to information and language competency to better understand market demand and the supply chain situation in South America and Europe. We will then be in a better position to evaluate the relevant investment projects and participate more effectively in the supply chains of our clients in various parts of the world."
Professional services ensure smooth overseas operations
Relative to production activities in China, setting up production plants abroad usually entails a higher cost of production. Yang explained that such overseas production, though, can help her company avoid some of the anti-dumping measures and trade barriers imposed by several overseas markets on Chinese products. Moreover, in view of the "just-in-time" operations of vehicle manufacturers and the "zero inventory" requirements prevailing in the automotive industry, staying close to the production plants of its clients abroad can reduce the related logistics and transport costs.
Mainland companies face many challenges when it comes to maintaining the smooth operation of overseas facilities. They have to ensure that the products produced abroad meet the same stringent quality and reliability requirements as those manufactured on the mainland. They also need to comply with the logistics arrangements of vehicle manufacturers for the supply of parts and components in order to not hold up the "just-in-time" operation of the entire supply chain and cause subsequent losses.
Yang said: "The financial and tax environments are quite different in foreign countries. Investment could easily turn from a profit-making venture into loss-making one if proper arrangements are not in place. The labour market and labour regulations in foreign countries may also appear to be more complicated than those in China. Cultural and language problems may also arise with regard to foreign workers and technical personnel. When setting up production plants abroad, it is also necessary to obtain effective support for production services in order to ensure their operation continues. It is, thus, necessary to closely examine every detail before actually making an investment in order to minimise any risks."
Yang sees Hong Kong as having long had close contacts with foreign countries, resulting in familiarity with differing markets and investment environments. Hong Kong people also bring their language and cultural advantages to their dealings with overseas personnel. She also sees the city as offering a full range of professional financial, accounting, tax and legal services, assets that have aptly served as a launch pad for Sonavox's overseas ventures.
Remark: For more information about China's "going out", please refer to the research article Jiangsu/YRD: Hong Kong Service Opportunities Amid China's "Going Out" Initiative and the research report China's "Going Out" Initiative: Jiangsu/YRD Demand for Professional Services of the HKTDC Research
Accounting Services
Finance & Investment
Auto Parts
Electronics & Electrical Appliances
Mainland China
Hong Kong
Mainland China
Hong Kong