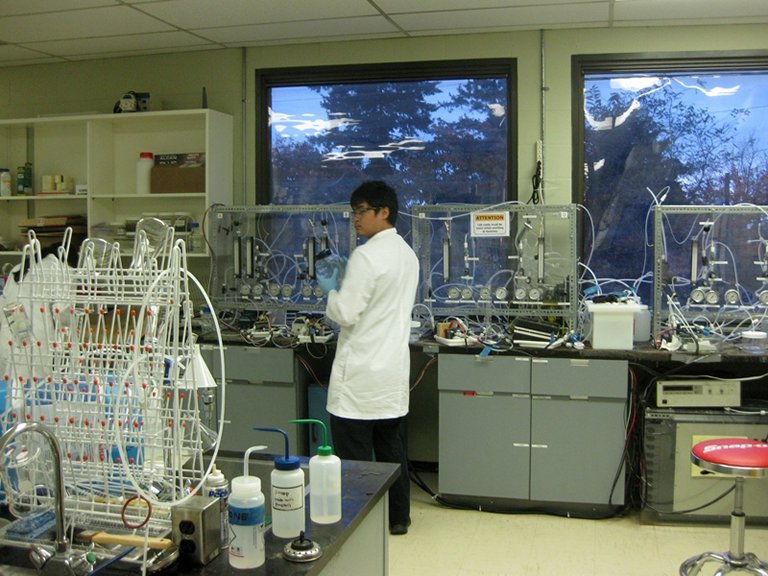 https://origin.hkmb.hktdc.com/en/1X0A1778
Canadian Technology: The Hong Kong Bridgehead into Asia
The innovative technologies and solutions created by tech-savvy Canadian companies are highly sought after by companies worldwide. With e-commerce, healthcare and green technology becoming widely important for sustainable socio-economic development, Hong Kong – as a service hub for Asia and a well-connected conduit to the Chinese mainland market – is inevitably attracting ever more tech businesses from Canada.

A Snapshot of the Canadian Tech Sector

As a world leader in technology and innovation, Canada maintains a world-class research and innovation system that supports both its domestic businesses and its overall economic growth. Despite a steady decline in research and development (R&D) activity for more than a decade, Canada still ranks first among the G7 (a grouping of seven major advanced economies comprising Canada, France, Germany, Italy, Japan, the UK and US) in terms of R&D investment at its universities and colleges (as a share of GDP).

Thanks to its strong R&D track record, in areas ranging from medical breakthroughs to advancements in information and communications, (ICT), aerospace, digital media, and clean and renewable energy technologies, Canada is estimated to have generated more than 4% of global knowledge (as measured by academic publications), despite accounting for just 0.5% of the world's population.

In order to further enhance its global R&D role, the Canadian government launched a new initiative - Seizing Canada's Moment: Moving Forward in Science, Technology and Innovation 2014 – on 4 December 2014. Building upon a framework established in 2007, the 2014 strategy seeks to update the existing research priorities by adding advanced manufacturing to a list that already includes natural resources and energy; health and life sciences; and ICT. In addition, its environmental priorities have now been extended to include agriculture.

In many sectors, Canadian companies are not the quickest when it comes to securing footholds in the burgeoning Asian market. Growing demand for innovative solutions to a wide range of challenges – from the preservation of natural resources and pollution control to medical advances and digitisation – is, however, creating fertile ground for Canada's novel technologies throughout Asia. In order to promote their high standard of research and creative solutions, many innovative Canadian companies have now chosen Hong Kong as their base of operations and are using the city as a platform to grow their business in Asia.

Neverblue: A Canadian Digital Marketing Company

Digital marketing – a discipline encompassing search, display, email and social marketing, mobile distribution, lead generation and client acquisition campaigns – plays a major role in today's e-economy. The ability to capitalise on and operate a variety of e-marketing tools and technologies appropriately is now a top priority for many SMEs.

Neverblue, a digital marketing company based in Victoria in Canada's British Columbia province, services more than 800 advertisers, merchants and developers across a number of diverse sectors, including travel, insurance, e-commerce, m-commerce, dating, entertainment and education worldwide. It established its Asian headquarters in Hong Kong in 2011 as part of a bid to capitalise on the Asian e-commerce boom.

According to Jeff Kwok, Neverblue's Asian Business Development Director, there were several compelling reasons for choosing Hong Kong. Chief among these was the fact that the city is home to a significant pool of talented staff and business decision-makers, including SMEs, who have considerable vision and a genuinely international perspective. As an additional incentive, Hong Kong also has unparalleled access to the massive Chinese mainland market, while also offering a number of attractive tax incentives.

Very much in line with China's "Going-Out" policy, Neverblue's stated aim is to help those Asian companies looking to go global, particularly through its performance-based digital marketing campaigns. To date, Neverblue has been assisting and advising several major e-commerce and retail companies in Hong Kong, including Groupon Hong Kong and Sa Sa, a leading cosmetics brand. According to Kwok, the firm is also looking to assist Asian SMEs, many of whom have little or no branding experience, in expanding into e-channels. As less well-known businesses, many of these SMEs face fewer branding constraints when developing and executing their digital campaigns, he said, with this flexibility offering a powerful competitive edge.

In light of the growing entrepreneurial spirit of young Asians in the era of e-commerce, Neverblue is offering new entrepreneurs and SMEs a wide range of services, starting with digital content production and management, and progressing through to the preparation of press releases, road shows and media interviews. Based on his experience of working with both blue-chip companies and SMEs, Kwok believes that crossover (or co-branding) marketing campaigns with established platforms or companies could prove a practical way for newcomers to make their e-debuts. To this end, the diverse mix of large and small companies in Hong Kong is highly conducive to Neverblue achieving its goal of helping Asian companies to expand globally.

Renopharma: Innovators in Dialysis

For patients awaiting kidney transplants, dialysis is a common, life-saving treatment and one required to maintain the functions of their failing kidneys. The process, either in the form of hemodialysis (HD) or peritoneal dialysis (PD), can take as long as five hours, often leaving patients feeling unusually tired and stressed. Moreover, given the global market dominance of a handful of big players in the field of dialysis consumables and accessories, there have been comparatively few breakthroughs and price reductions over the past two decades.

With a vision to provide an innovative methodology for better therapeutic outcomes, Renopharma has been developing a new, more affordable formulation and device (a "cycler") for home dialysis purposes, one that is said to improve the quality of life for chronic kidney disease (CKD) patients. Pending the further clinical tests needed to secure approval for its use in the more populous Asian countries, notably China, India and Indonesia, the company's founders (the Hong Kong-Canadian nephrologists, Dr Paul Tam and Dr George Wu) are seeking Hong Kong investors in order to develop a vertically-integrated renal care system capable of catering to both in-centre and home dialysis needs.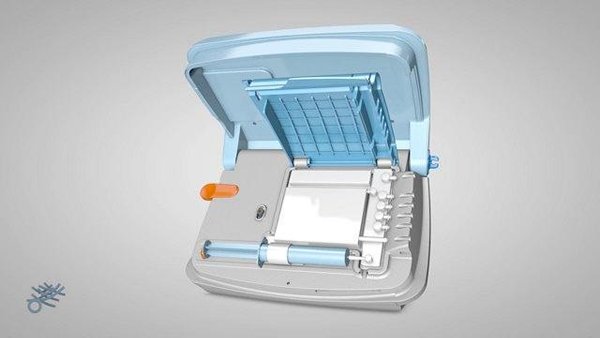 China's social insurance is starting to pay for dialysis treatment and is now expanding to cover patients in fourth-tier cities and even villages. Dr Wu estimates there could be a potential three million dialysis patients within China's total diabetic population of more than 100 million sufferers. If Renopharma's new peritoneal dialysis formulation (PDF), which uses dry powder osmotic agents other than glucose or starch, and its new concept PD cycler (designed in Ontario) can be mass produced for dialysis patients across Asia, Dr Wu believes this could result in major healthcare savings. He also believes that the cost of PD – and therefore public healthcare spending on PD – could be reduced by as much as one-third of the existing expenditure on the glucose/starch formulation currently favoured. There is an even bigger saving on offer in comparison to the more expensive hemodialysis process. Cost-savings aside, the new PDF could also reduce the non-physiologic toxic glucose degradation products (GDPs) and other inflammatory derivatives that are created during the dialysis process, thereby helping to preserve peritoneal functions and reduce protein loss in PD patients.

In order to secure investors and manufacturing co-operative opportunities in Asia, the founders of Renopharma opened an office in Hong Kong. They stressed, however, that they did not choose Hong Kong as their route into the Asian markets solely because of their hometown connections, however. According to Dr Wu, with its many CKD patients, Hong Kong is the ideal place for gathering positive and efficacious clinical data. Having said that, clinical trial results on kidney disease treatments in Hong Kong can only serve as referential clinical data, however, and are not directly recognised by the China Food and Drug Administration (CFDA).

In addition, Hong Kong has a sound healthcare system and a world-class medical research foundation, notably in the form of its universities and hospitals. Both Dr Tam and Dr Wu are confident that they can find Hong Kong investors willing to contribute the capital needed for clinical trials, production and further R&D, while also being able to help identify reliable manufacturers and end-user networks for the widespread application of their new dialysis process. Moreover, the restrictions preventing Hong Kong medical practitioners from providing services on the Chinese mainland have been relaxed, with possible accreditation under the Closer Economic Partnership Arrangement (CEPA) Supplements on the horizon. This would mean that Renopharma would be able to reach potential patients on the Chinese mainland through working with Hong Kong medical professionals.

Mantra: A Recycling Technology Specialist

Despite the controversy over the promotion of pollution controls rather than prevention in many existing green regulations and standards, reducing the level of greenhouse gas (GHG) emissions is a core element in many of the efforts to achieve many mandatory or voluntary green objectives. The push to reduce GHG footprints varies by country and industry, but all present major challenges for governments and manufacturers.

As a booming base for low-cost production, manufacturing has been growing rapidly in many parts of Asia – and so, too, have the relevant green manufacturing legislation and pollution reduction targets. On 24 April 2014, for example, China, as one of the world's largest GHG emitters, passed the first amendments to its environmental protection law in 25 years. The revised Environmental Protection Law took effect on 1 January 2015, and established tougher rules and harsher punishments for polluters. The new law also empowers the Ministry of Environmental Protection to order enterprises that discharge pollutants in excess of standards and a specified gross volume to limit or suspend production until the situation has been rectified.

Against this backdrop, many Asian manufacturers therefore have a greater incentive to look for ways to reduce their GHG emissions and avoid mandatory green levies, such as carbon taxes and pollutant discharge fees. For some more proactive entrepreneurs, though, innovative solutions that can actually recycle the emissions for other manufacturing processes are ultimately a better option when it comes to advancing their green agenda.

The Mantra Venture Group, a Vancouver-based clean technology incubator, is a pioneer in innovative emerging technologies and is now attempting to commercialise them across Asia. Through its subsidiary, Mantra Energy Alternatives, the company is currently developing two groundbreaking electro-chemical technologies, both designed to make the reduction of GHG emissions profitable – electro-reduction of carbon dioxide (ERC) and mixed-reactant fuel cell (MRFC).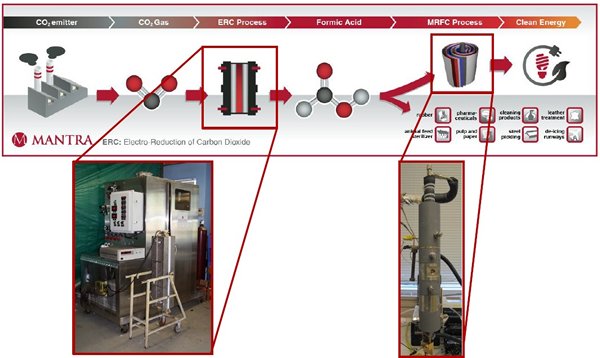 Both are patented process technologies through which GHGs and dangerous industrial pollutants can be converted into valuable industrial chemicals. In short, ERC is a "carbon capture and utilisation" (CCU) technology that converts carbon dioxide into useful, valuable products including formic acid and formate salts. MRFC is an unconventional, cheaper, lighter and more compact fuel cell that uses a mixture of fuel and oxidant, thereby greatly reducing the complexity and cost of the fuel cell system.

To develop and market Mantra's technologies and services throughout Asia and capitalise on China's massive advances in the field of clean technologies and electric vehicles and equipment, the Mantra Venture Group formed a joint venture - Mantra China Ltd - with two Hong Kong-based partners, Green China Developments Ltd and Gateview Group Ltd. This saw it establish a 51%-owned subsidiary in Hong Kong in early 2014.

According to Larry Kristof, President and CEO of the Mantra Venture Group, Mantra China Ltd is the vehicle with which the group will establish a strong brand presence in Asia, identify new markets for Mantra's products and build strategic alliances with technology developers, manufacturers and investors. Operating out of the Phase 3 development of the 22-hectare, Hong Kong Science & Technology Park, a specialist hub for the clean technologies sector, Mantra sees Hong Kong the ideal entry point to the East Asian markets. In particular, Mantra aims to capitalise on the concentration of entrepreneurs and industrialists in Hong Kong in order to look for suitable industries or investors to begin pilot operations and demonstrations on the Chinese mainland.

To better tailor their technologies and services to the needs of Chinese firms, the group has also been seeking collaborative opportunities with a number of academic groups, such as the Hong Kong University of Science and Technology and City University of Hong Kong. Aside from technology transfer, the group's new business venture in Hong Kong also aims to establish Mantra as the North American distributor of the innovative green technologies developed and produced in Asia. Benefitting from the city's vibrant trade with the Chinese mainland and its reliable intellectual property (IP) protection and licensing infrastructure, the group's Hong Kong office is already in negotiations with a mainland producer of solar-powered LED products in order to acquire the exclusive North American distribution rights.
Canada
North America
Hong Kong