https://origin.hkmb.hktdc.com/en/1X0A1S0O
Yangtze River Delta Urbanisation: Jiangsu's Changing Retail Scene
The process of urbanisation has fuelled the rise of a number of new cities and towns in the Yangtze River Delta (YRD) region. This has not only changed the retail landscape of the larger cities, it has also stimulated the consumer markets in the smaller, county-level cities. With the income levels of county-level residents on the rise, middle class purchasers have gradually come to dominate local consumption. The consumer market in Jiangsu is notably becoming more mature, particularly areas such as Jiangyin City in Wuxi and the Qishuyan District of Changzhou City.
Hong Kong companies wishing to enter these emerging county-level markets, in addition to assessing the local purchasing power, should pay attention to the differences in development approach and the local consumption patterns among the various cities and towns. Many shops in the smaller county-level cities, for example, are focussed on mid-range brands and feature products particularly targetted at middle-class consumers. Typically, these tend to be mid-range, fashionable and high-quality products, pitched at a level to compete with the keen pricing of online shopping websites. In other county-level cities, however, consumption is more focussed on lifestyle and leisure experiences. In addition to considering setting up retail outlets in appropriate county-level cities, Hong Kong companies may also look at co-operating with local retail groups or partnering with local wholesale and agency networks in order to explore these emerging urban markets.
Mushrooming of Specialty Cities
As the economy develops and household incomes increase, the retail market in the YRD continues to flourish. As a consequence of the urbanisation process, a number of first- and second-tier cities in the region are redeveloping their city centres and old town districts. Coupled with the establishment of new commercial districts, commercial/residential and new development zones on the city outskirts, this is gradually changing the landscape of a number of cities. In Nanjing, the capital of Jiangsu, for instance, over the last 10 years, the main shopping districts have been transformed as a result of several construction and renovation projects, as well as by the entry of new retail stores. These shopping districts include Xinjiekou, Fuzimiao (literally "Confucius Temple"), Hunan Road and Zhongyangmen. The opening of the Nanjing Metro, and the development of inter-city high-speed rail and road networks in the region, means these districts now serve as both major business and shopping districts for Nanjing, as well as acting to attract shoppers from Changzhou, Wuxi and other nearby cities. They are now among the region's most popular shopping and leisure destinations during weekends and holidays.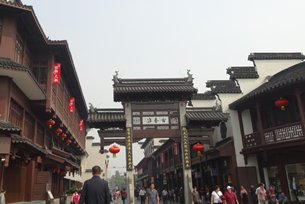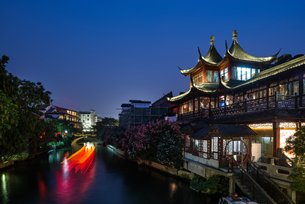 The urbanisation plan for Jiangsu[1] prioritises the construction of city clusters and the urban agglomeration. In addition to large cities, it also promotes the development of small- and medium-sized cities, as well as the co-ordination of small town and new village construction. The plan has been designed to ensure that all cities, regardless of size, can properly absorb the large numbers of people moving from the rural areas to the cities, thereby narrowing the gap in economic development within the region. As the large cities flourish as a result of development, it was also envisaged that urbanisation would stimulate rapid development in the county-level cities within the province.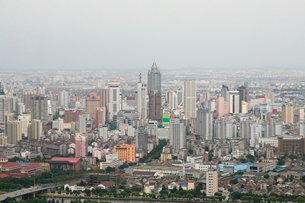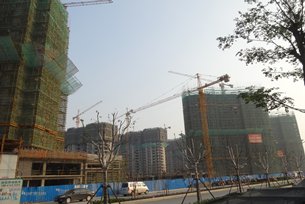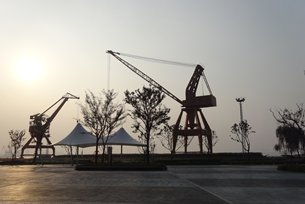 Jiangyin is a county-level city near Nanjing. It is under the Wuxi administration and has developed into a modern garden city, while retaining a number of its local characteristics. In addition to commercial and residential construction projects, Jiangyin is building cultural, entertainment and leisure facilities, with a view to developing into a high-quality, modern, livable city. Currently, green coverage in the city's built-up areas has reached 45%. As of the end of 2013, Jiangyin had a permanent resident population of 1.63 million. With total retail sales of consumer goods standing at Rmb58.2 billion, it ranked first among all the county-level cities and towns in Jiangsu province. Retail sales in Jiangyin grew at an average of 15.7% a year during the 2009-2013 period. This compares well to the 16.2% growth rate seen in Nanjing over the same period.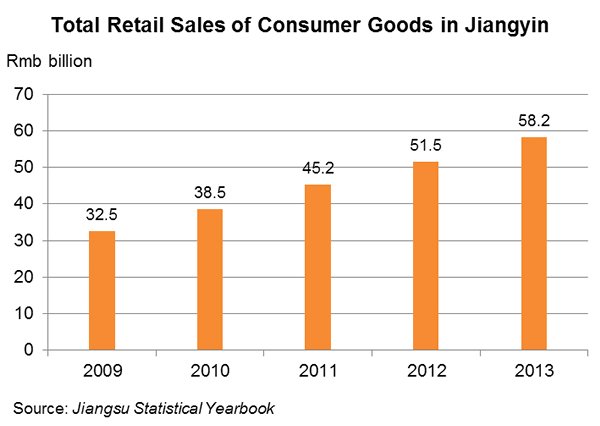 The GDP of Jiangyin stood at Rmb270.6 billion in 2013. As such, the city's economic scale is far smaller than that of the larger cities in its immediate vicinity, notably Nanjing, where the GDP topped Rmb801.2 billion in the same year. Nevertheless, with urban construction underway and its increase in industrial and commercial activities, the economy of Jiangyin is clearly vibrant. Jiangyin's GDP per capita is now Rmb166,307, about 70% higher than that of Nanjing (Rmb98,011). The city is also home to several special development zones, including the Jiangyin New and High-Tech Industrial Development Zone, the Jingjiang Industrial Park and the Jiangyin Lingang Economic Development Zone. The tenants of these zones include a number of companies engaged in software and service outsourcing, energy saving and environmental protection, high-end equipment manufacturing, industrial design, and iron and steel production. Overall, the private manufacturing sector is flourishing. By 2013, Jiangyin had a total of 35 listed companies and was at the forefront of the county-level cities and towns in the country for raising capital from the IPO market, earning it the title of "The Top County in the Chinese capital market"[2].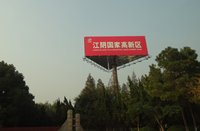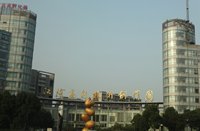 Middle Class Consumers Take Lead in County-Level Cities
During the period Jiangyin was developing, the city created a large number of new jobs and opportunities, effectively absorbing the inflow of migrant workers. Compared to other coastal cities, Jiangyin has a lower cost of living and its living conditions - such as air quality, transportation, green coverage and population density - are relatively favourable. The development of the transportation network has also considerably shortened the travelling time to the neighbouring large cities. Despite the fact that Jiangyin is only a second- or third-tier county-level city in terms of the size of its economy, the city still attracts a lot of rural residents and migrant workers to live and work there. Furthermore, as the cost of living and work pressure in the big cities continues to rise, growing numbers of senior-level management and technical staff have begun to move to Jiangyin (and other county-level cities) in search of reduced work pressure and better living conditions.
Incomes and living standards for indigenous Jiangyin residents have also improved in line with economic growth. A number of residents also received substantial compensation after their properties were demolished in order to make way for new developments. Overall, residents in Jiangyin now have a higher spending power. Coupled with increased industrial and commercial activity, this has seen a change to the city's consumption patterns, with a distinct shift towards higher-end consumers. Many retailers are renovating their local outlets, looking to focus on mid-range and high-end products in order to attract more high-income consumers and properly capitalise on the opportunities opening up in these specialty cities.
A number of developers and retail groups are building large shopping centres or transforming their existing department stores in order to introduce the one-stop shopping, leisure and dining service concept, as well as adding more attractive brands and fashion design products. A notable example is the Wanda Plaza on Renmin West Road in western Jiangyin. This is one of the largest one-stop shopping complexes in the area. It is home to a number of middle-income (and above) focussed retailers and dining establishments, including Hong Kong's Honeymoon Dessert. Similarly, the Hualian Commercial Building shopping centre on the Renmin Middle Road has also been upgraded over recent years, with its management hoping to attract more higher-income consumers.
The arrival of a number of foreign companies to Jiangyin - including South Korea's Lotte Mart hypermarkets, Taiwan's RT-Mart and Germany's Metro supermarkets - has spurred the local retail sector into launching its own rapid modernization programme. Against this backdrop, the consumer market in Jiangyin has evolved from an old-style, disorganised market into a more structured retail model focused around modern shopping centres and supermarkets. Many these new shopping centres are now worth bearing in mind by any retailers and brands looking to enter the local upscale market. In addition, a number of the retail groups that have already entered the local market are also gradually becoming major suppliers and agents for other brands, acting to further develop the customer base in these second- and third-tier markets.
Changzhou Reinvents the Qishuyan District as a Specialty Town
Located between Nanjing and Wuxi, Changzhou has focussed on developing its counties and districts into specialty towns over recent years. This has been in order to improve the overall quality of its urbanisation process. The Qishuyan District, located east of Changzhou city, has a total area of 31.68 km2 and a permanent resident population of 107,000. It has a strong industrial base, dominated by electrical machinery, electrical appliances, electrical cables and rail industries, and is home to a number of high-tech enterprises, including CSR Auto Parts and Qishuyan Thermoelectric. In 2013, GDP per capita in the Qishuyan District exceeded Rmb93,000 and the economy grew by an impressive 11.4%.
As well as developing its domestic economy, the Qishuyan District is nurturing its residential infrastructure, with a view to developing the area into a small township. In line with this, the district has transformed and rebuilt its old town sector, and looked to improve the areas along the inter-city high-speed railway as a key environmental project. It has also implemented river water quality improvement projects within the region, increased its green coverage and relocated a number of environmentally-unfriendly businesses.
The district has also taken on a distinctly fresh look. The recently developed core area of the Dongfang New City has turned to a number of local beauty spots, such as the Rose Lake and the Dingtang Wetland Park, as sites for sports, leisure, entertainment, businesses and offices. Upscale shopping centres and department stores have also opened in the New City and in other neighbouring areas, including the Caimeng Duhui and Taifu department stores. Overseas retailers, such as Wal-Mart, Carrefour and Auchan hypermarkets, have also established premises in the area in order to capitalise on the opportunities offered by the rising spending power of the local middle class.
Consumption Patterns of the Emerging Cities and Towns
When considering entering these county-level markets, Hong Kong companies should be aware of the spending patterns specific to each emerging town. One noticeable trend is that, as the transportation and logistics networks continue to improve, coupled with the rapid e-commerce boom, online shopping has emerged as one of the major channels for buying general merchandise in these county-level cities. According to a report by AliPay, China's leading independent third-party payment platform, as well as the larger cities, the smaller county-level cities now have very active communities of online shoppers. In 2014, the top 100 county-level cities with the most AliPay payments were concentrated in the Jiangsu and Zhejiang provinces, while Jiangyin City was ranked in the top 100 list[3].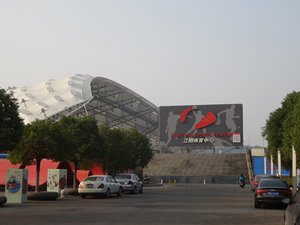 In fact, with the spread of the internet into county-level cities and towns, and the growing popularity of mobile communications, it is very convenient for mainland consumers to shop online at home or via a mobile phone. With the lower price offered online, together with cheap and fast logistics services, it has become common practice for county residents to purchase daily necessities and general consumer goods online. As a result, many of the retailers that are based in shopping malls are focussed on mid-range brands and specialty design products, particularly those focused on the growing middle class consumer demand for mid-priced, fashionable and high-quality products, especially in the clothing, shoes, general household items, gifts and sporting goods sectors. This sees them generally avoiding those sectors that would see them competing directly with the low prices offered by online retailers.
As another consideration, people who choose to work and live in these county-level cities - as compared to residents of large cities - are more likely to favour a casual lifestyle, with their consumption preferences focused on lifestyle and leisure experiences. In terms of casual clothing and outdoor sporting goods purchases, for example, the spending of middle-class consumers in some county-level cities with regard to stylish, specialised clothing and outdoor sports brand products is comparable to that of purchasers in the larger cities. Decathlon, for example, a sporting goods supermarket from France, as well as having outlets in several first- and second-tier cities, also has a presence in Jiangyin and a number of other county-level cities. This has allowed Decathlon to capitalise on the growing local opportunities in the outdoor activities and sports fashion market.
Hong Kong companies wishing to enter these emerging county-level markets, as well as assessing the local purchasing power, should pay attention to the differences in development approach and the local consumption patterns among the various towns. Companies should weigh up the best fit, in terms of style preferences and brand positioning in order to decide on the optimum strategy. Such an analysis will allow them to decide whether to establish their own physical stores or points of sale in county-level cities (and their related commercial districts) or whether it is best to sell products into these emerging new towns through co-operation with local retail groups and the use of other wholesalers and agent networks.
(For more details about urbanization in the YRD, please see
New-Style Urbanisation in Yangtze River Delta Boosts Service Sector Demand)
---
[1] Plan for New-Style Urbanisation and Integrated Urban and Rural Development in Jiangsu Province (2014-2020).
[2] Sources: Jiangyin City Government; Jiangsu Statistical Yearbook
[3] For more details about the online shopping boom, please see Yangtze River Delta Urbanisation: Opportunities in E-commerce Logistics by HKTDC Research
Mainland China
Mainland China