https://origin.hkmb.hktdc.com/en/1X0A3LIR
Hong Kong Services for Mainland's Outbound Investment (5): High-end Logistics Services Help Bolster International Business Expansion
As Chinese investment rapidly turns outwards, many mainland enterprises are seeking expansion by leveraging their overseas investments in conjunction with domestic and foreign supply chains to develop high value-added business. Such moves have generated a keen demand for high-end logistics services. Hong Kong, as a trade and logistics hub in Asia Pacific, is highly experienced in international logistics management. In an increasingly demanding market, local players can provide mainland investors with one-stop logistics services by making use of the latest generation of information technology in areas such as high quality cold chain logistics services and their extensive international logistics networks.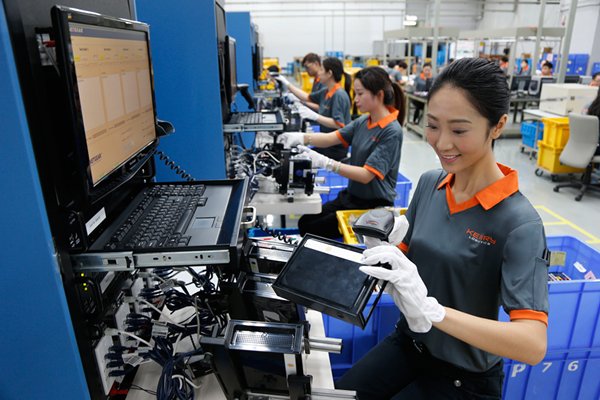 Meeting Demand for Integrated Services
Samuel Lau, Executive Director of Kerry Logistics (Hong Kong) Ltd, told HKTDC Research: "The demand of mainland enterprises for high-end logistics services is growing, particularly for integrated services. Logistics services ranging from production transport to sea-air intermodal transportation, warehouse management, customs clearance, inspection and quarantine, buyer data processing, and bank collateral / insurance are all in great demand.
"While mainland enterprises have a sound domestic network, the majority of mainland service suppliers and third-party logistics enterprises only provide basic services, such as cargo transport, loading and unloading, and local delivery. These, however, can barely meet the market demand for high-end international logistics services."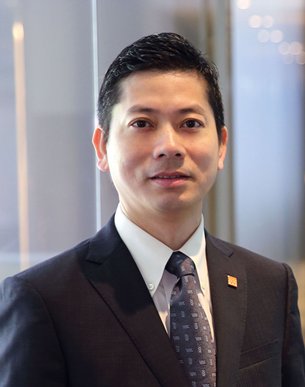 Headquartered in Hong Kong, Kerry Logistics has a global logistics distribution network comprising more than 550 offices and 20,000 employees that provide integrated logistics, international freight forwarding services, and supply chain solutions. Clients include well-known international brands in various industries, such as trendy fashion and premium goods, electronics, food and beverages, fast-moving consumer goods, industrial and materials technology, automobiles and pharmaceuticals. The group has offices in key cities in China which, backed by its mainland networks and company resources, supply a full range of logistics services to mainland and foreign-invested enterprises.
Lau said: "As the number of middle-class-and-above consumers continues to increase on the mainland, consumer demand for upmarket live, fresh and imported food will stay strong. This has stimulated demand among distributors and importers for cold chain logistics services to deliver such food products. Meanwhile, medicines and certain electronic parts and components also require cold chain logistics for storage and delivery in a low-temperature environment.
"As mainland enterprises further invest overseas and strengthen their sourcing of high-end products – and as they set up production lines in foreign countries – they have consolidated connections between China and the world in terms of consumer goods and the high-tech products supply chain. As a result, demand for high-end cold chain logistics services keeps surging. No matter whether they are exported from or imported into the mainland, these goods must be kept in a strictly specified low-temperature environment at every stage of the delivery process to assure quality and reduce the chances of damage and deterioration."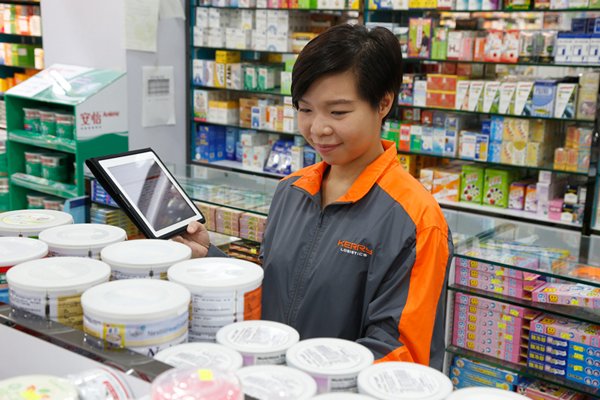 Apart from supplying advanced cold chain logistics services, Lau said that Hong Kong logistics providers use advanced monitoring and Internet of Things (IoT) technology to supervise the whole transportation process. Stringent inspection and testing services are also in place to check goods when they arrive at the cold storage to ensure that the refrigerated goods have not spoiled or been contaminated during the journey. "This, coupled with effective one-stop, value-added services including information and warehouse management, and customs clearance, can satisfy the demand of high-end clients for logistics services."
Capturing the Belt and Road Opportunities in ASEAN Market
China is currently embracing the Belt and Road development strategy. The Belt refers to the economic belt along the Silk Road, and the Road refers to the 21st Century Maritime Silk Road. As ASEAN's economy becomes increasingly buoyant, Lau noted that the "go global" strategy of mainland enterprises is embracing investment in manufactories in the ASEAN market. In turn, demand from ASEAN and mainland enterprises operating there for logistics and transportation services is bound to rise rapidly. To effectively serve ASEAN and mainland clients, Kerry Logistics, as a pioneer service provider in cross-border transportation in ASEAN, has launched Kerry Asia Road Transport (KART). This overland cross-border transport network links ASEAN countries and China, and supplies high-efficiency long-haul overland transport and door-to-door delivery services.[1]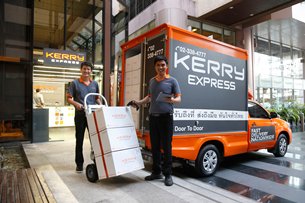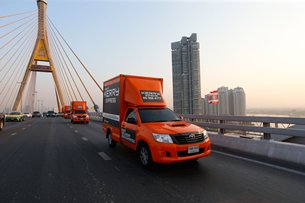 Lau said: "As China's economy grows, in future the one-sided situation of foreign firms coming to invest in the China market will come to an end. Rather, mainland enterprises will quicken their pace of "going out" to foreign markets to invest and "bringing in" foreign resources. In the course of this "going out" and "bringing in" strategy, they can make use of Hong Kong's highly efficient logistics services to link up mainland and foreign supply chains. They can also take advantage of Hong Kong's trade and logistics networks in the Asia-Pacific region to support their investment activities in ASEAN and other Asian markets in preparation for business opportunities resulting from the mainland's Belt and Road Initiative."
---
[1] KART's operation headquarters is located in Bangkok, Thailand. Its service network covers seven logistics centres which operate seven routes linking ASEAN and the Chinese mainland, offering cross-border transportation services. Visit Kerry Logistics website for further details.
Mainland China
Hong Kong
Mainland China
Hong Kong