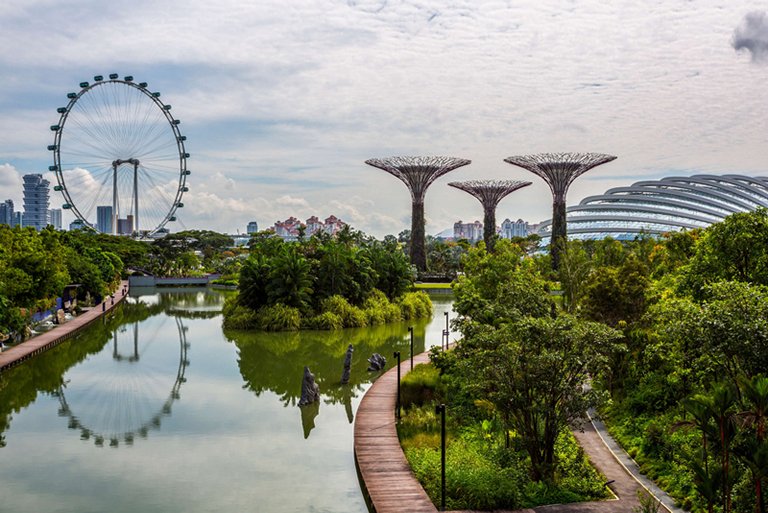 https://origin.hkmb.hktdc.com/en/1X0A4R3O
Serving the ASEAN Markets via Singapore – Interview with TT International
Listed on the main board of the Singapore Exchange, TT International is a leading Singapore-based player in the global trading of consumer electronics. Its business interest include the development of AKIRA, its consumer electronics house brand, the provision of warehousing and logistics services, the sale of contemporary furniture and bedding, and home furnishing services.

Julia Tong, the company's Executive Director and Co-founder, has extensive experience in a number of the ASEAN countries. She maintains that Singapore is a prime strategic location for servicing the ASEAN markets, saying: "Many Singaporeans originate from other ASEAN countries. As a result, it is much easier for Singaporeans to build business relationship with other ASEANs, particularly with Malaysians and Indonesians. Hong Kong SMEs considering entering the ASEAN market could make use of Singapore as a springboard."

Tong's view echoes that of a JWT Asia Pacific survey, which in 2013 polled a total of 2,400 respondents, aged 20 to 49, in six ASEAN countries. It showed that Singapore was viewed by 90% of Malaysian, 74% of Indonesian, 60% of Filipino, 59% of Thai and 33% of Vietnamese as having a similar culture to their own.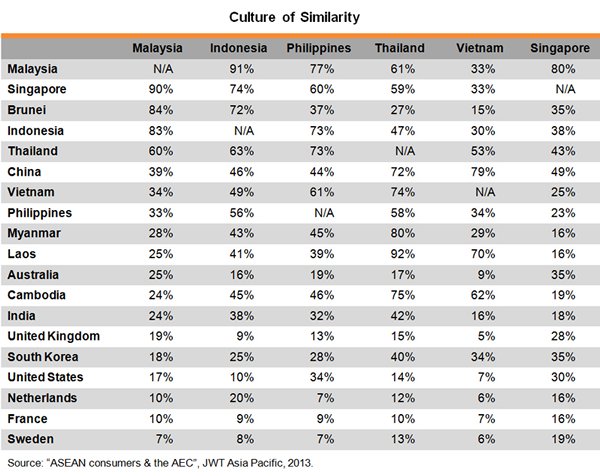 Asked which country ASEAN people would consider living or working in, Singapore was ranked top in Asia. Indeed, Singapore is a multi-racial community. Setting up a company in the country and employing local people would help to understand the culture, consumer preference, business practice, etc., in other ASEAN countries. It would also help to create market-specific strategies, localised product designs, marketing activities, customer services and other business services. The formation of the ASEAN Economic Community by the end of 2015 is expected to further human mobility of the region in the long run.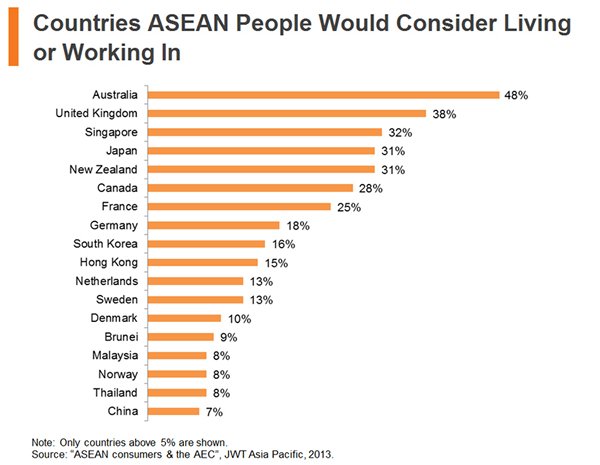 TT International owns and operates Big Box, the largest mega warehouse retail store in Singapore. The operation of the eight-storey complex, with its 400,000 square feet of retail space and 600,000 square feet of storage, requires sophisticated supply chain management and warehousing technology. According to Tong, her company can easily access a diversified talent pool of services professionals in Singapore. This allows it to provide a variety of services, including sourcing, trading and distribution, sales and marketing, supply chain management and brand management.

Overall, Singapore's economy is seen as highly service-oriented. In 2014, 67% of its GDP was contributed by its service-producing industries, dominated by the wholesale and retail trade (17%), business services (15%), and finance and insurance (12%). However, Singapore also places great emphasis on high-end manufacturing, including semi-conductors, aerospace, bio-tech, etc. Manufacturing accounted for a considerable share (17%) of the economy.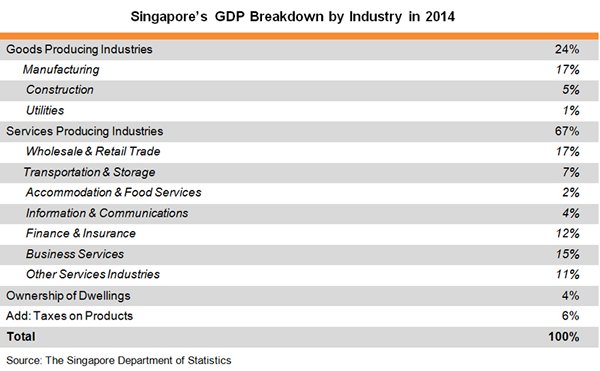 Singapore
Southeast Asia
ASEAN