https://origin.hkmb.hktdc.com/en/1X0A5D8P
Clockenflap: Building the Dream and Exporting the Brand
Eight years ago, Clockenflap was a small gathering of music and art lovers. Now the festival is one of the major events on the Hong Kong cultural calendar. Martin Haigh, Chief Sales Officer of Magnetic Asia, the festival's parent company, in the second part of a two-part interview, outlines plans to expand the event internationally, while also advising would-be cultural entrepreneurs on just how to succeed in Hong Kong.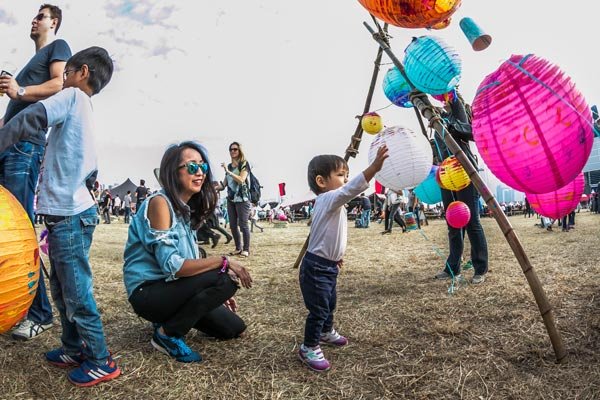 HKTDC: With Clockenflap now well established here in Hong Kong, you've gone on record as saying you now want to expand geographically in terms of the events you produce. Could you tell us a little more about that?
Martin Haigh (MH): Okay, at the moment, we have Clockenflap, which is in Hong Kong. The event will continue in Hong Kong, though it is moving to the Harbour Front. This year, though, as well as Hong Kong, we are also going to stage the event on the Sydney Harbour front. There will be two Clockenflaps in 2016, possibly three. Next year, there will definitely be three.
We are moving from West Kowloon because the site is being redeveloped, but we are going to do something quite funky, something that's never been done before. We are going to take over CY Leung's lawn in Tamar and we are going to make a continuous site with that and the Harbour Front – the area surrounding the wheel and maybe a couple of other venues nearby. If I was to compare it to something, I'd say it was going to be like the South Bank in London. It could be quite extraordinarily beautiful. In fact, it will be extraordinarily beautiful.
So, we've got Clockenflap and we're taking that abroad. We've also got an electronic music festival that we are working on now, though I can't divulge the venue. It will take place in April next year, though.
We also own Neon Lights in Singapore, a two-day music and arts festival, very similar to Clockenflap. So similar, in fact, that it takes place at the same time. Last year, Damien Rice [an Irish singer-songwriter] flew to Hong Kong, played on Friday and then flew down to Singapore and played on the Saturday. We get economies of scale, then, by getting our artists to play two gigs in as many days.
We also have Your Mum, which is a promoter in Hong Kong that puts on international acts that then sell out. We've got two on at the moment – Death Cab for Cutie and Bon Iver. They're selling extremely well. They are both international acts, of which we have about 10 to 12 a year, all at nice venues. We could also do something abroad next year, but we haven't quite sorted out the venues as yet.
And then we have Ticketflap, which is probably also going to spread its wings. We're mainly seen as a Hong Kong ticketing company, but we have done events in Japan, Taiwan, China, Singapore, Macau… We are currently talking about extending into Macau, so in the future we will be more of a regional ticketing player. And there really are no regional ticketing players out there.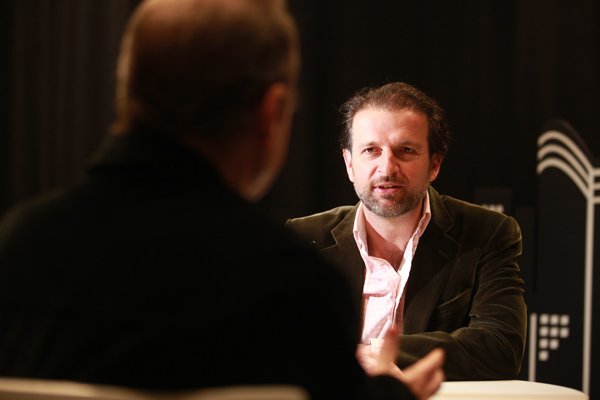 HKTDC: Are there any particular challenges, or indeed advantages, to running a cultural business from Hong Kong?
MH: Yes, people do tend to embrace it. There are lots of Asian people around the world, so when we move into Australia, for instance, I think there will be many people who will be interested because of our heritage. This is either because they will be Asian themselves or because they want to understand a bit more about Asian culture.
When we move Clockenflap to Australia, there will still be a local, regional and international feel to it. The international artists bring in the numbers, but we are also interested in the local and regional artists. We are all about having some breadth to the festivals, ensuring that we appeal to lots of different types of people. I think there's space in the Australian market for a nice, warm, family-friendly music and arts festival.
When you look at festivals all over the world, there is something of a spectrum. Are they grungy? Is it something you could take your grandmother to? You probably could take your grandmother to a Clockenflap because, as well as the music, it's all about fun, the arts and the family. Many people bring their children – often very young children or even babies – to the festival in the morning. They then take them home and come back in the evening without them.
HKTDC: What would your advice be to people considering launching a cultural business?
MH: I would tell them to think very hard about it and learn from other people's mistakes. We have a consultancy business as well – if anyone wants to talk to us about the mistakes we made, we could give them some advice. Overall, though, I would say you have to work within the constraints of what you have on offer and try to find common ground rather than get involved in confrontation. You can get there in the end if you are persistent. And make lots of friends.
HKTDC: Are there any definite don't-dos?
MH: Don't be combative. In terms of the establishment and the people here, they are very conservative. If you have a vision, while I wouldn't say water it down, you need to work within the constraints and build up trust. Then, perhaps you can push it forward, moving more towards your original vision. Having said that, if your vision is to do something you know the authorities are not going to like, then they are not going to let you. You have to work within certain constraints.
HKTDC: Be realistic?
MH: Yes, start small. I have been involved in the start-up scene here for a long time. Almost invariably, everyone's first start-up fails. So, if you are going to do something here that certain people are going to feel uncomfortable with, then you have to start off really small and build up. You have got to come here with a small business plan, execute and make it grow. It took us eight years to get to 60,000 people attending our event. In the first years, it was just 2,000 people and they were friends of friends. Or just friends. As I say, start small and work up.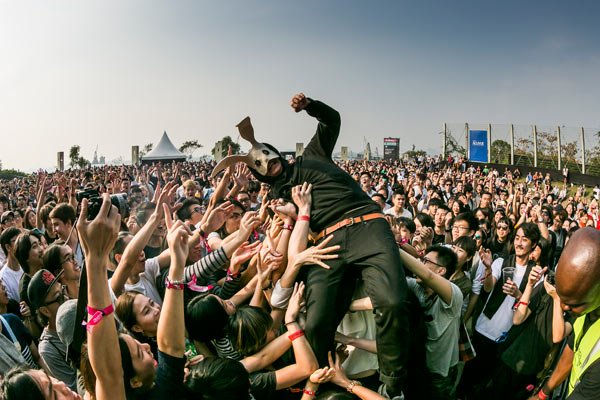 HKTDC: Switching back to Clockenflap Hong Kong, are there any acts that you would particularly like to bring to the event?
MH: Personally, yes. We deal with a very eclectic mix of people and that is reflected in a band I dearly love – Cake. It's an American band known for its different styles of music. When you listen to one their albums, the music is very, very eclectic. I think they would have something for everyone. Prior to the 2015 event, I emailed our music booking agent – Justin Sweeting – every day, with just one word. It just said, "Cake", every day and for about a month. Eventually I wore him down and he said: "Okay, okay, I'll try to get Cake." Unfortunately, the timing was wrong for them last year. As we get closer to the 2016 event, though, I'll start sending the same emails again…
HKTDC: Thank you.
Tony Murray, Research Editor, HKTDC
For part one of this two-part interview, see "Clockenflap: Turning Cultural Collateral into an International Event", 2 February 2016.
Event Organisation
Technology
Tourism & Hospitality