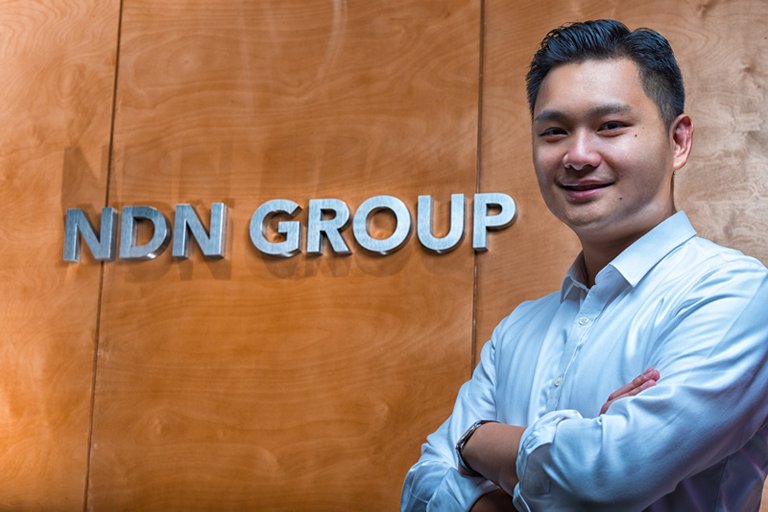 https://origin.hkmb.hktdc.com/en/1X0A7OU6
E-commerce: How Data is Driving Digital Marketing (Interview with NDN Group)
Digital transformation is a major driver of change in businesses and breaks down traditional boundaries between industries. One of the industries that has experienced massive digital disruption is marketing.

Hong Kong-based NDN Group is one of a new breed of digital marketing agencies thriving in the era of digital proliferation. Established in 2001, the company's core expertise lies in integrated marketing communications, with a focus on digital, mobile, social media, e-commerce, big-data, content development/distribution and marketing communications. Its mission is to help clients transform their brands and drive business growth through digital integration.

"Traditional advertising agencies fuse strategy and creativity to drive results; we use data-derived insights to drive strategy and creativity. Nowadays, brand owners are not easily convinced by marketing strategies without first engaging in analysing data, both from the public domain and internal data sources," said CEO Andy Ann.
He added: "Over the years, we have developed our cutting-edge proprietary technology, Klarity, which enables monitoring of thousands of brands from multiple sources – social platforms, mobile channels, and influencer networks. Covering the world's largest social networks, Klarity offers single-platform as well as cross-platform analysis via a multilingual dashboard. Many 4A advertising agencies are subscribing to Klarity in order to gain insights into global and regional trends, as well as to measure the effectiveness of advertising campaigns."

Where big data has created entire new ways of gaining fresh insights, organisations have begun to realise that they need to make sense of this fast-moving data to deliver inspired solutions.

The social media explosion in Asia and the huge numbers of Asian netizens who offer thoughts, opinions and guidance on cyberspace are pressuring marketers to expand their social media presence and conduct consumer engagement and content analysis. Klarity allows users to leverage social networks such as Sina Weibo, Tencent Weibo, Tudou, and Youku to gain real-time access to powerful insights directly from consumers.

Apart from its subscription-based business services, Klarity can also generate industry reports based on big data acquired from social platforms to help less tech-savvy organisations formulate research-informed strategies and initiatives.

"When we presented the capabilities of Klarity in Silicon Valley, people were amazed at how powerful and user-friendly it is," said Ann. "Klarity can, in future, be further enhanced to delve deeper for insights."

With over 2,000 unique clients, NDN Group has a market presence across Asia, covering China, Hong Kong, Taiwan, Japan, and Singapore. It has won numerous awards, including 'Best mCommerce Solution', 'Mobile Marketing Agency of the Year', a Marketing Excellence Awards 'Excellence in Use of Apps' award, and, in 2010, a 'Next Big Thing' award.
Information Technology
Advertising Services