https://origin.hkmb.hktdc.com/en/1X0A7T4H
Relocating to Chengdu and Chongqing: The Implications for the High-tech Sector
China's western region has an abundant supply of labour and land. With constant flows of foreign investment into Chengdu and Chongqing, the region's industry chain is moving towards maturity while efficiency of the local logistics and transportation sectors has been enhanced. This has helped to turn the Chengdu-Chongqing region into an ideal base for industrial relocation from the coastal areas. However, as the local economy and industry continues to develop, the Chengdu-Chongqing region is becoming more cautious with land planning and is shifting from merely placing emphasis on the amount of investment projects to developing high-tech and high value-added industries.
Hong Kong companies wishing to expand and take advantage of what the western region has to offer should bear in mind the impact of higher logistics costs on their export businesses, and consider ways of connecting the supply chain in the coastal areas with the western region in the course of their production. They should also note that space for industrial relocation to the western region could diminish over time. Production activities in the Chengdu-Chongqing region, especially in light of the rapid growth of the electronics and other high-tech industries, will directly stimulate demand for a wide range of industrial materials, which could bring about considerable market opportunities for Hong Kong's upstream materials suppliers.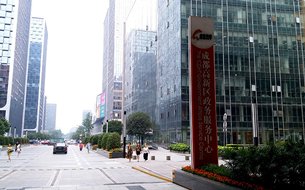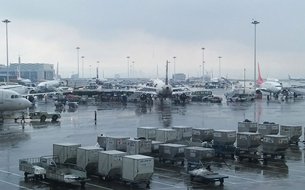 Lower Production Costs Offset Logistics Charges
In recent years, the continual flow of foreign investment into Chengdu, the capital of Sichuan province, and the nearby Chongqing municipality has propelled the rapid development of the local supply chain. Technology giants such as Intel and HP have set up production plants in the region, while other foreign companies including Quanta, Inventec and Foxconn of Taiwan have established R&D and production bases there that are engaging in the production and export of information-technology products. The presence of these foreign players, together with mainland enterprises such as TCL and Lenovo, has greatly increased the spectrum of the existing local industry cluster and turned the Chengdu-Chongqing region into the largest modern manufacturing centre in China's western region.
It is worth noting that the ongoing expansion of production activities in the Chengdu-Chongqing region has attracted many upstream materials manufacturers and supporting industries. Many have invested in the region in order to support their clients' production activities and to help develop the industrial market in the western region. Moreover, Sichuan and Chongqing are both leading automobile production bases in China with a complete auto-parts supply system. Following the continual growth of other industries, the industry chain in Chengdu and Chongqing is becoming increasingly mature and the two cities have developed into ideal industrial relocation bases for companies from the coastal areas.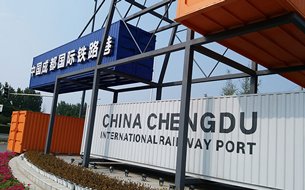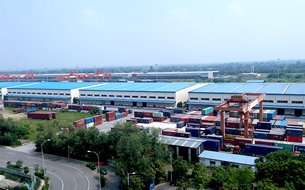 One example is Chongqing Huike Jinyang Technology Co Ltd, headquartered in Shenzhen. The company, which owns the well-known mainland computer brand HKC, relocated part of its production activities to Chongqing from Shenzhen some years ago, establishing a presence in the Chongqing Hong Kong Industrial Park. Chongqing Huike employs more than 1,000 staff in Chongqing, producing LCD display panels, computer monitors and TV sets, as well as conducting R&D and product design activities. About 70% of its products are sold in the mainland market, with the remainder exported to overseas markets like Europe, the United States and Asia.
A Chongqing Huike representative told HKTDC Research that its products made in Chongqing were mainly delivered overland to Shenzhen, where they were gathered with products manufactured in other regions and distributed to the mainland market for sale or exported via ports in the coastal city. A small portion of the products is transported from Chongqing to Shanghai for direct export to foreign clients. Chongqing Huike also acquires some of the materials from Shenzhen to support its daily production activities. As such, the company has to bear higher logistics costs.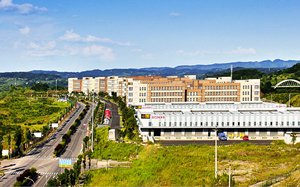 According to Chongqing Huike, local and out-of-the-city logistics service suppliers have strengthened their external logistics services in the Chengdu-Chongqing region in recent years and have opened new water and land transportation routes. Consequently, local logistics charges are dropping while transportation efficiency is improving. At the same time, bolstered by foreign investment, the supply of industrial materials in Chongqing has been increasing. In light of this, Chongqing Huike has strengthened its local purchasing activities, such as buying various kinds of metal parts, plastics and optical items from upstream enterprises in Chengdu and Chongqing. By so doing, the company manages to rely less on supplies from Shenzhen as well as save transportation and logistics costs. Yet, Chongqing Huike still has to rely on Shenzhen to supply key parts and components as well as certain precision moulds and devices in order to sustain effective production.
The abundant supply of labour and technical personnel in Chongqing, however, means lower production costs, which helps to offset higher logistics costs considerably. These advantages, coupled with government subsidies on logistics charges and tax concessions offered by the Go West strategy, have persuaded Chongqing Huike to shift part of its production activities to Chongqing from Shenzhen where costs are higher. Meanwhile, the company has also invested in advanced manufacturing and automation facilities, including building a Gen 8.5 LCD production line in the Chongqing Hong Kong Industrial Park. The aim is to pursue transformation, upgrading and development of the higher-tech business, apart from resolving problems like labour shortages and production-cost hikes encountered in coastal region.
Focusing on High-tech and High Value-added Industries
It is worth noting that as the pace of industrial development accelerates, Chongqing is also eager to attract investment projects involving higher technology. For instance, apart from offering preferential tax and land policies, the Chongqing Hong Kong Industrial Park has set up a special industrial development fund aimed at encouraging and supporting industries that adhere to the local development policies. These industries – in addition to the textile and garment trades, which have been given priority for development – mainly include new strategic industries such as laptops, communications, environmental protection equipment, pharmaceuticals, and new materials. This shows that Chongqing, as an industrial relocation base, is gradually shifting from attracting labour-intensive industries to focusing on those of higher value-added business and higher technology.
Hong Kong Industrial Park in Chongqing
The Hong Kong Industrial Park located in Chongqing's Ba'nan district was launched in 2013 with a planned area of 10 sq kilometres in Phase 1. The park mainly caters to the development of digital/electronic products, optical products, hardware, electrical machinery, as well as value-added processing industries like jewellery, watches and clocks, toys and garments. Currently, nine projects have entered the park with an investment amounting to RMB38.2 billion. These projects include new strategic industries such as LCD panels, smart devices, and biomedicine. In addition to Chongqing Huike, other enterprises that have established a foothold in the park include Hong Kong registered companies Blue Moon Group, Hengan Group and Bai Ya Group[1]. Furthermore, all industrial investment projects adhering to the park's special investment policies are entitled to preferential tax and land policies[2], including:
Tax: enterprise income tax is levied at the reduced rate of 15%
Land: can be assigned at the most favoured land price
Standard factories: can be leased according to their operating cost, and the rent may be deducted from the factory purchase price, if there are any purchases made in the future.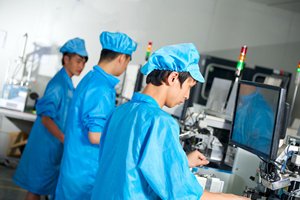 But Chongqing also has plans to serve as a base for the relocation of light industries. For example, in the Chongqing Maliu Riverside Development Zone, apart from development of the pharmaceutical and logistics industries, a light-industry functional area covering three sq kilometres has been set up primarily for the development of such industries as light textiles, garments and cosmetics. In tenant recruitment, emphasis is placed on attracting a cluster of companies engaged in design and branding in the hope of establishing a national-level textile and garment design centre in the zone for building brands. In particular, brands and large and medium-sized enterprises, as well as creative garment design enterprises, are encouraged to move in. In other words, apart from attracting the light-textile industry, the development zone also hopes to attract investment projects of higher value-added.
As for Chengdu, the local government is determined to develop the city into an advanced manufacturing industry base in the western region, with a focus on high technology and high value-added industries such as electronic information, equipment manufacturing, agricultural products processing, modern Chinese medicine, aviation and aerospace, bio-engineering, and modern services. Indeed, after years of attracting businesses and investments, Chengdu is now home to many foreign and domestic enterprises with financial clout, and has also developed into a regional commercial, trade and financial centre, a transportation and communications hub, and a technology centre of the southwestern region[3].
As industrial development in the city moves towards maturity, the Chengdu government has become more cautious with land planning in order to prevent land shortage. For instance, the Chengdu High-Tech Industrial Development Zone formed by the South Park and the West Park not only attaches importance to developing high-tech and new and strategic industries, but also advances the development of the financial and commercial services sectors. Such efforts aim to strengthen support for production industries and promote the development of the zone as well as Chengdu's overall economy.
In view of the fact that the West Park, which was developed earlier, is reaching saturation, the Chengdu High-Tech Industrial Development Zone is currently shifting its focus to developing the South Park. While efforts are being made to develop the next generation information-technology industry, bio-industry and service industry, steps are also being taken to set up related facilities and platforms such as incubators and entrepreneurship centres with a view to turning South Park into an international innovative industrial development centre.
Overall, the Chengdu High-Tech Industrial Development Zone hopes to attract more investment from companies with technological and innovative capabilities. As for industries that are more traditional, have lower technology content and do not meet the development needs of the zone, even though they may wish to relocate to the zone for development, they are likely to have less room for growth.
Chengdu High-Tech Industrial Development Zone
The Chengdu High-Tech Industrial Development Zone, one of the first batches of national-level high-tech industrial development zones established upon the approval of the State Council in 1991, ranks third out of 146 such zones across the country. It is also the first national independent innovation demonstration zone in the western region, and contains an innovation and entrepreneurship park jointly run by China and South Korea. The planned area of the entire zone, comprising the South Park and the West Park, is 130 sq kilometres. Currently, 99 of the world's Fortune 500 companies (including Intel, Dell, IBM and Microsoft) and R&D centres of more than 60 well-known foreign and domestic companies have established a presence there. The Zone is now focusing the development of the following "7+2" industries:
√ Next generation information network
√ Aviation equipment √ Finance
√ Advanced environmental protection
√ Electronic core infrastructure + √ Business services
√ High-end software & new information services
√ Biomedicine
√ Biomedical engineering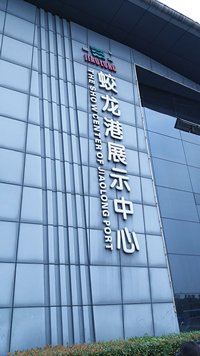 Similar cases can be found in other areas in Chengdu, such as the private-run industrial parks in Chengdu Jiaolong Port. Since their launch in 2000, the port's two parks, Qingyang Park and Shuangliu Park, have attracted more than 1,200 companies, with annual sales revenue amounting to RMB30 billion. A modern industrial system[4] with the service industry and the advanced manufacturing industry as the mainstays has been built. A representative of the Shuangliu Park told HKTDC Research that the current main development direction of Jiaolong Port was innovative economy. The park is gradually moving towards maturity, and in its efforts to attract industry players and investments, land saving and environment-friendliness are major considerations, with emphasis placed on attracting investment projects involving modern manufacturing, logistics, innovation, R&D and design. At the same time, steps are being taken to encourage companies operating in Chengdu Jiaolong Port to pursue transformation and upgrading in a bid to enhance the value-added of economic activities in the area.
Opportunities Arising from Industrial Relocation
The western region's lower labour, land and other production costs, together with its increasingly mature supply chain system, have gradually turned it into an ideal location for companies in coastal areas to relocate their production activities. As economic and industrial development in the western region continues, the more mature Chengdu-Chongqing region is also shifting from focusing only on the number of investment projects to developing high-tech and high value-added industries. Therefore, it can be expected that available land for industrial relocation by coastal enterprises to the western region will gradually reduce. In view of this, Hong Kong companies wishing to capitalise on the potential of the western region may consider accelerating their pace of investment and business expansion. To upstream suppliers in Hong Kong, the rapid expansion of production activities in the Chengdu-Chongqing region has created demand for a wide range of industrial materials, parts and components, which can in turn unleash considerable market opportunities.
---
[1] Source: Hong Kong Industrial Park in Chongqing
[2] These concessions are available provided that the projects adhere to special industrial investment policies. For details, please make enquiries with the Chongqing Hong Kong Industrial Park.
[3] For more details on Chengdu city, please see Western China: The Route to Success along the Belt and Road
[4] Source: Chengdu Jiaolong Port Management Committee
Logistics & Supply Chain
Technology
Electronics & Electrical Appliances
Mainland China
Hong Kong
Mainland China
Hong Kong