https://origin.hkmb.hktdc.com/en/1X0AAH4H
Belt and Road: Development of China's Overseas Economic and Trade Co-operation Zones (5)
Promoting the Development of Overseas Co-operation Zones: Hong Kong's Role and Opportunities
From the above cases of economic and trade co-operation zones in Asia, it is apparent that they are beneficial to the "going out" of mainland enterprises to develop overseas business and expand sales opportunities in Belt and Road markets. They are also beneficial to enterprises in fine-tuning their overall production layout by making use of local labour forces and other advantages in concert with existing production activities on the mainland. Meanwhile, with increases in investment and production in Southeast Asia, a regional supply chain network that connects to China has gradually taken shape and is getting increasingly tight-knit and complex, promoting commercial logistics and trade development in the process.
In the course of their development, these co-operation zones can also provide Hong Kong with outbound investment opportunities. An overview of the cases mentioned above indicates that manufacturers and traders in Hong Kong, particularly SMEs, can consider using these co-operation zones as platforms to forge into respective local markets or to set up a base to capitalise on local production advantages to expand into the international market. Those in Hong Kong engaging in housing and infrastructure construction, transportation (including container terminal planning and operating), warehouse management and logistics can also consider collaborating with the co-operation zones through investment or providing related services to facilitate the sustained development and competitive advantages of the zones concerned.
Challenges Facing the Zones and Hong Kong Services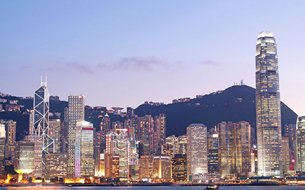 According to a study report published by the World Bank[1], many of the numerous special economic zones and industry parks (inclusive of industrial parks and science parks) around the world fail to develop sustainably. The success or failure of the development of an industry park is dependent not solely on the investment policy and preferential terms offered by the respective host country or region. It also depends very much on factors such as the site location, planning and design, as well as the level of management of the park in question.
This is particularly so because, as competition is intensive among different countries or various regions of the same country, the corporate-tax incentives offered by parks are basically similar. Therefore, an over-reliance on preferential tax treatment but a lack of effective communication and co-ordination between the government and the stakeholders of a park may lead to a poor connection between the park and the surrounding traffic networks as well as an undesirable labour supply and other supportive and promotional services. This would, therefore, be the main obstacle to an industry park's sustained development and corporate investment.
In the early stages of developing special economic zones and industry parks, some South-east Asian countries have been concerned mostly with promotional activities to attract enterprises and investment, neglecting to establish a set of clear and sound legal and regulatory systems. Such systems would include a co-operative framework for joint public-private development of the zone or park, the specific rights and responsibilities of a zone/park developer and operator, a zone/park design aligned with the planning and infrastructure construction in peripheral cities, and environmental protection and emissions standards.
In the early years in some countries such as Vietnam, in their eagerness to attract private developers to participate in the development of industrial parks, local governments were reliant on signing investment contracts with individual developers without a standardised overall negotiation framework. This led to a large disparity in preferential or concession treatments, resulting in vicious competition among parks and affecting the processes of approving individual local investment projects by the state-level departments concerned. In some cases, even after an investment had been committed, when a project was found to be inconsistent with local conditions or affecting other sectors or economic aspects, the government would only then impose additional restrictions or demand the reopening of negotiations, increasing the investor's costs and directly affecting the sustainable development of the whole project.
To ensure that special economic zones and industry parks would better serve their purposes – such as attracting investment, creating jobs and driving industrial upgrading – and that the targets of the 2025 development blueprint of the ASEAN Economic Community could be achieved, the ASEAN countries reached consensus at the ASEAN Ministers' Meeting in August 2016. They agreed to adopt the ASEAN Guidelines for Special Economic Zones Development and Collaboration to serve as a basis for the effective planning and regulation of future zones and industry parks.
Referring to the above case analyses of industry parks in Vietnam, Cambodia and Malaysia, we now attempt to explore possible roles for Hong Kong in promoting the development of China's overseas co-operation zones regarding location selection, planning/design and management.
Investment Analysis and Due Diligence
The 10 ASEAN countries are not only very different in their economic and population structures, but also in their labour markets, wage levels, stages of economic development, investment policies and in the incentives they offer. Though most ASEAN countries are using industry parks as the main vehicle to drive economic development and attract investment, there are substantial differences in the actual production environment and conditions among individual parks. These include, for example, the park's location, conditions of the local supply chain, the standards of logistics facilities and services in peripheral areas, the efficiency of inland and international transportation, environmental requirements, the adequacy of skilled and unskilled labour supply, local training of skills and management personnel, etc. All these issues will eventually affect the sustained development capability and competitiveness of a zone.
Therefore, when carrying out investment planning and selecting a location, an investor must properly evaluate the country, the region and the policies concerned to ensure that the development of the zone will align with the local medium- to long-term development plan. This will minimise the hidden risk that an investment project may not have the blessing of the government, and will avoid the difficult scenario of having to co-ordinate and negotiate with the local government to obtain policy incentives and other support. Nevertheless, most enterprises say they do not have sufficient knowledge about the politics, culture and legal regimes of the relatively backward investment locations along the Belt and Road routes, including some of the ASEAN countries. Their problem is compounded by the fact that information is less than transparent in these countries, so it is difficult to ensure that an investment project is in compliance with the legal requirements of the country concerned, or to assess the medium- to long-term benefits and potential risks of the investment in question. Therefore, there is a need to seek professional services support.
Hong Kong's service providers in this field are not only familiar with the legal and investment regimes of advanced countries, but can also utilise their extensive international networks in carrying out effective risk assessment for mainland enterprises intending to invest in emerging or Belt and Road countries. They can also offer strategic recommendations regarding the feasibility of an investment project, and can conduct special surveys on key or sensitive issues such as the environmental policy and tax incentives of an investment location. This can help investors control risks and ensure the sustainable development of a project after an investment has been made.
Zone/Park Planning and Management
The United Nations Industrial Development Organization (UNIDO) estimates there are more than 1,000 special economic zones in the ASEAN region, of which 893 are industrial parks. In Vietnam alone, there are more than 320 manufacturing-oriented industrial parks. As approximately half of the foreign direct investments entering Vietnam have ended up in industrial parks, competition among them is very keen.
Some industrial parks in Asia are designed so poorly that overcrowding and traffic congestion are common, while a number of old-style park premises lack green spaces and lifestyle recreation facilities, all indirectly leading to a host of labour, pollution and social problems. At the other extreme, some industrial parks are developed so ahead of time that their size and facilities far exceed actual demand. Consequently, enterprises setting up operations in these parks must bear very high management fees, unless they obtain subsidies from the government or the developer.
Furthermore, the designated new economic zones or industrial parks in some emerging countries are located in relatively remote areas in order to play a leading role in regional development and growth. Investors and developers in such cases not only have to concern themselves with the development of these zones, but they must also handle and provide transportation and other infrastructure to connect them to peripheral areas and the main ports.
Take Vietnam's Longjiang Industrial Park as an example. In response to the expected opening of the Ho Chi Minh City-Trung Luong Expressway in 2010, the management company of the park had been upgrading its internal road system in earnest, as well as speeding up negotiations with the local government to facilitate road construction connecting the park to the expressway and to raise its overall transportation and logistics efficiency.
Hong Kong is a hub for infrastructure and real property services boasting more than 2,100 world-class companies engaging in architectural design, surveying and engineering services. These companies have a lot of experience in developing Hong Kong and overseas businesses and are capable of supporting the mainland in developing various types of industry parks overseas by offering a comprehensive range of project consultancy and management services. These include strategic recommendations in architectural design, project supervision, government-developer collaboration, infrastructure development, sewage and waste treatment, etc. Even for projects as large as the East Coast Economic Region in Malaysia, Hong Kong's services sector can help add value and inject sustainable development planning concepts through their experience in participating in the development of large-scale integrated communities and the integrative utilisation of infrastructure and land.
Hong Kong Experts Participate in Delhi-Mumbai Industrial Corridor Project
AECOM provided full programme management services for the Dholera Special Investment Region (DSIR) as part of the Delhi-Mumbai Industrial Corridor (DMIC) Development Corporation's new cities infrastructure programme. The programme aims to transform India's manufacturing and service base by developing a number of smart, sustainable and industrial cities along the 921-mile corridor between Delhi and Mumbai, the first to be developed being the 347-square-mile township of DSIR.
AECOM's project scope consists of implementing all base infrastructure including water supply, sewerage, roads, highways, power and rail; performing extensive flood-control and drainage measures to protect the future city; and overseeing the development and execution of all public-private partnership delivered projects, such as the railway connecting Ahmedabad to Dholera, industrial waste-water treatment and a potable water-treatment plant.
In the process of developing new towns in Hong Kong, AECOM's experts had to overcome the land constraints and technical challenges while being able to appreciate the needs of these developments at various stages, from engaging stakeholders, conceptual designs to construction, enhancement to completion, and finally making the entire project more resilient within a short timeframe. The unique experience, advanced technology and knowledge used can be readily put into practice in the Delhi-Mumbai Industrial Corridor.
[The Hong Kong specialists of AECOM have also participated in a number of ASEAN infrastructure projects. For details, please visit AECOM's website at www.aecom.com/hk/about-aecom/].
Remark: The above case is published on HKTDC's Belt and Road web page: www.beltandroad.hktdc.com/
As far as the management of zones and parks is concerned, it should be noted that ASEAN's guidelines for developing and co-operating in special economic zones permit that the developer and operator of an industry park can be different entities. Professional operation services providers offer management and real properties letting services, public utility services such as water and power supply, as well as waste and sewage treatment. They can also offer a host of value-added services such as the setting up of training centres and the provision of services in healthcare, childcare, transportation and employee recruitment.
In Hong Kong, other than local professional real property management service companies, there are also a large number of major international management services companies and consultancies. In addition to providing outstanding management and operation services, these companies are also in a position to recruit clients and match partners for zones and parks through their transnational client networks.
It is highly advantageous for the development of an industry cluster if a park can identify a suitable anchor investor that matches its positioning, such as the Chinese mainland's Hodo Group for the Sihanoukville Special Economic Zone in Cambodia. The SSEZ has now attracted an industry cluster of about 100 enterprises from the mainland, Europe, the US and Japan that are engaging in textiles, light-industry products and accessories.
Environmental Protection Services
Belt and Road countries are mostly low- to medium-developing economies, but as they gradually industrialise, more and more of their residents are concerned about the resultant pollution. This has forced government planners and developers to pay more attention to environmental protection in industry related projects, and environmental assessment has become one of the investment requirements in many co-operation zones.
As these zones are mostly established in undeveloped or rural areas, industrial development will inevitably impact on the environment. Residents close to some co-operation zones have staged protests against the pollution brought about by mainland enterprises, impacting the zones' long-term development. Moreover, planning and building environmental protection infrastructure takes time and requires adequate funding. Should the building of such infrastructure lag behind the zones' development projects, irreparable environmental and pollution problems may result.
Hong Kong's environmental-protection firms are adept at providing international-standard services in sewage treatment, pollution control and resource economisation. They are also experienced in advanced environmental management and enjoy a good international reputation. Hence they can provide the co-operation zones concerned with various types of environmental services as well as environmental assessment, environmental protection architectural/system design and related advisory services that are in compliance with the standards in advanced countries.
Production and Logistics Services
Belt and Road countries are mostly lacking in key production materials as well as other industrial materials and parts/components. Nor do they have enough skilled workers, technicians and engineers. While on the one hand they have to rely on the importation of certain materials to support production and operations, on the other hand they need different types of skilled personnel to provide production technology support. By virtue of its extensive international logistics network, Hong Kong is capable of effectively linking up goods transportation networks in mainland China, in Belt and Road countries and other important production bases, providing access to the huge production material support from the mainland and from within the region. Moreover, because of its ready supply of personnel in technology application and production technology, and also because of its convenient transportation network, Hong Kong can at any time provide extensive key parts and components, industrial materials and technological support to the production facilities set up by mainland enterprises in the Belt and Road co-operation zones.
Demand for Integrated Logistics Services
Kerry Logistics (HK) Ltd points out that as ASEAN's economy is becoming increasingly buoyant and mainland enterprises often choose to invest in factories in the ASEAN market as part of their "going out" strategy, the demands of ASEAN and mainland enterprises operating there for logistics and transportation services is bound to rise rapidly. In a move to effectively serve ASEAN and mainland clients, Kerry Logistics, as a pioneer service provider in cross-border transportation in ASEAN, has launched Kerry Asia Road Transport (KART), an overland cross-border transport network linking ASEAN countries and China, to supply high-efficiency long-haul overland transport and door-to-door delivery services. (Note 1)
As the pioneer in creating an ASEAN-wide cross-border road transportation network, Kerry Logistics has successfully linked Singapore, Malaysia, Thailand, Vietnam, Cambodia, Laos and Myanmar directly with mainland China. It provides customers with long-haul trucking as well as sea-land and air-land services in these geographically challenging areas. (Note 2)
In its recently announced 2016 annual results, Kerry Logistics says its business in other parts of ex-Greater China reported healthy performance. Kerry Logistics' express business, which covers Thailand, Vietnam, Malaysia and Cambodia, continues to capture growth opportunities arising from increased intra-ASEAN e-commerce volume and cross-border logistics activities. (Note 3)
Note 1: For further details, please see HKTDC research article (September 2015): Hong Kong Services for Mainland's Outbound Investment (5): High-end Logistics Services Help Bolster International Business Expansion
Note 2: Source
Note 3: Source
Furthermore, as supply chains become increasingly globalised, responsive and efficient, enterprises have to meet their stringent logistics and distribution requirements. Therefore, industrial parks that want to attract enterprises to invest in developing industry clusters have to plan and develop relevant transportation and logistics services.
MCKIP in Malaysia is an example in point. Since it is in collaboration with Kuantan Port to set up a bonded area to attract investment in export-oriented heavy industry and high-tech industries, the future development focus of Kuantan Port is to upgrade its container handling capability and improve its port logistics services. Hong Kong's logistics services providers have extensive experience in the design of operational processes and the management of operational systems and IT for container terminals. In fact, they have practical experience and track records (including participation in the development of Shenzhen Special Economic Zone) in utilising related infrastructure support, equipment layouts and advanced operational processes in enhancing the overall operational efficiency of ports. Therefore, they are well qualified to offer help to Kuantan Port in developing the business of transporting goods and containers internationally.
Financing and Insurance Services
Enterprises are the main investors in the industrial zones developed overseas by China. Although zones that have passed required assessments are qualified to receive special subsidies and financing services, most funding would still have to be raised in the market. Hong Kong is one the world's three major international financial centres, and funds are available from various sources and a wide range of financing products. As such, Hong Kong is in a position to match and accommodate funds and meet the insurance needs of different maturation, exchange rates and asset risks.
Adding to this are Hong Kong's advantages in being an important business platform in the Asia Pacific with a sound legal system, free-flow of capital and information, and a full complement of professional services in law, accounting, etc. In investing in Belt and Road countries, mainland enterprises can make use of Hong Kong's professional project evaluation and sustainability assessment services to bring in external funds to finance their overseas investment projects and other business ventures. They can also set up a regional office in Hong Kong and capitalise on Hong Kong's highly efficient business environment to co-ordinate investment projects in mainland China, Asia and Belt and Road countries to enhance overall operational efficiency.
Furthermore, Hong Kong's services platform can offer different investment options to mainland enterprises, including the use of private-equity investment funds. As a way to diversify risks, mainland investors can also make use of Hong Kong's international network to identify offshore partners to carry out equity joint investment and other joint-stock co-operations. Mainland enterprises can also make use of their investment partners' advantages to overcome their own limitations. By generating synergy between their partner's advantages and their own knowledge and expertise, they can expand the business scopes of their Belt and Road investments.
Conclusion
Over the years, Hong Kong's service providers have helped many mainland enterprises handle trade and investment business in Hong Kong and overseas markets. In supporting the overseas investment of mainland enterprises, Hong Kong has definite advantages. These include the availability of a full range of international standard professional services in finance, law, taxation as well as risk assessment in sustainable operation and international certification and testing.
As such, Hong Kong is an important springboard from which mainland enterprises can make overseas investments. As the mainland implements the Belt and Road Initiative and encourages the "going out" of enterprises to invest overseas, outbound investment activities, including investment in setting up Sino-foreign co-operative industrial parks, will become increasingly common.
Although mainland enterprises have definite advantages in the general contracting of projects, Hong Kong's related professional and business services excel when it comes to specialised project segments. Hong Kong also has extensive international experience and is particularly strong when it comes to grasping and analysing overseas information. Therefore, strengthening co-operation between Hong Kong's services sector and mainland enterprises would be beneficial to promoting China's overseas economic and trade co-operation zones.
Please click here to purchase the full research report.
---
[1] Special Economic Zones: Performance, Lessons Learned and Implications for Zone Development, Akinci G and Crittle J, 2008, World Bank
Belt and Road: Development of China's Overseas Economic and Trade Co-operation Zones (1)
Belt and Road: Development of China's Overseas Economic and Trade Co-operation Zones (2)
Belt and Road: Development of China's Overseas Economic and Trade Co-operation Zones (3)
Belt and Road: Development of China's Overseas Economic and Trade Co-operation Zones (4)
Finance & Investment
Logistics & Supply Chain
Building & Construction
Business Management & Consultancy
Mainland China
Hong Kong
Mainland China
Hong Kong