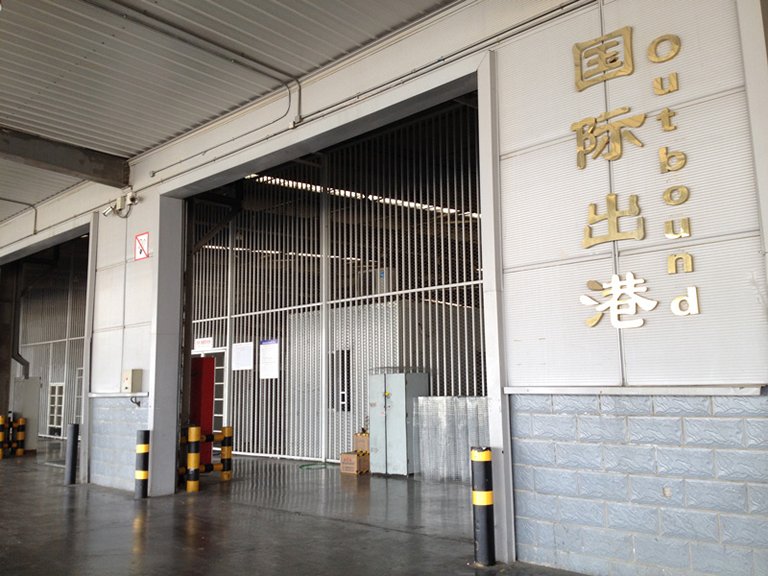 https://origin.hkmb.hktdc.com/en/1X0AEP8P
Zhengzhou to Luxembourg: The Air Silk Road Takes Flight
In order to capitalise on the Belt and Road Initiative (BRI), Henan's Zhengzhou city is looking to develop itself into one of central China's modern comprehensive transportation and logistics hubs, a role for which it is ideally situated. More than 90% of China's population, as well as the regions, including China's three principal industrial zones – the Bohai Rim, Yangtze River Delta and Pearl River Delta – that produce 95%-plus of its GDP – can be reached by air in just two hours. At present, the city is expanding its airport in a bid to be an integral part of the Air Silk Road, while its connection to the China-Europe Railway Express (CR Express) network has also enhanced its logistics offer.
Over recent years, Zhengzhou has been refining its air transport system. In line with this, the Zhengzhou Airport Comprehensive Economic Experimental Zone was established in 2013 as a means of improving Zhengzhou's aviation logistics and attracting more advanced manufacturing and modern service companies, which typically rely heavily on airport facilities, to the city. Zhengzhou Airport has also been rapidly expanding its links with the world's other major airline hubs.
The Henan government rolled out the Work Plan for the Construction of the Zhengzhou-Luxembourg Air Silk Road in September 2017, with Luxembourg, which lies at the heart of Europe, identified as the first connection point for the Air Silk Road. Now the Zhengzhou-Luxembourg link is in place, their coordinated development as a dual hub should help Zhengzhou achieve its goal of becoming an international aviation logistics centre.
Airport Experimental Zone
Zhengzhou has been expanding its airport over recent years, with the establishment of the Airport Comprehensive Economic Experimental Zone having laid a good foundation for the Zhengzhou-Luxembourg Air Silk Road. Back in 2013, local municipal government launched China's first national-level airport economic experimental zone with Zhengzhou Xinzheng International Airport at its core.
Although the experimental zone is outside the China (Henan) Pilot Free Trade Zone (FTZ), it is intended that the two develop jointly in the hope that this will help improve international transportation and logistics channels. The zone has a planned area of 415 sq km and is divided into four functional sub-zones – the Zhengzhou Airport Core Area, an Urban Comprehensive Service Zone, an airport-based Exhibition and Trading Zone and an Advanced Manufacturing Cluster.
The Airport Experimental Zone, itself, is designed to be an international aviation logistics centre. The plan is to improve its land and air distribution networks and enhance China's freight transit and distribution capability by linking up with the world's major airline hubs and aviation logistics channels. A modern industrial base of aviation logistics, advanced manufacturing and modern services is also being built, with the airport-based economy in the driving seat. Ultimately, the zone will open up its aviation services and promote the innovative development of the inland port economy in a bid to establish Zhengzhou as a modern aviation city.
Aviation Integration
The Zhengzhou Xinzheng Comprehensive Bonded Zone plays a particularly important role in the development of Zhengzhou as an aviation hub. It is one of China's 13 comprehensive bonded zones and the first in Central China. It began operations at the end of 2011 and has four major functions – bonded processing, bonded logistics, port operations and comprehensive services.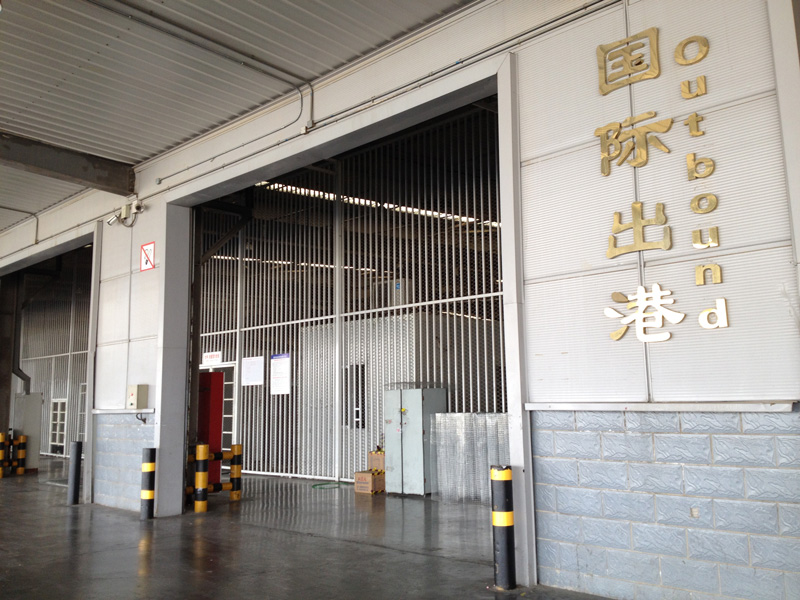 In order to speed up the development of Zhengzhou as an airline hub, the Xinzheng Comprehensive Bonded Zone has linked up with Zhengzhou Airport, integrating the operations of the bonded zone and the airport. The Xinzheng Comprehensive Bonded Zone established the Port Operations Centre in 2015, which officially began operating in early 2016. All customs clearance procedures and formalities, including customs declaration, inspection and acceptance, are carried out in this centre which operates around the clock. Currently, about 3,500 trucks enter or leave the centre every day.
Although the Xinzheng Comprehensive Bonded Zone and Zhengzhou Airport are less than 3km apart, they have their own customs offices which operate independently. Before the establishment of the Port Operations Centre, goods exported through the Xinzheng Comprehensive Bonded Zone had to clear customs first in the bonded zone and then at the airport. All customs clearance procedures had to be done twice. Since the establishment of the Port Operations Centre, all cargoes entering or leaving the bonded zone go through this centre. Because the customs clearance system is now integrated, cargoes passing through the bonded zone and the airport only need to undergo customs clearance and inspection once. This simplified procedure greatly cuts customs clearance time, from three hours to about 40 minutes. The new practice not only saves time but also reduces logistics cost.
The Airport Experimental Zone has also introduced measures to help businesses. In 2017, Zhengzhou attracted the leading fashion brand Zara to settle in the Xinzheng Comprehensive Bonded Zone, establishing it as Zara's distribution centre in China. Staff at the Airport Experimental Zone specially designed simple and convenient customs clearance procedures for Zara, creating a system that allows goods to enter before a customs declaration is made. Zara now ships all garments bound for the China market to Zhengzhou, where they are sent by trucks to the Port Operations Centre within the Xinzheng Comprehensive Bonded Zone after being offloaded from cargo planes. After sorting and customs declaration, the garments are directly delivered to Zara's 300 stores in 20 cities across the mainland, including Chongqing, Chengdu and Xi'an. This model of logistics and distribution is convenient and time-saving, allowing distribution to begin just a few hours after the goods arrive at the Port Operations Centre. The model is expected to become standard practice, and should help Zhengzhou develop into a major distribution centre in the Asia-Pacific region.
Taiwan-funded Foxconn Group has also set up a factory in the Xinzheng Comprehensive Bonded Zone to make iPhones and provide after-sale repair and testing services to users worldwide. Foxconn unveiled plans to move its Hong Kong warehouse to the mainland in 2015. iPhones awaiting repair from around the world are no longer sent to the transit warehouse in Hong Kong before shipment to Zhengzhou. Instead, they are sent straight to the Xinzheng Comprehensive Bonded Zone. This has reduced the time it takes for phones to arrive in Zhengzhou from more than 20 days to just two weeks. The Airport Experimental Zone boasts a complete mobile phone industry chain that covers phone production, manufacture of core components and parts, and maintenance service. It produced nearly 300 million smartphones in 2017, over one-seventh of the global output. It is the world's largest Apple iPhone production base, making Zhengzhou an important manufacturing base for smart devices.
Cross-Border E-Commerce: Integrated Development of Transportation and Trade
Zhengzhou is committed to developing multimodal transportation and improving its logistics networks in the hope that transportation will boost trade and trade will in turn spur the growth of logistics. Cross-border e-commerce is a form of trade that relies heavily on an efficient logistics chain and is crucial for the integrated development of transportation and trade.
In view of the importance of cross-border e-commerce, the Xinzheng Comprehensive Bonded Zone set up the "Cross-Border E-Commerce Crowd-Innovation Incubator" within the zone. More than 80 cross-border e-commerce companies, including Tmall.HK, JD.com and Cainiao, have established a presence here. Cross-border e-commerce in the bonded zone is mainly export-oriented. The Henan Bonded Logistics Centre within the Zhengzhou Jingkai Comprehensive Bonded Zone is the largest such centre dealing with imports. Cosmetics and maternity and child products are the main product categories in this field.
Besides improving its logistics facilities, Zhengzhou also tries to boost the development of cross-border e-commerce at retail level. The Airport Experimental Zone and the Henan Bonded Logistics Centre both have bonded direct purchase centres where bonded imports are displayed and sold to consumers. These centres operate on the "bonded direct purchase" model. Consumers purchase the goods directly from importers and tax is only paid after the goods are sold. As well as allowing consumers to buy imported goods at cheaper prices, bonded direct purchase centres also provide an offline display platform for cross-border e-commerce businesses and make their operation more flexible.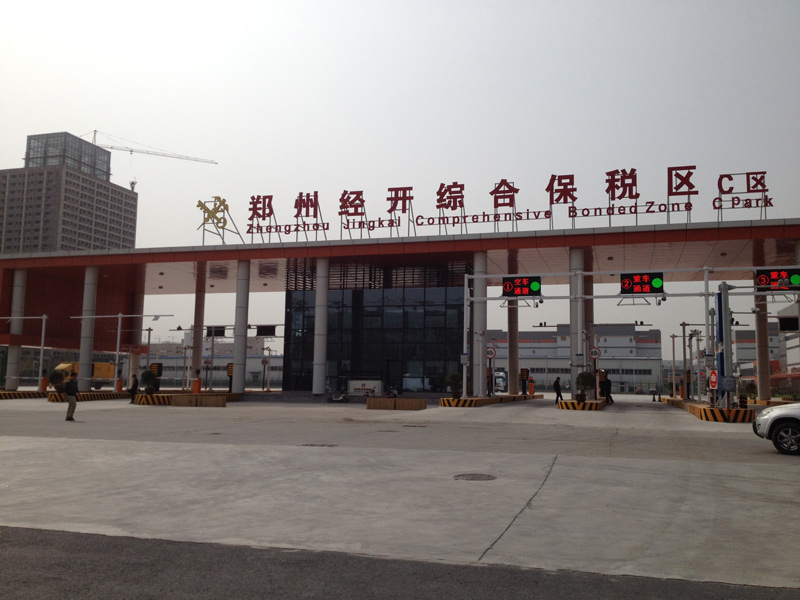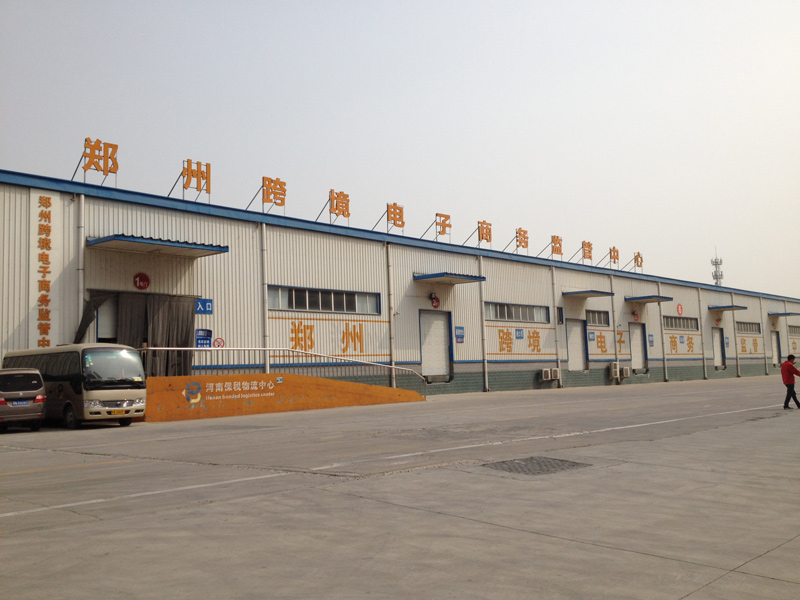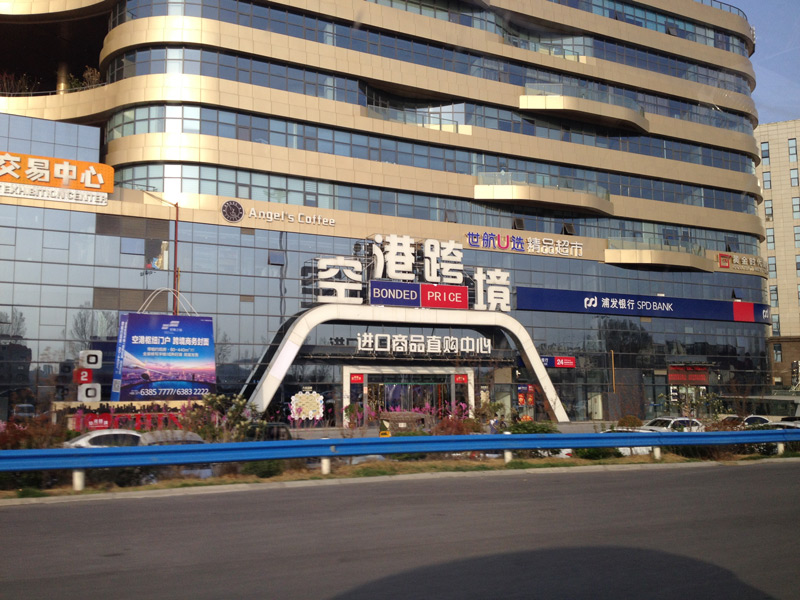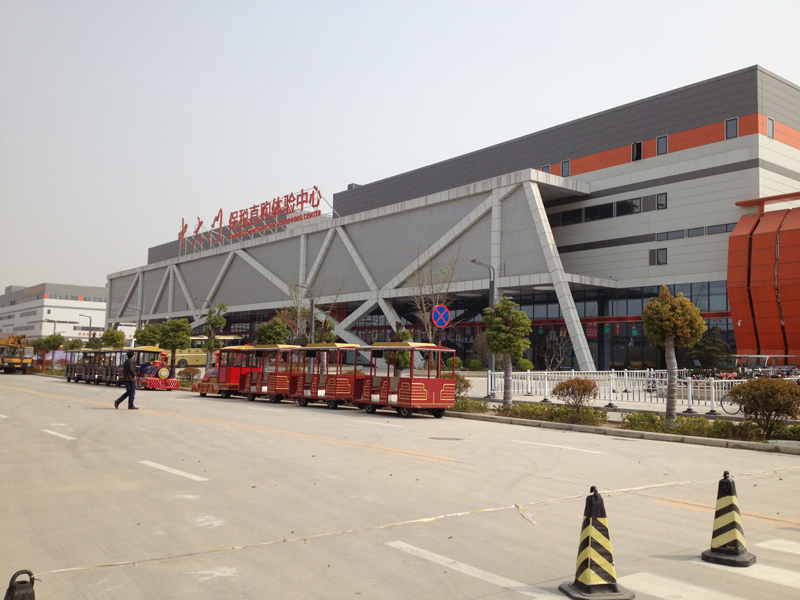 The Zhengzhou-Luxembourg Air Silk Road
As its airport gradually develops, Zhengzhou is looking to enhance its role as an important gateway by increasing its links with international logistics hubs. The city government unveiled the Work Plan for Building the Zhengzhou-Luxembourg Air Silk Road in 2017, identifying Luxembourg as Zhengzhou's first connecting point along the Air Silk Road.
Zhengzhou is the starting point for the Air Silk Road. Zhengzhou Airport is one of China's eight major air transport hubs, with an air cargo throughput of 500,000 tonnes in 2017, according to figures from the Civil Aviation Administration of China. That was an increase of 10% from 2016, making Zhengzhou the seventh most important for cargo of China's 229 civilian airports and the leading cargo airport in central China. Passenger traffic exceeded 24 million, up 17% from 2016, moving the airport to 13th in the rankings among mainland cities.
Luxembourg, at the other end of the Air Silk Road, lies at the heart of Europe, next to Germany, France and Belgium. Like Zhengzhou, it enjoys natural geographical advantages, with four major financial centres (London, Paris, Frankfurt and Zurich) in close proximity. Luxembourg Airport, the sixth largest air cargo terminal in Europe, had an air cargo throughput of over 930,000 tonnes in 2017, a year-on-year increase of 14%. In the same year, passenger traffic reached 3.6 million, an increase of nearly 20% from 2016.
To try to leverage the geographical advantages of both places, Zhengzhou has over the past few years been promoting the coordinated development of the two logistics hubs under the "Dual Hub" strategy. In 2014, Henan Civil Aviation and Investment Co purchased a 35% stake in Cargolux Airlines International, which operates the biggest all-cargo airline at Luxembourg Airport. Cargolux is the world's sixth largest air freighter, and the biggest in Europe, with routes covering all parts of the world. Zhengzhou and Luxembourg airports are working together to increase the number of flights between the two cities in a bid to build an international air cargo network, with Zhengzhou as the Asia-Pacific logistics centre and Luxembourg as the logistics centre for Europe and America.
The "Dual Hub" effect has increased the frequency and volume of freight traffic between Zhengzhou and Luxembourg. The Zhengzhou-Luxembourg international air cargo route officially opened in June 2014. Early on, there was just one cargo flight per week, but that increased to six flights per week by the end of 2014, and to 16 by 2017. Air cargo volume soared from 14,700 tonnes in 2014 to 147,000 tonnes three years later, by which time it accounted for nearly a third of the total cargo throughput of Zhengzhou Airport. The air cargo throughput of both Zhengzhou Airport and Luxembourg has grown steadily over the past few years.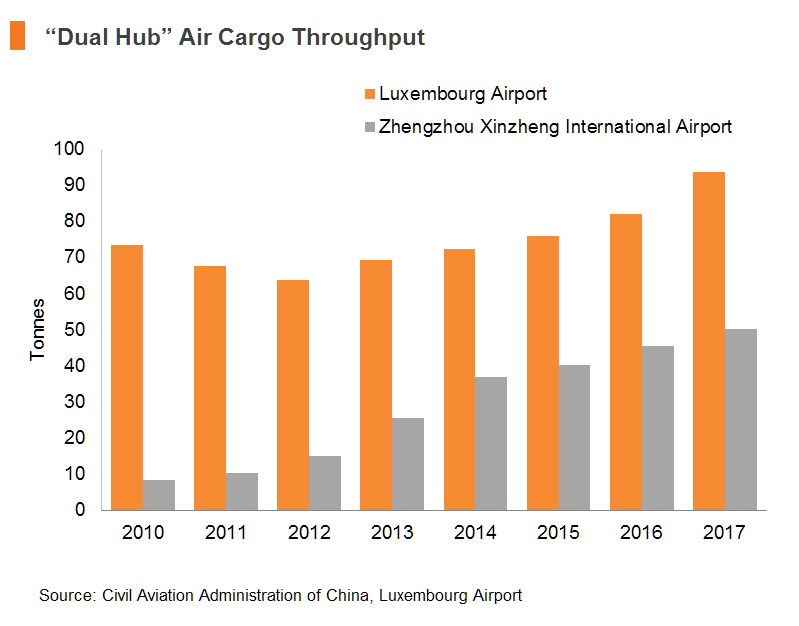 Zhengzhou is also expanding its air transport network. Last year, Zhengzhou Airport launched 57 new air routes, 10 of which were cargo routes. That brings its total number of cargo routes to 34, 29 of which are international ones. It has service links with 17 of the world's top 30 air cargo hubs and now ranks fifth in the country in terms of the number of air cargo airlines, freight routes, destinations, all-cargo freighter capacity and number of flights. Zhengzhou-Luxembourg passenger flights are expected to begin operating before the end of this year.
Zhengzhou plans to continue strengthening collaboration under the Zhengzhou-Luxembourg Air Silk Road. In 2018, Zhengzhou Airport will increase its international air cargo flights and improve its flight network with an emphasis on connecting with the world's major airline hubs. In terms of air cargo and airmail throughput, Zhengzhou Airport aims to reach 550,000 tonnes before the end of this year and exceed 1 million tonnes by 2020, with international air cargo accounting for 60% of that total. The airport will also start its phase three expansion with a special section for Cargolux and its member companies. The Zhengzhou-Luxembourg Air Silk Road is expected to help develop Zhengzhou as an international aviation logistics centre and create more opportunities for the logistics sector.
Mainland China
Luxembourg
Mainland China
Western Europe