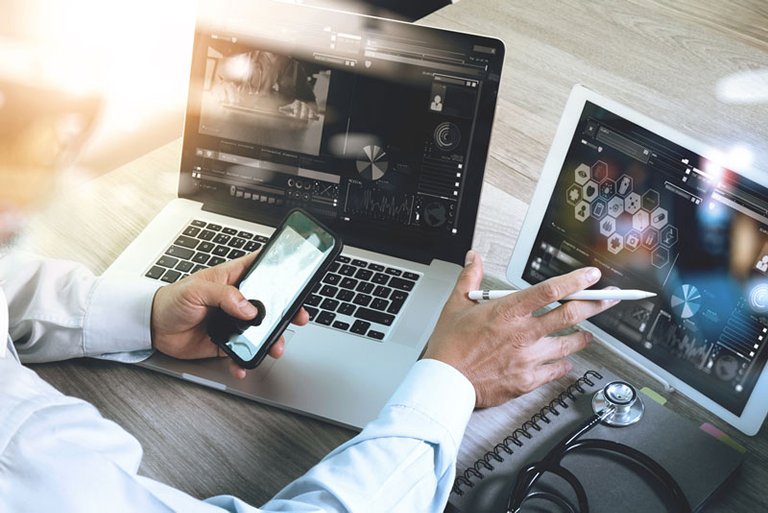 https://origin.hkmb.hktdc.com/en/1X0AF4M2
Accessing the ASEAN Consumer Market: Trade Finance and Payment
When doing business with ASEAN counterparts, trade finance and cross-border payment are some of the major concerns for Hong Kong exporters. For SMEs looking to expand into the region, it would be useful to assess different options of trade financing and payment solutions.
Trade Finance
Selling to retailers in the ASEAN market, especially key department stores and fashion chains, sales are normally on consignment, which means that merchandise is only paid for after the retailer has sold it. Whatever remains unsold can be returned to the consignor. In some cases, Hong Kong suppliers have to accept extended payment terms of up to 60 days from major distributors or retailers. This is not ideal for cash flow management in any businesses.
With limited finance, many Hong Kong suppliers prefer taking orders from distributors who can pay upfront via bank transfers before shipment, instead of selling to major retailers on consignment. However, this could hamper their flexibility to expand business into ASEAN markets, as making payments upfront is not the usual practice of the most well-established retailers.
As an alternative source of funding for small businesses, there are third-party platforms that facilitate the funding of retail orders from overseas buyers. Unlike traditional banks, funding through those platforms is based on the purchase orders or invoices instead of assets. For instance, FundPark, a Hong Kong-based fintech company, requires no collateral against short-term loans from small businesses. Hong Kong suppliers can obtain trade finance by selling their purchase orders and invoices to individual investors. Leveraging technology, FundPark shortens processing time and cost for trade finance. The company also offers free credit check on buyers, buyer default protection (up to 90%), credit management and ongoing monitoring of buyers, which lower suppliers' risks of doing business abroad.[1]
Cross-border Payment
With heterogeneity in economic development and infrastructure provision, ASEAN countries have different levels of readiness to embrace digital payments. In Indonesia, the lack of trust in payment systems is the major factor that inhibits customers' engagement in e-commerce domestically and globally, with many customers worried about fraud when purchasing online. Customers in Thailand, Malaysia and Singapore, however, are more tech-savvy and have shown more willingness to engage in cross-border e-commerce.
Some e-commerce new entrants acknowledge that they cannot accept overseas orders until they find a solution to cross-border payments. This is where payment solution providers come in.
B2C Major Payment Aggregators
There are a number of payment solution providers which act as an aggregating intermediary between banks and various payment gateways. With this one-stop secure online payment service which supports multi-delivery channels and multi-currencies, e-commerce platforms or mobile apps can open for business without the hassle of dealing with multiple financial institutions and a variety of payment methods.
AsiaPay
Based in Hong Kong, AsiaPay provides both professional payment consulting and local payment services in more than 10 Asian countries, including Indonesia, Singapore, Thailand and Vietnam. It supports payments using credit and debit cards from Visa, MasterCard, American Express, JCB, China UnionPay and others. Its major clients include Cathay Pacific, Avis, Nike, Canon, and McDonald's.
NTT Com Asia
Hong Kong-based NTT Com Asia, part of the Japanese NTT Communications Group, offers comprehensive solutions to international businesses for both e-commerce and m-commerce. The company offers a single platform for domestic and cross-border transactions, allowing merchants to accept payments in multiple transaction currencies and settlement currencies across Asia.
2C2P
2C2P helps e-commerce and m-commerce businesses accept and make payments when doing business in APAC. Currently, this payment service provider supports payments in many ASEAN countries including Myanmar, the Philippines, Malaysia, and Indonesia. 2C2P also offers a secure and cost-effective alternative to using wire transfers or corporate credit cards to pay suppliers: The One-Time Card. This option creates a unique virtual card that is pre-loaded to match the exact amount due for payment.
Cross-border B2B Payment Solutions
Hong Kong exporters are being held back by cumbersome cross-border payment infrastructure and processes which make it harder for them to reach potential customers in ASEAN. A letter of credit (LC) is often the crux of a B2B transaction. A buyer's bank issues a document to a supplier's bank guaranteeing payment, and funds are transferred once an order is shipped. However, the LC is not a prevalent form of payment in many ASEAN countries due to high costs and risks involved. Any error in the document or any lack of agreement among the parties involved – buyers, suppliers, banks and other members of the supply chain – can lead to gridlock and non-payment.
In recent years, the industry has seen some fintech players making progress in addressing the cross-border payment pain points of doing business in ASEAN countries. Silk Road And Belt Technology Limited, for instance, has launched a real-world working solution to ease the friction in cross-border corporate payments, that aims to make cross-border trade between Hong Kong and ASEAN countries easier and more transparent. The company also uses artificial technology (A.I.) and blockchain technology to enhance the B2B trading credibility and reliability in the SME sector. It has integrated with local payment gateways in Indonesia, Cambodia, Australia, New Zealand and Japan to build a bilateral trade platform for both ends to facilitate corporate payments electronically and cross-border B2B trading. Hong Kong companies that have production facilities on the mainland may tap into this platform to streamline the cross-border payment and remittance process.[2]
Protecting Business from Fraud and Non-payment
Cross-border payment is about efficiency, certainty, and minimising the risk of fraud and non-payment. One of the common ways to prevent fraud and non-payment is requesting that the prospective buyer to issue a letter of credit (LC) or make a telegraphic transfer (TT) before shipments. But LCs are not a prevalent payment method in ASEAN, riddled with the risk of fraud. Requesting a TT upfront is a common choice for Hong Kong exporters. However, it also means loss of business opportunities for buyers unwilling to pay up front.
Another way to minimise the risk of fraud is to conduct background checks on prospective buyers. To check a company abroad, exporters can ask for original documents of incorporation. If a prospective buyer is reluctant to give details it could be a bad sign. Background checks may include calling up references or purchasing a credit report on the prospective buyer. Exporters can also work with an international credit-checking agency to check the prospective buyer's credit.
---
[1] For more details refer to https://www.fundpark.com
[2] For more details, please refer to trading.silkroadebelt.com
Please click here to purchase the full research report.
Singapore
Malaysia
Thailand
Southeast Asia
ASEAN