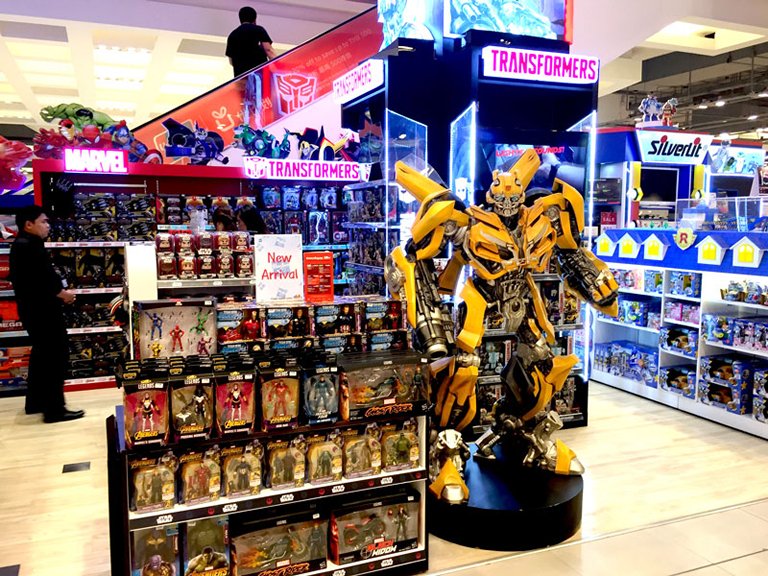 https://origin.hkmb.hktdc.com/en/1X0AHA15
Accessing the ASEAN Consumer Market: Toys and Games (Recent Developments and Trends)
Market Demand and Growth Drivers in ASEAN
While the rise of digital entertainment has put toymakers in a predicament in mature markets in the West, sales of toys and games in ASEAN continued to see robust growth in 2017. Demand for toys and games in ASEAN has been boosted by the region's young demographic, growing household incomes, and the rising popularity of Japanese and American animated movies.
The toys and games market in ASEAN has recorded healthy growth in recent years. Between 2012 and 2017, retail sales of toys and games enjoyed double-digit growth in Indonesia, led by the strong increase in the sales of video games and construction toys.[1] With about 4.8 million babies born each year, Indonesia is a huge market for toys, as more than 72 million of its total population (260 million) are children under 14.
In Thailand, retail sales of toys and games increased by a CAGR of 13% between 2012 and 2017.[2] Although both traditional toys and video games recorded strong growth, mobile games and online games are expected to drive growth in the near future, underpinned by increased access to more advanced and affordable mobile devices.
Sales of toys and games in Malaysia rose by 15% in 2017, surpassing the growth rate of 9% in the previous two years.[3] This was driven by the growing demand for educational toys, as well as licensed toys associated with animated films and cartoon series.
A Playground for Global Toys and Games Brands
In Malaysia, Indonesia and Thailand, the toys market is dominated by multinational companies and big-name brands such as LEGO, Hasbro and Mattel. According to the 2017 Kids' Digital Insights report[4], which tracks brand awareness for children aged 6-14 and their parents in Asian countries, including Thailand, Indonesia, Malaysia and Singapore. The top five most recognised toy brands are LEGO (76%), Disney (73%), Barbie (62%), Transformers (50%) and Play-Doh (47%). A Hong Kong-based company, VTech, the industry leader in electronic learning toys, has managed to secure a strong foothold in ASEAN. Its products can be found in many key toys retailers in Southeast Asia, such as Early Learning Centre, as well as major department stores.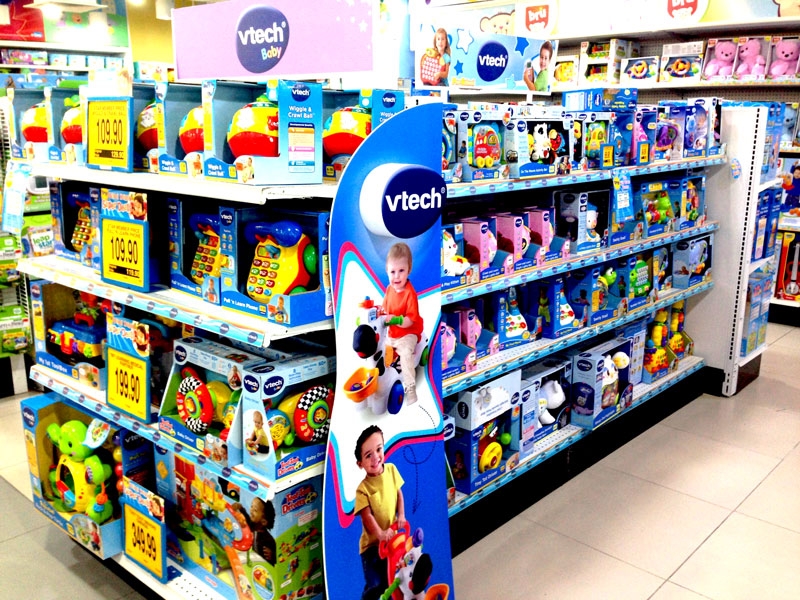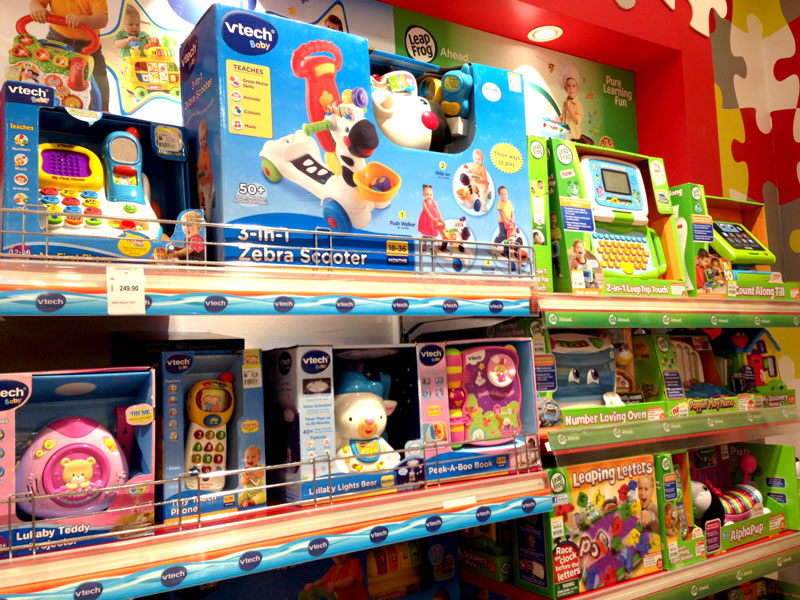 The video games market in Southeast Asia should be an easily accessible one, largely because English is widely used both in business and popular culture. It is an official language in Singapore, and an active second language in Malaysia, where it is widely used in business. Another reason why toys and games companies should find the ASEAN market relatively open for video games is that most people in Southeast Asia use the same social media as people in the West. Facebook, Instagram and YouTube are common in Indonesia, Thailand, Malaysia and Singapore, while Twitter is popular among Indonesian internet users. Most multinational game companies, such as Sony, Tencent, Apple, Microsoft and Activision Blizzard, are scrambling to get a share of this huge potential gaming market.
ASEAN Toys and Games Trends

Playing with Brands: Licensed Toys and Games
The unprecedented success of Star Wars toys has made toy and game tie-ins an essential part of nearly every children's movie's marketing campaign – and in many cases, the marketing campaigns for adult movies as well. The toys industry in ASEAN is very much led by box office trends and the timing of cinema releases. Connecting a powerful brand or movie character to a toy product helps to increase awareness and drive sales. Licensing is important in driving sales and launching new products in the toys and games industry.
In Indonesia, Malaysia, Thailand and Singapore, sales of licensed toys have grown faster than overall sales for the sector as a whole. Toys and games based on blockbuster movies and TV shows generally make a bigger splash, and licensed toys can usually be sold at a higher price than other similar toys. Movies and television series are major sources of licensing. Toys based on movie characters, such as those from Star Wars, Batman, and the Disney Princess series, appeal strongly to customers.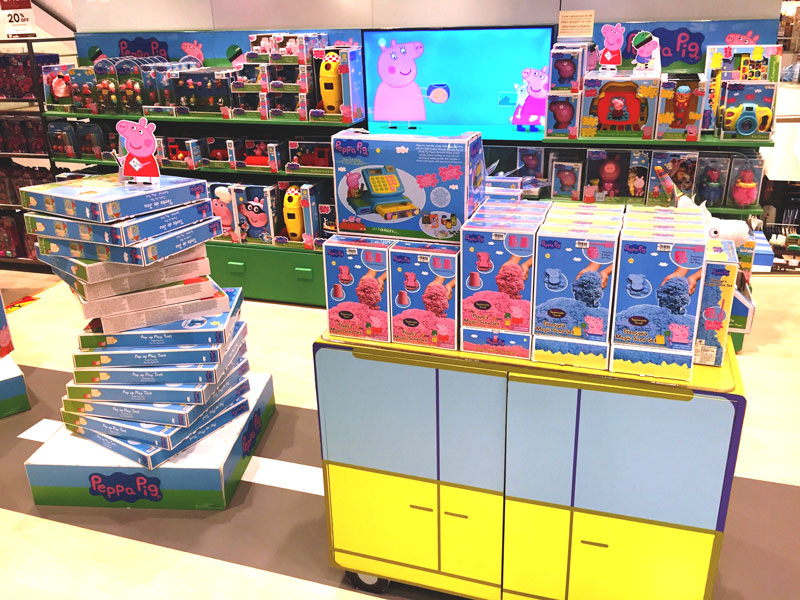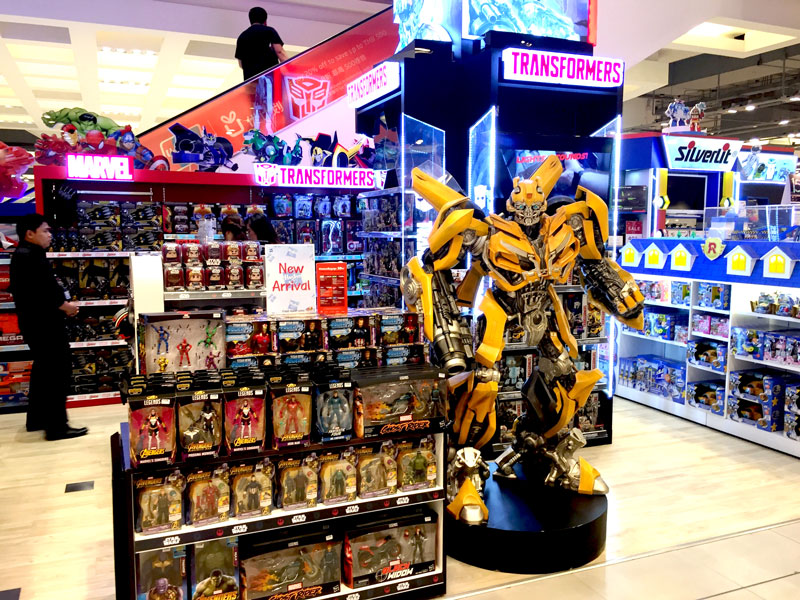 TV content, meanwhile, has been greatly affected by the fragmentation of the market and the proliferation of channels used by children. YouTube and other online platforms have created a vast swathe of opportunity for new digital content producers, which has led to the creation of more popular children's entertainment brands that toymakers can seek for licensing.
The relationship between toymakers and entertainment companies such as Disney and Viacom is symbiotic – toymakers need well-known licensed characters to increase the appeal of their toys, while entertainment companies benefit from the additional revenue they receive from sales of products connected to their content. As licensed toys and games are becoming increasingly popular with ASEAN consumers, toymakers will continue to seek opportunities to incorporate popular film and cartoon characters into their products.
Licensed products are usually traditional toys, such as dolls, action figures, building blocks and brick toys (e.g. LEGO), model vehicles, and pre-school and soft toys. In recent years, however, licensing has also become increasingly significant in video games. This provides opportunities for talented game developers to make use of these well-known on-screen characters to deliver gaming experiences that will appeal to a mass market.
One Hong Kong company profiting from this trend is Hot Toys Limited. Since 2003, Hot Toys has acquired the official merchandising rights for collectibles from international movies including Iron Man, The Avengers, Pirates of the Caribbean, Batman, The Dark Knight, Superman, and the Terminator series, as well as celebrities such as Michael Jackson and Bruce Lee. Hot Toys' collectibles are popular among movie, figurine, and pop culture fans.
Comeback of Retro Toys with New Twists
In the key ASEAN cities, parents are becoming increasingly worried about the negative impact of video games and mobile games on their children, who may spend so much time in the virtual world that they miss out on playing and interacting with other children. Some parents are also nostalgic about the toys and games they used to play and want to introduce their children to them. For these reasons, many classic toys are back on the retail shelves in ASEAN again, many of which have new twists to intrigue today's children, for example, dolls embedded with LCD eyes, sensors and connected to a mobile app. Traditional toys which incorporate electronics and new technologies, such as virtual reality (VR) and robotics, are increasingly popular in Malaysia, Thailand and Indonesia.
Rise of Mobile Games and eSports
The gaming industry can be roughly divided into three categories: mobile games, console games, and computer games. In ASEAN, mobile games are growing in popularity as it is easier to customise them for a local market than it is to do so for console or computer games. Other reasons why mobile games are doing so well include the region's relatively young demographic, the rapid spread of internet and mobile connectivity, people's familiarity with English, and the tendency in ASEAN to use the same social networks as the West (Facebook, Instagram and YouTube).
Another trend that has been fuelling the gaming market in the region is the rise of eSports. According to gaming analysts Newzoo, between 2015 and 2017 the number of eSports enthusiasts grew faster in Southeast Asia than in any other region in the world. Most eSports enthusiasts in ASEAN come from Indonesia, Vietnam, Thailand, Malaysia and the Philippines. The growth of the eSports industry has increased the number of gaming companies in ASEAN. For instance, Streamline Studios in Malaysia has been employed by major game publishers to work on critically acclaimed games, such as Final Fantasy XV by Square Enix.With video gaming gaining popularity throughout the region, it is no surprise that foreign companies are scrambling to enter the market here. Alibaba's gaming arm Ali Games began rolling out their games for the region in 2017, while Tencent is the majority stakeholder in Singapore's game start-up Sea Ltd.
---
[1] Euromonitor International
[2] Euromonitor International
[3] Euromonitor International
[4] Published by TotallyAwesome
Please click here to download the full research report.
Malaysia
Thailand
Indonesia
Southeast Asia
ASEAN