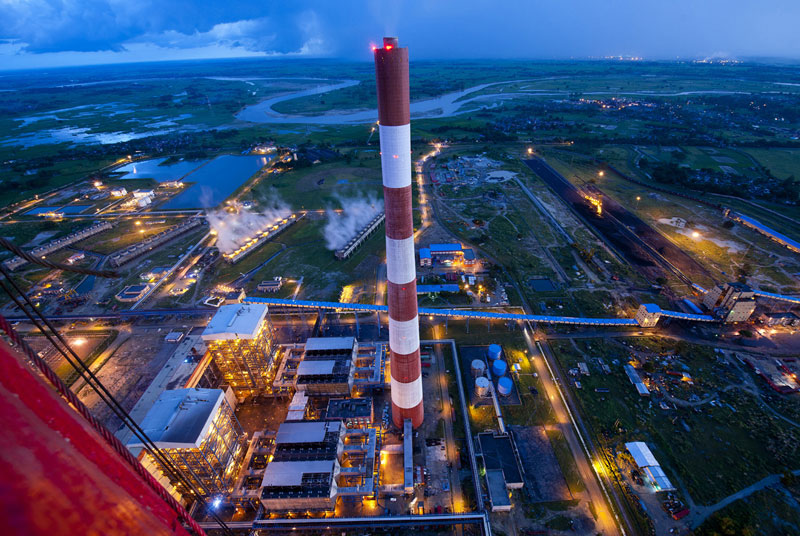 https://origin.hkmb.hktdc.com/en/1X0AHQWY
Mainland Firm Uses Hong Kong Professional Services to Overcome Offshore Investment Challenges
Responding to the launch of the Belt and Road Initiative (BRI) and looking to expand by "going out", many mainland businesses are actively investing in infrastructure construction projects in countries along the Belt and Road routes, as well as making forays into mature markets abroad. However, with the global economic climate becoming more uncertain in recent years, they face grave challenges, and as a result are looking to strengthen their risk management. One of these companies, a leading Shanghai group specialising in electric equipment, has adopted a strategy of using Hong Kong's professional services to avoid risks in outbound investment while at the same time taking advantage of Hong Kong's financial market to optimise its financial structure and funding sources, so that its overseas business can achieve sustainable development.
Ensuring Compliance in Overseas Markets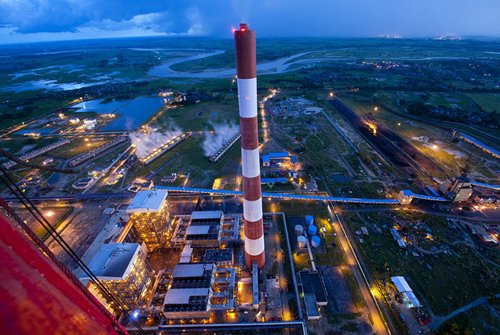 Representatives from HKTDC Research and the Shanghai Municipal Commission of Commerce recently interviewed Shanghai Electric Group Co[1] at its headquarters. During the interview, the group confirmed that it is currently expanding the functions of its Hong Kong subsidiary in order to take advantage of the territory's excellent professional and financial services and help develop Shanghai Electric's engineering projects overseas.
According to Shanghai Electric, when making offshore investments, the group needs the support of sound professional services. An example of this is its use of Hong Kong's legal and accounting services to carry out due diligence investigations of the legal, business and market environments of its investment destinations, in order to ensure that the group's overseas business operations comply with local laws and regulations, construction projects are implemented according to law, and financial risks are professionally managed. This ensures that the sustainability of its construction projects can be guaranteed.
The group also needs staff with a great deal of international exposure and management experience to ensure that its overseas business is managed well. Professional services can help the group localise and manage its overseas business, including day-to-day project management and subcontracting, and also keep the group abreast of local market intelligence and developments in the business environment so that it can respond promptly and appropriately.
Shanghai Electric is the largest comprehensive electric equipment manufacturing group in China. Its core products include high-efficiency clean-energy equipment, new-energy and eco-friendly equipment, industrial equipment, and modern services. The group currently has 47 business arms around the world, including 26 subsidiaries, seven branch companies, five overseas technical centres, and nine offices. The sales revenue of its overseas business in 2018 was RMB11.2bn, accounting for 11% of the group's total business revenue. This included sales to more than 30 BRI countries.
Strong Demand for Risk Management Service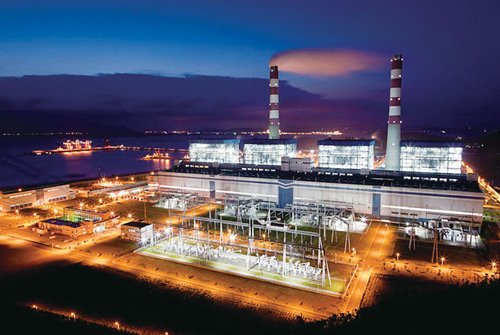 The global spread of the BRI, which covers Europe, Asia and many other countries and territories, creates huge potential for market growth. At present, Shanghai Electric mainly focuses on developing energy projects in more familiar surroundings, such as Asia and certain African countries. These projects include:
(1) offshore power plants - power plant EPC (engineering, procurement and construction) and energy island projects in 25 countries including Pakistan, India, Indonesia, Thailand and Tanzania; and
(2) offshore power transmission and distribution facilities - constructing a large number of 220kV power transformers and over 1,300 km of power transmission lines in Ethiopia, Angola, Cameroon, Djibouti, Sri Lanka, Pakistan, Malaysia and Kuwait.
It is worth noting that many BRI countries are currently undergoing political realignments which may lead to changes in investment policies. This, coupled with the absence of a sound legal system in some of these countries, undoubtedly creates a great deal of uncertainty for overseas investors. Moreover, most of the countries along the BRI routes are developing or emerging economies, with some of them undergoing significant economic transformation. This tends to create a lack of information about these markets, which makes it difficult for businesses to gain a good understanding of local practices and market changes, and thus creates extra risks for investment projects. Investors, therefore, are in dire need of professional services which can give them a clear picture of the local market and map out the right risk prevention solutions. Companies entering overseas markets may need help countering trade remedy measures such as anti-dumping and anti-subsidy policies, avoiding potential political and market risks, formulating suitable contingency plans, recovering account receivables and loans, protecting intellectual property rights, and circumventing obstacles to trade.
Overcoming Difficulties in BRI Projects
While many countries and territories along the BRI routes have a strong demand for infrastructure construction, industry leaders from Europe, the US, Japan and South Korea have already gained an upper hand in many of these markets and mainland enterprises "going out" face fierce market competition. Moreover, with companies from these regions already taking the lead in setting business practices and industry standards, "Made in China" and "Chinese Standards" are struggling to gain influence and acceptance on the international market. As a result, mainland enterprises may not be able to use their China experience to enter BRI markets successfully. In view of this, they desperately need partners and management personnel with international project management experience and an in-depth knowledge of overseas infrastructure construction systems to help them capture global business opportunities.
Explaining why this means that it looks to Hong Kong for assistance, Shanghai Electric told us: "As well as recruiting more talents to help manage overseas projects, the group also has to deal with the problem of over-concentration of investment and financing modes for its overseas business. As such, the company cannot optimise its capital sources to find the most cost-effective way to invest in BRI projects.
"Hong Kong has a great deal of experience in infrastructure construction of an international standard. As Hong Kong's construction companies and talents are not only well-versed in Chinese and western cultures but also in the business practices in international markets, they can effectively help Shanghai Electric as well as other mainland enterprises to implement overseas infrastructure investment projects.
"Also, Hong Kong, being a highly efficient financial platform and financing hub, has attracted a cluster of construction companies from all over the world as well as a great diversity of infrastructure project investors, bankers and other financial institutions. This, coupled with Hong Kong's multiple financing channels and sound professional services, can provide more financing solutions and financial options for the group."
Shanghai Electric is currently accelerating the conversion of its Hong Kong subsidiary into a fully-fledged offshore base providing comprehensive support to the business development of the group. At the same time, the group is taking advantage of Hong Kong's excellent financial services to provide a full range of services to its overseas engineering projects, including traditional loan and bond financing/guarantee/letter of credit services, investment services in the form of funds, offshore capital and exchange risk management, and so on. This in turn helps to fuel the company's drive to "go out" and invest in engineering projects overseas.
[Remark: For more information, please refer to HKTDC research article: Hong Kong as the Major Service Platform for "Going-out" Enterprises: 2019 YRD Survey Results]
---
[1] Representatives of HKTDC Research and Shanghai Municipal Commission of Commerce interviewed Shanghai Electric Group Co at its headquarters in the first quarter of 2019.