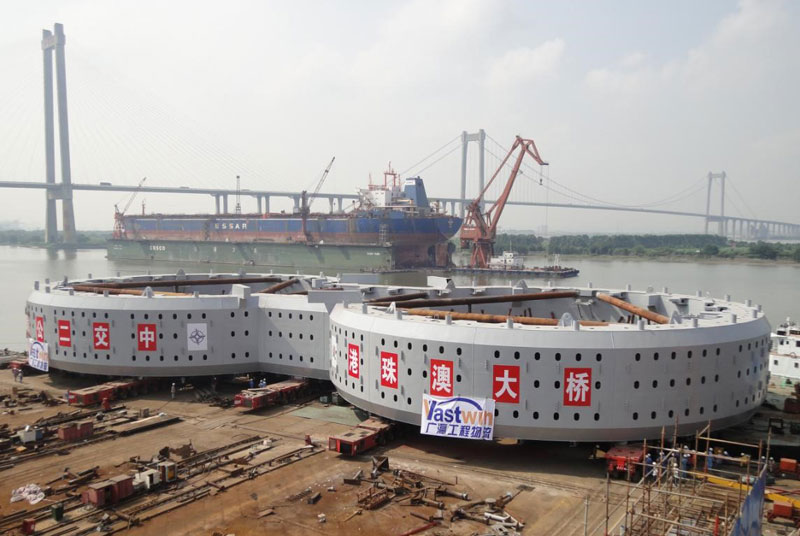 https://origin.hkmb.hktdc.com/en/1X0AHQXX
Shanghai Firm Seeks Engineering Service Standards Connectivity to Belt and Road Markets Through Hong Kong
Growing numbers of mainland companies have gained considerable experience in construction and engineering in recent years through their involvement in massive infrastructure projects across China. Their achievements are remarkable by any standards. Logistics service providers supporting these projects have also benefitted, continuously innovating and offering total logistics solutions to construction projects with advanced technologies and specialised equipment.
However, the standards that Chinese companies in the construction and engineering project logistics fields currently work to are not the same as those used in overseas markets. Even companies with many projects under their belt have difficulty winning overseas business opportunities solely on the strength of their track record. In order to overcome this hurdle, some are hoping to gain international recognition by servicing construction projects in Hong Kong, in the expectation that this will help them explore overseas and Belt and Road markets. A Shanghai-based engineering project logistics firm told HKTDC Research that mainland enterprises may also use their overseas experience to gain access to the Hong Kong market.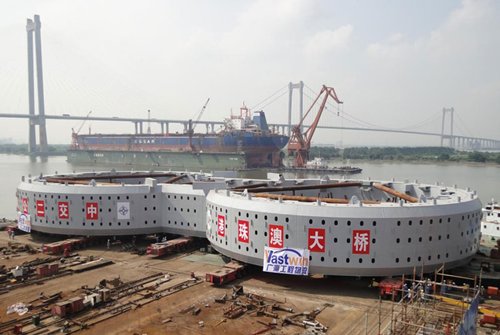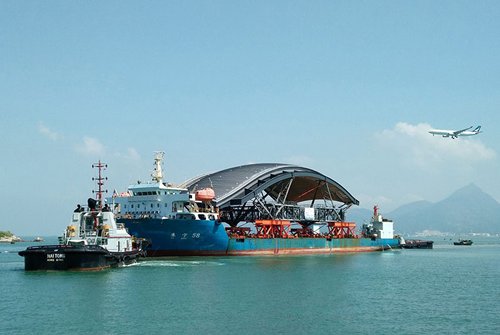 Daisy Liu, Deputy Director of the Engineering Design Centre of China Shipping Vastwin Project Logistics Co (China Shipping Vastwin) [1], explained how working in Hong Kong can help mainland businesses win contracts overseas, saying: "Construction projects in Hong Kong are up to international standards in their design, quality and safety requirements. They are also in line with international industry standards and certification systems. Leading Hong Kong and international construction firms and related service providers have won international recognition for their track record, and also know very well how to meet the requirements of their overseas peers. Mainland companies can gain valuable experience and become proficient in international industry standards, technological requirements and certification systems by participating in construction projects in Hong Kong. This way they can effectively bridge the gap between Chinese and overseas standards."
A joint venture between COSCO Shipping Logistics Co - a subsidiary of the China COSCO Shipping Group - and the Jiangsu Vastwin Logistics Holding Co, China Shipping-Vastwin specialises in project logistics. Capitalising on its core engineering design capabilities, China Shipping-Vastwin focuses on ocean engineering, oil and gas refining, municipal infrastructure, new energy and special engineering projects. It offers on-time, safe and cost-effective total logistics solutions to clients in the electricity/new energy, petroleum/coal chemical industry and specialised logistics subcontracting fields, using advanced transportation equipment.
China Shipping-Vastwin runs an office in Hong Kong. As well as using the territory's financial services platform to handle funds for projects in the Middle East, the US and other overseas markets, it also makes use of its innovative engineering technologies and specialised transportation equipment to provide logistics services for Hong Kong's infrastructure projects. An example of this would be the delivery of various types of modular structures and complete units of oversize or overweight load. Liu hopes to provide more logistics services to large-scale construction projects in Hong Kong, such as the airport extension project and the construction of roads and bridges, and team up with Hong Kong companies looking to take advantage of Belt and Road opportunities.
[Remark: For more information, please refer to HKTDC research article: Hong Kong as the Major Service Platform for "Going-out" Enterprises: 2019 YRD Survey Results]
---
[1] Representatives from HKTDC Research and the Shanghai Municipal Commission of Commerce interviewed China Shipping-Vastwin Project Logistics Co at its Shanghai headquarters in the first quarter of 2019.
Logistics & Supply Chain
Building & Construction
Hong Kong
Mainland China
Hong Kong