https://origin.hkmb.hktdc.com/en/1X0AHZ7W
Kazakhstan: Central Asia's Global Financial Hub
The ongoing political transition and market opening up is setting a scene for a more vibrant and diversified Kazakh economy – the region's economic powerhouse. A key element in this transformation is the establishment of the Astana International Financial Centre (AIFC) in the capital, Nur-Sultan (formerly called Astana). Through this hub, Kazakhstan is poised to become a connector, helping Central Asian enterprises to go global, while attracting international investment to the region.
As Asia's premier business hub and international financial centre, Hong Kong is working closely with Kazakhstan in such sectors as banking and finance, legal and arbitration, start-ups, and education, helping to turn vision into action.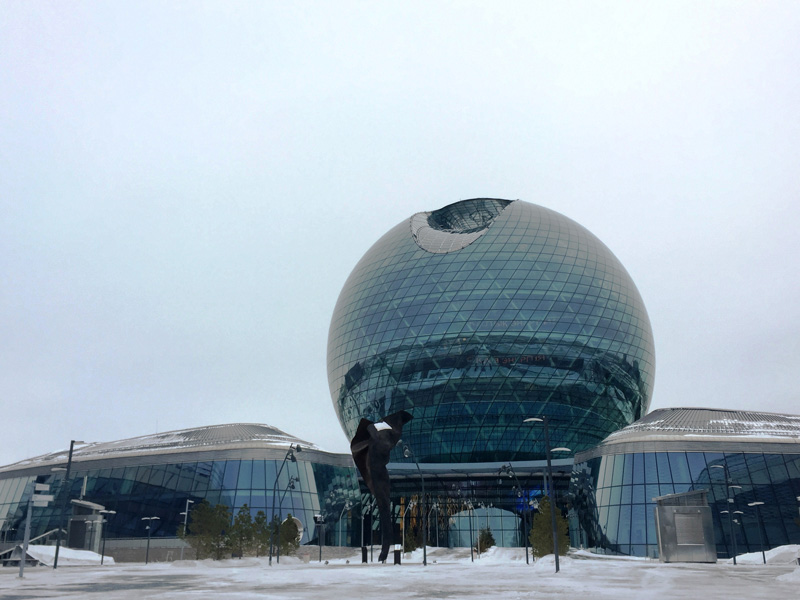 AIFC: A Financial Game-changer
Immediately after hosting Central Asia's first world fair, Astana Expo 2017, Kazakhstan has moved on to another even more ambitious project, to turn the futuristic expo venue into the region's global finance hub. The Astana International Financial Centre (AIFC), officially launched on 5 July 2018, features not only the region's first English common law system, but a wide array of business-friendly perks, including a highly preferential tax regime, superb international connectivity and an expat-friendly environment. All these are aimed at transforming Kazakhstan into a well-balanced regional capital market, offering a comprehensive range of financial services, such as asset management, private banking, Islamic finance, green finance and fintech.
To bolster investor confidence in this pioneering initiative, the Kazakh government has passed the landmark Constitutional Statute on the AIFC, along with a number of resolutions to clear the ground for Kazakhstan to set its sights on becoming a key world financial centre .
The establishment of the AIFC Court, which is completely separate and independent from the country's judicial system, is not only empowered to administer its own court of final appeal, procedural rules and a special fast track for small claims, but to also operate a common law court system for the first time in Central Asia. Presided over by experienced judges from the English Common Law system, including Lord Woolf CH – the former president of Courts of England and Wales and a former judge of Court of Final Appeal of Hong Kong – the AIFC Court can adjudicate to the highest standards to resolve civil and commercial disputes in the AIFC. Starting with this common law court system, Kazakhstan is on its way to upgrading its legal and business environment, essential to its global financial hub development.
The AIFC is also fast becoming a magnet for foreign capital, thanks to the generous system of incentives available to businesses registering in the AIFC. For instance, AIFC participants are entitled to different perks, ranging from corporate income tax exemptions (including income from services and investment) and individual income tax holidays until 2066, not to mention the work permit waiver for global talent. As a game changer to the long-bemoaned problems of credit strain in Central Asia, the AIFC, in less than two years since its establishment, has already registered more than 200 local and international firms, banks and professional service providers.
Among them is Kazakhstan's second stock exchange, the Astana International Exchange (AIX). The AIX is backed by The Shanghai Stock Exchange, Nasdaq Technology, Silk Road Fund-sponsored China-Kazakhstan Production Capacity Cooperation Fund and Goldman Sachs International. This guarantees AIFC participants excellent connections with the global financial system.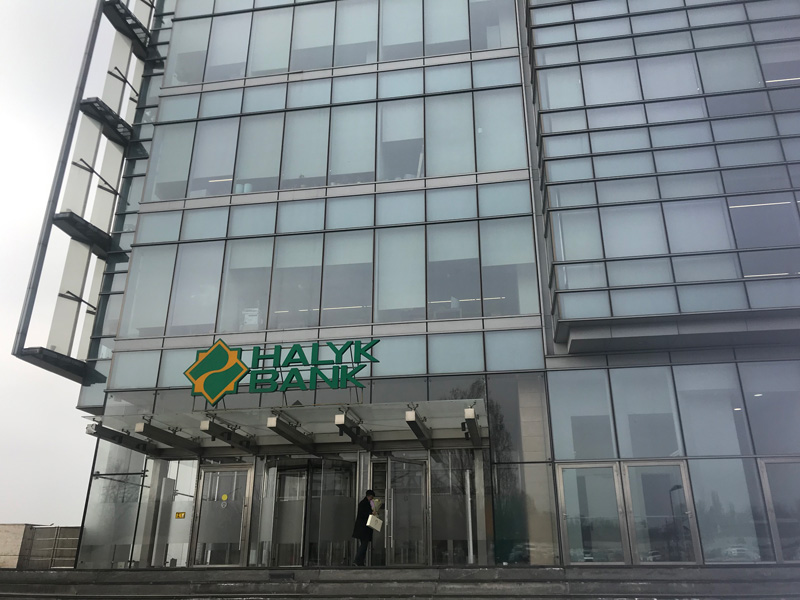 Kazakhs' strong multilingual capability and cultural connectivity cultivated over the past few decades forms another cornerstone of the country's success in building a regional financial centre. Many young Kazakhs are educated and trained overseas, engendering a multilingual talent pool fluent in Kazakh, Russian, English (the official language of the AIFC) and sometimes even Mandarin.
From a regional perspective, Kazakhstan is the first port of call, not only for foreign investors new to Central Asia, but also for other Central Asia countries which are in the process of opening up. As one of the first movers, Kazakhstan's biggest privately-owned bank, Halyk Bank, which has years of experiences serving clients from Russia, Kyrgyzstan, Tajikistan and Georgia, has recently been authorised to become the first foreign bank to make inroads into the Uzbekistan banking industry. Thanks to the country's strong regional and international connectivity, Kazakhstan is well-positioned to become an increasingly important trade and investment conduit to and from Central Asia.
A Blue Ocean for Hong Kong
As a staunch supporter of the Belt and Road Initiative, Kazakhstan is highly receptive to Chinese investment. To enjoy first-mover advantage, some Chinese banks have already established a foothold in the AIFC, including China CITIC Bank, which acquired a majority stake in Kazakhstan's Altyn Bank in 2018 and the China Construction Bank, which received a licence to provide financial services at the AIFC in April 2019.
Following the steps of mainland Chinese investors, at least two Hong Kong companies have set up a cost-effective virtual presence in the AIFC. The China International Capital Corporation Hong Kong (CICC HK) – an offshore holding company for CICC's overseas businesses, and Shenwan Hongyuan Securities Hong Kong – the Hong Kong arm of China's oldest securities firm, have registered as 'virtual' members to perform trading, clearing and settlement activities in the AIFC.
The AIX, on the other hand, is taking off with the listing of a number of state-owned enterprises, including Kazakhstan's largest telecommunication company – Kazaktelecom and the national railway company – Kazakhstan Temir Zholy (KTZ). As a global financial centre, Hong Kong is considered a strategic partner to Kazakhstan's ongoing privatisation push and therefore part of AIX's plan to float state-owned assets. To demonstrate the role of Hong Kong in the process, CICC HK is reportedly an active broker in the 2018 dual listing of Kazatomprom (the world's largest producer of natural uranium) on the AIX and the London Stock Exchange (LSE).
Since last year, the listing of Kazakh companies in Hong Kong has been made easier with the participation of The National Bank of Kazakhstan (NBK) in the International Organization of Securities Commissions Multilateral MOU (IOSCO MMOU). Being the central bank and financial sector regulator of Kazakhstan, NBK is striving to prepare the country to become an acceptable jurisdiction in Hong Kong in order to enable Kazakh companies to enjoy faster IPOs on the Hong Kong Exchanges and Clearing Market (HKEX). This breakthrough is opening up a new window of opportunities for Kazakh enterprises to tap the sizeable capital pool in Asia.
Looking ahead, Samruk-Kazyna, Kazakh's sovereign wealth fund, is pressing ahead with the sales of some 200 Samruk-Kazyna assets, with Hong Kong ready to serve as one of the priority destinations. Since 2017, Samruk-Kazyna has been gearing up for future fundraising in Hong Kong, with roadshows presenting a wealth of key assets, including the national flagship carrier – Air Astana.
To forge greater collaboration with Hong Kong, the AIFC has been actively developing strategic ties and information platforms with Hong Kong partners over recent years, including the Hong Kong Securities Association (HKSA), the Hong Kong Monetary Authority Infrastructure Financing Facilitation Office (HKMA IFFO), the HKTDC and a number of local universities.
As the first foreign arbitration institution permitted to administer disputes in Russia, the Hong Kong International Arbitration Centre (HKIAC), on the other hand, has made itself a trusted arbitration and dispute resolution partner for businesses in the CIS region. This has helped Kazakh companies to build the relationships and experience that makes doing successful business in mainland China easier and more manageable.
On the technology front, the AIFC's start-up ecosystem has been fast evolving, especially for fintech start-ups, thanks to the research activities and acceleration programmes supported by international partners such as MasterCard, VISA, Microsoft and Seedstars – the start-up accelerator behind the world's biggest start-up competition for emerging markets. Added to this, the University of Hong Kong, renowned for fintech regulation research, is now offering an online fintech course to the AIFC Fintech Hub, which forms not only an integral part of Kazakhstan's fintech and digital innovation, but also a boost to the nation's economic diversification.
Finance & Investment
Legal Services
Banking Services
Kazakhstan
Eastern Europe