https://origin.hkmb.hktdc.com/en/1X0AI2CI
The Greater Bay Area: A Potential Goldmine of 'Hero' Brands
How Hong Kong and the GBA Can Grow the Next Generation of China Success Stories
In 2014 when Jacopo Pesavento formed his plan to set up a branding and marketing company in Hong Kong he was sat on a couch in a friend's Beijing apartment listening to music, struggling to come up with a name. Then the 36-year-old native of Milan had what in the branding business is a must: a lightbulb moment, which he described, saying: "I said the business would be like a record company. It would take unknown talent with potential and by branding and marketing them properly, turn them into superstars."
Fast-forward five years and Branding Records would seem to have been an inspired name, as the company, based at Cyberport, the Hong Kong business hub, has a total of 180 clients, 40 of them currently active, ranging from start-ups to SMEs and multi-national companies.
The business, which employs 20 people of varied nationalities, has also expanded its operations into Shanghai. Pesavento hopes that the much-vaunted Greater Bay Area (GBA) initiative will create more opportunities for his business, as China continues its phenomenal journey of economic growth and expansion into its super-charged south.
The GBA aims to closely link nine major provincial cities in Guangdong province with the Hong Kong and Macao Special Administrative Regions (SARs) to create an economic zone which will form a key component in the next phase of China's economic development. The area covered by the initiative has a combined gross domestic product of US$1.5 trillion.
Pesavento was positive about the opportunity for his company, saying: "The founders of the company are Italian and we have about 20 employees of different nationalities. Italians, Germans, Spanish, French, mainland Chinese and Chinese from the US, so our company is a mixture of people from around the world. I believe this equips us to take advantage of this initiative."
Greater Bay Area Goldmine
While doing business in southern China in recent years, Branding Records has discovered a number of 'X-factors' and Pesavento describes the opportunities provided by a successful GBA initiative as a potential goldmine. He said: "There are a large number of 1980s factories producing everything from bags, shoes and garments to furniture; components and sunglasses – everything. This has given us an opportunity to start developing brands. We also discovered that those companies which have been producing for the west for many, many years are now finding that their costs are rising like crazy.
"Workforce costs have doubled, the price of raw materials has increased by up to 70% on what it was 20 years ago and the buyers – largely from the US and Europe – want their products at a cheaper price, so manufacturers are finding it increasingly difficult to square this circle and make money.
"With the experience of more than two decades of record-breaking growth, it became increasingly clear to many companies that the energy expended battling to square this circle may not be the most efficient way of taking businesses forward. The domestic market is growing at a break-neck speed, opening up a huge potential to grow domestic brands, with Xiaomi and Huawei serving as good examples. Now many businesspeople are starting to think in terms of becoming the next Huawei, or the next Xiaomi."
Pesavento says he has often heard clients ask how they can achieve this. They have the production capabilities, they have the people, they have the raw materials and they have the market. The missing element is a brand and to sell, so these businesses need their own consumer-facing brand.
Pesavento noted something of a geographic split across the mainland in the type of work his company is undertaking. He said: "In the north, we have entered into business with large entities developing large projects, whereas the south of the country is largely dominated by start-ups. In the past two years, we have seen our business with start-ups grow by up to a factor of five."
Hong Kong Strengths Offer Advantage
The businessman, who has lived and worked in Hong Kong for 16 years and considers the SAR as his home, points out that producers in the GBA increasingly understand the difficulties of selling unbranded products in the domestic market, as mainland Chinese consumers become increasingly sophisticated and mature.
In the next few years travellers from mainland China will become the biggest single block of tourists on the planet and this has also seen manufacturers in the GBA also turn their attention to the international market. Pesavento said: "For example, we have a furniture-making client who ships hundreds of containers of unbranded products to Russia every year. They now see the potential of developing their own specific brand. They want to be proud of the product they produce; they want a 'hero' product."
This is where Branding Records comes in, according to Pesavento, who said: "They see our strengths as having been here in Hong Kong for many years, having an international, multilingual staff and the experience of operating in such an environment for many years. We see the Greater Bay Area initiative as a potential double win-win."
Despite the great opportunities, there are some hurdles to be overcome, one of which is the movement of capital, according to Pesavento. He said: "If you open a company in China you have to inject money and start making money quickly and keep injecting money. But getting that money out of the mainland is not easy, thanks to the level of rules and regulations.
"Also hiring someone in Hong Kong is easy. Everybody thinks it is cheap to hire someone in the mainland, but this is not necessarily the case. You have to provide pension cover, housing costs, taxation and employment insurance, you have a lot of costs when employing someone. It is not a nice thing to say, but you can fire someone in Hong Kong in a second, but in Shanghai – where we are in the process of firing someone right now – we are calling in a lawyer. There is a huge amount of bureaucracy when doing business in China.
"In my view Hong Kong is embracing the Greater Bay Area initiative. It is one country, two systems in Hong Kong but it is still one country, one system in the rest of the country.
"We have business in Macao, for example we have pop-up stores in casinos, and that is made easier by the fact that almost all Macao businesses have entities in Hong Kong. We do business in Shenzhen which, despite its status as a special economic zone, feels pretty much like Shanghai for us. We feel integrated and I think that feeling of integration will only increase over time with the development of the Greater Bay Area."
Pesavento also points out the added advantage of the open and free nature of Hong Kong's financial system. Branding Records does not want to give up that freedom and neither do investors from the mainland because they are also making use of it.
Branding Knowledge Gives GBA the Edge
Another advantage is that big, established businesses in China know very well how branding works: Pesavento said: "For the past 20 years they have had a bunch of Americans in their offices so they know perfectly well how branding and marketing works. But when it comes to SMEs and complete start-ups, that is a different matter. When we start working with them it is like teaching at an elementary school classroom. Sometimes it doesn't work out and Branding Records has to cut its losses."
An illustration of how branding and marketing can work in the context of the GBA came when Branding Records was working with a manufacturer of sunglasses in southern China. On entering the product showroom, Pesavento was confronted by literally hundreds of different models of the product. He said: "Their existing strategy was to try to sell all the models of sunglasses, but we said no, why not try to just sell two of the models by bringing the power of branding and marketing to them, in other words provide some focus.
"If you want to enter the market, you want to have a 'hero' product. If you don't have a 'hero' product you will be spreading too much information around and your strategy will lack focus. That's how we start things off, perfecting a social media presence, for instance, comes further along the journey."
Enabling Business Succession
The manner in which business and the economy has developed in China over the past 20 years of super-charged growth has, in some cases, placed Branding Records in the position of being, in effect, an enabler of business succession.
As Pesavento explained, saying: "In a few lucky cases the person we are dealing with is actually the son of a father who was running one of those factories of the 1980s. The son has been studying in the US, possibly has a Harvard degree and has a very different attitude from his father, with a wider outlook and therefore has a pretty good idea of how branding works and the potential it offers. This is a typical story of the past 20 years in China."
To understand the dynamics of a business phenomenon it is often best to follow the money. This is certainly the case in China, and especially in the GBA.
Pesavento recalls one company he worked with which opened more than 300 stores over a period of 18 months: He said: "In Italy or elsewhere in Europe this type of explosive growth would be impossible, but in China it is because the investment money is there. For us it is a goldmine. If I had 48 hours in a day for sure I could double my revenue. The potential of the GBA is immense and businesses there know it. They know they are sitting in this fresh and dynamic environment." Branding Records also assists established European brands to up their game in the Chinese market.
Hong Kong Remains the International Key
The company works with four major fashion brands, one of them the globally renowned Roberto Cavalli, whose Asian headquarters is Hong Kong. While Pesavento sees a gradual drift towards the mainland operations of such big brands calling the shots in terms of how much to invest where, he sees the possibility – with caveats that the GBA initiative could help reshape that landscape.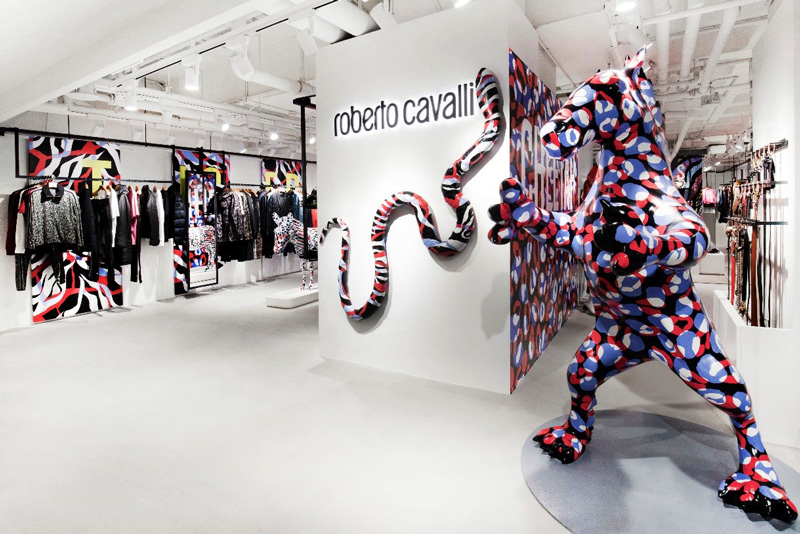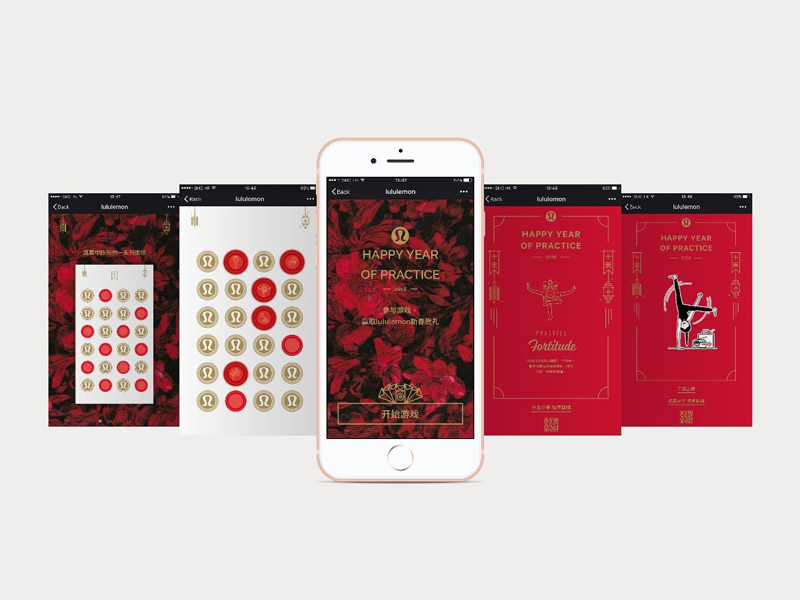 He said: "In recent times the south of China has been dominated by investment in technology and innovation. In the north, by which I mean Shanghai and above, is more retail. It is – if you like – the coolest."
"But for technology and innovation it is the south. The GBA initiative is empowering those industries in southern China and of course this is a smart move."
"There is no doubt Hong Kong brings an internationalised dimension to the GBA. It is the first test market and it offers more facilitation to the movement of money. When Xiaomi looked to expand overseas the first place it dipped its toe into the water was Hong Kong. However, you may have noticed that test was conducted entirely in Chinese, there was no English. In other words, they were testing the international market but in a Chinese way."
Pesavento does warn that if Hong Kong is to keep pace with Shanghai as the 'go to' international city in China it needs to work hard to make sure it continues to stay more than one step ahead. This will help to fulfil its role as a smart financial hub and prime treasury centre, as outlined in the Greater Bay Area blueprint published by the central government earlier this year.
He said: "Five years ago, if you asked me what the number one international city in China is, I would have said without doubt Hong Kong. But things have changed and now I would say Shanghai might have outperformed. It will be super-tough for Hong Kong to regain that position.
"For us, Hong Kong still leads in terms of fast and easy access to international resources and the freedom to move capital and money but it needs to leverage its edge in the areas of fintech and financial innovation to keep up."
Leveraging SAR Fintech Finesse
Pesavento saw innovative finance as a strong growth industry for Hong Kong, saying: "In Cyberport, where we have our Hong Kong office, there is a waiting list for office space. If you look at that list of companies it's fintech this, insurtech that. There is plenty of investment, most of it from the mainland. But these new companies are disrupting the traditional banking industry, which will be a long-term process.
"On the other hand, Hong Kong is also expert in cyber-security and ensuring financial safety, so if it can bring those two things together it can become the 'coolest' financial city in China. But it doesn't have much time. Hong Kong is sitting beside a massive machine which is running very, very fast."
One factor which Pesavento claims could hamper the smooth execution of the GBA initiative is an apparent dichotomy at the very heart of the project. He said: "On the one hand the governments are very keen to speed up and develop integration through the GBA initiative, but on the other hand the private sector is lacking the tools required to really make it happen. Across the GBA we are talking three languages, there are many different rules and regulations and difficulties in moving money and data."
Pesavento saw a huge need for an integrated social media platform across the GBA to facilitate the use of smart and effective marketing and branding campaigns. He said: "In our specific field of marketing and branding, social media platforms are indispensable and if want to run an integrated social media campaign across the GBA's complex and differentiated legal and regulatory landscape, the controls mainland China places on platforms which operate freely in Hong Kong makes that tricky. That's an example of what I mean by not being given the tools to make GBA integration work in the real world.
"But when you look at the likes of Facebook, you are entering the arena of wider issues, because opening up Facebook you are opening up all your data to the US. I cannot see that particular thing happening, certainly not in the present trade war climate. But hopefully, little by little things will open up."
For now, ongoing business relationships with the likes of burgeoning Hong Kong athletic and leisure wear companies and global fashion houses, and a soon to be launched app-based insurance business built around what Pesavento describes as a fun avocado concept leave the Hong Kong-based Branding Records well placed to capitalise on the best of what the GBA has to offer.
Public Relations
Business Management & Consultancy
Hong Kong
Italy
Hong Kong
Mainland China
Western Europe