https://origin.hkmb.hktdc.com/en/1X0AII0I
Treating sub-optimal health
A Hong Kong wellness centre bridges the gap between self-diagnosis and a doctor's clinic by offering solutions to conditions caused by an unhealthy lifestyle or workplace pressure.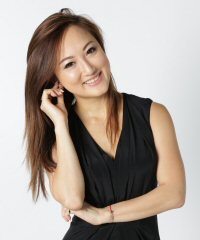 Born from a desire to improve the healthcare experience, LifeHub addresses the root causes of common lifestyle conditions such as stress, fatigue, low immunity and poor sleep – symptoms that many high-flying executives and office workers have alike. The subsidiary of Hong Kong healthcare group LifeHealth is staffed by a team of doctors, practitioners and coaches. It offers treatments, including bioresonance therapy, that are intended to be used in conjunction with its wide range of intravenous (IV) drips for various purposes, such as detox boost and athletic recovery. "We focus on addressing sub-optimal issues, when people are not experiencing any symptoms in their body or ready to go into the doctor's office yet but are keen to improve their quality of life," said Candice Chan, Managing Director of LifeHub.

What kind of feedback have you received since opening LifeHub in March?
Many people are super excited to see a place like LifeHub pop up in Hong Kong. For the mass market, there's some education to be done first, but we are [raising awareness by] doing talks at co-working spaces like WeWork, and attending wellness events. We make sure to talk in layman terms as much as possible so people can understand what we are offering, and all our products have very straightforward names, like "glutencheck". This product enables clients to check if they are gluten-intolerant with a 15-minute test they can perform at home. Everything we offer is evidence-based and designed by doctors, and our supplements are compounded in a pharmacy in Singapore, or are medical-grade.

From the testimonials on your website, it seems like IV drips are one of your most popular treatments. Will you be introducing different therapies over the coming months?
One of the new treatments we are hoping to introduce in December or January is NAD+ therapy, which helps to boost cognitive function and reverse the ageing process.

You previously founded [chain of Hong Kong-based wellness centres] YouniBody and were one of the founders of Genexus in the US, which imported electronic consumer goods including the country's best-selling baby monitor. How useful was that background in setting up LifeHub?
My first venture, Genexus, really took off, and I didn't expect it to do so well! I started focusing on customer service, and building up positive reviews, and the business grew very quickly. This experience taught me everything I needed to know about customer service and the importance of being responsive. At Younibody, I was working in a team, which was very new for me, and managing seven centres. I had to start managing people, learn how to motivate staff, and discover how to be a leader.

What trends are you noticing within the wellness market?
I started off as a nutritionist, and everything used to be more physical, looking at people's weight and so on. Now we are moving into health optimisation, like brain health and better sleep, which is very good to see, as well as bio-hacking and anti-ageing. People are asking, "how do I age optimally?", so it's not about just anti-ageing.

How would you characterise the wellness market in Hong Kong, and how does it differ to other markets in the region?
The Hong Kong market is very segregated. You have the banking industry, which is into brain hacking, and then the local [mass] market, which is more focused on counting calories. That was one of the struggles in the beginning: who do we target? In Mainland China, it's more about trying to be healthy and ageing optimally.

What are your long-term ambitions for LifeHub? Would you like to move into other markets?
Even when we first started, it was always our plan to expand very quickly into Mainland China and Southeast Asia, and we are looking into Shanghai, Bali, Malaysia and other possible Southeast Asian markets. Nothing's confirmed yet, we are just exploring the possibilities.

Tell us about any collaborations you have lined up in the next few months.
Veganism is a huge topic at the moment, and I'm a big fan of [vegetarian restaurant] Mana! and we've been chatting with them about promotions we could do together. I've also been talking to [eco-friendly online platform] Green Queen about providing nutrition tips to their readers. B12 shots, for example, are very good for vegans, as it can be difficult to find this vitamin from plant-based sources.
Related links
Life Health
The LifeHub