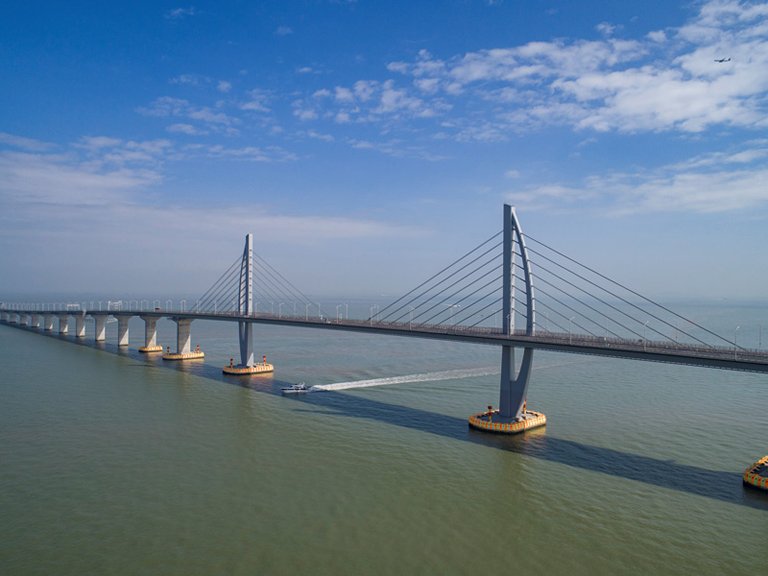 https://origin.hkmb.hktdc.com/en/1X0AITE7
The Greater Bay Area: Making an Impact with Integrated Services
With a 40-year history of contributing to southern mainland China's immense economic progress, specialist 'built environment' consultancy Arup is now looking to making the most of the Greater Bay Area (GBA) development plan. Its work, to date, includes such signature developments as the Hong Kong-Zhuhai-Macao Bridge and Guangzhou-Shenzhen-Hong Kong Express Rail, world-renowned infrastructure projects link Hong Kong with key GBA cities.
Man Kang, Arup's China Group Leader described the type of work the consultancy takes on, saying: "The majority of our business is in commercial projects, covering core engineering, urban design and transport planning, while we are expanding into mainland consultancy." With its nine offices in Greater China, Arup provides services in the GBA to Hong Kong and mainland client companies, as well as mainland state owned enterprises (SOEs), while also receiving interest and support from local city administrations and district governments.
One example is the Qianhai-Shenzhen-Hong Kong Modern Service Industry Cooperation Zone, in Shenzhen's Nanshan District, which aims to be an innovation and industrial services hub, with connections for infrastructure and city transport opportunities. Kang said that Arup has been developing its planning role there, with the Shenzhen district administration relying on the consultancy's global expertise.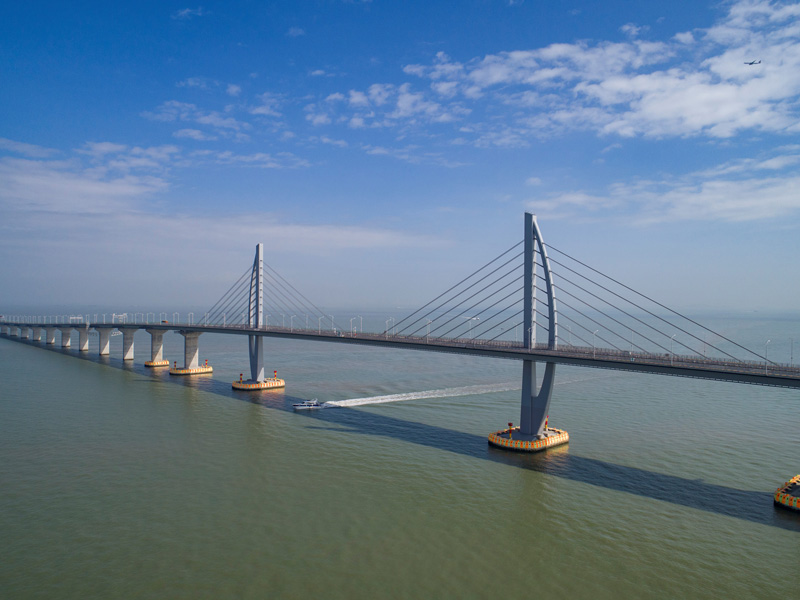 Total Integrated Service
Sam Chow, Arup Fellow and Director of Consulting, explained the company's approach to its work in the GBA, saying: "We aim to create 'total' engineering, other services and support for clients and staff for projects. In the GBA, particularly from our largest Asian skills base in Hong Kong, we work in places like Qianhai, where local players are keen to learn about procedures that have evolved in Hong Kong. We need to encourage Hong Kong operators and developers to do more GBA projects, particularly building relationships and communication there."
Kang said that in Qianhai, Arup's Hong Kong-based specialists back up day-to-day operations with mainland teams, while there was one instance when the firm's London executives were called in to advise Shenzhen district leaders.
Kang envisages the firm capturing "total integrated service" projects in Qianhai as well as in Nansha, Guangzhou, involving Hong Kong-based consultants. He said: "This is needed in the GBA to underline Hong Kong's methods for managing city development and infrastructure works, with opportunities flowing across projects from infrastructure to management."
The Hong Kong-Zhuhai-Macao Bridge and Hong Kong's high-speed rail link to Guangzhou relied on Arup's designs and advisory services, but should be put in perspective when compared to the very large number and scale of mainland infrastructure projects completed or underway. Chow said: "While Hong Kong is advanced in infrastructure skills, the gap is narrowing among the big GBA cities in engineering – such skills are growing nationwide as so many infrastructure projects are already completed. This is not the case in the financial and other professional services sectors, where Hong Kong can certainly leverage its position for global companies as a gateway to import skills and expertise to the mainland, which is very relevant to the GBA."
Hong Kong's 'Tall Building' Experience
Hong Kong does, however, have specific expertise in developing very tall buildings and dense environments, so experienced Hong Kong developers can look to southern China cities for further opportunities. Chow said: "In Guangzhou, Arup co-designed the Canton Tower, one of the world's tallest structures, and we were involved in developing the Guangzhou Twin Towers, East and West, opened in 2010 and 2016 respectively. Hong Kong expertise is very relevant, particularly since Hong Kong is home to some of the world's super high-rise structures." Additionally, Hong Kong can leverage its communications skills with mainland clients, who may not have adequate English language capabilities.
The GBA, combining a population of some 70 million and an aggregate GDP of US$1.6 trillion, is a standout area of growth in terms of infrastructure due to the development plan's focus on urban development. It therefore requires not just roads and bridges, but also sewerage systems, water treatment plants and stable water supplies. Chow said that this provides opportunities across many engineering disciplines, with Arup well positioned to provide expertise.
A Blueprint for Urbanisation
The GBA can also be a blueprint for expertise in developing a modern urban environment. Chow said: "Hong Kong can be a gateway to introduce mainland China's successes in urbanisation, as well as infrastructure building, along the wider Belt and Road. This could be particularly relevant in Southeast Asia, South Asia and Africa, due to the development of very large cities in those regions."
Chow cited examples of cooperation with a number of companies and clients that requested Arup's dense urban expertise. China Merchants Group (CMG) involved Arup in its master planning for the City of Djibouti in the Horn of Africa, while Arup offices and partners provided help to facilitate operations with local authorities for infrastructure project clients in Sri Lanka and Indonesia.
While presenting many opportunities, the GBA's differing regulatory regimes in Hong Kong, Macao and mainland China, may pose some hurdles. Kang said: "If we see the mainland income tax policy being relaxed this will attract and encourage Hong Kong and international companies involved in, for example, engineering and design, to establish themselves in key mainland cities."
Shenzhen has recently introduced a pilot programme (already underway in Qianhai) allowing foreign currency convertibility into RMB without prior permission from mainland banks. Chow would like to see further measures. He said: "Money transfers between Hong Kong and the mainland could be more easily implemented to encourage Hong Kong services in the GBA. On the mainland, professional services are paid in RMB, but it is very difficult to wire out even relatively small amounts of perhaps RMB 200,000.
"The fact that Hong Kong consultants, as foreign entities, are not eligible to register as general VAT taxpayers in mainland China – a prerequisite for issuing taxable invoices – is also something of a headache. Even if our clients are willing to pay the tax, there is no easy way to make an onward payment. There should be a way to remit funds to RMB accounts in Hong Kong, one free of foreign exchange controls."
City by City Progress
Arup sees the GBA as a work in progress, city by city. Kang said: "My observation is that the GBA will attract increasing numbers of higher tech industries from overseas rather than in the 'built environment' space, including areas like insurance, and very often in consumer sectors. That said, Hong Kong developers will have more opportunities in Shenzhen, Guangzhou and Macao due to those cities' levels of growth."
The Qianhai area in Shenzhen has attracted major Hong Kong developers, such as New World Development, Kerry Properties and Wharf Holdings, most of which are Arup clients. Besides the major conurbations of Shenzhen and Guangzhou, cities such as Zhuhai and Foshan are on the cusp of major infrastructure and building development.
Chow said: "Much depends on the growing sophistication and resources available in individual cities as to whether they can afford to take on international consultants, and that itself depends on the value of upcoming projects." Kang cautioned that industrial technology upgrade has been held up due to trade tensions between China and the US, while SOE building projects had been in the forefront, largely favouring mainland players.
Chow said: "Overall, the GBA is one of the world's biggest markets for urbanisation, with long standing plans to provide transport needs for an additional two million people in 10 years. That's one or two new towns every two and a half years, so the pattern of infrastructure is great for our business.
"The advent of public private partnerships (PPPs) is also helping to propel opportunities, particularly with the presence of large conglomerates like China Evergrande Group and major technology companies such as Tencent Holdings."
Engineering
Building & Construction
Hong Kong
United Kingdom
Hong Kong
Mainland China
Western Europe