https://origin.hkmb.hktdc.com/en/1X0AJ0W4
Leveraging the "One Country, Two Systems" Advantage to Drive Greater Bay Area Development
Joint research series on Guangdong-Hong Kong co-operation in capturing Greater Bay Area opportunities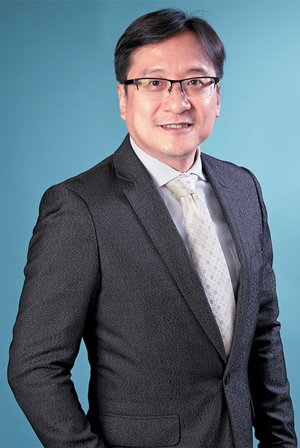 Under the Outline Development Plan for the Guangdong-Hong Kong-Macao Greater Bay Area, the Greater Bay Area (GBA) is expected to use the advantages of Hong Kong and Macao as free and open economies, and of Guangdong as the pioneer of reform and "opening up", to encourage deepening reform and further 'opening up', in accordance with the principles of innovation-driven, co-ordinated regional development and co-operation and "one country, two systems". Hong Kong has long been an important window for China's economic co-operation with foreign countries, as well as the preferred service platform for mainland companies 'going out'.
Having an independent judiciary is one of Hong Kong's most important advantages. Speaking recently to HKTDC Research, CM Chan, Vice President of the Law Society of Hong Kong and Chairman of its Greater China Legal Affairs Committee, said that as Hong Kong is the only city in China practising common law under the "one country, two systems" structure, it can help mainland businesses deal with foreign counterparts in common-law countries and territories and adapt to international business practices [1]. It can give mainland companies a leg up when they attempt to deploy transformation and upgrading strategies in specific areas of international business.
Explaining what it is about Hong Kong's judicial system that makes it so useful to mainland businesses, Chan said: "Hong Kong has an independent Court of Final Appeal, with judicial organs at all levels conducting trials according to common law principles. This system is unique in that in addition to local legislation and cases, the courts can make reference to relevant cases in other common law jurisdictions when passing judgment. The reverse is also true. The judgments passed by the courts of Hong Kong basically share similar legal principles and values with common law jurisdictions such as the UK and the US, and even regions with similar legal systems. Hong Kong lawyers are well versed in common law and relevant cases. Many of them are also familiar with mainland and international business cultures and habits. With their extensive international connections, they can offer effective and suitable legal advice to local and mainland companies and help them connect with overseas markets and tap business opportunities when they are 'going out'."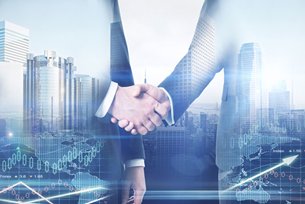 Chan claimed Hong Kong's sound legal system and its ability to provide a one-stop service have played a positive role in helping companies. Citing Hong Kong's role as a financial centre, he said: "Hong Kong has always been a major fund-raising destination for international and mainland companies. The Hong Kong Exchanges, for instance, serve as a leading service platform for initial public offerings as well as different investment and financing tools. As well as providing traditional bank loans, Hong Kong also facilitates a range of financing channels for private equity, venture capital and other funds. Hong Kong is also the world's largest offshore RMB exchange and clearing centre. These financial and commercial activities require the support of efficient legal services to provide professional legal advice on projects and make proper arrangements for different types of deals.
"Many 'going out' companies in the GBA are stepping up their efforts to develop overseas markets. They are also gradually moving towards more complex, hi-tech and high value-added areas in their business, such as engaging in more business and technological co-operation with foreign partners and going abroad for direct investment, mergers and acquisitions. These activities require the support of cross-border services that meet international standards to conduct due diligence services and risk assessments, and draft suitable legal documents for business deals. These companies must always be ready to respond to possible disputes with foreign counterparts over business, technology and intellectual property. When necessary, they have to resort to arbitration and mediation services acceptable to both sides to solve problems, helping mainland and overseas companies work out win-win solutions."
Some mainland companies maintain that because mainland legal practitioners do not use the same billing method as their Hong Kong counterparts and lack a good understanding of foreign-related legal matters, it is difficult to gauge the cost-effectiveness of using Hong Kong services. In Chan's opinion, as well as using legal services that meet international standards to deal with litigation or disputes involving foreign parties, 'going-out' enterprises also need them to assure compliance in their overseas investment projects and trading activities and to help them take suitable precautionary measures to control or reduce business risks. This might include mainland companies setting up suitable corporate structures in Hong Kong and using subsidiaries to keep their overseas projects separate from their main business. This not only makes it easier to control the risks of individual operations but also gives companies greater flexibility when working with overseas partners or selling the projects at a suitable time. These services help companies ensure their long-term development remains steady.
Hong Kong is fully capable of providing professional legal services of international standard to mainland companies. Figures from the Law Society of Hong Kong show that there are about 10,000 solicitors holding a practising certificate and close to 1,000 local law firms in Hong Kong. Many are familiar with mainland and overseas laws and business cultures and have extensive networks of international legal partners, enabling them to provide cross-border legal services to local and mainland companies. Furthermore, there are 88 foreign law firms registered in Hong Kong which cover 96 jurisdictions outside Hong Kong, including countries and regions such as the US, France, Canada, England and Wales, Germany and Italy, as well as mainland China. More than 1,600 registered foreign lawyers work in Hong Kong. The number and wide diversity of legal practitioners in Hong Kong allows them to offer effective assistance to mainland companies engaging in 'going out' and provide appropriate legal advice and services to them in their international business.
Statistics on Hong Kong Solicitors
Members of the Law Society of Hong Kong holding a practising certificate
10,164
Of which: Number of solicitors practising in private law firms
7,491
Number of solicitors not engaged in private practice
2,673
Hong Kong law firms
926
Hong Kong law firms with representative offices on the mainland
72
Hong Kong law firms registered with the Ministry of Justice of China as representative office of foreign law firms
36
Joint operation of local and foreign law firms in Hong Kong
16
Joint operation of mainland and Hong Kong law firms in Hong Kong
24
Foreign law firms registered in Hong Kong
(including 29 law firms established by mainland law firms in Hong Kong)
88
Number of registered foreign solicitors working in foreign and Hong Kong law firms
1,645
Note: Figures as at end-September 2019
Source: The Law Society of Hong Kong
Note: For other research conducted jointly by HKTDC Research and the Department of Commerce of Guangdong Province, please refer to other articles in the "joint research series on Guangdong-Hong Kong co-operation in capturing Greater Bay Area opportunities".
---
[1] HKTDC Research and the Department of Commerce of Guangdong Province interviewed CM Chan in Hong Kong in the third quarter of 2019.
Hong Kong
Hong Kong
Mainland China