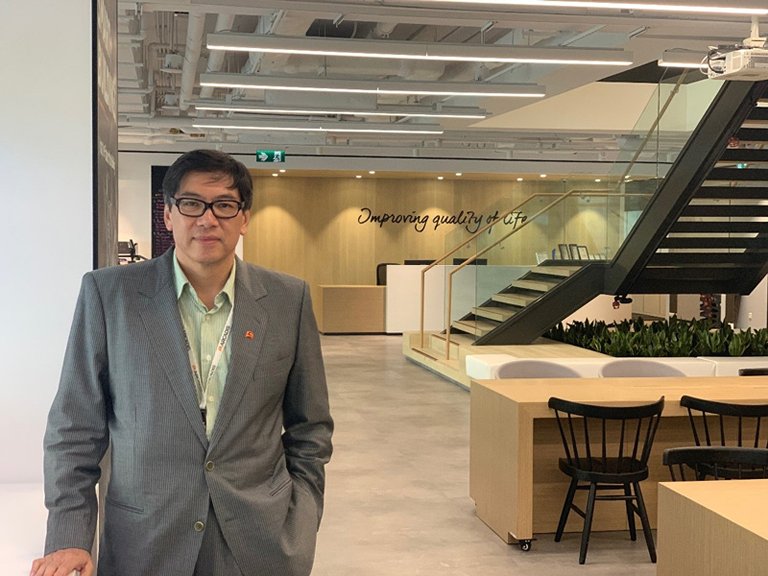 https://origin.hkmb.hktdc.com/en/1X0AJBX6
The Greater Bay Area: Building a Smarter Future
For a firm founded in 1888, Arcadis had a relatively low profile in Hong Kong before it acquired established firm E.C. Harris, Langdon and Seah, and Hyder Consulting with ACLA, all between 2011 and 2014. It later added US-based architectural firm Callison into RTKL to form a stronger architectural practice. The net result was to make the Arcadis group a major player across architecture, design, engineering and management consulting in Hong Kong. From there, the firm won business in mainland China, including in the Greater Bay Area (GBA) in Guangdong Province.
With the firm now celebrating its 70th anniversary, Arcadis counts the iconic Hong Kong International Airport and Hong Kong-Zhuhai-Macao Bridge Border Facilities, all of the city's cross-harbour tunnels – whether for road or rail – among its major consultancy projects. More recently, it has consulted on Phase One of the Hong Kong Convention and Exhibition Centre, the Tamar Government Headquarters, Kai Tak Cruise Terminal and M+ Museum at the West Kowloon Cultural District.
"With CallisonRTKL and ACLA operating under their separate corporate brands, Arcadis provides design, engineering, project management and business advisory services, including facilitating research for key clients like Construction Industry Council (CIC), and the MTR Corporation, among others," said Francis Au, Arcadis' Head of Hong Kong and Macao.
Collaboration and Technology to Spur Growth
The corporate development described underlines Hong Kong's significance as the group focuses on the GBA as a development region for its mainland China practice. "For example, Hong Kong is the largest centre for our business advisory service in southern China and from here we collaborate with our offices across the country," adds Au.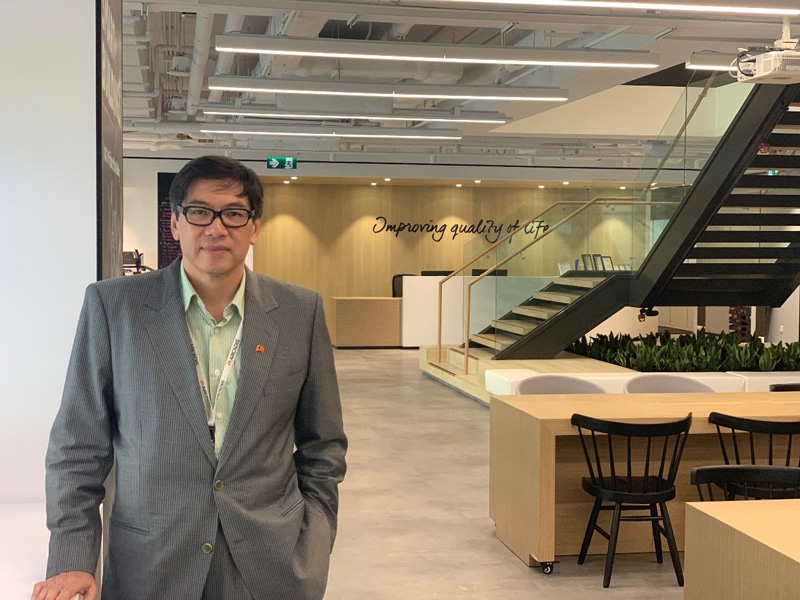 Design is another area where Arcadis works across different offices. The design process begins in Hong Kong, but designs are carried through to the manufacturing stage over the border in Shenzhen, before the completed pre-fabricated units are returned to Hong Kong for local construction as necessary.
This approach is evolving as the industry adopts new technology across its data analysis, project development and delivery functions, says Au. For example, the company uses Building Information Modelling (BIM), a process and common data platform of generating data over the life cycle of a building or asset to aid project management and collaboration. Another promising way forward for innovation is Modular Integrated Construction (MiC) which involves factory assembly followed by on-site installation, adding efficiency to the construction process.
These two building-related innovations were adopted by Hong Kong in 2016 and 2018, respectively. The city has established a BIM training centre and a HK$1 billion innovation and technology fund was set up in the Hong Kong SAR's 2018-19 budget partly to support MiC. Such investment is seen as worthwhile given that the construction industry will account for 5% of Hong Kong's GDP over the next five years, according to government estimates.
Need for Co-operation
According to Au, so far there has not been enough synchronisation of these types of initiatives. He believes Hong Kong could upgrade its BIM capabilities by integrating more mainland-trained expertise, enabling it to design better for Shenzhen, for example. He adds that more MiC units need to be established in mainland GBA cities to help meet clients' requirements on size, speed of development, efficiency and sustainability.
"This is not just under BIM," he says. "Developers and consultants need to capture big data and convert that into dollars, so they need this at their fingertips. 'Smart construction' can only be successful if we can link the whole process from design to manufacturing to the construction site."
With Hong Kong looking to reduce construction costs, given the city's high labour bills and ageing labour force, MiC should be attractive. Meanwhile, there are likely to be opportunities for Hong Kong developers to adopt BIM, with GBA project owners willing to pay a premium for improved quality.
Au believes the construction sector in Hong Kong can consolidate its reputation for reliability, with the GBA acting as an incubator for all the new technologies concerned. While Hong Kong and Shenzhen are mature markets in this respect, Guangzhou is still catching up, while Zhuhai shows room for improvement. Arcadis has established a presence in Macao and Hengqin, Zhuhai to position itself to expand operations in the relatively underdeveloped western areas of the GBA.
Growth in Shenzhen and Guangzhou
Shenzhen and Guangzhou are viewed as the most dynamic cities in mainland China for growth. "In Shenzhen, there is expected to be a net inflow of about 500,000 people per year and Guangzhou expects some 450,000 per year, including attracting people from other mainland cities," says Au. "So, the requirement for urban planning and facilities for goods and services trades in the next 10 to 20 years is going to be very large, attracting finance and capital in collaboration with Hong Kong firms and institutions."
One major issue for Arcadis in terms of cross-border business flows between Hong Kong and mainland GBA cities is tax particularly in the context of bringing in more international investors. The current personal income tax rate of 45% on the mainland diverges significantly from the 15% standard rate in Hong Kong.
"If a policy of tax holidays [on the mainland] and tax equalisation could be introduced that would be good," says Au. "Currently, colleagues on the mainland are paying over 40% tax and I hope that will change."
Closing the differential could be particularly relevant in special development zones such as Qianhai in Shenzhen and Hengqin in Zhuhai, and could represent an even bigger step towards integration than the Closer Economic Partnership Arrangement (CEPA) initiatives between Hong Kong and the mainland in recent years.
Arcadis sees many opportunities to provide expertise relevant to the GBA's evolution. These range from commercial and residential building developments, including projects involving Hong Kong blue-chip developers, through to exhibition centres, advanced manufacturing plants and education facilities.
'Smart' Education
With the Hong Kong government encouraging post-secondary institutions in the city provide training to support GBA projects, there is a huge opportunity to bolster 'smart business' education. The objective is to help put the GBA on the map as an international education base, and to open up collaborative cross-border opportunities for students in Hong Kong and Guangdong.
Following the establishment of the Beijing Normal University-Hong Kong Baptist University United College in Zhuhai, in 2005, and The Chinese University of Hong Kong (Shenzhen), in 2014, the Hong Kong University of Science and Technology plans to open a new campus in Nansha, Guangzhou, in 2022, and the University of Hong Kong plans to set up a new medical school in Shenzhen, in addition to its hospital there. Arcadis views these as significant projects alongside other efforts to boost higher education in the GBA.
Hong Kong
Hong Kong
Mainland China