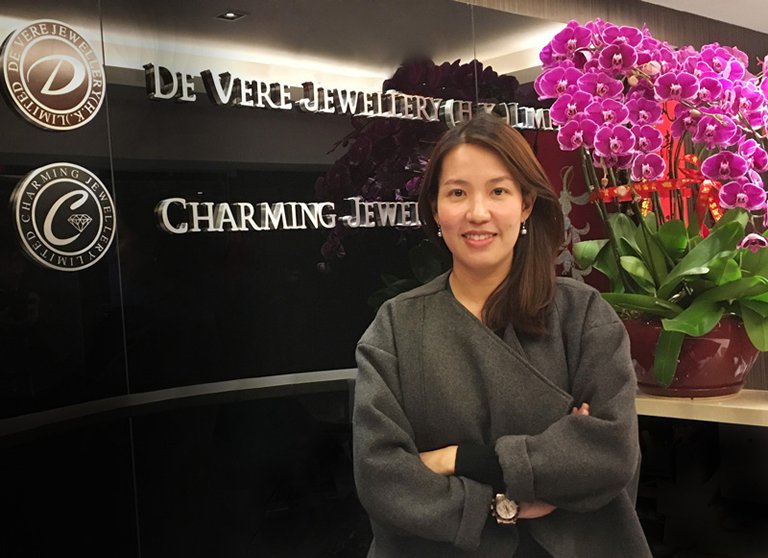 https://origin.hkmb.hktdc.com/en/1X0AJEO6
The Greater Bay Area: Choc-Full of Opportunities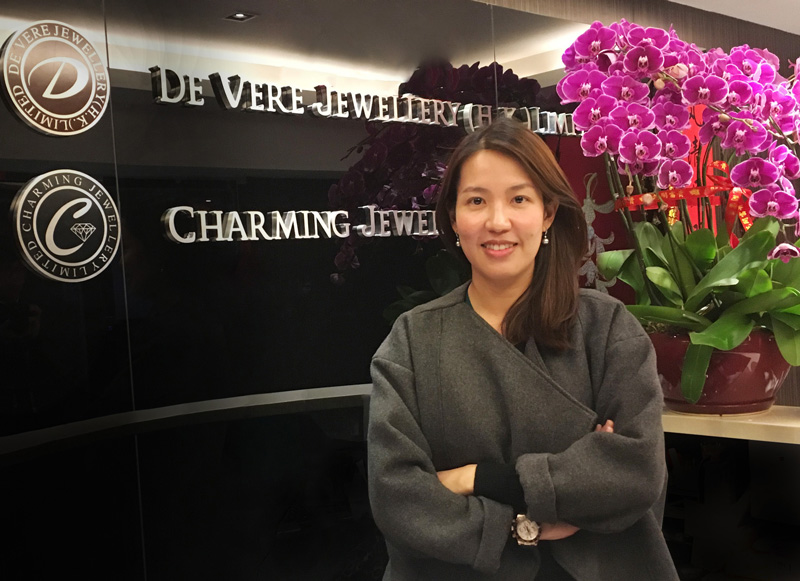 Hong Kong entrepreneur, Diana Wong first come across the historic Italian chocolate brand Venchi on a business trip to Italy in 2005. She was there to represent her family's jewellery business at an exhibition. Recalling her immediate reaction to the luxury confectioner, Wong said: "I fell in love with it and decided to talk to the owner and see if I could become a distributor or a franchisee for it in Hong Kong. It took me more than two years to negotiate with them because I was new to the industry. In 2007, he finally said we will give it a try."
Fourteen years later, Wong – who still operates her jewellery business alongside Venchi – has made the 140-year-old Italian brand an integral part of Hong Kong's confectionary market. She now hopes to repeat her Hong Kong success across the Greater Bay Area (GBA), beginning in Guangzhou.
She admits, though, it took much patience to reach this stage, saying: "At first, I started as a wholesaler because I was not very confident about starting a retail business right from the beginning. Hong Kong is a very competitive market where there are many established chocolate brands and rental is very high. I needed to get a better understanding of the market first."
She began by selling to corporates and hotels, and pursued this strategy for four years before taking the plunge and moving into the retail market. In 2011 the business opened its first shop in Harbour City.
Explaining why she chose there, Wong said: "We thought Harbour City was a good location because it caters for tourists, locals and corporates. We started with a very small shop - less than 200 sq.ft – although it did have a very, wide shop front of more than 10 ft."
Back in Italy, it didn't take them long to discover how passionate Wong was about the business. They offered to start a joint venture with her, which led to the formation of Venchi Hong Kong Limited with a 50-50 share split. Wong managed the company in Hong Kong, and had distribution rights covering Hong Kong and Macau, where Venchi has one shop in the Venetian casino complex.
From those small beginnings, Venchi Hong Kong began opening shops across Hong Kong. Between 2013 and 2016, it opened them at a rate of one a year, but started to expand even faster at a rate of three a year in 2017 and 2018. All their chocolates are manufactured in Italy and shipped to Hong Kong.
Moving into the GBA
It was at this point that the opportunity arose to grow the business into the GBA by opening a new shop in Guangzhou. The company had originally approached the shopping mall Cityplaza, in Taikoo, about opening there, but Cityplaza's owners Swire told them that there was no vacancy.
Explaining how that setback had eventually proved fortuitous, Wong said: "They asked us if we would like to explore the possibility of opening in their shopping mall in Guangzhou instead, which I agreed to. I discovered that the mall there was very much to our liking and it presented a big opportunity."
One of Guangzhou's advantages is that its shopping malls and shops tend to be much bigger. Outlining the benefits of this, Wong said: "While our Hong Kong outlets are typically only 200-700 sq ft, we have a 1,000 sq ft shop in Guangzhou, complete with high ceilings and places where customers can sit down. It's very spacious and feels like a flagship shop.
"As the city has a huge population, representing a vast untapped market, we also see considerable room for development and future expansion."
Impressed by the performance of Venchi's initial Guangzhou outlet, Swire changed tack and offered the upmarket confectionery retailer a prime site in its Cityplaza. With that outlet too now thriving, Wong has high hopes of repeating that success across the wider region, saying: "For us, Hong Kong and the rest of the GBA are all interconnected."
Potential of the GBA
At present, Venchi has 10 shops in Hong Kong and is planning to open two or three more. The company believes that is the limit to possible expansion within the SAR. However, the experience and reputation Venchi has gained during its steady and continued period of growth in the city it calls home has been and will continue to be crucial as it moves to expand into the GBA.
The GBA aims to link nine major provincial cities in Guangdong province with the Hong Kong and Macau Special Administrative Regions (SARs) to create an economic zone which will form a key component in the next phase of China's economic development. Altogether, it is a market with a combined GDP of US$1.6 trillion.
Wong points out that this is exactly why Venchi is targeting the GBA, saying: "The GBA is huge. It has a population of 70 million people and its GDP is much higher than that of Hong Kong, with the city only having a population of 7.5 million. We believe there is no limit to our potential growth within the GBA. Whenever an opportunity emerges in the GBA, we will tap into it.
"When we started out in Hong Kong, our approach to expansion was very cautious. This has seen as able to sustain our growth here. The situation in China is very different though, because rental costs are significantly lower, staffing costs are less expensive, and so it offers significant opportunities for us."
Culture and Taste Similarities
Wong believes that her experience setting up Venchi in Hong Kong should make it easier to succeed across the southern China region, as customer preferences are similar. But she insisted that Venchi's approach to expansion in the GBA will remain steady and manageable, saying: "The GBA is similar to Hong Kong in terms of culture and taste, so this makes it easier for me to enter that market. But when we first started the joint venture, the headquarters in Italy approached me and asked whether I would be happy to take the whole of China under my responsibility as a partner, I said 'I am only ready to be a partner over an area which is reachable within two hours using non-air transportation'.
"In 2015, I said I would be very happy to be responsible for the GBA because I understand the culture of that area and can fit the Venchi business into the schedule I have while also running my jewellery business.
"At present, we are focusing our attention on Shenzhen and Guangzhou because they have a combined population of between 12 and 13 million and have similarities in culture and taste with Hong Kong. But we are keeping a close eye on the smaller cities and are ready to enter there once there is enough demand to be successful."
She added that – having established good relationships with Hong Kong mall operators and landlords over the years, many of whom are now firmly established with properties across the GBA area – as soon as the right opportunities come up, Venchi will be well placed to take advantage of them.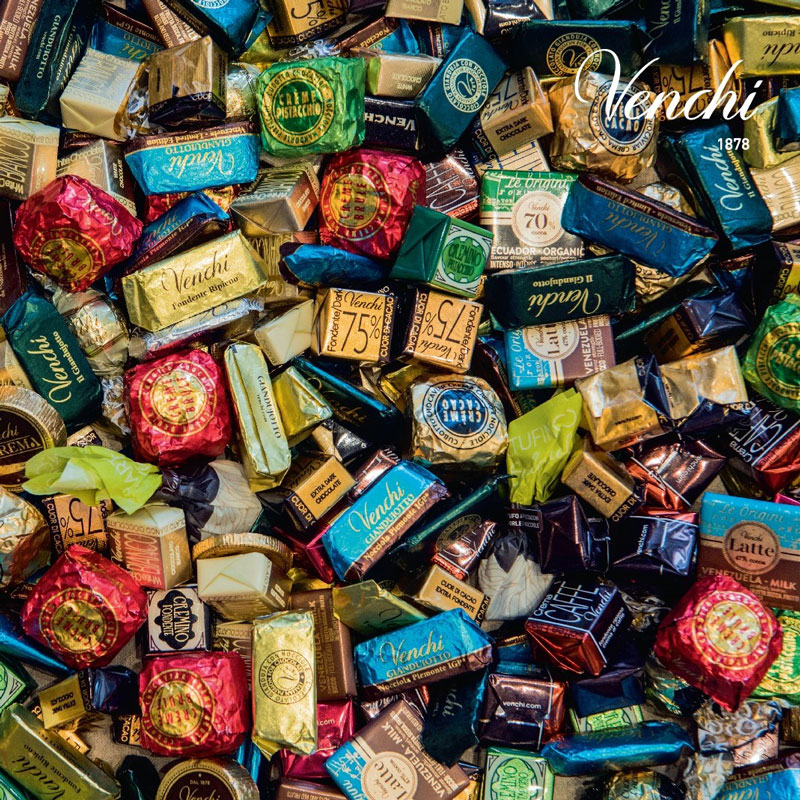 Target Market and Healthy Chocolate
One of the core principles of Venchi's chocolate-making is that they use only natural products. The chocolates and the company's Hong Kong trademark gelatos contain no chemicals or artificial flavourings. Wong explained that this is important for Venchi's target market, both in Hong Kong and across the wider GBA, of people who love the good things in life but also care about their health.
Recalling an interesting conversation with a customer in Venchi's Guangzhou shop who was buying an unusually large amount of chocolate, she said: "He was buying two kilos of our 100% dark chocolate and I was very curious. I thought perhaps he was going to resell it, but then I realised the pricing would simply not be favourable for that. He was around 50 years old and I asked him 'why are you buying so much chocolate? Are you going to give it away as gifts?' Then he told me he was going to consume it all himself because dark chocolate is very good for your health, particularly for the arteries and the heart.
"So instead of taking medicine, he was going to eat our chocolate! This was very interesting because in Hong Kong people tend to buy it as a gift or for pure enjoyment. However, in the mainland people also tend to factor in the medicinal properties of products."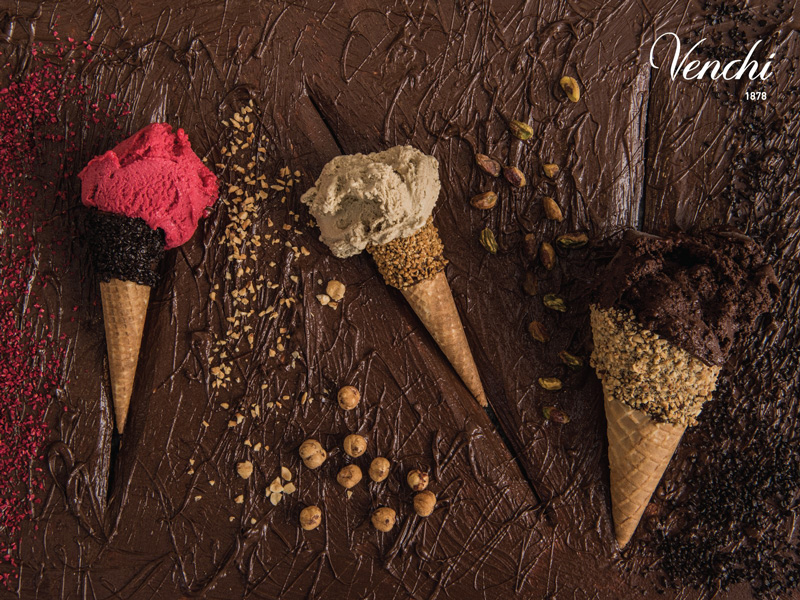 Wong is hoping that the combination of her experience of selling products with style and passion in Hong Kong, coupled with Venchi's use of natural ingredients, can take the company to new levels of success across the GBA.
Italy
Hong Kong
Mainland China
Western Europe