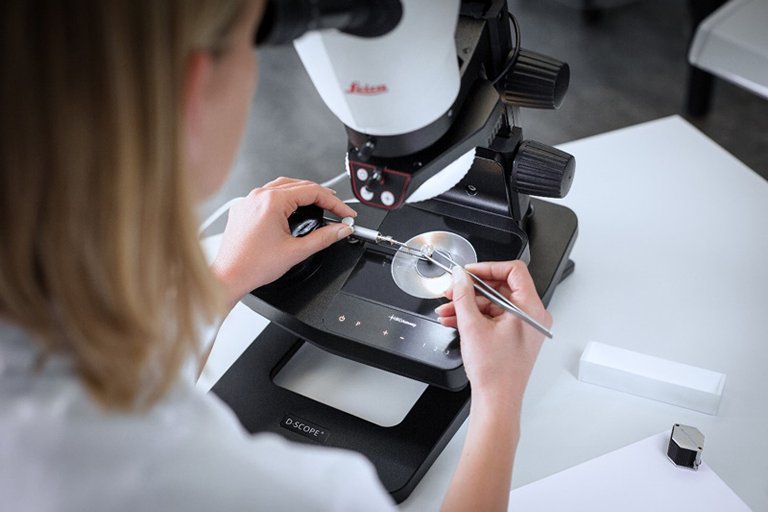 https://origin.hkmb.hktdc.com/en/1X0AJH3I
The Greater Bay Area: Diamonds in the Delta
Hong Kong gem grader moves to polish its business prospects in the GBA
As a jewel in the crown of international trade events, Hong Kong's jewellery and gem fairs would not be the success they invariably are without the involvement of experts whose business is the crucial and complex job of grading and valuing diamonds.
While the embryonic Greater Bay Area (GBA) plan unfolds, following the unveiling of the Central Government's outline plan earlier this year, one of the world's foremost diamond grading companies, HRD Antwerp, is looking to expand its operations in Hong Kong in order to capitalise on the opportunities an integrated GBA will offer.
The GBA initiative aims to closely link nine provincial cities in Guangdong province with the Hong Kong and Macao Special Administrative Regions (SARs) to create an economic zone which will form a key component in the next phase of China's economic development. The area covered by the initiative has a combined GDP of US$1.6 trillion.
Gilt-edged Chance
HRD Antwerp's Commercial Director for Greater China, Gordon Lee, believes that the vision of an integrated GBA has handed Hong Kong a sparkling opportunity to further cement its position as a global diamond trading centre.
However, the business of buying and selling 'a girl's best friend' revolves around the Belgian city synonymous with the diamond trade – Antwerp.
Around 70% of the world's trade in rough diamonds goes through Belgian city. From there the bulk of rough diamonds on the global market will go to India for polishing. A smaller quantity of more high value gems remains in Belgium for cutting and polishing.
A significant amount of the same work also takes place in Israel, and, more recently, China has begun to emerge as a diamond cutting and polishing hub.
But when it comes to the business of selling diamonds, although there are major exhibitions in Japan, Malaysia and Thailand, Hong Kong stands out as one of the most important global centres in the business.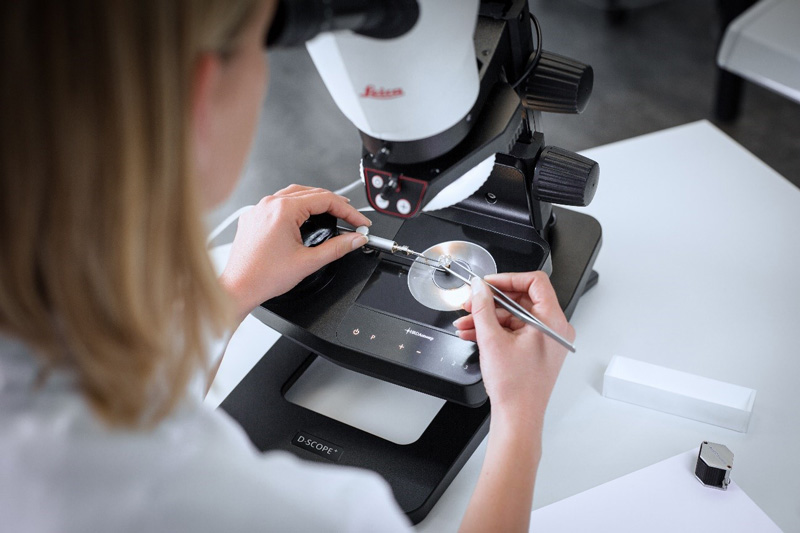 "Hong Kong's role as an aspirational lifestyle trendsetter in the eyes of Asia's middle-class has not just made its a ready setting for international jewellers to exploit regional opportunities," Gordon Lee explains, "but it is also a cosmopolitan city, rightly renowned for its fusion of Eastern and Western culture, as well as its cutting-edge range of lifestyle products and services."
This has implications for the future development of the global jewellery trade.
"For example, Hong Kong can play a pivotal role – both in terms of marketing and testing and certification – in the promotion of lab-grown diamonds, which, thanks to growing mainstream acceptance, are fuelling widespread change across the industry, with many more jewellery brands offering them as an ethical and sustainable alternative. We believe the demand for lab-grown diamond jewellery, especially from the millennials and Gen-Zers, is likely to go viral and bring fame to this new, fashionable trend in the mainland China and Asian jewellery markets."
Ease of Movement
"Hong Kong is a hub for tax-free easy trading and that is why it is a major hub. It is also why the city can sustain very, very large gem and jewellery fairs every year in March, June and September," he says.
"Not only do the diamond traders and company executives flock to Hong Kong at these times, the diamonds themselves are brought in because of the city's reputation as a free trading hub through which gems can move easily without tax or duties."
"China is definitely a big market, but it also has its own regulations and tax regime. What we are therefore looking forward to is a GBA which offers us the opportunity to further enhance the name and reputation of HRD Antwerp by making partnerships in China, or in fact, going into the mainland China market direct," says Lee.
Another avenue which the Belgian diamond grading laboratory is looking at is predicated on a recent expansion of their Hong Kong operation based in Hung Hom in order to offer their services to diamond traders and retailers from around the world – and a growing number of such traders and retailers from not only the GBA, but also the wider China region.
"We have recently taken over a much bigger office space which has allowed us to set up a mobile diamond grading laboratory equipped with the state-of-the-art technology required to offer the best possible service," Lee adds.
Round-the-clock
At present HRD Antwerp offers a 24-hour, round-the-clock diamond grading service to customers during Hong Kong's jewellery and gem shows.
For the duration of this period, HRD Antwerp (Hong Kong) fly a team of specialist diamond graders in from Belgium to carry out the work and ensure the provision of a top-tier service. Outside the jewellery fair season, gems brought to their Hung Hom headquarters by traders or retailers are sent to either Belgium or India for grading.
"Obviously we have extensive operations in Antwerp, but a similar capability exists in the Indian economic capital, Mumbai," says Lee.
"While this may seem, at first glance, like a cumbersome way of doing things, it isn't. Again, Hong Kong's strength as a free trading economy, unburdened by taxes or duty, allows us to move the diamonds safely, quickly and relatively cheaply to the places where the best grading facilities are available, and then back to Hong Kong," the businessman adds.
Education and Training
By combining their state-of-the-art technological advantage with an education and training partnership recently formed with The University of Hong Kong's School of Professional and Continuing Education (HKU SPACE), the company hopes to produce a cadre of local diamond graders equipped with the skills that, for now, can only be employed by flying in professionals from Antwerp.
To this end, the partnership has set up a Diamond Grading Certification Programme in which highly skilled HRD Antwerp trainers will school participants in the complex and critical theoretical and practical skills needed to become a first-class diamond grader.
"What we are offering is a course which both allows students to understand the theory of diamond grading and offers them the chance to learn the practical skills to put that theoretical knowledge into practice," says Lee.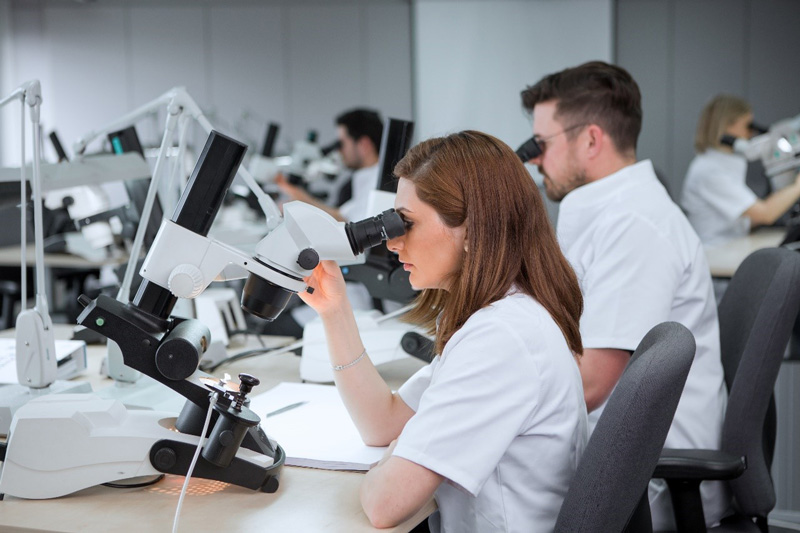 The company says that highly skilled HRD Antwerp trainers will guide students carefully through a course in what they describe as 'the fascinating world of diamonds' at the end of which participants who pass a final examination will be awarded the 'HRD Antwerp Certified Diamond Grader' certificate.
Lee also says that as well as expansion on the educational front, moves will be made to boost education at the retail end of the business, a process which is already underway at the company's office in India.
All this, Lee hopes, will help boost and expand the reputation HRD Antwerp already has around the globe and allow the company to make the most of what they believe will be a growing customer base across the GBA.
Jewellery
Quality Inspection and Testing
Belgium
Hong Kong
Mainland China
Western Europe