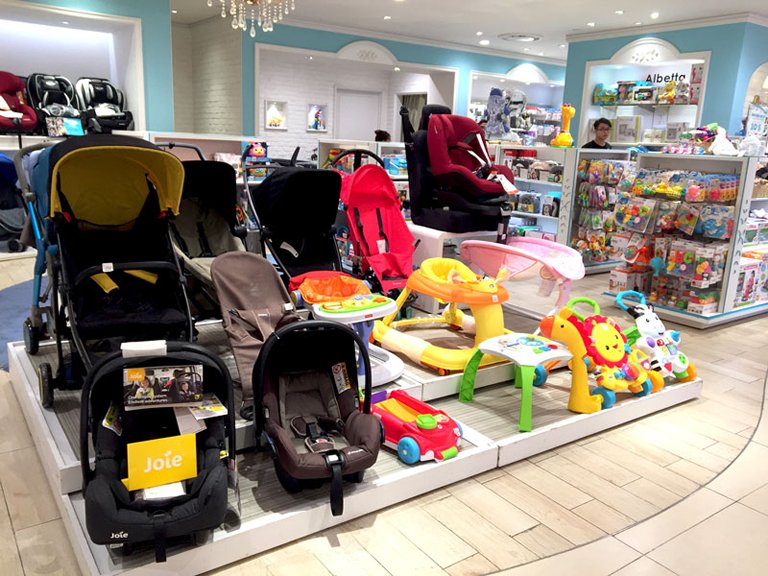 https://origin.hkmb.hktdc.com/en/1X0AJIOU
Vietnam's Baby and Maternity Market: Consumer Preferences and Marketing Strategies
Over 30% of households in Vietnam have kids under two years old. With rising incomes and improved education, parents are becoming more willing to pay a premium for high quality products that can serve their children well. In addition, the increasing number of working mothers has boosted the demand for convenience products such as baby wipes and diapers. Between 2014 and 2018, retail sales of baby and maternity products in Vietnam grew at an average annual rate of 15%. In view of the growing export potential in Vietnam, HKTDC has commissioned Euromonitor to conduct a study on the consumer market opportunities in six ASEAN countries. This article presents the study's key findings on the baby and maternity market in Vietnam.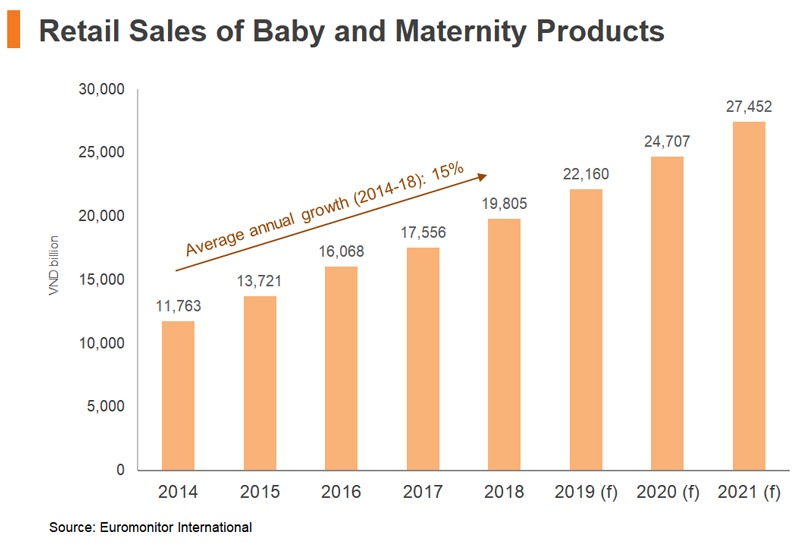 Product quality and product origin are the two most important factors in the Vietnamese baby product market. Parents wanting high quality products for their babies prefer international brands, particularly those from Japan, Europe, America and Australia. At present, these brands gain the highest market share, while consumer trust in domestic products is not high. Baby and infant care products from foreign brands such as Bübchen, Pureen and Pigeon are performing well in this market.
Baby Care Products from Therapeutic Brands
In the child and baby sector, Johnson's Baby, Chicco and Wesser are specialised brand manufacturers, producing shampoos, conditioners, and lotions for babies only. The market also has therapeutic brands that provide clinical cosmetics both for adults and for babies. Cetaphil, CeraVe and Eucerin are examples of these. They are considered top brands in Vietnam, strongly endorsed by doctors and local consumers for skin safety, as they do not cause any allergy or irritation for adults and work well for cleaning and acne treatment. Apart from therapeutic cosmetics, these brands also offer shampoos and conditioners for babies with similar benefits, offering cleaning without irritation. Industry sources indicate that though these therapeutic brands do not currently have significant market share, they are becoming trendy as parents start to look for therapeutic products for their babies as well.
Product Pricing Targets Urban Consumers
Vietnamese consumers in urban and rural regions display different purchasing behaviours. Urban people in key cities, such as Hanoi, Ho Chi Minh, Da Nang, pay more attention to product quality, while rural people are more price sensitive. This has made foreign brands popular in the cities, while domestic brands are more common in rural provinces. For Hong Kong suppliers of mid- to high-end baby products, the pricing strategy should target urban consumers looking for items of good quality but not too expensive. The price range of Huggies, Pampers, Pigeon and Chicco's baby care products, such as diapers, shampoos and lotions, are about VND150,000-200,000 (US$6.50-8.60), while strollers and gears are usually priced from VND700,000 (US$30) per unit.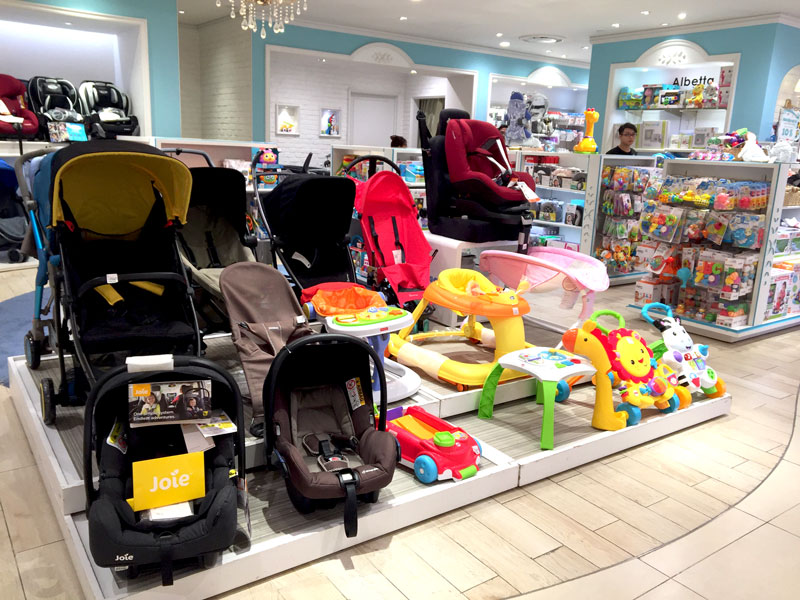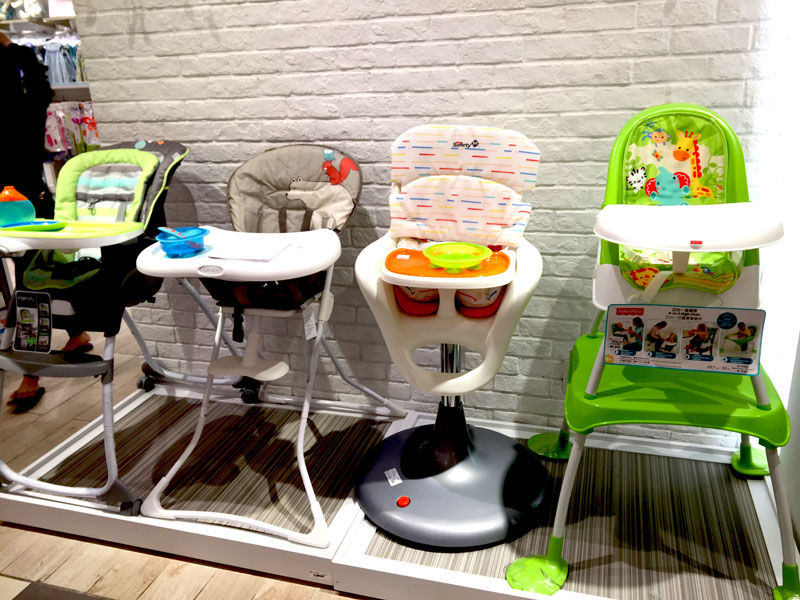 Marketing – Creating Awareness and Trust for Women in Early Pregnancy
In addition to traditional television advertising, creating awareness through online channels is an important marketing strategy. Vietnamese mothers are very cautious about the quality of baby products. They are eager to check online reviews and ratings on parenting forums and social media and share their user experiences. If a product can gain positive comments among the online parent community, it will become popular quickly, especially among the young parents.
Since mid-2018, some key players, namely Kimberly Clark, Johnson's Baby and Chicco have started to cooperate with hospitals and doctors to organise workshops for pregnant women. In these events, participants are educated about babies' health issues, and how to best prepare for their new babies, not only through being physically and spiritually strong, but also by choosing good products. In these workshops, participants are given product samples which are endorsed by doctors, resulting in high levels of trust among the women in early pregnancy. According to industry sources, those customers demonstrate high levels of brand loyalty.
Partnering with Local Retailers and Distributors
At present, mom and baby stores are the major distribution channel for baby products in cities. Millennial mothers have high expectations for convenience and product quality, and mom and baby stores with a wide range of baby products have become their chosen shopping destination. In Vietnam, Concung, Bibomart, Kidsplaza and Tuticare are the top mom and baby stores, with at least 50 outlets respectively. Cooperating with these key retailers is considered one of the most effective ways to increase brand awareness for new foreign players. These mom and baby stores have their own online order systems, but many of the local customers are not aware of that. Instead, they use online shopping platforms such as Tiki, Shopee and Lazada. Tiki is considered the preferred e-commerce platform, thanks to its lower prices and good reputation for authentic products.
Unlike fast-moving consumer products where new brands are easily accepted by local consumers, baby products, particularly for baby hygiene and skin care, tend to sell more on brand loyalty. Parents have higher switching costs for baby products as it may take time for babies to adopt to a different brand, so that investment from new foreign players might not be cost-effective initially. Hong Kong suppliers who are new to the Vietnamese market are advised to work with local distributors to leverage their networks and marketing knowledge.
Viet Nam
Southeast Asia