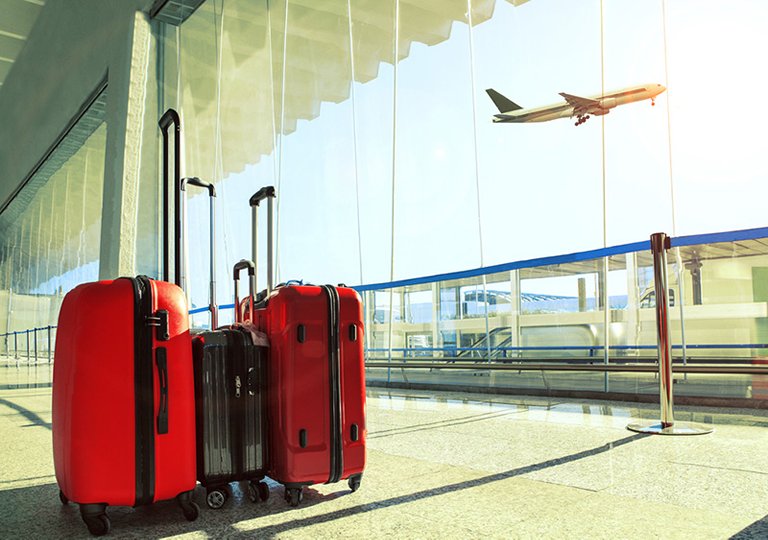 https://origin.hkmb.hktdc.com/en/1X0AJKTJ
Hong Kong Companies in the GBA (13): A Tourist-Centric Shopping Platform
Interview with David Zhang, Founder and CEO of Showcase (Hong Kong) Technology Co Ltd
When we travel, most of us are keen to sample produce from the place we're visiting. The trouble is that we don't often know where to go to do that. That's where a platform like SoveNear can be of assistance. Created by Showcase (Hong Kong) Technology Co Ltd, it's designed to help tourists find that local authenticity without the inconvenience of having to search for it themselves. David Zhang, founder and CEO of Showcase Technology, spoke to HKTDC Research about his experience in establishing the SoveNear platform for goods from tourist destinations around the world and running the company in the Guangdong-Hong Kong-Macao Greater Bay Area (GBA).
Sourcing Special Local Products
Zhang explained that SoveNear was set up to help tourists keen on buying special local products, saying: "When we travel, we want to experience local culture, try local cuisine and buy special local products. This is how we understand different cultures. But people visiting a city for business or pleasure may know nothing about its special products. Even if they do, they may not have the time to go shopping and can only buy some ordinary souvenirs at the airport.
"Our purpose in establishing SoveNear was to put special products from different countries and places on our online platform. When travellers reach their destination, they can search for and buy special local products online and we can send their purchases to their hotel free of charge to save them time and hassle."
SoveNear positions itself as a "platform for products of tourist destinations around the world". Zhang said that it aims to bring together the most representative products of each city, adding: "Products on this platform are not restricted to traditional souvenirs and may include representative brand-name products, designer products and works of art from different places. We hope that travellers can appreciate the characteristics of local culture through these local products."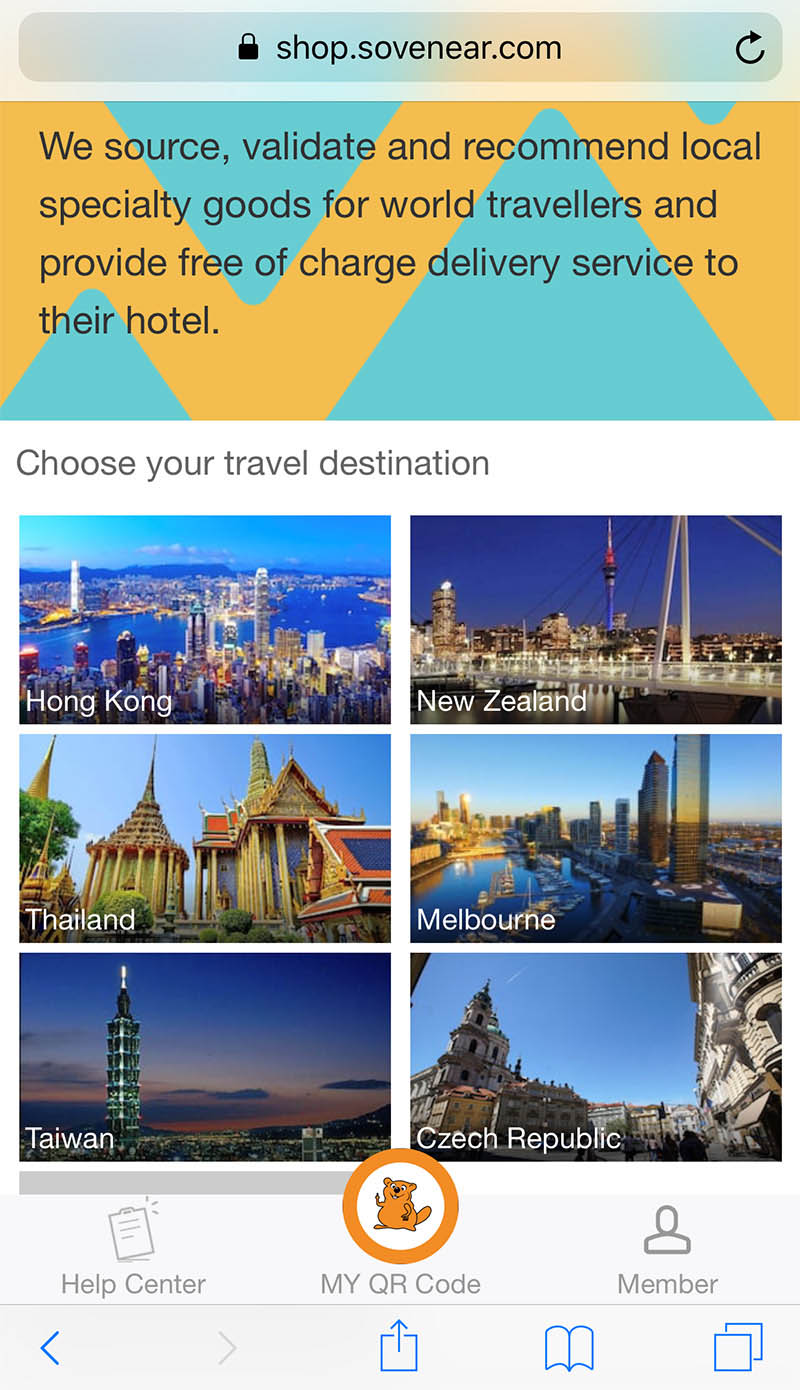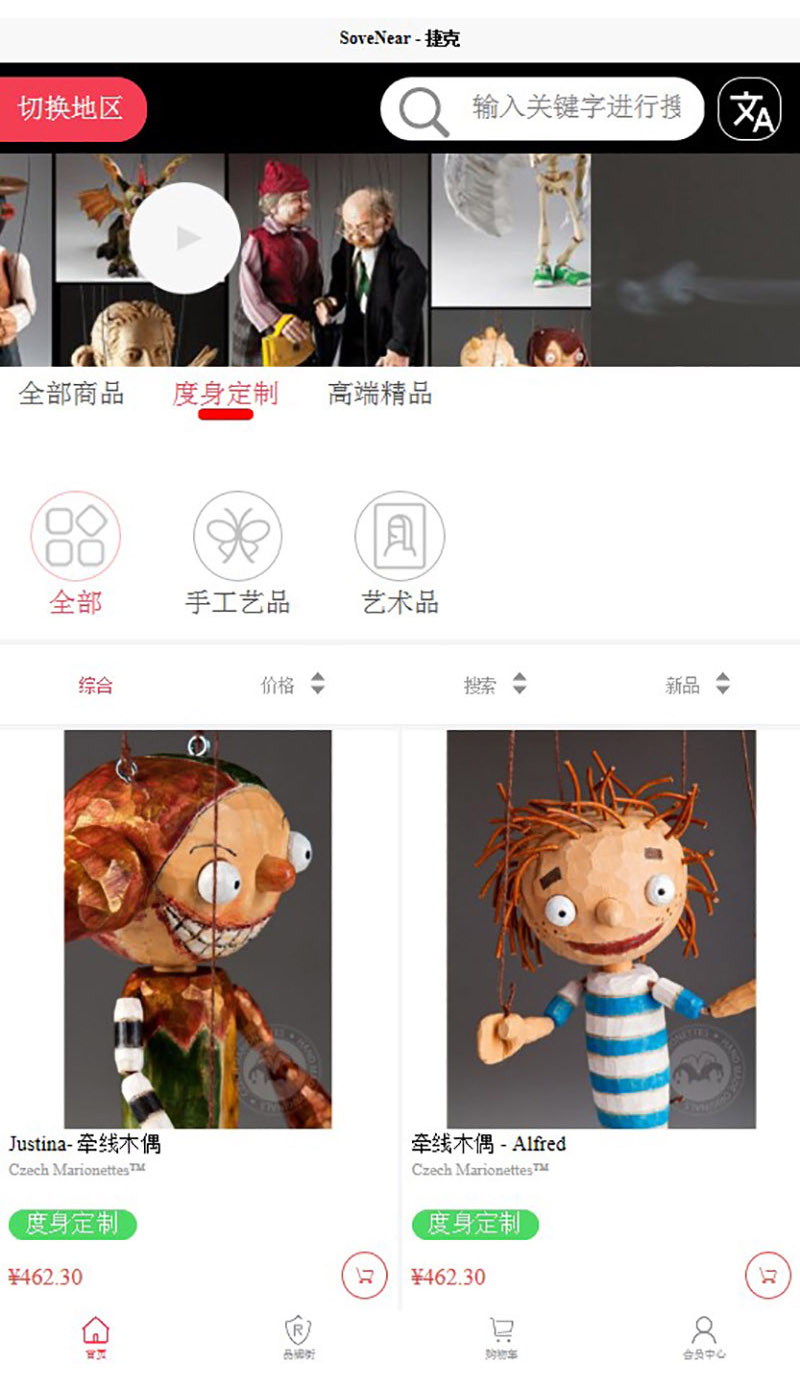 Launched in February 2019, the SoveNear platform has already attracted companies from a host of countries and territories, including Hong Kong, Taiwan, Macao, Thailand, Australia, New Zealand and the Czech Republic. Zhang said that SoveNear will continue to expand its services to more places, particularly in South-east Asia and countries along the Belt and Road routes, pointing out: "Most of the Belt and Road countries are developing countries with special commodities not many people know about. Our platform will help tourists visiting these destinations know about the local specialities. As well as boosting the local economy, this will also help promote cultural and economic exchanges between countries."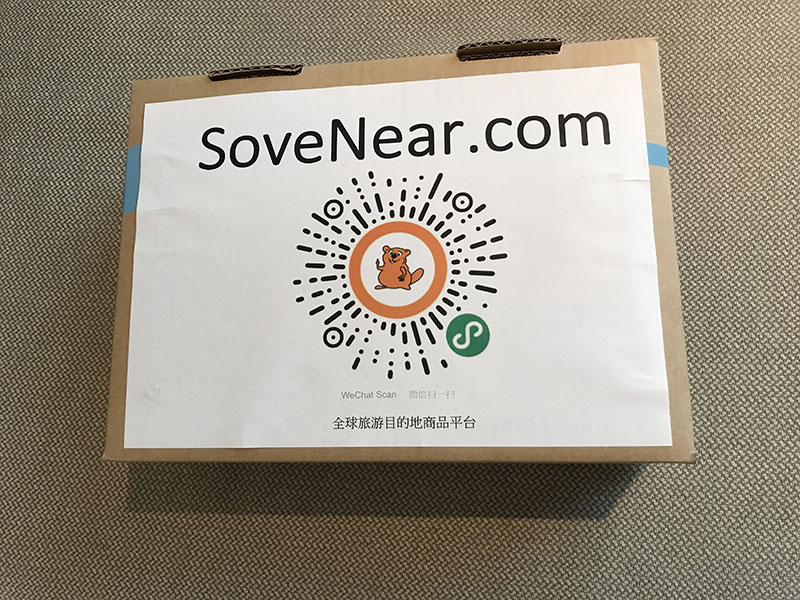 Moving to Shenzhen
Zhang established Showcase Technology in Hong Kong in 2018 to design, research and develop online platforms. The company later joined the Shenzhen start-up services pilot scheme organised by the Hong Kong United Youth Association (HKUYA) and set up Showcase (Shenzhen) Technology Co Ltd the following year. Outlining how the move came about, Zhang said: "The Shenzhen start-up services pilot scheme was a scheme to help young Hong Kong people tap GBA opportunities. The HKUYA set up three pilot areas for this scheme in the innovation and entrepreneurship bases in Shenzhen's Futian, Lohu and Nanshan districts for a period of six months, during which time one-stop support services and preferential measures were offered to start-up companies to lower their cost and help young people planning their future career in the GBA integrate into and align with the mainland market.
"The three innovation and entrepreneurship bases have different distinctive features. I chose Futian. Using the 'own fund + co-operative fund" model, the Futian base brought together more than 100 leading investment institutions and paired off participating companies with investors to help start-up companies overcome financing problems and provide them with funding support. Companies in different sectors moved into the innovation and entrepreneurship bases. There were also business matchmaking companies. The base would introduce these companies to us to promote co-operation."
Complementing Companies
Programmers in Showcase's Hong Kong and Shenzhen offices develop online platforms and WeChat Mini Programs. Zhang explained how the different platforms are aimed at different sets of customers, saying: "Mainland travellers make about 120 million outbound trips each year while the total made by global outbound tourists is roughly 2 billion. Both groups are our target customers. WeChat Mini Programs are mainly designed for mainland travellers, while the web version is mainly intended for overseas tourists. Mainland people prefer using WeChat Mini Program, but there are not that many people capable of developing these programmes in Hong Kong. That is why WeChat Mini Programs are developed in Shenzhen. Conversely, mainland programmers are not familiar with the sort of webpage designs preferred by overseas tourists or their software preferences. So our Hong Kong colleagues are responsible for developing systems for overseas tourists. This division of work is good for both sides."
Outlining a further distinction between the two parts of the company, Zhang continued: "Our Hong Kong company is mainly responsible for overseas development and establishing ties with businesses in overseas markets. Our Shenzhen company, meanwhile, is mainly responsible for turning mainland tourists into our target customers. With a population of 70 million, the GBA is a huge potential market, which is why we take it as our starting point for attracting customers and learning how to tap mainland tourist resources.
"Advertising campaigns on the SoveNear online platform mainly target overseas tourists and take place in overseas markets. The most effective publicity is to make overseas tourists aware of SoveNear's services in their own country. In our co-operation with businesses in overseas markets, the most effective approach is to focus our publicity at the sort of places visited by most tourists, like hotels, travel agencies and car rental companies."
Transport Network Boosts Tourism
The Hong Kong-Zhuhai-Macao Bridge and the Guangzhou-Shenzhen-Hong Kong High-Speed Rail have improved transport links in the GBA. Pointing out how they not only make business travel easier but also help promote the development of tourism in the area, Zhang said: "I live in Hong Kong but go to work in Shenzhen two to three days a week. It is very convenient to go to Futian from West Kowloon, taking only 17 minutes by high-speed rail. Over 20 million mainlanders visited Macao in 2018, while more than 50 million mainland visitors arrived in Hong Kong. The total number of mainland tourists visiting Hong Kong and Macao exceeded 70 million. Our hope is that all mainland tourists visiting Hong Kong and Macao get to know about SoveNear so that we can further expand our services."
In Zhang's opinion, each GBA city has a role to play in boosting the region's economic value. Arguing that co-operation can turn the GBA into an integrated whole and create synergy, with the pooling of talents being the most obvious advantage available, Zhang said: "Dongguan is a manufacturing base. Innovative technology can achieve large-scale production here. Shenzhen is a science and technology centre with large numbers of skilled scientific and technological personnel working in telecoms giants such as Huawei and Tencent. As a financial centre, Hong Kong can help companies raise funds. Diversification of industries in the GBA can reinforce the pooling of talents while stimulating the growth of emerging industries."
Tourism & Hospitality
Information Technology
Hong Kong
Macau
Hong Kong
Mainland China