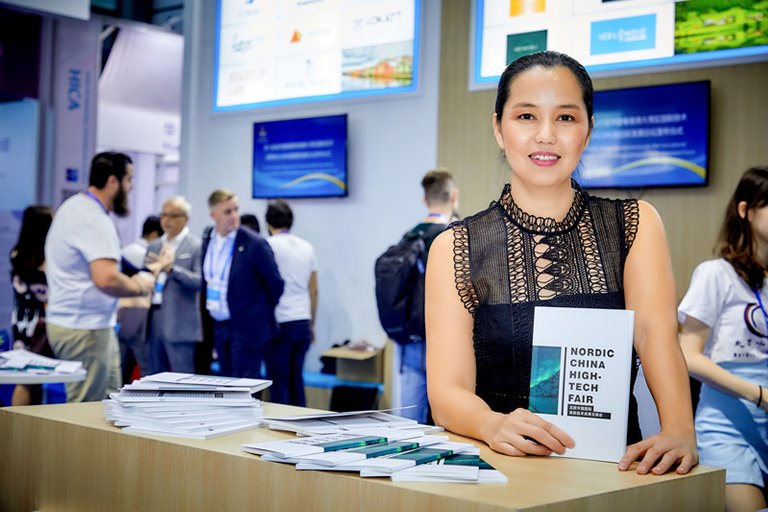 https://origin.hkmb.hktdc.com/en/1X0AJOOC
The Greater Bay Area: Scaling the Best of the Nordics
Nordic Innovation House is a unique collaborative venture, backed by the governments of the Nordic countries – Norway, Sweden, Finland, Denmark and Iceland – and designed to bring that region's innovation and business culture to the global market place. It aims to give Nordic companies, ranging from start-ups to large corporations, a head start in innovation hubs, including Hong Kong and the wider Greater Bay Area (GBA).
The Nordic Innovation House office in Hong Kong (NIHHK) was opened in November 2018. Its Community Director Binh Ho Johansson, who is of Swedish-Chinese origin, describes herself as a 'start-up expert' who revels in the application of new ideas and bridges the gap between East and West.
Explaining why the initiative seeks to help businesses make the transition to overseas markets, Johansson said: "Many Nordic start-ups and scale-ups ought to be thinking about internationalisation and globalisation at a very early stage when they innovate. They need to aspire to get their products, or their services or their R&D, out to bigger markets.
"The first Nordic Innovation Houses were opened in the USA – first in Silicon Valley in 2014, and then New York in 2017. Our 'houses' in Hong Kong and Singapore followed in 2018, with the aim of forming an Asian network. A fifth house is due to be opened in Tokyo in early 2020 to strengthen the Asian houses. It's all about providing information, inspiration and education."
The plan is to develop Nordic Innovation House into a strong Nordic community and network, initially to connect with the resources, finance and technology hubs in Hong Kong, as well as the innovative manufacturing powerhouse of nearby Shenzhen and the entertainment and tourism centre of Macao.
Corporate Support
Johansson is bullish about the opportunities on offer for Nordic companies in the SAR, saying: "Hong Kong provides a unique, secure platform for company initiatives, drawing on Nordic governments, tourism promotion organisations (TPOs), consulates and embassies. There is also massive support from the HKSAR Government, Invest Hong Kong, and the Hong Kong Trade Development Council, as well as support for start-ups from Hong Kong Cyberport and Hong Kong Science and Technology Parks."
Nordic Innovation House has already received visits from a large number of delegations, including ones from Business Finland and Business Sweden. It has also had interest from start-ups, scale-ups and larger corporations looking for a higher level of entrepreneurship and innovation and hoping to use Nordic Innovation House as a 'bridge' to the GBA.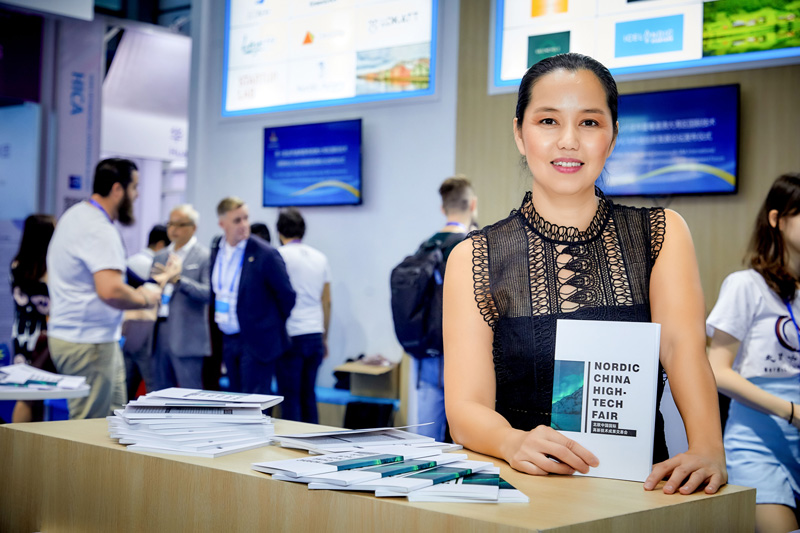 Sweden's home furnishings giant IKEA has already helped launch a 'living showroom' feature at Nordic Innovation House in PMQ, in central Hong Kong. It features a limited-edition designer rug collection by Nordic designers as part of a global promotion.
PMQ plays host to over 100 creative organisations, as part of a Hong Kong government scheme to encourage innovation. Johansson thinks its location helps provide access to individuals and companies sympathetic to the concept that innovation is about both technology and design. Pointing out that this makes it a good fit for many firms aiming to make an impact in the GBA, Johansson said: "PMQ has a non-corporate, ideas-driven atmosphere, so Nordic visitors feel very much at home."
The central aim of NIHHK is to develop a community involving cultural diversity, finance, medical, environmental and fashion technology, and proposals based on Nordic companies' specific needs in relation to the GBA. It has instituted programmes, networking opportunities and events – such as a Nordic Innovation Pavilion at China High-Tech Fair in Shenzhen – to encourage greater interaction between Nordic and mainland companies.
Environment and Health
Current Nordic Innovation House members include Humblebee of Sweden, which creates digital products and services for established brands like Volvo, Polestar and Stena Metall. Another, Finnish company Wimao, develops ecological bio-composite materials drawn from recycled plastic and wood fibres to replace glass fibre or even concrete products under its patented technology.
In the lighting sector, Sweden's BrainLit brings daylight indoors by reproducing natural light to help improve health and wellbeing, while Finland's My+Care aims to make healthcare more responsive with its pioneering technology to generate, interpret and monitor data of particular relevance to the elderly and other vulnerable groups. Other medical related companies from Sweden, Predicare and Aventure (the latter operating from Hong Kong Science Park), offer support systems for emergency medicine and research-based health foods.
Despite NIHHK's name, membership is not limited to Nordic-based companies. Hong Kong-founded Synap Technology, set up in 2018, is an IoT communication company devoted to enabling the smart grid, providing hardware and cloud applications. Viral Access, founded in Shenzhen by a Swedish entrepreneur, helps companies to communicate their brand stories via AI-driven apps in the highly competitive Key Opinion Leadership (KOL) branding marketing area.
NIHHK, which has a three-year funding programme, is increasing its efforts to include Shenzhen and Guangzhou, and in the near future will also look to connect with the other six cities in the Guangdong province. The idea is to use Hong Kong as a gateway to approach local business ecosystems, including major mainland online companies such as Tencent and Alibaba´s Jumpstarter and Hong Kong's start-up innovator WHub and Brinc.
Explaining NIHHK's strategy, Johansson said: "We intend to tap into value companies, including collaborations with accelerators and institutions such as the Hong Kong Polytechnic University. Through networking we can reach out to sectoral experts, such as in the food industry, which are sometimes hard to meet without contacts."
IP Challenges, New Ideas
Johansson pointed to some of the challenges faced when trying to encourage Nordic companies to take part in the GBA, in particular those regarding intellectual property protection and cyber resilience, saying: "Trust and working with the right people is where NIHHK can make a difference. We can create value based on the SAR's established internationally-focused business and financial system, arbitration capabilities and underlying rule of law.
"At the same time, Nordic countries need to fully understand the significance of the GBA, its economic pre-eminence in southern China, and its focus on developing mainland cities into fast-modernising, liveable communities. This is where many Nordic companies can play a successful and profitable role."
Johansson thinks the ongoing development of the GBA 'brand' could create a feedback effect, with GBA innovations such as those in facial recognition technology being adopted in Nordic countries. She added that this could prove mutually beneficial, saying: "Nordic 'unicorns' that are favoured by international investors could well be inspired by GBA developments, possibly through Hong Kong. The result could be to encourage investment and technology advances in both directions."
Johansson foresees an exciting future for relations between the Nordic region and the GBA. Many Nordic companies are already connected with the GBA via Hong Kong, Shenzhen and Macao. But soon there may be more involvement with other Guangdong provincial cities, especially Shenzhen and Guangzhou, as more information exchanges take place at Nordic Innovation House.
It's also likely that Nordic involvement will become more widespread. At present, Swedes make up by far the largest Nordic business community in Hong Kong, followed by Norwegians and Danes whose countries have long associations with the SAR through the shipping industry. But this is set to change, as new technologies come into play related to social upgrades in the GBA, and increasing numbers of Nordic companies see opportunities arising from these changes.
Hong Kong
Macau
Denmark
Finland
Norway
Sweden
Iceland
Hong Kong
Mainland China
Scandinavia
Western Europe