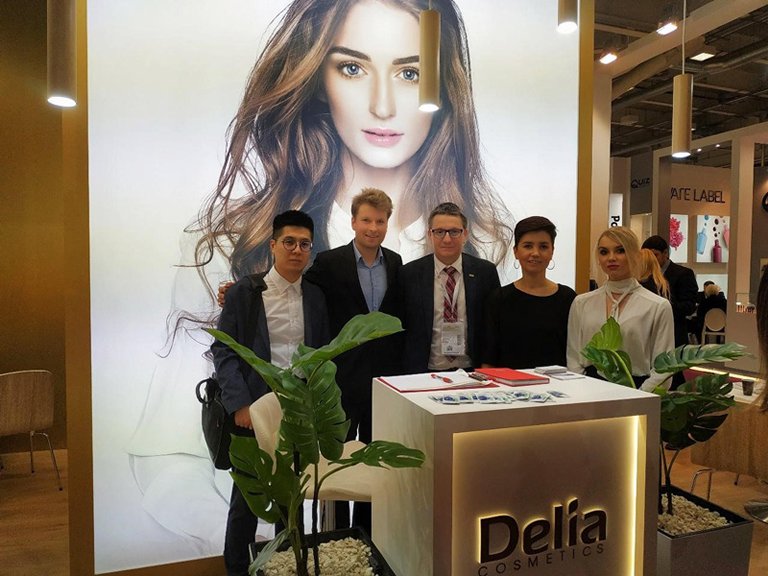 https://origin.hkmb.hktdc.com/en/1X0AJVA5
The Greater Bay Area: Business from Ponte to Point
How unified rules and regulations can make Greater Bay Area an export-import haven
Along with innovation and the so-called new economy, the driving force of business in southern China for decades – if not longer – has been the sector comprising small-to-medium-sized enterprises (SMEs).
A significant part of this engine of many parts which powers the wider economy is the multitude of export and import businesses which rely on hard work and entrepreneurship - qualities which transcend national boundaries.
If the Greater Bay Area (GBA) initiative – set in the very region of China where SMEs have traditionally done well – is to succeed it will almost certainly have to embrace these types of businesses and create an environment in which they can thrive and prosper.
The GBA aims to closely link nine major provincial cities in Guangdong province with the Hong Kong and Macao Special Administrative Regions (SARs) to create an economic zone which will form a key component in the next phase of China's economic development. The area covered by the initiative has a combined GDP of US$1.6 trillion.
China Experience
One such SME is Ponte Limited, a Hong Kong-based import-export firm, run by a young entrepreneur from Poland who has made it his business to understand not only the language but also the mechanics of trading into and out of a country the size of China.
Ponte Limited – which also offers consulting services for Polish and other European companies looking to set up or do business in Hong Kong and mainland China – began operating in the SAR in 2016 and its Director, Aleksander Ciepiela, has built on his previous experience in China as both a student and business consultant.
Before setting up Ponte, Ciepiela established connections and signed a contract with an e-commerce company in China, including the signing of a deal with a food supplier from Poland and organising logistics between Poland and the mainland. He also started and managed an online supermarket in mainland China and Hong Kong, selling more than 500 different products.
Biggest Producer
Ponte specialises in importing cosmetics and foodstuffs from Poland, one of the biggest producers of both in Europe. Ciepiela believes that by leveraging Hong Kong's reputation as a long-standing and respected centre for international finance, and the undoubted market potential of the main population centres of the Pearl River Delta and their hinterlands, the GBA has huge potential.
"The GBA is definitely more open to foreign products due to its historical links to the international community through trading. It is also much easier to introduce something new to consumers here and teach them about it than is the case in other parts of China," Ciepiela says.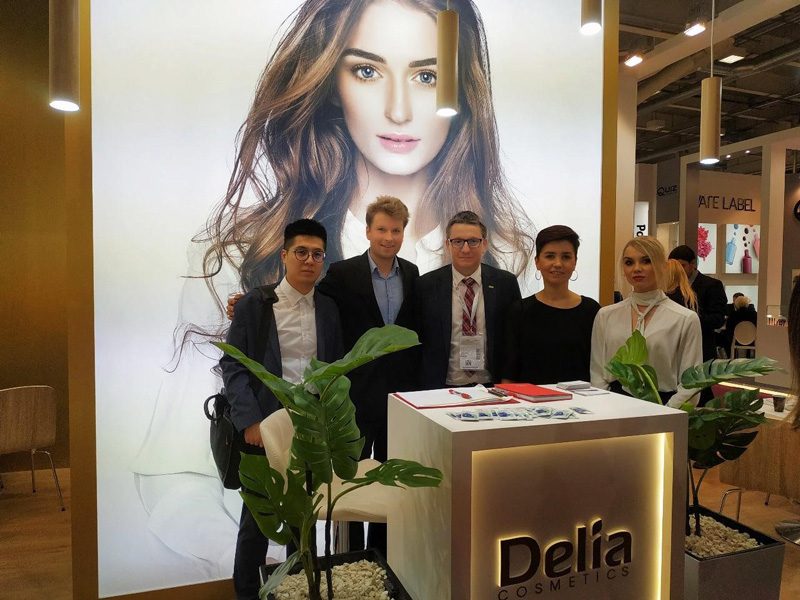 Nowadays, the businessman says, homemade Polish brands have become very popular. Indeed, later this year, a range of make-up and shampoo cosmetics from Poland will go on sale in Hong Kong with a view to moving into the mainland China market.
"We can only sell premium branded products. I would never try to sell medium market products in China. In terms of the mainland, we already have distributors in Xiamen and Guangzhou and we believe there is a big market for brand name Polish cosmetics across the mainland," said Ciepiela.
He believes that when it comes to personal-use products, like cosmetics and baby food for instance, there is still a significant demand from mainland consumers.
"Chinese consumers want to buy European products even though in many cases homegrown products are just as good. I have visited factories in the mainland which are producing cosmetics and foodstuffs and I can tell you their products are often of a much better quality than those imported from foreign countries. For some reason, Chinese consumers – especially when it comes to personal products – still like to buy foreign-made. I think it will take some time for this habit to change," said Ciepiela.
More than One Market
Often, Ciepiela says, people look at China as a single market. But he believes this is the wrong lens through which to look at the opportunities the mainland market presents for foreign businesses.
"Many businesses who are looking at China as a potential market see it simply as one, single market, but this is a misconception. It is really a collection of many different markets within one country. Indeed, in many ways there are more differences within the borders of China than there are between a lot of European countries," said Ciepiela.
"For instance, in terms of food tastes, people in the south of China prefer a sweet taste. An example I know is apples, if I am importing apples to Guangdong province the market prefers them to be sweet, whereas other importers I know tell me that in the northern part of China people prefer them to be a little sourer."
"Also, in the south there is a demand for offal and the like, while in the north tastes might well lean more towards foodstuffs like sausages," he added.
Stability with a High-end Edge
The businessman also thinks it is futile to try to compete with homegrown, Chinese businesses in the medium, mass market.
"When it comes to the basic provision of goods – whatever they may be – Chinese companies will always win in terms of price, volume and provision. Even if we just take into account transportation costs, it is obvious that even on those grounds, Chinese products will win out,'' says Ciepiela, adding: ''The only way a European company can compete is to deal in products with a luxury component."
With that in mind, Ciepiela, hopes that through political will and business acumen, the GBA initiative can harness the strengths of Hong Kong and those of the wider Guangdong Province to grow the region into an economic powerhouse.
"I hope that what the GBA can bring is greater stability and the kind of transparency which Hong Kong offers today. If my business can do what it is doing today in Hong Kong across the whole of Guangdong, that would be perfect. For example, when I first began importing Polish apples to Shanghai there was no problem. Then, all of a sudden, one of the pesticides that was commonly used on the apples was banned, which obviously made things much more difficult.
"The two most important things about Hong Kong are safety and transparency. Hong Kong is good when it is stable and for our business at this time, that is a good thing. I think if the GBA initiative can help bring some sort of unified set of rules and regulations, then that will be a great step forward," said Ciepiela.
Hong Kong
Poland
Hong Kong
Mainland China
Eastern Europe