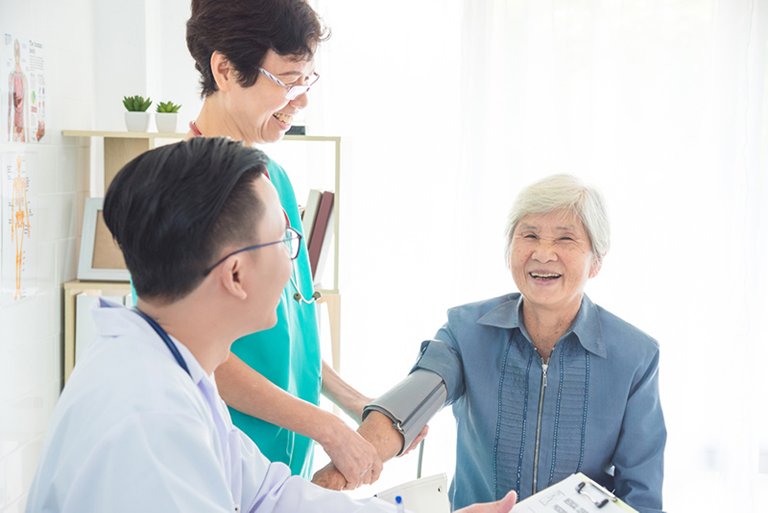 https://origin.hkmb.hktdc.com/en/1X0AJZ7W
Hong Kong Companies in the GBA (16): Two-way Medical Referral Services Platform
Interview with Candy Yau, Director of Easyfit Doctors Consortium
Founded in Shenzhen in 2014, the Easyfit Doctors Consortium is affiliated with the Life Enlightenment Group of Hong Kong, which has been operating in Hong Kong for more than 10 years, providing a wide range of disease prevention and overseas medical services. Through its one-stop medical services platform, Easyfit introduces world-leading medical service systems and home healthcare models to the mainland market, and provides quality medical and health referral services. Candy Yau, founder and director of Easyfit, spoke to HKTDC Research about her experience in operating medical referral services in the Guangdong-Hong Kong-Macao Greater Bay Area (GBA) for the reference of industry players.
Two-way Medical Referrals
"Hong Kong is known for its high standard of medical services. As the mainland economy has grown and the people have become increasingly health conscious, more and more mainlanders have sought medical services in Hong Kong in recent years," said Yau. With the establishment of the GBA, increasing numbers of Hong Kong people are expected to work and set up business there. As a result, the demand for medical support and referral services will also rise. According to Yau, Easyfit provides two-way medical referral services whereby mainland residents in need of quality medical services are referred to offshore medical institutions in Hong Kong, Japan and the US, while Hong Kong people working or living in the mainland are referred to Hong Kong medical institutions. "As more and more Hong Kong medical institutions set up footholds in the GBA, both supply and demand have surged in tandem," said Yau.
Other medical services provided by Easyfit include emergency transfer as well as second opinions and treatment overseas for serious illnesses. "Should Hong Kong people in the mainland require emergency medical services, they can call our China-Hong Kong medical team to arrange immediate transfer by medical vehicle to Hong Kong for treatment," said Yau. "If mainland patients learn that they have serious illnesses such as cancer, they may wish to get a second opinion from foreign specialists. We are the authorised China agents for Japan's ViewSend system[1]. Patients referred by our company can, through their diagnostic imaging system, seek a second opinion and diagnosis by Japanese specialists. If the patients have to go to Japan for advanced treatment, such as proton therapy for cancer, we can provide the necessary service channel."
In recent years, following the implementation of the two-child policy in the mainland, some couples planning to have a second child might find themselves facing the problem of infertility. In order to meet the medical need of these clients, Easyfit also provides IVF (In Vitro Fertilisation) services overseas, with Hong Kong, the US, Russia and Taiwan being the major destinations.
Reaching out to Premium Clients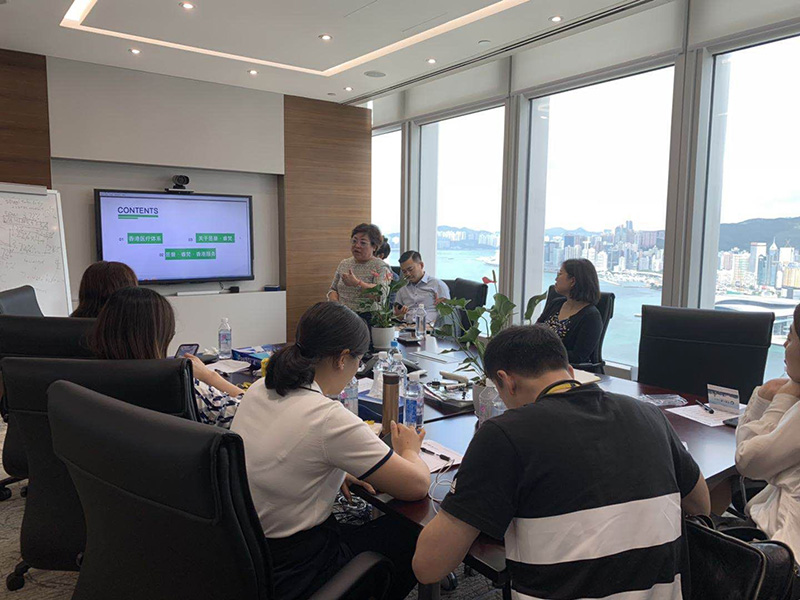 Yau pointed out that collaboration with financial institutions such as insurance companies and banks is the main way of attracting premium clients. "Private banks are an important source of potential clients. In order to build customer loyalty, banks often offer a diversity of additional services. Among these, health services are a major area of concern for many. So we have tailored packages for private banks, such as medical check-ups in Hong Kong or foreign countries, and referral for medical treatment, to help banks expand their range of services and retain premium clients. Insurance companies and banks in the mainland can also directly purchase medical check-up services in Hong Kong from us, to offer as an incentive for their priority clients," Yau said.
Apart from hosting service briefing meetings with collaborative partners, social media such as the WeChat official account, Weibo, and Xiaohongshu (Little Red Book) are used as promotion channels. Raising awareness is the dominant promotional theme, Yau said. "Imagine the current round of promotion is on oral hygiene. We would start with education on teeth protection, telling clients how periodontitis develops and which treatment methods are effective. We would also offer free dental check-ups. Our aim is to provide clients with the necessary health knowledge so as to develop a corresponding demand, and then we would show them how to choose the right quality services."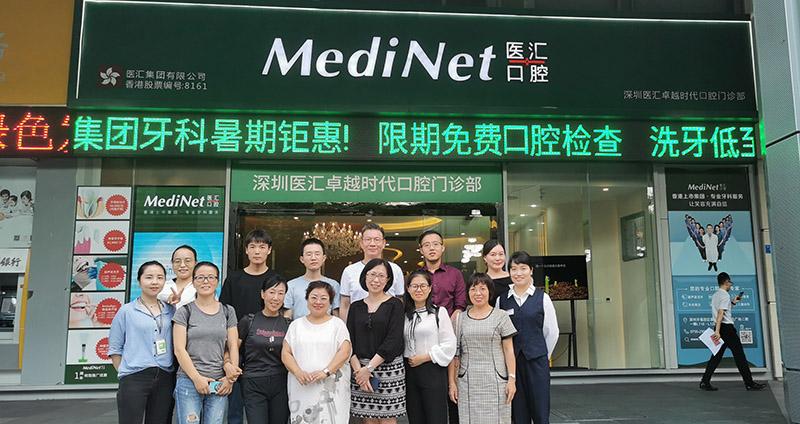 Connecting Doctors and Patients
Going forward, Yau said Easyfit will integrate its client resources and use the EasyMed online customer service platform to better connect doctors and patients as well as improve its medical information enquiry service. "Clients can have access to their personal medical records on the EasyMed platform, and can also locate the nearest clinic or hospital and make appointment via their mobile phone. We focus on referring the services of Hong Kong and foreign medical institutions, including Hong Kong medical institutions currently operating on the mainland, to our clients."
Backed by a core team of private general practitioners, EasyMed operates as an international private medical diagnosis and treatment platform. It aims to provide clients with top-notch private family doctor services and to meet the various medical needs of clients through the global referral platform. Yau pointed out that currently 80% of the problems of clients visiting the platform can be solved by general practitioners. These include family health issues as well as the diagnosis and treatment of acute and chronic illnesses, such as vaccinations for children, physical check-ups for adults, general healthcare for females, management of seniors' chronic illnesses, and home care. The remaining 20% are, after assessment by general practitioners, referred to specialists and experts for further diagnosis and treatment. The specialist services include helping to make arrangements for hospitalisation and surgery in Hong Kong or overseas hospitals.
Government Policy a Catalyst
On 15 July 2019, the National Health Commission of China announced the Healthy China 2030 Initiative, calling on the people to carry out health management in a move to alleviate the pressure on government medical systems. Yau said this government policy helps to raise health awareness. The future demand of mainlanders for quality medical and health management services is expected to keep rising, creating huge market opportunities for Easyfit.
Yau started her business on the mainland more than 10 years ago. Elaborating on the regional differences, she said: "Consumers in first-tier cities are more health conscious and have higher expectations of service standards. They know exactly what they want and will voice their demands. By comparison, consumers in second and third-tier cities are less well informed about health management and services. However, once we have won their trust, they are very receptive to the advice and suggestions of our professionals."
Why Shenzhen?
Yau remarked that while the nine GBA cities all have their own characteristics, local authorities are proactively attracting Hong Kong and Macao companies by offering policy incentives and supporting facilities. "The industry focus in different cities may differ, for example from creative and cultural industries in Guangzhou, to high-tech industry in Shenzhen, and heavy equipment manufacturing in Zhongshan," said Yau.
In her opinion, Shenzhen is the most suitable place for Easyfit to grow its business both in terms of geographical location and business environment. "Shenzhen is in close proximity to Hong Kong, transportation to the city is very efficient. With the opening of the high-speed rail link, it only takes me 15 minutes to go there, saving a lot of time. Shenzhen's GDP has already surpassed that of Hong Kong in 2018. It is particularly outstanding where high technology is concerned. Shenzhen offers great advantages to the future development of our medical referral service platform, both in recruiting IT talent and in expanding clientele," Yau said.
Business Associations a Good Source of Market Intelligence
Yau reminded Hong Kong companies wishing to enter the mainland market that they must keep abreast of the laws and regulations, tax policies and business practices there, and not simply apply their Hong Kong experiences. She opined that Hong Kong players can join the local Hong Kong industry associations to obtain more information. "We have joined the Hong Kong Chamber of Commerce, Qianhai, and have become one of its general committee members. The association often makes arrangements for members to visit local government institutions to obtain information on the latest policies. It also organises business study missions to help members expand their business scope. The association has a wealth of information, providing guidance and assistance for businesses operating there." In addition, she suggested that industry players can use the services of professional institutions, such as employing local accounting firms to handle tax matters, and using banks with cross-border business to facilitate capital flow between the two places.
Yau reckoned that internationalisation, ease of communication with foreign countries, and a well-established credit system are Hong Kong's advantages. Hong Kong people are known for being hard-working, efficient and contract-abiding, and they also have long-standing business culture and value systems. The degree of connection between Hong Kong and the international community is something mainland cities cannot achieve overnight. However, Yau also said candidly that the mainland market is fast catching up, and that should Hong Kong falter it will soon be overtaken by other mainland cities.
---
[1] Jointly developed by the National Cancer Center Japan (a Japanese public organisation) and ViewSend ICT Co Ltd, the ViewSend system has obtained accreditation from the CFDA of China and FDA of the US as well as recognition of the Ministry of Health, Labour and Welfare of Japan. The system is used in more than 400 medical institutions in Japan.
Medical & Healthcare Services
Hong Kong
Hong Kong
Mainland China