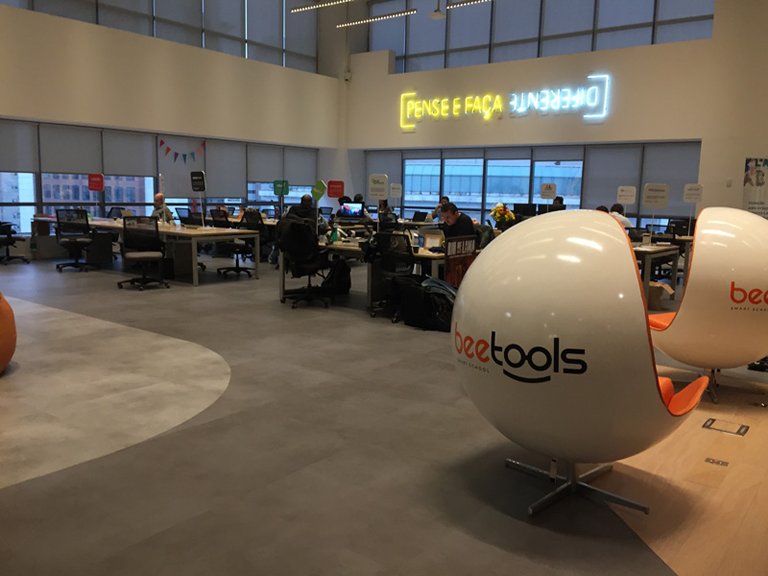 https://origin.hkmb.hktdc.com/en/1X0AK1NA
Brazil: Giving Wings to Start-ups
Brazil boasts not only the largest economy in South America, but the region's leading start-up ecosystem. In the Start-up Genome's Global Start-up Ecosystem Report 2019, Sao Paulo was named the only challenger in Latin America with the potential to make the world's top 30 start-up ecosystems in the next five years.
Given the large domestic market, local Brazilian start-ups have absorbed a majority of the region's venture capital investment. Between 2015 and 2018, Brazil was the largest recipient of private capital investment in Latin America, absorbing nearly US$3 billion or almost 70% of the region's US$4.2 billion private capital investment.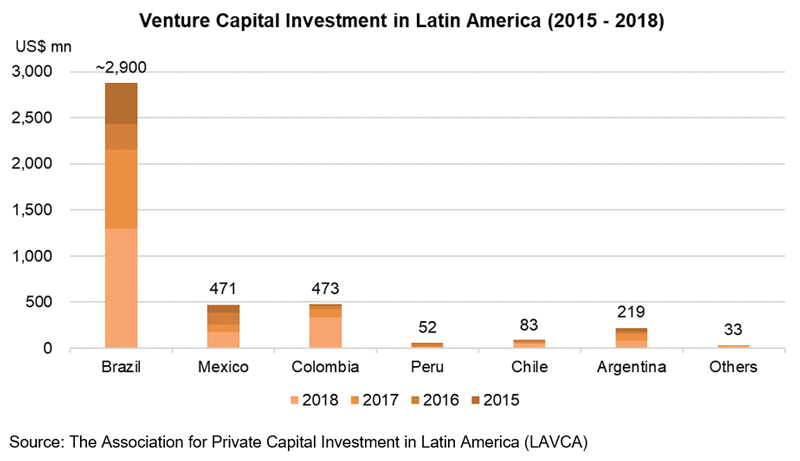 Small, Young but Enterprising
Currently, Brazil has 13,000 start-ups. In the latest survey conducted by the Brazilian Start-up Association (abstartups) among over 1,000 respondents, most Brazilian start-ups were young and small; over 60% of them were 1-3 years old and with less than 6 members. Nearly 70% of them were earning less than R$50,000 a year, and nearly 80% were financed by personal connections.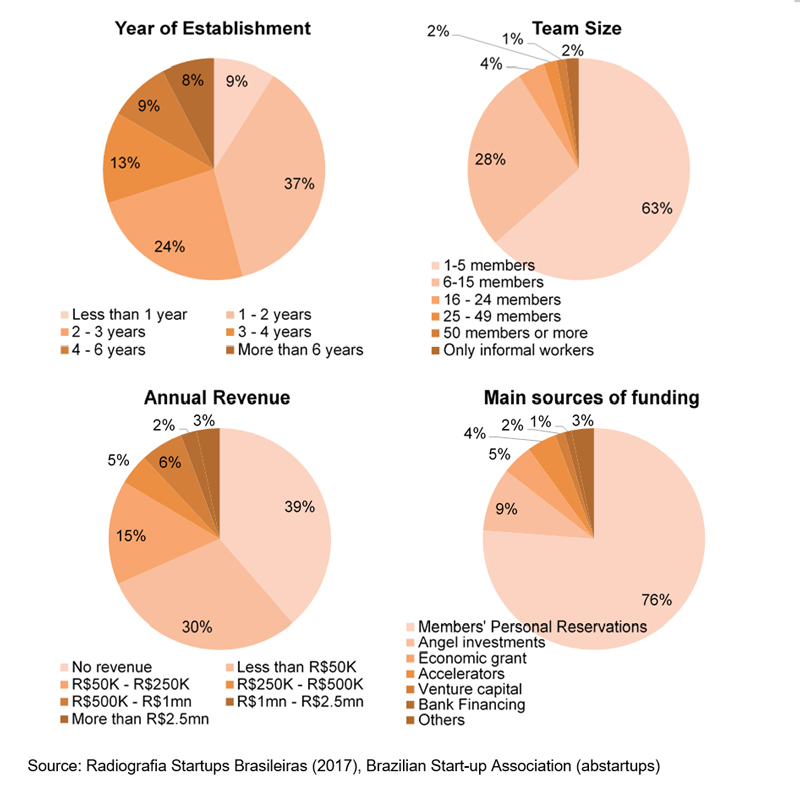 Reducing the Regulatory Burden
Short-handed start-ups are certainly handicapped by the complexity of tax and business rules and regulations in Brazil. From opening the business to meeting all kinds of compliance, these requirements set the country apart from others, not just across the region but throughout the world. This is reflected in the abstartups survey which found that the regulatory environment was the least satisfactory element in the Brazilian start-up ecosystem. As part of the new government's economic liberalisation measures, the Bolsonaro administration has promised to lower the regulatory burden for start-ups and SMEs.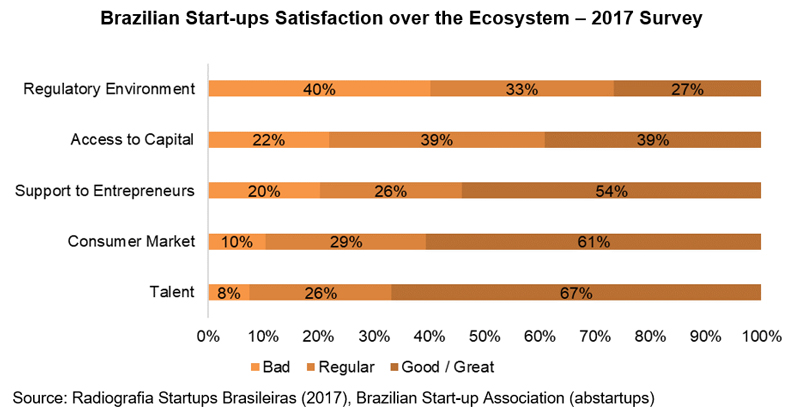 One of the government's most recent efforts is the enforcement of an "Economic Freedom Policy" since April 2019. This allows SMEs and start-ups in low-risk areas to start the process of creating, testing and implementing a product or service without prior authorisation or licensing from the authority, while halving the amount of employment information to be filed. A tax reform is in process which will, if implemented, further simplify the tax systems on the federal, state and city levels.
Home-grown Unicorns
Over the recent years, Brazilian unicorns (start-ups valued at US$1 billion or more) have been springing up, with iFood becoming the first Brazilian unicorn in 2017 and another nine acquiring the status in 2018 and 2019.
Brazil, with a total of 10 unicorns, has the most in Latin America. While the number is far from matching the over 200 unicorns in mainland China and the US, it nevertheless shows huge potential for home-grown start-ups to scale up, both domestically and internationally. For instance, the ride-hail application 99 was acquired by the dominant Chinese operator of car-hailing services, Didi, which later expanded into Mexico with the support of the operations, legal, support and product teams from 99.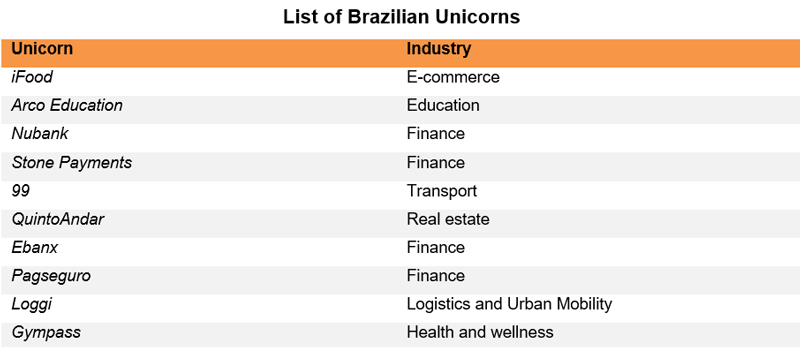 Venture Capital
Start-up growth looks more promising in the years ahead as Brazil's business environment becomes more favourable and friendly. Global venture capitalists and financiers as early movers have already demonstrated their confidence in the future of the Brazilian economy. In 2018, fund managers in Brazil reportedly raised US$6 billion, up from about US$1.5 billion in 2017 and below US$1 billion in 2016.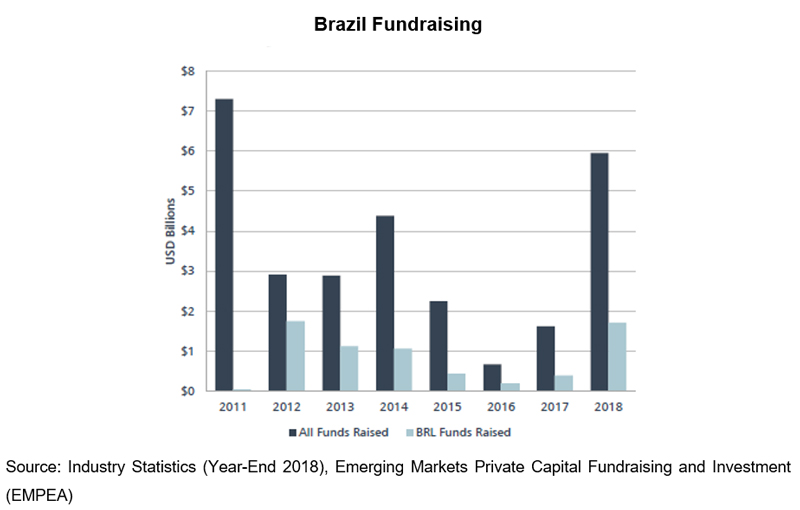 Asian investors have also been more active in reaching out to Brazilian start-ups since 2018. For example, in 2018 Chinese Tencent invested US$180 million in Nubank, a Brazilian fintech start-up that issues virtual credit cards, while the Japan-based SoftBank launched a US$5 billion Latin America-focused fund in March 2019, with millions of dollars being directed to some Brazilian start-ups such as Gympass, Creditas, Banco Inter, Volanty, and MadeiraMadeira.
Recommendations for Hong Kong Investors
Despite the rosy picture, to identify a start-up with the potential to grow and scale up is never an easy task. Hong Kong investors that are eager to include Brazilian start-ups in their investment portfolio have to prepare for the challenges, including but not confined to the language barrier and the tyranny of distance – both geographically and culturally – between Hong Kong and Brazil.
To better identify potential start-ups, Hong Kong investors can make use of the Startup Base, a free-of-charge start-up database provided by abstartups to conduct preliminary background checks of prospective companies. Meanwhile, it is also helpful to reach out to popular co-working spaces such as CUBO, plug.co and Impact Hub to get in touch with different Brazilian start-ups in person.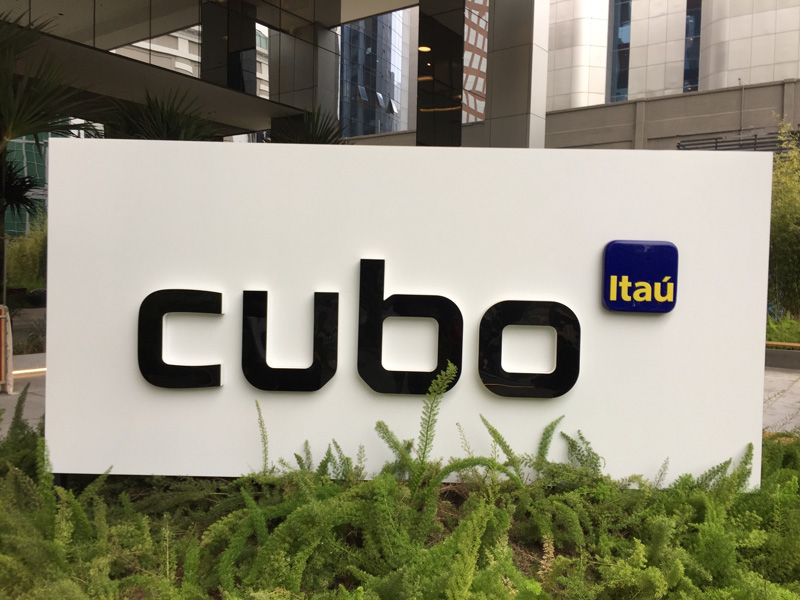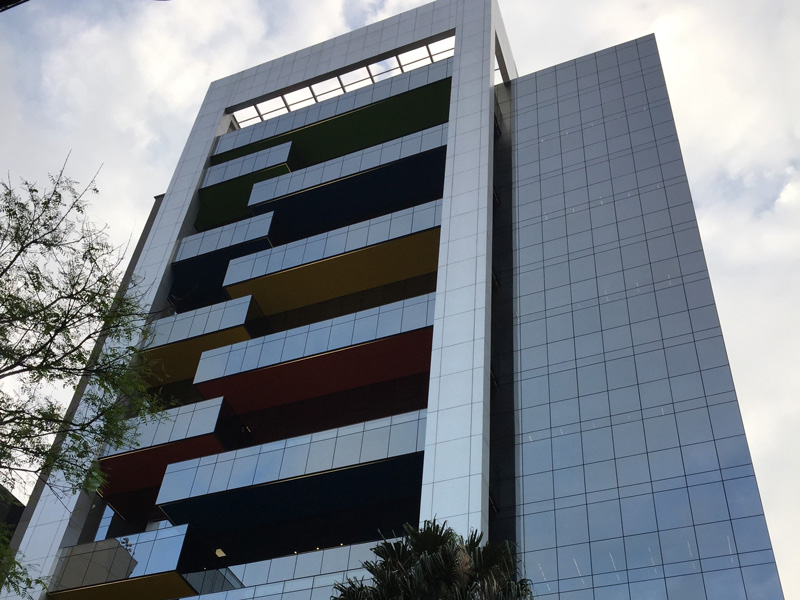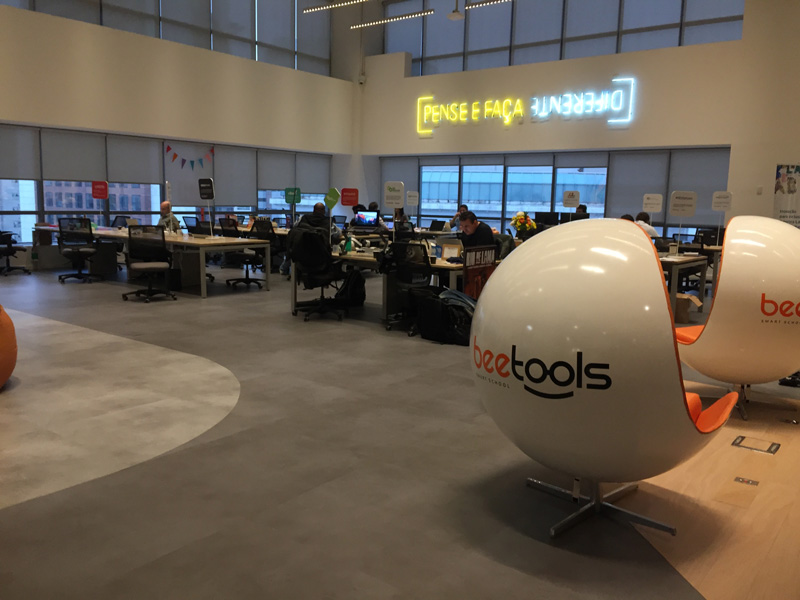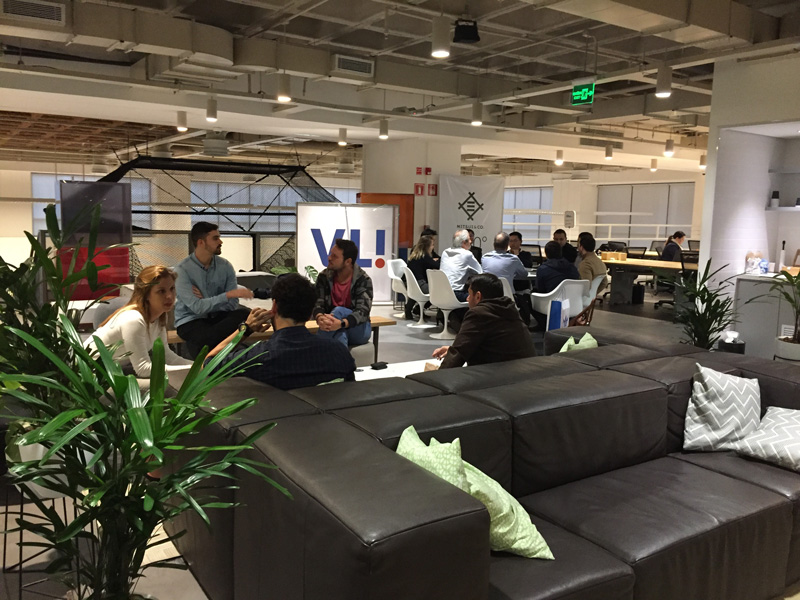 Hong Kong investors can also work with local universities, incubators and accelerators to spot potential start-ups. For example, Chinese Didi has launched an AI engineer exchange programme, DiDi Engine, to engage students and prospective entrepreneurs from Sao Paulo University and Campinas State University in Brazil.
To jump start, however, new-to-the-market Hong Kong investors can consider alliancing with Latin American investors to make joint investments in order to mitigate risk by reducing the necessary initial outlays, diversifying investment, and most importantly building close business ties with the regional investment community, which is believed to be very receptive to foreign investors.
Despite the long-standing dominance of investment from the US, nearly 60% of venture capital investments (or US$1.2 billion) flowing into Latin America in 2018 were in fact co-investments between global and Latin American investors.
While Brazil has the largest domestic market in Latin America, Hong Kong investors should realise that many Brazilian start-ups are ambitious to grow beyond the local or even the regional market. Good examples of Brazilian start-ups growing abroad include iFood, 99 and Nubank. The ready market access to the mainland China market and/or other Asian markets, in addition to funding and financing options, can be a trump card for Hong Kong investors to play when hunting for the best Brazilian start-ups.
Brazil
Central & South America