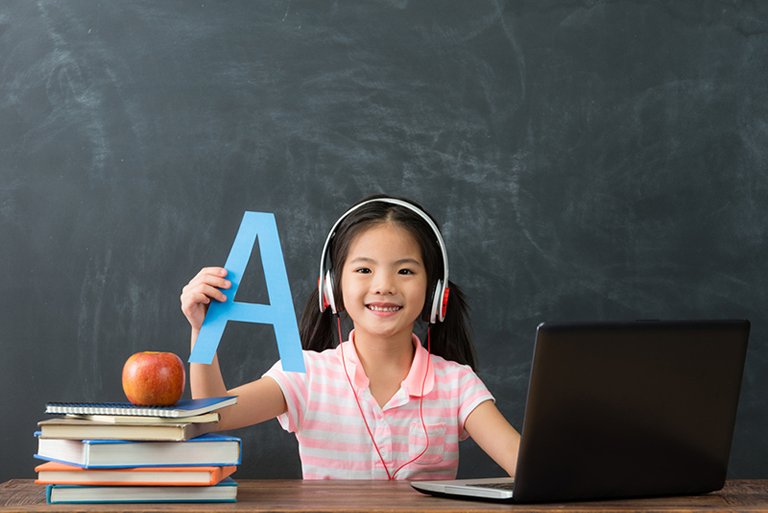 https://origin.hkmb.hktdc.com/en/1X0AK2M8
Hong Kong Companies in the GBA (17): AI-Powered Language Learning
Interview with Dr Zhong Jinghua, Co-Founder of SpeechX Limited
Founded in Hong Kong and Shenzhen in 2016, SpeechX Limited specialises in applying artificial intelligence (AI) to the field of language education, offering solutions on pronunciation, evaluation and correction. The company's founding team were members of the Human-Computer Communications Laboratory of the Chinese University of Hong Kong (CUHK). Dr Zhong Jinghua, co-founder of SpeechX, spoke to HKTDC Research about the company's experience in preparing the products of its Hong Kong R&D for the mainland China market.
Using AI to Correct English Pronunciation
SpeechX specialises in developing AI algorithms and providing technical solutions including a standardised interface service and a custom-made development service to its clients. The company's R&D team is made up of AI experts in various fields, including pronunciation, semantics and images. The first products that SpeechX launched on the market were applications which evaluated and corrected English pronunciation. This was because the technologies in that area are the most mature.
Among its partners are Baicizhan[1], which developed paid WeChat products, XD (xiandan, or 'salted egg') and Cheese Pie, along with Shanghai Yigou Network Technology Co Ltd which runs an English language learning app featuring pronunciation evaluation and correction functions. They are all technically supported by SpeechX.
Outlining what the company's products do, Zhong said: "The most common application is a scoring system for pronunciation. After the user has read a sentence on display, the AI algorithm will give feedback and a score instantly, highlighting words or phonetic symbols that are mispronounced."
Zhong added that these AI algorithms can also be applied to products created by software and hardware developers for training institutions, saying: "The technology can be incorporated into hardware like tablet computers and robots with display screens. In fact, any software and hardware developers working on pronunciation can be our clients. As far as fees are concerned, hardware developers are charged based on the number of installations and software developers on download rates."
As well as pronunciation evaluation and correction apps, SpeechX has developed a host of other pronunciation-related technologies. These can be used for purposes like correcting the wrong stress in words and the wrong intonation in sentences, differentiating between English and American accents, creating AI scenario-based dialogue and voice cloning, and so on.
Zhong explained that the prospects over the next decade for scenario-based dialogue supported by natural language processing (NLP) are particularly promising, saying: "While the NLP technology has yet to mature, it has worked relatively well in human-computer conversation in fixed settings like telephone booking for air tickets. Overall, however, the technology remains to be further explored."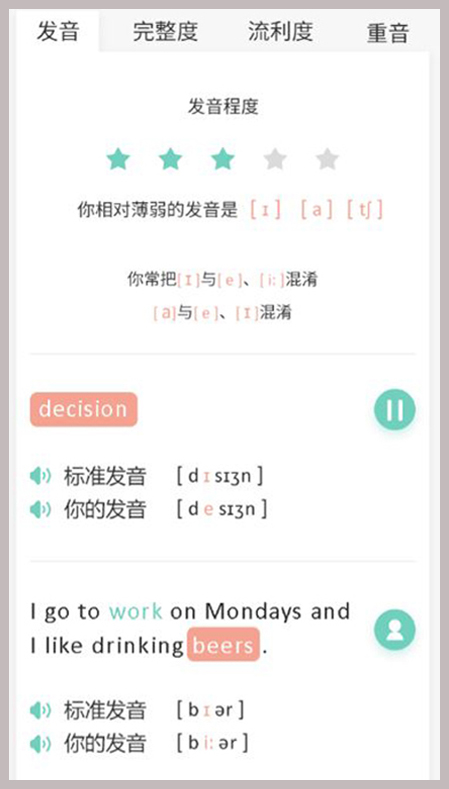 Commercialising HK's R&D Output in Shenzhen
SpeechX was incorporated in Hong Kong in May 2016. Its founding team members were PhD students at CUHK, who had conducted some market research and launched a business in Hong Kong earlier. Zhong recalled the difficulties the company had recruiting support personnel even after the company had been up and running for a while, saying: "We might get some good talents in algorithms, but it was hard to hire personnel needed to do the groundwork, like front- and back-end programmers. The costs were also quite high."
In October 2016, SpeechX incorporated a company in Shenzhen. It recruited engineers directly from the city, gradually shifting its commercial activities there. Zhong cited several reasons for setting up the company in Shenzhen. Firstly, manpower costs - it was less expensive to employ support engineering staff in Shenzhen - and secondly, the Shenzhen government, which provides more funding and support to start-ups and high-end talent.
An example of this support was the China (Shenzhen) Innovation & Entrepreneurship Competition. The winners were awarded a cash prize, but also benefitted from the greater recognition given to their qualifications and the raising of their profile via the competition. Describing how government support helped SpeechX, Zhong said: "For PhD graduates of CUHK like us, it was easy to apply for a living subsidy from the Shenzhen government under the Peacock Plan. Free of financial worries, we could pay full attention to our business."
A third reason for choosing to base the company in Shenzhen was the city's proximity to and transport links with Hong Kong, which make it possible to run the business in two places at the same time. As Zhong pointed out, this has allowed two of the company's partners to live in Hong Kong, and two in Shenzhen.
The company's work is divided up between the two operations. The Hong Kong side mainly takes charge of the R&D on algorithms, recruiting most of its R&D talents in Hong Kong from the many excellent tertiary institutions in the city. CUHK, University of Hong Kong, Hong Kong University of Science and Technology, Hong Kong Polytechnic University and Hong Kong Baptist University provide a large pool of AI-related master's and doctorate degree holders. CUHK's link with the company is particularly close, given that SpeechX's four founding members are graduates of the university.
The Shenzhen company, meanwhile, is responsible for commercialising the R&D results - tasks such as providing front- and back-end engineering support, developing SDK (Software Development Kit) and API (Application Programme Interface) and writing mini-programmes. In short, Hong Kong undertakes R&D on core algorithms while the optimisation, enhancement, testing and packaging of the algorithms are carried out in Shenzhen.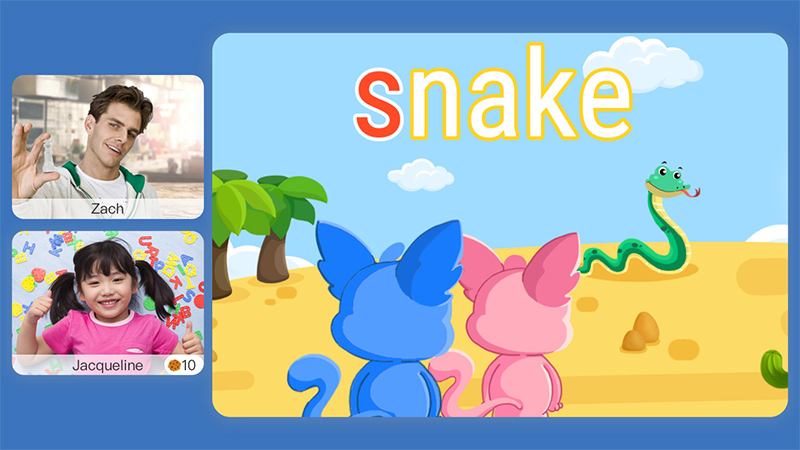 Hong Kong's Rich Education Resources
Hong Kong, despite being a small city, boasts a number of premier universities with strong R&D capability. Explaining why the city is so strong in this area, Zhong said: "Earning a higher salary than their mainland counterparts, professors in Hong Kong can devote themselves fully to R&D work. High-calibre students from around the world are also attracted to the territory. Meanwhile, the Hong Kong government also hands out handsome grants to PhD students, allowing them to stay focused on their research."
Backed by a wealth of resources, universities also offer lots of practical training opportunities to students. To enrich students' experience, efforts are made to encourage interaction between students and businesses, and between students and their seniors and juniors. However, Zhong pointed out that Hong Kong's advantage may not last forever, saying: "It is true that Hong Kong is now stronger than Shenzhen in terms of R&D capability, but Shenzhen is catching up, narrowing the gap between the two."
Shenzhen Government's Support
Before setting up as a company in Hong Kong, SpeechX had secured funding from the Cyberport Creative Micro Fund and Cyberport Incubation Programme. Zhong advised start-ups to pay particular attention to the relevant funding programmes offered by the Hong Kong Cyberport and the Hong Kong Science and Technology Park.
However, government support for start-ups in Shenzhen is even more generous than it is in Hong Kong. A host of subsidy schemes and concession measures are in place, among them the Peacock Plan (funding for individuals), Peacock Team (grants for companies), the China (Shenzhen) Innovation & Entrepreneurship Competition, subsidies for innovation and technology start-ups, allowances for overseas training and rental concessions for moving into incubator units. Zhong noted that this is having a major effect on the migration of high-quality labour, saying: "Shenzhen is offering substantial financial incentives to attract talents. The Peacock Plan mentioned earlier is one example. It has drawn many Hong Kong PhD graduates to work or start their business in Shenzhen."
Zhong added that the mainland is also outdoing Hong Kong when it comes to investment and financing opportunities, saying: "Competitions are one window for start-ups to get financing, as many investment firms sit on the judging panel. Having taken part in start-up contests in both Hong Kong and Shenzhen, we found that more investment and financing opportunities follow on from contests in the mainland than in Hong Kong. This is probably because in Shenzhen, one can reach out to organisations from the entire country and not just Shenzhen."
Government Subsidy Spurs Start-ups
Government subsidies make it easier for businesses to raise the necessary start-up funds, and may mean they are able to launch sooner. The Shenzhen government's support for the technology sector and tech companies has led to many businesses in this field establishing a presence in the city.
Within the Guangdong-Hong Kong-Macao Greater Bay Area (GBA), Foshan in particular has been keen to drive the growth of its technology industry and upgrade its manufacturing sector. The local government has rolled out a number of funding schemes. Outlining his company's plan to establish a foothold in Foshan, Zhong said: "The Foshan government is giving out huge grants in support of innovation start-ups. In the application process, it mainly examines the start-up team and the company's business scope, which preferably should match with local industrial development priorities. After the municipal government has dispensed a grant, the district government also provides some other subsidies. The support is really great."
Zhong revealed that SpeechX has already secured a start-up grant from the Foshan government. Once the company has set up in Foshan, it intends to keep Hong Kong as an R&D centre and Shenzhen as a commercialisation base, while Foshan will become a site for production and data annotation. Citing labour costs as another reason for locating in Foshan, Zhong said: "A lot of manpower is entailed in data annotation work. A number of colleges are in the vicinity, and labour costs there are even lower than in Shenzhen. It's just right to relocate this part of our work there."
Zhong explained that start-ups seeking funding should proactively seek information on policies in the GBA in order to maximise funding opportunities, saying: "They should closely follow the official websites of the Science, Technology and Innovation Commission of Shenzhen and the Bureau of Industry and Information Technology of Shenzhen. Where there is an incubation park, information can also be obtained from there. Such parks usually provide plenty of updated information on the relevant policies and even make specific recommendations to their tenants.
"Meanwhile, there are also agents in the market researching various policy incentives and helping companies apply for grants. Some will approach industry players to provide information on possible funding sources, with a fee charged for the service."
Shenzhen-Hong Kong Synergy
With more and more mainland tertiary institutions and enterprises now "going out" directly, their international perspective has, in Zhong's opinion, become practically the same as their Hong Kong counterparts. Noting their increasing global presence, Zhong said: "Every year, we participate in international conferences on pronunciation and semantics to have exchanges with peers and examine the latest technological developments. We are seeing more and more mainland tertiary institutions and enterprises at these occasions, and their academic papers are also rising in quality."
Zhong believes that Hong Kong's greatest strength lies in its financing and R&D capability, yet many excellent technologies that it has produced have yet to be commercialised. She argues that it would be best for Hong Kong companies to commercialise their R&D results in Shenzhen, as co-operation between the two places can maximise the benefit of both sides' advantages.
Zhong added that the Hong Kong government should also give more generous grants and allowances to quality start-ups, saying: "It is common for high-end talents, in particular doctorate degree holders, to face financial pressure. For those starting their own business, there is no guarantee that they will be able to make ends meet. If the government hands out subsidies to ease their financial worries, more people will consider setting up their own business. That is exactly why so many young people choose to launch their businesses in Shenzhen. If people can see hope in something, they will be prepared to give it a try."
---
[1] Baicizhan is an app which helps users memorise words. Users can select a dictionary and draw up a learning plan setting out the number of words to be memorised each day.
Education & Training
Technology
Information Technology
Hong Kong
Hong Kong
Mainland China