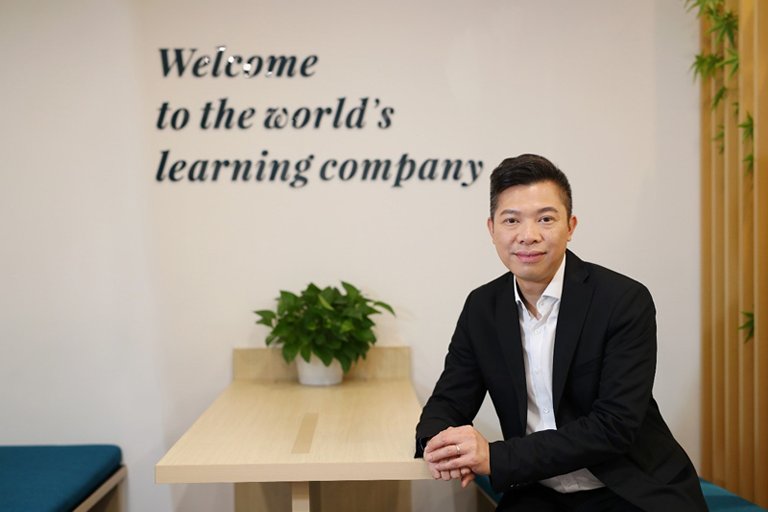 https://origin.hkmb.hktdc.com/en/1X0AK5C9
The Greater Bay Area: A Key Portal for Education Technology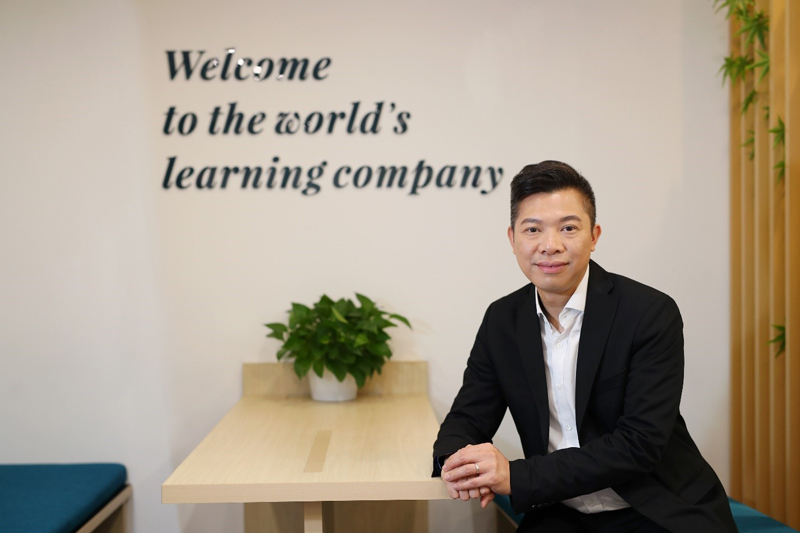 For the learning company Pearson, established in Hong Kong in 1958, the evolving Guangdong-Hong Kong-Macao Greater Bay Area (GBA) presents a whole new playing field of opportunity as it seeks to marry its education services with new technology.
Traditionally a textbook publisher, in recent years Pearson has transitioned to providing all-round educational services. And as it continues on that path, the GBA is emerging as more than simply a rewarding market for Pearson – it has also become a source of talent and of partnerships with innovative companies developing solutions for use in education.
Thanks to its established brand name and credibility in many markets worldwide – both as a producer of educational materials and a provider of certification – Pearson already has a significant footprint across China. According to Joe Lam, the company's Managing Director for Greater China, though, the GBA now offers new avenues to tap China's educational services market. The GBA's close proximity to Hong Kong and its relaxed visa laws have allowed Pearson to build some extremely productive partnerships with mainland companies, such as Tencent Holdings Limited and Netdragon Websoft Holdings.
Of course, expanding operations over the border comes with its challenges. The cost of talent is rising and businesses must also deal with higher levels of bureaucracy. Moreover, education policy is not uniform across China, meaning Pearson has to be flexible in adapting its services. However, China – and the GBA in particular – is seen as being crucial to the next phase of the company's transition towards becoming a total service provider in the education space.
A New Structure
Pearson has made some big changes to how it is structured and operates over the last few years. In 2017, in-keeping with its investments in developing virtual classrooms, it sold its interest in several language schools, including Wall Street English, an English language centre with branches in 28 countries. It has also rebalanced its activities across different markets.
"Starting from three years ago, we started to think about a whole structure, how to synchronise not just in terms of the channel but in terms of our overall strategy," says Lam.
Educational publishing – involving production of textbooks in many different formats – is still mostly done from Hong Kong. However, Pearson's Employability division – which includes providing English for Specific Purposes materials, qualifications for specific employment categories, and courses to support lifelong learning objectives – is very much focused on mainland China.
The company has worked to train employees for smartphone manufacturer Huawei, automotive producer BMW, a mainland high-speed train manufacturer, and the aerospace division of Rolls-Royce.
By choosing to focus on Science, Technology, Engineering and Maths (STEM) education, Pearson has taken its lead from China's Ministry of Education. "That division is solely dedicated to China because the government has a policy to promote STEM education," says Lam.
From a channel perspective, Hong Kong, Macao and Taiwan remain important in Pearson's organisational matrix. However, Lam stresses: "The main point of the structure is how to speed up the process of focussing on China for the whole business," says Lam.
The China strategy he outlines involves both capitalising on Hong Kong's long-established strengths as a leader in developing educational materials and shaping the GBA (Hong Kong included) into a major market segment.
Hong Kong and its GBA counterpart cities share significant commonalities – for example, all show strong demand for pre-school education materials. They also share similar cultures and in the absence of strong syllabus requirements on either side of the border, it is easy to produce material suitable for both markets.
It's also crucial to understand where the needs of China and Hong Kong diverge, however. According to Lam, English proficiency in China has increased dramatically in the last two years but whereas Hong Kong students are more likely to want to learn English for general purposes, mainland students tend to want to learn it for specific vocational purposes.
Navigating the China Market
In response to China's push for career-focussed English learning products and services, Pearson – which has to date developed materials relating to over 1,000 different skill-sets – has worked closely with the British Embassy in Beijing to isolate areas where it can develop the market.
This plays very much to Pearson's strengths. In 2012, the company established Pearson College, a vocational education, degree-awarding college in London. Meanwhile, Lam estimates that around 80% of animators at Sony have been qualified by Pearson. It has also worked with airlines to teach both pilots and technicians, and – as mentioned above – with engineers from Huawei, to make sure they are qualified to international standards.
So, what are the challenges in delivering these services on the mainland? Lam says mainland learners tend to demand a faster pace of learning and faster results. In addition, educational policies can vary between different provinces and cities. Obtaining the right licenses can also mean entering into joint ventures.
For Lam, the GBA is a good place to find the talent to deal with these issues, even although it is now more expensive to find talent in other GBA cities than in Hong Kong. The real benefit of hiring staff in Guangdong, he adds, is the dedicated work culture, which creates a working environment that encourages interaction.
Expanding on that theme, he describes the "campus atmosphere" at one of Pearson's offices in Shanghai, where people stay motivated and energised at work. "We want staff to have a new working environment, a new working style, and interact with different people. It should encourage people to have more innovative, creative ideas."
Different parts of China have different strengths, he says. Whereas Hong Kong's role is largely focused around producing content, the company's back office and project management operations are carried out in Guangzhou because the staff there can work in both Cantonese and Mandarin and understand the cultures of both Hong Kong and the mainland. Logistics and supply chain issues are handled from the Nanhai area of Foshan, and from the Qianhai district of Shenzhen.
Guangdong, of which the GBA is only a part, represents 40% of Pearson's China business, with another 40% coming from Shanghai and the remaining from Beijing and its surrounding areas. The company is now also moving west and into second-tier cities.
The Classrooms of Tomorrow
Pearson's range of products and services already goes well beyond the traditional textbook, and includes curriculum design, teacher training, resources and quality assurance.
Where Lam sees a gap in the China market is in new areas of product design and pedagogical thinking. To this end, the company is collaborating with innovative tech partners such as Shenzhen-based Tencent, one of the world's biggest internet conglomerates, and Netdragon, a Fuzhou-based gaming and mobile company.
One Pearson AI educational product is an interactive learning course based on Longman English and developed with technology from Microsoft, Netdragon and Tencent's WeChat platform.
The system, which is now being used by some 20,000 students in China, is designed for up to 18 students to participate in at any one time. Students review pre-class assignments and are then tested online by a bot using traditional question and answer formats but also games and activities. The virtual teacher responds to students' needs individually: successful students will move on to the next part of the lesson, while weaker students will be offered reinforcement exercises.
Success is also rewarded with points, handed out in virtual versions of Chinese red packets. "Giving lessons a gaming feel is very important in China," says Lam.
Context creation, the stimuli in a lesson that make the exercises more real and therefore mentally engaging, can also be made very specific. Lam gives the example of using local street names familiar to students rather than abstract ones.
The teacher-bot can monitor response times, concentration and facial expressions to tailor each lesson to individual student requirements. However, there is still a classroom-style atmosphere as lessons must be taken at set times by two groups of nine students – even if those students are sat in 18 separate homes.
Being able to study from home is a major benefit in a country whose megacities are prone to long traffic jams. Children don't have to be driven to tutorial centres but can still enjoy the advantages of being in a classroom.
Meanwhile, the further convenience of using electronic payment systems such as WeChat Pay or AliPay makes the product even more appealing.
Lam believes new technology-driven solutions such as the one described will provide a major area of expansion for Pearson as the GBA market matures in the coming years. But he is also confident they can find markets worldwide – via Hong Kong.
Education & Training
Technology