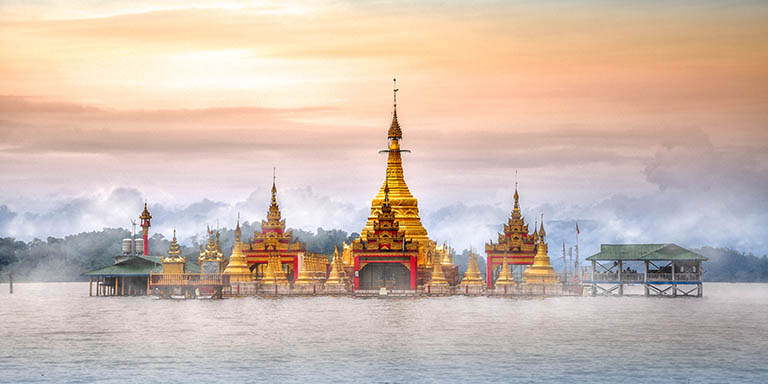 https://origin.hkmb.hktdc.com/en/1X0AKN7W
Investors bullish on Myanmar
A key Belt and Road link, the country is also drawing strong interest from firms looking to relocate their production.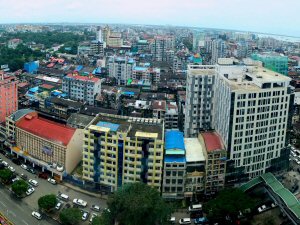 Lying between Yunnan province in Mainland China and the Indian Ocean, resource-rich Myanmar is a key element in the massive Belt and Road Initiative infrastructure project. The country is home to several transport infrastructure projects which could dramatically cut the travelling time and costs between the mainland and EMEA (European, Middle Eastern and African) markets.

As with many Southeast Asian countries, Hong Kong has long-lived and strengthening business links with Myanmar. Along with Singapore and Thailand, Myanmar was among the first Association of Southeast Asian Nations (ASEAN) members to enter into the ASEAN-Hong Kong Free Trade Agreement (FTA).

And as with almost all countries of business, the COVID-19 pandemic has impacted Myanmar.

The Myanmar Hong Kong Chamber of Commerce and Industry (MHKCCI) in May 2020 conducted a survey to map out the economic impact of coronavirus on its member companies. The purpose was to assess the level of impact and how MHKCCI and Myanmar authorities can seek ways to provide support to businesses.
No shutdown
The study surveyed more than half of the representatives of the 64 MHKCCI member companies active in Myanmar.

All respondents said they kept their business open throughout the affected period in early 2020 despite the COVID-19 challenges.

About half the companies surveyed said revenue had dropped, with an average 47% decline, while 15% had experienced neutral impact and 35% managed to increase revenue. Assessing the impact on performance, 68% of respondents said declining sales and cash flow posed the biggest challenge, while for 47% the inability to render services because of measures to contain the spread of the virus was also a problem.

Considering how to recover from the pandemic, 47% supported relaxing the current restrictions while 27% were against. Suggestions included reducing the 21-day quarantine requirement, a phased lifting of travel restrictions, and allowing businesses to re-open with rules to comply. Members also supported tax refunds or suspensions, simplifying import and export procedures, and delaying payment of loans or having government guarantees for loans to relieve business burden. Just 6% of respondents supported cash handout by the government.

On their own moves to recover from the pandemic, 77% of respondents decided to maintain their scale of Myanmar business over the next 12 months, and 21% planned to expand their business in the country. Of those who planned to expand, most anticipated economic recovery after the pandemic and remained confident in the potential of the Myanmar economy. Only 3% planned to scale down operations. Factors that could reverse their decision include reduction of corporate tax and personal income tax.

"The survey results match our expectation," said MHKCCI Chairman Edgar Kwan. "MHKCCI will continue to facilitate Hong Kong investment into Myanmar."
Top investor
Hong Kong has emerged as the largest source of foreign direct investment (FDI) approvals in Myanmar in the fiscal year 2019-20, according to data from the Directorate of Investment and Companies Administration (DICA).

FDI commitments from Hong Kong totalled US$1.3 billion from October 2019 to April 2020 and accounted for 23% of DICA's US$5.8 billion annual target.

Hong Kong's FDI approvals into Myanmar in those five months were driven by real-estate development, electricity and power as well as garment manufacturing.

Mr Kwan, who is also the Senior Executive Director and Chief Development Officer of real-estate developer Marga Group, said his firm is developing a new project and expanding into other business sectors.

"Our flagship project The Central in front of Inya Lake is coming to completion in phases, and this award-winning project proved to be popular with both Myanmar and foreign buyers," he said. "We are starting another new project in Yangon and developing our landbank. Our Group has also moved into new business sectors. Our investment will continue."

Another major Hong Kong investor in the country is VPower Group, a Hong Kong-listed independent power producer.

 "We started our venture in Myanmar back in 2015 with our flexible power solutions and have witnessed the country's encouraging developments in its legal and regulatory framework," said Ambrose Lee, Chief Strategy Officer of VPower Group.

"Myanmar is an important market for us in the long term. We are pleased to further invest in the country in particular in the power and energy sectors. Recently we are building the first liquefied natural gas [LNG] to power project in the country with our partner, China National Technical Import and Export Corporation," Mr Lee added.

Ivan Tam, CEO of Myanmar's i-Land Industrial Park, said: "Indeed we are observing more labour-intensive manufacturers moving from Mainland China and Hong Kong. More than 80% of our clients are garment-related manufacturers and others are from diverse industries like dyeing, plastic injection and electronics assembly.

"Our industrial park is also continuing to expand and diversify our investment to meet the commercial and residential demand," he added.

According to Sunny Chau, Director of Thailand and South Asia, Hong Kong Trade Development Council (HKTDC), a virtual garment and footwear manufacturing mission is being planned for Myanmar in late August or early September.

"The HKTDC observed the increasing demand and we plan to take a delegation to Myanmar to promote the country as an investment destination for Hong Kong investors, subject to the pandemic situation."
Related link
MHKCCI

Hong Kong
Mainland China
Southeast Asia
ASEAN
Myanmar