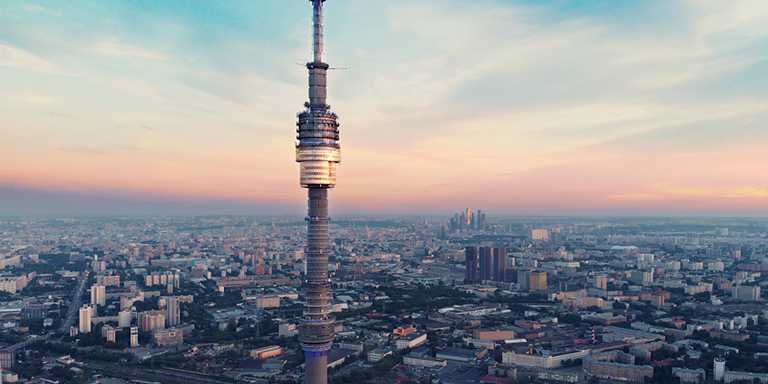 https://origin.hkmb.hktdc.com/en/1X0AKSM2
Lockdown spurs smart-TV demand
As Russian consumers demonstrate a preference for online-sourced news and entertainment, sales of smart TVs are surging nationwide.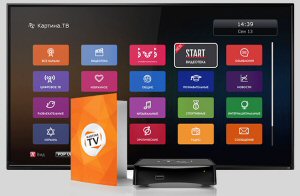 Demand for smart televisions and related devices continues to surge across Russia, a development spurred both by a growing preference for online‑sourced news and entertainment as well as the country's stay‑at‑home‑related COVID-19 containment policies. Additional impetus has come from the increased affordability of such items and the greater nationwide penetration of high‑speed internet connections, many of which come with the offer of unlimited free access to certain designated online platforms, notably YouTube and Facebook, as well as several popular domestic news and entertainment providers.

In the past three years, the penetration of smart TVs within Russia has risen to 39% from 29%, with the best‑selling items tending to be smartphone‑compatible units utilising the Android operating system – a market segment that has grown by 20% a year since 2017. The figure is all the more impressive given it has been sustained throughout the duration of the pandemic, a time when the disposable income of the average Russian consumer has declined markedly.
Tipping point
It is now expected that the market share of smart TVs will cross the psychologically significant threshold of 50% of all Russian households by 2022. Such sets currently have a market share in excess of 40% in the country's urban areas with populations above 100,000. They have also been adopted by a broad demographic, with users found across all social strata, while the age of the typical buyer ranges from 18 to 55. It is expected that further growth will be fuelled as high‑speed broadband connections become available in the country's more remote and less well‑populated regions.

As a further sign of the robust demand that characterises the sector, Russia's two largest consumer‑electronics chains – M-Video and Eldorado – both recorded a sustained rise in sales of smart TVs in the first six months of the year, climbing 32% by volume and 24% by revenue.

This builds on an already impressive performance in 2019, with some four million smart TVs sold in the country during the year, all at an average unit price of about US$500. Overall, the best‑selling brands were LG, Samsung and Philips, followed by Hisense, TCL, Telefunken and Haier. In order to save on value-added tax (VAT) and customs costs, the majority of such items were assembled in Russia rather than in the manufacturer's country of origin.

The flipside of this, of course, is that many of the country's satellite TV providers – notably Tricolor and NTV-Plus – have seen demand tumble for their comparatively expensive equipment and services. Overall, smart TV viewing has proven to be better value for money in almost every aspect, with the most popular content on‑demand portals offering an extensive range of Russian‑language TV channels on even their entry‑level subscription plans. In addition, a number of portals – with KartinaTV being the best‑known – are targeting the Russian diaspora, resulting in a fall in demand for satellite equipment in locations as diverse as Tel Aviv, Toronto, Berlin and Adelaide.

Above all, these combined trends make it clear there are substantial opportunities in this ever‑expanding sector for suitably experienced Hong Kong distributors and original equipment manufacturers (OEMs). A strategic approach is required, however, if the maximum benefit is to be derived from such opportunities.

In particular, there is a requirement to customise any such electronic equipment in line with local market norms. A new smart TV sold in Russia (or in any other Eurasian Economic Union nation), for instance, would typically feature a dedicated red button on its remote control that provides direct access to Ivi.ru, Russia's leading online video‑streaming service. Similarly, such remote controls may also come with a yellow Yandex button, which provides rapid access to the wide range of video‑on‑demand services offered by the principal Russian‑language search engine.
Related link
HKTDC Research
Electronics & Electrical Appliances
Hong Kong
Mainland China
Eastern Europe
Russia