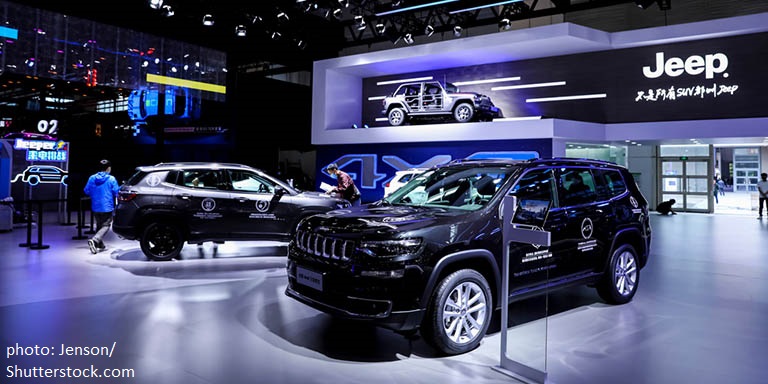 https://origin.hkmb.hktdc.com/en/1X0AKZ6X
Green car race in top gear
Pledges to go carbon neutral and plummeting electric-vehicle costs set to accelerate electrification of vehicle fleets.
On 22 September two very different speeches shook up the global energy industry.

In a remote address to the United Nations, President Xi Jinping pledged to make Mainland China produce zero net emissions of carbon dioxide by 2060, and for output to peak and begin declining by 2030. This will require a massive, and rapid, transformation in the world's biggest coal and oil consumer. The mainland, as the world's biggest producer (and deployer) of solar panels and electric vehicles (EVs), is in pole position for the challenge.
Price parity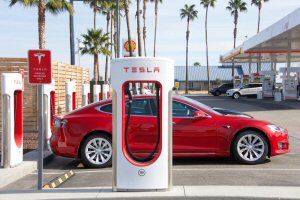 On the same day, in a much less formal setting, Elon Musk, CEO of leading American EV producer Tesla, had the firm's annual Battery Day, when he traditionally delivers technology updates. This year, he made a bold proposal – to produce one of the firm's vehicles for as little as US$25,000, in line with an equivalent internal combustion engine car, by 2023. He proposed to do so by drastically redesigning the vehicles' batteries, increasing power density and cutting production costs.

The two announcements were in very different settings – the United Nations general assembly for Mr Xi, an audience sitting in their cars in a parking lot for Mr Musk, hooting instead of clapping – but both underline the massive shift away from fossil-fuel based energy which the COVID-19 pandemic appears to be, if anything, accelerating.
Place in the sun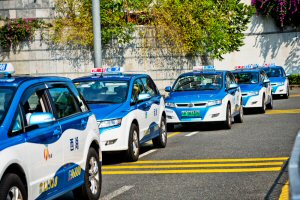 In its latest report the International Energy Agency predicted the share of renewables in the global electricity supply would rise from 27% in 2019 to 60% in 2030. The energy body also forecasts the mainland will be a leader in photovoltaic electricity generation capacity, the fastest-growing renewable energy source, predicting the mainland will add 85 gigawatts of solar capacity in 2025, and 185GW in 2030. Current capacity for all forms of generation – including solar, hydro, coal and gas – is 2,000GW.

The mainland is the world's centre of gravity for EVs, with Hong Kong's giant neighbour Shenzhen having switched its bus fleet to electric more than two years ago.

The China Association of Automobile Manufacturers reported that in August new-energy vehicle sales rose 25.8% year on year to 109,000 units, while sales of all vehicle types rose 3.5% to 2.19 million. Among new-energy vehicles, fuel-cell (hydrogen) vehicles jumped 536.8% to 121 units.
Show and tell
Electric drive was front-and-centre at the Beijing International Automotive Exhibition 2020 held in late September and early October (main picture), one of the first major physical exhibitions to open its doors anywhere in the world following the COVID-19 outbreak.

The show featured 785 vehicles, organisers reported, with 82 world premieres (including 14 multinational companies), 36 concept cars and 160 new-energy vehicles. Of the new-energy vehicles, 147 originated in the mainland.

The show focused on the integration and development of electrification, intelligence and connectivity with the theme of "Smartly Leading the Future". It showcased the industry changes brought about by new technologies such as new energy, artificial intelligence and mobile Internet, the organisers said.

High-tech developments attracted attention especially technologies giving long battery life versions of electric vehicles and battery-swap modes which remove the need for a vehicle to remain stationary while charging. Hydrogen vehicles suddenly made an appearance while hybrid vehicles returned to the spotlight.
Auto driven automobiles
Autonomous driving technology with artificial intelligence as the core and car-networking architecture with 5G as the engine have also developed rapidly, attracting many technology companies as exhibitors. Such innovations as fully automated driving platforms, smart cockpits integrated with multiple functions, a 360-degree surround-view system using car-level chips and a megapixel HD camera, and automatic parking aroused interest among show visitors. Innovations such as fuel-cell stacks, silicon carbide and smart cockpits were exhibited in the mainland for the first time.

Of the newly introduced cars displayed at the show, nearly 40% were new-energy models, organisers said. New-energy vehicles from mainland brands have gradually matured, and leading domestic vehicle companies have also launched their own new-energy brands, Dongfeng, BAIC, Geely's new energy brands-Lantu, ARCFOX and Geometry were also rolled out in public for the first time at the Beijing Auto Show 2020.

The advent of 5G communications and its ability to bring technology companies into the vehicle industry was a recurring theme. The development of AI and cloud computing means technology companies are likely to become new forces in the vehicle industry in such areas as autonomous driving.

As the only major physical vehicle exhibition to be held worldwide since the global COVID-19 pandemic struck, the Beijing Auto Show drew attention from around the world. Foreign executives of various companies also participated in the new product releases at the Beijing Auto Show at the same time as the guests and the media through cross-ocean connections and online interaction. A total of 12,786 reporters from 3,045 organisations and 18 countries and regions participated in the exhibition, including 168 reporters from 89 overseas news organisations.

The show was held as the COVID-19 situation in the mainland continued to improve but the exhibition strictly implemented the system of carefully controlling entries and monitoring body temperatures and sanitisation stations.
Related link
Beijing International Automotive Exhibition
Electronics & Electrical Appliances
Environmental Protection
Hong Kong
Mainland China