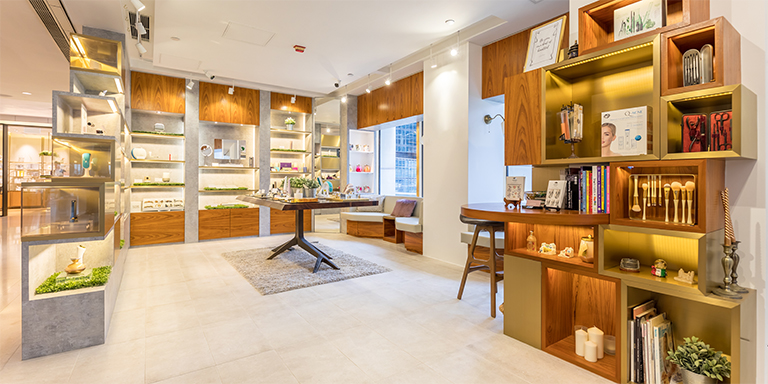 https://origin.hkmb.hktdc.com/en/1X0AL5MZ
Beauty works from home
As the pandemic keeps salons shut, a Hong Kong start-up finds eager buyers for DIY beauty treatment products.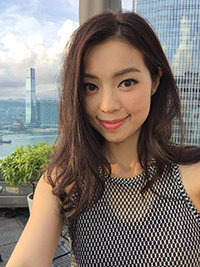 As social-distancing rules during successive waves of COVID-19 in Hong Kong alternatively close or impose restrictions on beauty salons, many women have chosen to carry out beauty treatments themselves. This trend plays into the hands of electronic lifestyle store THEA Home Beauty.
The local start-up offers light emitting-diode (LED), high-intensity focused ultrasound (HIFU) and plasma-based devices, allowing customers to give themselves a facial or perform microdermabrasion treatments from the comfort of their own homes.
Formerly known as the Artistry, THEA Home Beauty was established in 2016 by co-founders Kitty Man and Cassie Mak. Selling everything from simple crystal face rollers to LED phototherapy facemasks, the company has a shop at the Landmark mall in Hong Kong's Central business district but is currently focused on driving sales through its e-commerce platform, Ms Man said.
What led you to set up THEA Home Beauty?
As a working mum, I found myself running out of time to take care of myself and needed a more efficient beauty regime. When I purchased home-beauty products, I found that the staff weren't that knowledgeable and I'd have to read the product manual. Customer education is a very important part of our concept. At our store, people can learn about different beauty devices and what suits their skin type, lifestyle and budget. Before COVID-19, we even offered product trials so you could try before you buy.
How do the shop at the Landmark and e-commerce platform complement each other?
We like to blur the line between online and offline. But at the moment, we're trying not to drive traffic to the store due to the pandemic. Nevertheless, people can still bring a product to the shop if they have queries, and we can offer face-to-face guidance. We also offer free consultations with a beauty consultant at the store.
Why did you turn your efforts towards e-commerce?
We launched the e-commerce arm of the business this year. Even before the pandemic more people were using our online store, so that pushed our efforts online.
Your e-commerce platform ships internationally. Who are your biggest markets overseas?
We've received orders from the United Kingdom, Canada, Singapore, the United States and even Israel. English-speaking countries are the focus, although we do have a dual-language [English-Chinese] website. It depends on our marketing efforts – if we put Facebook ads out in a particular location, it drives sales within those regions.
How has the pandemic affected your business?
We've seen greater interest in our product offerings (even though foot traffic at the mall is very low even now) during peak gifting seasons. People are buying more online and more confident about purchasing big-ticket items digitally. The e-commerce platform has seen us reach out to a different audience that's more adventurous and willing to buy online based on our Instagram and Facebook posts.
Do you think Hong Kong women have become more willing to administer their own beauty treatments?
Definitely – a lot were reluctant before, and perhaps a bit lazy! But with salons closed, they have been forced to take matters into their own hands. Some products may cost up to HK$20,000, but that would serve you for a number of years and save making regular trips to the salon. Once you've found the right tools and identified how your skin reacts to products, it's not that difficult.
What trends do you notice in the home beauty lifestyle market?
There are more compact devices to administer salon-grade treatments such as facials. After wearing [medical] face masks for long periods of time, some customers are suffering from "mascne" (acne caused from mask wearing) and are keen to find solutions to that.
What are your bestselling items?
The Deessee LED phototherapy face mask, a favourite with Hollywood A-listers, is a bestseller, and one of my favourite products. It helps reduce fine lines and remove darker pigments, and you can use it without any discomfort. The Attibe Ultralif HIFU home- use device, which helps lift sagging jawlines, is another popular item.
What do you like about doing business in Hong Kong?
Hong Kong is a very fast-paced city with a mature market that's savvy and well educated. I really love the "can do" attitude here – there's always someone ready to help.
What advice do you have for those thinking of setting up a business in the city?
It's important to get out there and meet people so you can find the right team and access the knowledge you need. Every entrepreneur needs a strong idea that's worth pursuing. I think if you have a niche, you can always find customers.
What are your plans for THEA Home Beauty over the next 12 months?
Before COVID-19, we were thinking of extending our retail presence – another store would be great for branding – but it's very difficult to make that step at the moment. We have to be realistic and stay agile so we can adapt to the market. We also intend to launch our own product lines in future and have trademarked our name.
A couple of months ago, we did some interviews via Facebook Live to help advertise the brand. It's about defining beauty in a different way. How you take care of yourself is beautiful, as is what you do. We're trying to associate the brand with strong women like female entrepreneurs or athletes and find out about their beauty regimens, and we will put out more interviews next year.
We want to encourage women to take care of themselves. Before the pandemic, many were not focusing on themselves enough. During this year, they've had more time to think about what matters to them and realise that good health is everything. Having a good beauty regime in place means you can wake up with glowing skin and feel confident.
Related link
THEA Home Beauty