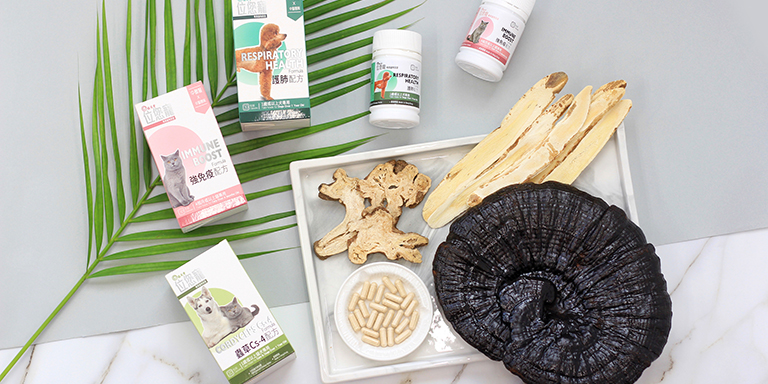 https://origin.hkmb.hktdc.com/en/1X0ALCX3
Creature cures
A traditional Chinese medicine maker moves with the times to cater for the fast-growing pet market.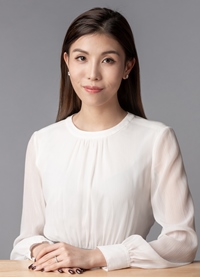 Even the most successful businesses must move with the times and for 124-year-old traditional Chinese medicine (TCM) health and wellness brand Wai Yuen Tong Medicine, this has meant a new line – supplements for pets.
The April 2020 launch of ProVet Formula product range was the brainchild of Vivian Tang, Executive Director of Wai Yuen Tong, a subsidiary of Hong Kong-listed Wang On Group.
"I grew up with cats and dogs in my childhood. To me, pets are always my pals," she said.
Expanding market
Ms Tang had noted a growing market in pet healthcare. An industry report published by Fior Markets said the global animal healthcare market is expected to grow from US$46.8 billion in 2019 to US$72.92 billion by 2027, a compound annual growth rate of 5.7% during the forecast period 2020-2027.
The youthful Ms Tang, 29, daughter of Wang On Group Chairman Tang Ching-ho, had already modernised the business operations to ensure a sustainable future, including updating packaging, strengthening local and online sales channels and launching new lines for targeted consumer groups.
"As a century-old brand founded in 1897, Wai Yuen Tong has established a successful business model and remains committed to promoting the wisdom of TCM in health preservation with modern lifestyles by paying close attention to customers' needs," Ms Tang said. "Yet we must take strategic steps to innovate and push for new, modern ideas."
Convincing management and the board to branch into pet products was, however, a stretch.
"It was quite difficult at the beginning," Ms Tang said. "The proposal for my new pet line was met with much controversy, since it was a non-human product range. Yet, I always believe communication is key."
Street-level research
To convince her father, Ms Tang took him to Goldfish Street in the bustling shopping area of Mong Kok, with its high density of pet stores.
"He was amazed by the heavy price tags and the incessant stream of customers. I also invited some specialists in the pet industry to share their professional insights with him," she said.
"When it comes to money, business is business: besides my father, I also had to persuade my fellow board members with convincing data," Ms Tang continued.
Having thoroughly researched the growing trend of the global pet market and studied how people react to TCM products in mature pet markets in Asia, Ms Tang could back her proposal with profound analysis. "All board members agreed that stepping into the pet market was a strategic step for Wai Yuen Tong, not a risky one," she said.
Two years in the making, ProVet Formula is Hong Kong's first-ever pet supplement products developed by professional TCM veterinarians.
Right balance
As with humans, TCM restores the balance of yin and yang in pets, enhancing vitality and improving health and wellbeing, Ms Tang explained, adding that treating pets with TCM can be traced back more than 10,000 years.
"In recent years, there has been a plethora of studies on TCM uses on pets," she said. "The majority of research concludes that TCM shows outstanding results and remarkable benefits in helping pets' medical conditions. It not only treats symptoms but tonifies and improves the overall health of pets so that future issues can be prevented, providing long-term health benefits to pets. We believe that an ounce of prevention is worth a pound of cure."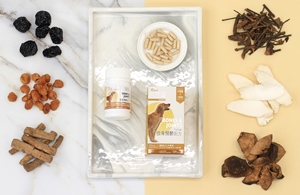 Not all human-based TCM supplements are suitable for pets. Some products may cause side effects or adverse reactions in pets. "That's why ProVet's supplements are formulated by professional Chinese veterinarians using 100% natural plant ingredients and dosages are tailor-made for the health needs of cats and dogs of different ages," Ms Tang explained.
To date, ProVet has eight supplements and the range is expanding to include a snack series.
"Later in the spring, my team and I will be launching some exciting herbal-infused CBD (cannabidiol) edibles and products, blending natural Western therapies with Chinese ingredients. This is in addition to our new pet snacks and upcoming herbal wet wipes," Ms Tang said.
ProVet products are currently available at retail stores, vet clinics and pet shops in Hong Kong, Singapore and Taiwan, as well as online.
Ms Tang plans to continuously expand the brand's market share in existing markets, exploring new sales channels and potential retail partners all over the world.
"Disrupting the market is what ProVet aims to do," she said. "We are optimistic about the future growth of our pet line."
Related link
ProVet
Pet & Pet Supplies
Medical Supplies & Medicine