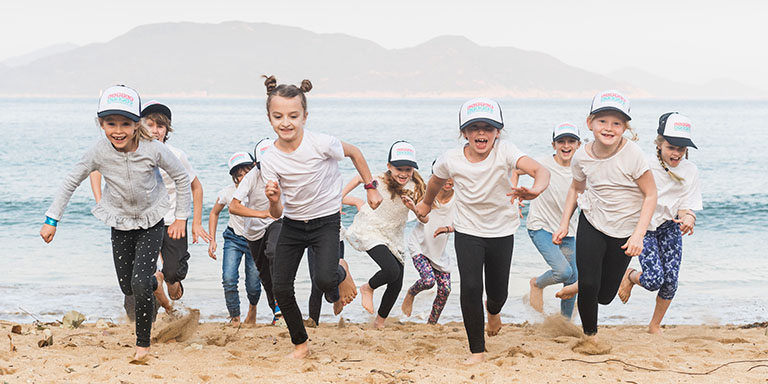 https://origin.hkmb.hktdc.com/en/1X0ALFJ8
Family home page
A Hong Kong-based online resource for parents is gaining followers as COVID-19 brings families together.
COVID-19 has transformed family life as the shift to work from home and limits on school attendance mean parents and children spend more time together.
This trend is noted by Asia-focused online platform Little Steps, which shows families how and where to learn, have fun, eat, stay healthy and grow together.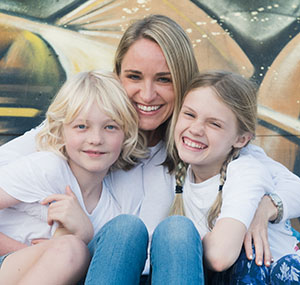 Since the onset of the pandemic, the website has been featuring more content on outdoor activities, along with practical advice such as celebrating a child's birthday amid social distancing.
The platform, launched 10 years ago in Hong Kong, is currently available in five other Asian destinations as well – Macao, Singapore, Jakarta, Kuala Lumpur and Bali. It reaches 1.5 million parents each year.
Little Steps was founded by Shea Stanley, a Texas-native mother of two, who came to Hong Kong 13 years ago after working in various countries.
How has the pandemic impacted family life?
Families are looking for more activities they can do together. There was a period at the beginning of the pandemic when people got very excited about all the things you could do virtually – travel, visiting museums and so on – while our kayaking and hiking guides have been consistently popular.
Since the beginning of 2020, there's been a lot more family time in general, and dads have been more involved. Around 25% of our readers are men, and we've seen an increase in visitation from male readers. It's been a really good year for families to reconnect. While it's been stressful, there's been this gratitude that we've been able to take a breath and spend more time together.
How has work-from-home affected families?
Parents are shaving off commute times and have time to do things like work out in the morning. You're seeing it in every industry, even those with really big titles at financial firms that traditionally would have been in the office really early until late are breakfasting with their family. People have proved that these flexible models of working can work, so I think they're here to stay. Companies are definitely invested in not going back full-time into the office so there will be more time to connect with family.
What do Hong Kong parents seek right now?
The biggest thing we've seen is the increase in outdoor activities. As a lot of people won't be travelling in the summer because of quarantines, we're looking at creative ways of doing Hong Kong – new hiking trails, new places to go to camping and staycations are still huge. The hotels are really switching gear from couples and business to families and I think that could be permanent.
You revamped the website to mark its 10th anniversary. What's on offer now?
It's all about strong user-focused experiences and content in new areas including pregnancy, health and family life. Pregnancy is another demographic that's desperate for community, and we've set up "due date" WhatsApp groups and newsletters for those expecting.
What are Little Steps' greatest achievements in the past decade?
Moving the website to a new platform [during the revamp] was a big one as there were about 25,000 pieces of content to shift! Our investment in video is also significant: the Little Steps YouTube page and Facebook Lives are doing well and video is something we'll continue to invest in. We do a lot of education panels, too. We're going to release video content on boarding schools in the United Kingdom, for example, and we'll be rolling out "speed dating" for schools and parents. This, like all our content, is free. It's paid for by the schools and anyone can join.
How did you go about expanding from Hong Kong?
We built the business from day one as a regional site and expanded to Singapore quite quickly. In 2022, we're looking at building a presence in Bangkok and Vietnam. Every market is different but there are very strong similarities. Parents want the best education and after-school activities and to learn how to spend time together as a family.
What advice can you share for those looking to set up a business in Hong Kong?
The beauty of Hong Kong is that everyone here is really willing to help you. There's this authenticity to the relationships with the people we work with, and even competitors want to help you. It's a really nice community to be in, so reach out for support when you need it.
How will the Little Steps Asia brand evolve over the next few years?
The virtual events will be a big focus this year. We're also doing a lot more on Facebook Live and panels and considering podcasts, apps and new markets.
Related link
Little Steps Asia