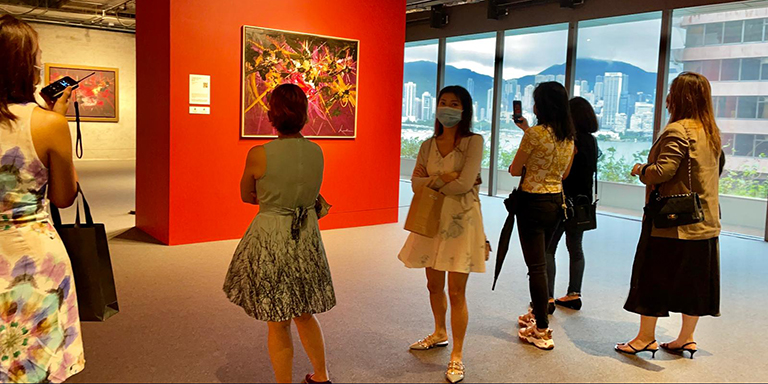 https://origin.hkmb.hktdc.com/en/1X0ALOME
Digital-age take on exclusive clubs
Posh clubs are a feature of Hong Kong life and this start-up brings in a fresh, distributed version of the concept.
There are few things more thrilling than belonging to an exclusive club, but in a city like Hong Kong, waiting lists are often long and prices are high to enter these esteemed spaces.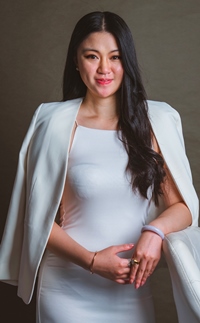 But this may well be changing as more clubs opens and the convenience of online communication reduces the need for expensive physical locations, at least during initial operations.
Just ask Rose Rituals, a recently launched exclusive club which has no physical premises at present and communicates with members through its website. The club is a private community of like-minded members who appreciate the finer things in life, from art and opera to jewellery and the finest wines. 
Established in January by former architect Lois Lai, Rose Rituals arranges for its members to take part in such events as private art tours, luxury yacht and car launches and perfume-making workshops.
The new entrepreneur plans to work with hotels and travel agencies to develop exclusive packages for members once borders are open. In the long-term, she hopes to launch the Rose Rituals in other cities.
Why did you set up Rose Rituals?
I've always had a passion for art, jewellery, music, fine wine and classic cars and wanted to build a private, intimate circle of like-minded people and bring them closer to the lifestyle they love.
Why is the club called "Rose Rituals"?
"Rose" is intended to signify enthusiasm and a lively interest in life while "rituals" denotes making changes to everyday routines and [thus] reigniting your passion for the world.
Do you have a support network?
Initially, it came from a lawyer friend who helped me set up the company, a luxury magazine owner who I planned events with, a public-relations friend who did my marketing work and a private jet company owner who sponsored my event. We are currently seeking investors and small and medium-sized enterprise funding to support this rapidly growing business.
Who are your members?
We currently have around 40 members aged 23 to 60. Members are split 60% female and 40% male, and 60% local to 40% expat. [By major sector,] around 40% work in professional industries like law and finance, 30% hail from the creative industry, 20% work in fashion. [Most are individual members while] 20% are corporate clients from financial institutions and sovereign wealth funds, and 10% [of all members] are employed at top-management level within international companies.
What kind of events do you run?
So far, we've launched or co-hosted six events, including a fragrance experience and wine tasting with French perfume brand Goutal, and a private art tour with K11 Art Foundation.
This year and next, we'll invite regional and international brands, artists and designers to work with us, as well as yacht brands and luxury property companies. We're hosting a music event in November with Grand Hyatt and a party in September at a luxury hotel or residence on the Peak.
How does Rose Rituals differ from a traditional members' club?
We're not trying to recruit super-wealthy people who can afford to join the city's most exclusive clubs. We are more focused on personality and reaching out to people who share the same interests as us. Our community is also more accessible and fluid, as you're not going to the same location every week.
Did your background in architecture help you when setting up Rose Rituals?
In a way, yes. In architecture and engineering, everything is structured – you build things up and put them in order. I've implemented that model into my business.
What do you like about being an entrepreneur?
It's exciting to succeed where no one has succeeded before, and you can control of your own destiny. Success is sweeter when you are the one to take the risks.
What are the advantages of doing business in Hong Kong?
There's an old local saying that there's gold everywhere in Hong Kong. The city is recognised as one of the world's most liberal economic systems with its free-trade policy. There are no trade barriers or limits for foreign onshore and offshore investments and the capital just flows.
What are your long-term plans?
We're planning to set up a permanent location in Hong Kong where members can gather, and we hope to partner with international five-star hotels and travel companies when travel is allowed again. We're thinking of offering welcome packages or special spa treatments with the hotels, and special overseas rates for weekend getaways with our private jet partner.
We're also open to the idea of setting up the Rose Rituals community in major cities like Singapore and New York, as our members usually come from international backgrounds.
Related links
The Rose Rituals