https://origin.hkmb.hktdc.com/en/3zafRIMj
Designs on business success
The business end of design confounds many creative people, but help is at hand from the HKTDC and HKDI.
Aspiring designers often find that fully understanding the business end of their operations – whether it is intellectual property rights, licensing, patents or merchandising – to be a challenge. That's why the Hong Kong Trade Development Council (HKTDC) and Hong Kong Design Institute (HKDI) came together to co-organise two professional incubation and mentorship programmes to help young talents navigate the business world and succeed in their endeavours.
Stimulating new ideas
As Asia's leading commercial and fashion hub, Hong Kong benefits from a mature professional services industry that can satisfy market needs in the city and help enhance a brand's value. To encourage more young people to showcase their talents and join the city's creative industries, the HKTDC and HKDI put together two workshops – the Incubation Programme and Mentorship Programme – from December 2021 to February 2022, helping start-ups explore new ideas and apply a more professional business approach.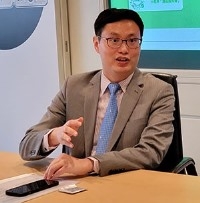 Dr Patrick Lau, HKTDC Deputy Executive Director, said: "Nurturing an entrepreneurial ecosystem in Hong Kong is one of the stated objectives of the Council, and one of the elements has to include nurturing creative minds. In our events and exhibitions, we have been organising different design contests covering fashion, watches, jewellery and toys, as well as featuring designated zones for start-ups. We also run a Trade Ambassador Programme which equips Hong Kong tertiary students and youths with a deeper understanding of business.
"The current project is one instance of the HKTDC's continuing collaboration with the HKDI, member institution under the Vocational Training Council (VTC) group  to offer new programmes that can benefit young entrepreneurs. We were pleased to tap into our network to arrange star tutors who could inspire our young participants to run their own business and be part of the local entrepreneurial scene."
VTC's Deputy Executive Director Dr Michael Wang said he is delighted with the outcome of this collaboration. "I would like to express my heartfelt gratitude to the HKTDC for their strong support on these collaborative programmes. The professional workshops inspired the students and prepared them for the workplace and entrepreneurship. With the experience and guidance shared by the expert speakers, the students will be more confident in applying what they have learned," said Dr Wang, adding that he anticipated further cooperation.
Principal of the HKDI and the Hong Kong Institute of Vocational Education (IVE) (Lee Wai Lee)Dr Ong Lay-lian welcomed the incubation and mentorship programmes which "provided valuable opportunities for our students to connect with experienced industry professionals and equipped them with practical knowledge in the commercial world, taking them closer to realising their dreams in the design and creative industries," she said. Dr Ong looked forward to further collaboration with the HKTDC.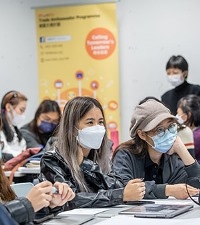 The HKTDC has so far held 10 workshops in conjunction with the HKDI, bringing together many of the city's celebrated illustrators and industry leaders as speakers. Together, they provided 80 students at the HKDI's Department of Communication Design with a wealth of knowledge in areas such as commercial planning, finance, corporate structure, resource allocation, building a customer base, intellectual property rights, brand promotion strategies, and licensing and marketing.
Participating speakers shared their own success stories and gave their views on development trends in the local and international creative industries. The multi-dimensional approach taken in the workshops helped to cultivate students' business thinking to help them overcome challenges brought about by the pandemic.
Industry secrets
The Incubation Programme featured a star-studded line-up of speakers, including Dr Dominic Chan, Founder and CEO of Decisive Consulting Limited; KK Tsang, Founder of marketing services group The Bees; Ken Lo, Founder and Creative Director of design studio BLOW;, Kong Kee, Art Director in Comic & Animation at Penguin Lab; Dr Alex Lau, Partner at Hong Kong Intellectual Property Advisory Services Ltd (IPAS); and Rudi Leung, Founder and Director of creative agency Hungry Digital.
Speakers highlighted the trend of brands increasingly turning to illustrations to tell their stories, which is undoubtedly encouraging for youngsters wishing to build a career as illustrators.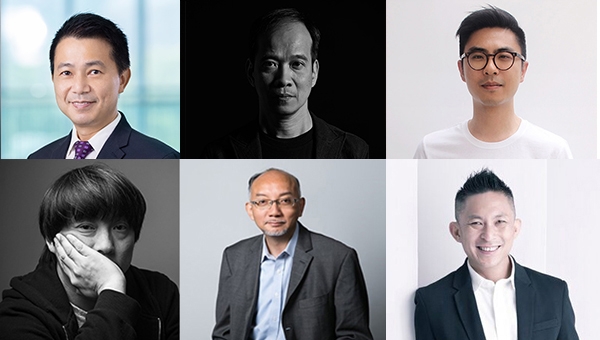 Workshops under the Mentorship Programme were centred on the design industry's latest developments and opportunities. Well-known local illustrators and brand licensing speakers shared tips on creating characters and business secrets in brand creation. They also discussed intellectual property rights, patents, trademarks, copyrights and licensing. By highlighting the importance these components have on the creative industry, students were encouraged to think strategically, build their own business networks, and prepare to launch their careers.
IPAS's Dr Lau made another appearance with the Mentorship Programme and spoke at length about intellectual property (IP) rights and licensing. To strengthen the students' understanding in those fields, he highlighted the preparation work required before authorisation along with ways to deal with IP infringements. Wing Li, founder of SHIBAINC, gave an industry overview and examined development opportunities for original picture books, while artist Kazy Chan taught students the design concepts behind creating characters. In an interactive session, Isabel Tong, Founder of Isatisse, shared her tips on brand-building and running a business.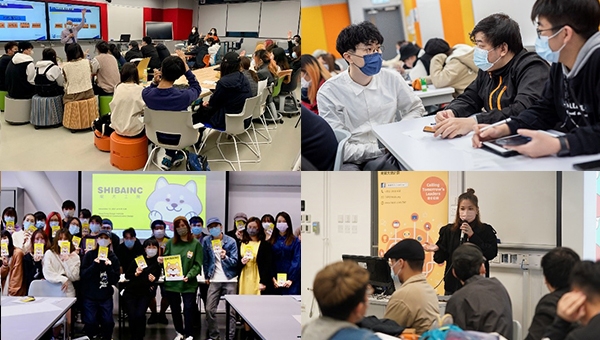 Global vision
Both programmes also seek to encourage HKDI students to further utilise the HKTDC's diversified services to expand their local and overseas reach. The Council's retail platform, Design Gallery, is dedicated to helping Hong Kong designers and brands test the waters and promote their innovative products internationally. Design Gallery recently held an online session for participating students to learn more about the operations of running physical and online shops. By illustrating the success Hong Kong brands enjoy through Design Gallery's "ConsignEasy" service, students were encouraged to seize e-commerce opportunities across the border with Mainland China.
The HKTDC's international exhibitions and events are recognised globally. They make ideal platforms for up-and-coming brands to promote their business and forge connections with international clients. Students can also benefit from the HKTDC's Hong Kong International Licensing Show and Asian Licensing Conference where innovative products are on full display and the latest licensing trends are presented.
And to help students keep abreast of market trends and the latest developments, the HKTDC-organised DesignInspire exposes students to quality designs that can help inspire creative ideas and prepare them for their future workplace. 
Related links
HKTDC
HKDI
VTC
DesignInspire