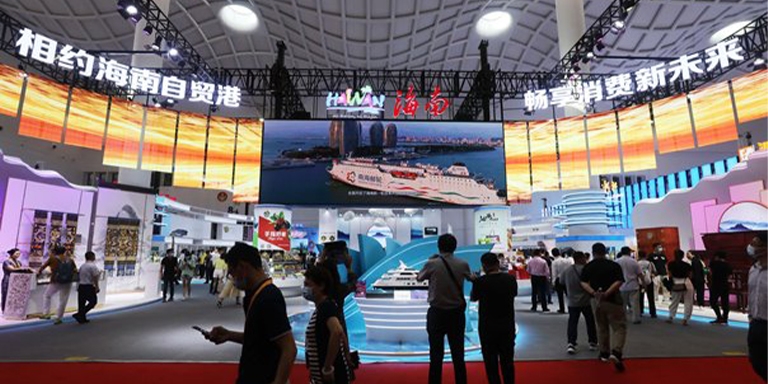 Style Hong Kong Pavilion at China International Consumer Products Expo, Haikou
Country / Region
Hainan,Mainland China
Address
258 Binhai Avenue, Xiuying, Haikou, Hainan Province, P.R. China
Event Details
Launched in 2021, the China International Consumer Products Expo (CICPE) is one of the most important showcase and trading platform for medium–to–high end consumer products in Mainland China.
More than 1,900 exhibitors, including top tier international brands, and 280,000 visitors participated in the inaugural edition in 2022.
HKTDC will host a Style Hong Kong Pavilion in the third edition of CICPE to offer a platform for consumer product companies in Hong Kong to reach out to mainland buyers and explore domestic sales opportunities.
Note:
1. Valid certification is required for all products to be displayed or sold onsite, including but not limited to China Compulsory Certificate (3C) for Electronic and Toy Products;
2. Valid production license and certificate for Food Products; Valid import license for Cosmetics Products, etc. All products and brand information must be submitted in advance with valid certificates.
Participants
Applicant must be a Hong Kong registered company with substantial operation in Hong Kong.
Application subject to screening by the Fair Organiser.
Participation Fee
Standard Booth : HK$26,610 (per 8 sqm booth with basic display facilities)
Showcase Display (0.5m x 0.5m) : HK$4,000
Note: Participating company shall also arrange and bear any other costs such as shipping and transportation of exhibits and/or promotional materials, customs duties, insurance, and to arrange and bear the transportation cost and hotel accommodation.
Industry
Household Products,Health & Beauty,Watches & Clocks,Jewellery,Toys & Games,Garments, Textiles & Accessories,Food & Beverages,Gifts & Premiums,Pet & Pet Supplies
Organiser
Trade Development Bureau of the Ministry of Commerce, Hainan Provincial Bureau of International Economic Development