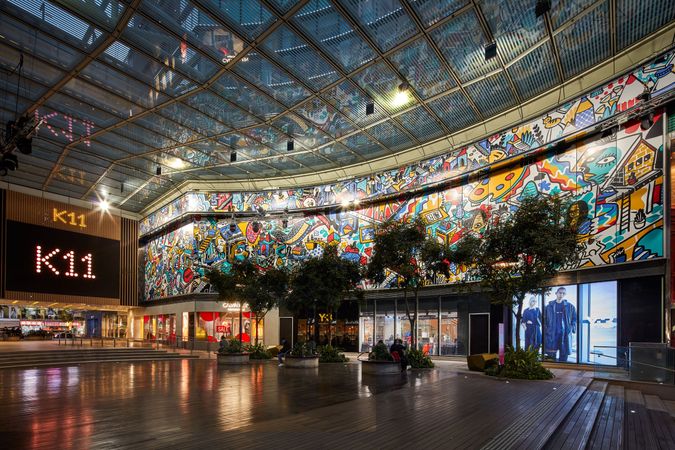 https://origin.hkmb.hktdc.com/en/MTA2NzI4MjMzNw
Navigating Covid-19: Localising the Shopping Experience
Louis Chan
International tourism has been virtually non-existent over the past two years due to lockdowns and travel restrictions. Total visitor arrivals to Hong Kong have declined by more than 90% for two consecutive years, and local consumers became vital to many struggling retail operators in the city.
The latest forecasts from the world's biggest airline trade body, the International Air Transport Association (IATA), predict that passenger traffic will recover to pre-pandemic levels in 2023, a year earlier than was previously thought. The strong bookings for the upcoming summer season bode well for retailers going forward, but there remains the need to brace for transformation and develop innovative and sustainable strategies to attract new, loyal consumers.
To understand how Hong Kong retailers have been readying themselves for the return of in-person shopping and the future of retail post-pandemic, Louis Chan, Principal Economist (Global Research) at HKTDC, sat down with Horace Lam, Head of Strategic Development at K11, the world's first museum-retail destination.
Chan: As the world's first museum-retail destination, how are K11's unique blend of shopping experiences playing out during the pandemic? Do you see any Covid-19-driven changes to your business practices, such as brand mix and floor plan? How has K11 repositioned as the target audience has changed from mainly mainlander tourists to local Hong Kong shoppers?
Lam: K11 is the world's first original brand blending the three essential elements of art, people and nature. Thanks to the brand's unique cultural-retail model and shopping experience, our projects are able to stay competitive and continue to receive local consumer support despite the pandemic.
Take the K11 Art Mall in Hong Kong as an example. K11 Art Mall has always targeted local consumers especially Generation Z (Gen Z). We've noticed the changing preferences of Gen Z consumers in recent years. They are more receptive to local brands and products, lifestyle goods and a slower paced lifestyle, and with that they like visiting multi-brand lifestyle concept stores and coffee shops and are keen on outdoor life. Related products have sold well in the past few years.
With the changing consumer preferences, K11 Art Mall enhanced its tenant mix by adding more than 30 popular new brands, including flagship stores and limited-time pop-ups coming to Hong Kong for the first time. HOW TO LIVE WELL lifestyle store and café has been a popular new brand at the K11 Art Mall. The outdoor sports brand The North Face has opened its largest flagship store in Asia here, while the urban outdoor select shop CARRYin has its first physical store in Kowloon for a premium selection of products, at the mall.
We have also renovated and upgraded K11 Natural with more small stores with local characteristics while expanding K11 Select to accommodate more Asian designer brands. K11 Art Mall will further improve and enrich its tenant mix this year with close to 50 new stores and limited-time pop-ups. With these new outlets for exclusive or debut items we hope to create greater synergy and bring more delights and diversified experiences to our customers.
K11 Art Mall posted annual increases of 28% and 33% in sales and footfall respectively and maintained an overall occupancy rate of close to 100% during the second half of last year. Meeting the needs of new-generation consumers in changing market circumstances will remain our priority as we reshape the business model for retail.
Chan: What kind of art and culture do you present in the mall to interest the local consumers? Have their tastes changed from before to after Covid-19? Until quarantine-free travel resumes, local shopping will remain important. Is that going to have a lasting impact on retail operations in Hong Kong and mainland China?
Lam: We have always tried to give the public easier access to art by hosting art and cultural activities. As most people cannot travel abroad while the Covid-19 situation persists, they seek out unique experiences and Instagram-worth spots.
The best example was K11 Art Mall's hosting of the world's first Meme Museum in collaboration with the world-renowned meme platform 9GAG last summer. Its collection of memes and spoofs was hailed by young people. The event broke the mall's admission record at the Art Space, with the Gen Z audience accounting for over 70% of visitors.
Covid-19 has brought many changes to the retail sector. K11 has noticed the crowd-pulling effect of animation-themed pop-up stores and hence introduced a series of limited-time pop-up stores with popular animation IPs, including Gundam fashion brand STRICT-G and Banpresto Expo. The debut of Demon Slayer: Kimetsu No Yaiba and Jujutsu Kaisen's Sorcerers and Curses in Hong Kong attracted more than 10,000 avid fans, firmly establishing pop-ups as a retail trend. Meanwhile, Blue Bottle's coffee truck satisfied the cravings of Gen Z consumers for novelty.
Given the rapid growth of online shopping and the rise of the metaverse, we have partnered with our tenants to introduce a new offline-to-online (O2O) shopping experience that combines in-person with virtual shopping. We have created a digital platform for our tenants, and in mainland China we also leveraged WeChat Fans groups and community, together with live-streaming and media promotion to enhance cross-sector collaboration and marketing and help brands drive online sales.
Chan: ESG or sustainability awareness has been growing substantially around the globe in recent years, especially during the worldwide health crisis. How is K11 taking this into account when selecting brands and art pieces?
Lam: K11 attaches great importance to sustainability. We support green building certification and carbon reduction in our business operations and are committed to limiting global warming to 1.5°C by 2030 and achieving carbon neutrality by 2050.
New World Development – K11's parent company – has also launched its industry-first "Creating Shared Value Lease" (CSV Lease) initiative which encourages the employees of participating tenants to take an active part in sustainable development. When they reach pre-set targets, such as energy efficiency, the tenant will receive 'K Dollar' rewards for employees to spend at any of the 450 participating merchants of the New World community. This model improves communication between tenants and their employees and promotes connectivity and interaction among the New World community.
After signing the CSV Lease, tenants can take part in activities that promote sustainability, such as waste management and health workshops. Tenants can stay abreast of the latest news and trends of sustainable development through regular activities. The programme is now accepting applications from tenants of K11 ATELIER King's Road, K11 ATELIER Victoria Dockside and K11 ATELIER 11 SKIES and will be extended to other retail tenants of K11 by stages.
Chan: Hong Kong is known for being a cosmopolitan city featuring diverse cultures. How has this characteristic helped nurture budding artists and set new trends in terms of culture and lifestyle? 
Lam: Incubation of creative forces and fostering of design talent in various fields such as art, culture, design and architecture has all along been K11's mission. Through our unique culture-retail concept, we have brought culture and art into our business and daily lives. Activities such as guided art tours, K11 Kulture webinars, art workshops and IP-based spin-offs are making art all the more accessible.
As the meeting place of Chinese and western cultures, Hong Kong has a unique advantage in spreading Chinese contemporary art to the whole world. The K11 Craft and Guild Foundation was founded by K11 founder Dr Adrian Cheng with a mission to conserve and revitalise fast-disappearing Chinese traditional craftsmanship. The foundation also supports the development of Chinese contemporary art and promotes contemporary art through exhibitions, artist residencies and education programmes. It also enriches the deliberation of contemporary art.
Other cultural landmarks under the K11 brand work with artists, art programmes and exhibition organisers to bring artistic experiences from around the world to customers by hosting collaborative projects. For example, the crossover pop-up store held at our Art Mall presented digital and block-chain technology creative ideas from eight burgeoning Japanese designers to fashion lovers and NFT collectors.
Chan: Some individual retailers may have benefited during the pandemic from their e-commerce operations. How about mall operators? To what extent has digital transformation helped shopping malls since the onset of the pandemic? Do you see digital retail superseding physical stores in the future? What is your take on O2O retail in Hong Kong going forward?
Lam: The all-round digital experience introduced at K11 prior to Covid-19 has seen rapid development during the pandemic. For example, our upgraded K11 app combines membership service with shopping and cultural details so shoppers can buy K11's exclusive merchandise in the comfort of their homes. The app is designed to feature the three essential values of "art, people and nature". It allows customers to enjoy exhibitions and art and cultural courses in addition to membership services such as 'Earn' registration and 'K Dollar' redemption. It also assists tenants in reaching out to target customers.
While striving to enrich the customers' digital experience, we also attach great importance to in-person shopping. Hong Kong consumers have always valued the personalised service provided by physical stores. When the pandemic eases further, we believe distinctive works of art and cultural content as well as in-person experiences will be able to attract footfall and boost in-store sales once again.