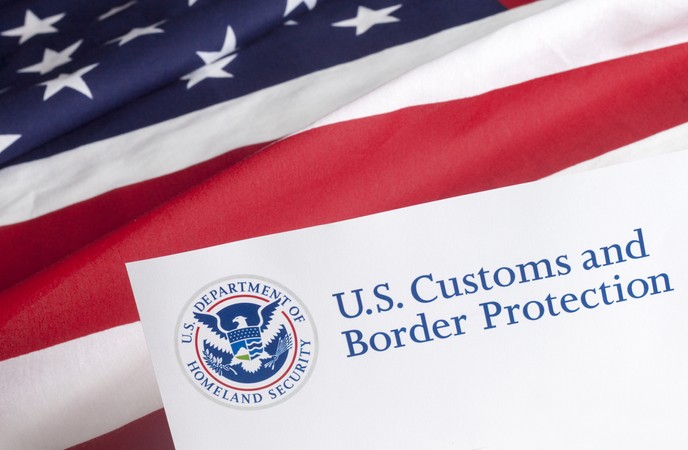 https://origin.hkmb.hktdc.com/en/MTA5MTMzOTgxNg
Operational Guidance for the New US Forced Labour Prevention Act
Louis Chan
On 23 December, US President Joe Biden signed into law the Uyghur Forced Labour Prevention Act (UFLPA), which aims to ensure that goods made with forced labour [1] in mainland China's Xinjiang Uyghur Autonomous Region (XUAR) do not enter the US market.
The UFLPA establishes a rebuttable presumption that any goods, wares, articles and merchandise mined, produced or manufactured wholly or in part in the XUAR, or produced by a properly identified entity, or any that involve work performed in the XUAR, are made with forced labour and are therefore barred from entry into the US under Section 307 of the Tariff Act of 1930 (19 U. S. C. §1307).
As a result, all types of goods, particularly those from "high-priority" sectors such as cotton, polysilicon and tomatoes, from any country (not confined to China-origin products) that may have raw materials, parts and components made in the XUAR, or involve some type of processing in the XUAR, will from 21 June 2022 be banned from the US market.
The legislation also requires that importers demonstrate due diligence, effective supply chain tracing, and supply chain management measures to ensure that they do not import any goods made, in whole or in part, by forced labour, especially from the XUAR. This requirement extends throughout the entire supply chain, to include goods that may be shipped from elsewhere in China and to third countries for further processing.
On 13 June 2022, US Customs and Border Protection (CBP) issued an operational guidance for traders, while due diligence guidance and the list of entities in the XUAR that make goods wholly or in part with forced labour – as well as the various other legally required lists – are expected to be issued on 21 June.
To overcome the rebuttable presumption and therefore avoid potential lengthy detentions, exclusion and seizure of merchandise, US importers and their suppliers must, among other requirements in the UFLPA, respond to CBP requests for information about merchandise under CBP review and demonstrate with clear and convincing evidence that the goods, wares, article or merchandise was not mined, produced, or manufactured wholly or in part by forced labour.
Importation Process and Enforcement
The 17-page operational guidance issued by CBP on 13 June 2022 reiterates that CBP will take specific enforcement actions to enforce the UFLPA, including identifying, detaining and/or excluding or seizing shipments subject to the statute's rebuttable presumption. It will review each shipment for UFLPA applicability and take appropriate action on a case-by-case basis, with the action taken depending on the specific facts involved in each importation.
In instances in which CBP has taken an enforcement action under the UFLPA on an importation, but the importer believes the targeted importation is outside the scope of the UFLPA, an importer may provide information to CBP to that effect – i.e. information that the imported goods and their inputs are sourced completely from outside the XUAR and have no connection to entities on the UFLPA Entity List.
If CBP decides that the information provided by the importer does demonstrate that the merchandise is outside the scope of the UFLPA because it lacks a connection to the XUAR or to an entity on the UFLPA Entity List, the importer will not need to obtain an exception to the UFLPA presumption and CBP will release the shipments, provided they are otherwise legally compliant.
Importers may identify additional shipments that have identical supply chains to those that have been reviewed previously and found to be admissible by CBP to facilitate the faster release of identical shipments.
Goods subject to an enforcement action under the UFLPA will be detained. CBP will provide the reason for the detention as well as the anticipated length of the detention. Importers have 30 days after a detention – a much shorter period than the three months provided under the withhold release order (WRO) process – to provide CBP with documentation that provides clear and convincing evidence that the goods were not made with forced labour.
Importers may present an immediate export in-bond to seek permission from the port director to export detained shipments at any point prior to exclusion or seizure. If a shipment is excluded, importers may challenge that decision under 19 USC 1514 – Protest against decisions of Customs Service. While the guidance does not provide any information on when CBP would escalate enforcement to a seizure/forfeiture, previously provided information signals that it would be an option if there is a pattern or a finding of continued violations.
Requesting an Exception
Importers may request an exception to the rebuttable presumption from CBP during a detention, after an exclusion or during the seizure/forfeiture process. When reviewing requests for exceptions, CBP will try to prioritise the requests from members of the Customs Trade Partnership Against Terrorism (CTPAT) Trade Compliance Program.
To obtain an exception, importers have to provide the types of information described below:
Due diligence system information: This includes documentation showing a due diligence system or process that may include engagement with suppliers and other stakeholders to assess and address forced labour risk; supply chain mapping and assessment of forced labour risks along the supply chain from raw materials to production of the imported good; a written supplier code of conduct forbidding the use of forced labour and addressing the risk of use of mainland Chinese government labour schemes; training on forced labour risks for employees and agents who select and interact with suppliers; monitoring of supplier compliance with the code of conduct; remediation of any forced labour conditions identified or termination of the supplier relationship if remediation is not possible or is not completed in a timely fashion; independent verification of the implementation and effectiveness of the due diligence system; and reporting performance and engagement publicly on the due diligence system.


Supply chain tracing information: This includes documentation tracing the supply chain from raw materials to the imported goods, including evidence pertaining to the overall supply chain (e.g. a detailed description of the supply chain, the role(s) of entities in the supply chain, a list of suppliers associated with each step of the production process, affidavits from each company or entity involved in the production process, etc); evidence pertaining to merchandise or any component thereof (e.g. purchase orders, invoices, packing list, bill of materials, certificates of origin, payment records, shipping records, import/export records, etc); and evidence pertaining to the miner, producer or manufacturer (e.g. mining, production or manufacturing records, production orders, factory reports, factory site visit reports, evidence that the volume of inputs of component materials matches the volume of output for the merchandise produced, etc).


Information on supply chain management measures: This may include internal controls to prevent or mitigate forced labour risk and remediate any use of forced labour identified in the mining, production or manufacture of imported goods. An importer should be able to demonstrate that any documents provided are part of an operating system or an accounting system that includes audited financial statements.
​​​​​​​

Evidence goods were not made by forced labour: This may include a supply chain map identifying all entities involved in production of the goods; information on workers at each entity involved in the production of the goods in mainland China, such as wage payment and production output per worker; information on worker recruitment and internal controls to ensure that all workers in mainland China were recruited and are working voluntarily; and credible audits to identify forced labour indicators and remediation of these if applicable.
​​​​​​​Some Illustrations
To explain the types of documents CBP may require to be submitted under UFLPA on or after 21 June 2022, the operational guidance has included a non-exhaustive appendix listing suggested supply chain tracing documentation for several high-risk commodities from the XUAR, including cotton and polysilicon.
Cotton  
Sufficient documentation, including any records that may be kept in the ordinary course of business (e.g. purchase orders, payment records, etc), to show the entire supply chain, from the origin of the cotton at bale level to the final production of the finished product.


A flow chart of the production process and maps of the region where the production processes occur.  Number each step along the production process and number any additional supporting documents associated with each step of the process.


Identify all the entities involved in each step of the production process, with citations denoting the business records used to identify each upstream entity with whom the importer did not directly transact.
Polysilicon
Importers need to provide complete records of transactions and supply chain documentation that demonstrate all entities involved in the manufacture, manipulation, or export of a particular good, and the country of origin of each material used in the production of the products going back to the suspected source of forced labour – i.e. production in the XUAR or by an entity on the UFLPA Strategy entities lists.


Provide a flow chart mapping each step in the procurement and production of all materials and identify the region where each material in the production originated (e.g. from location of the quartzite used to make polysilicon, to the location of manufacturing facilities producing polysilicon, to the location of facilities producing downstream goods used to make the imported good).


Provide a list of all entities associated with each step of the production process, with citations denoting the business records used to identify each upstream party with whom the importer did not directly transact.
​​​​​​​

Importers should be aware that imports of goods from factories that source polysilicon both from within the XUAR and outside of the XUAR risk being subject to detention, as it may be harder to verify that the supply chain is using only non-XUAR polysilicon and that materials have not been replaced by or co-mingled with XUAR polysilicon at any point in the manufacturing process.
The UFLPA will affect any goods made in any country that may incorporate an input that was produced, mined or grown in the XUAR. In other words, if a product manufactured in Hong Kong incorporates a component from the XUAR, that product is subject to the law.
US brands are likely to undertake supply chain visibility exercises from "earth to hearth" or "soil to shelf" to determine if there are inputs from the XUAR in their supply chains. As a result, Hong Kong suppliers are likely to face higher compliance demand from their US clients when it comes to UFLPA-proofing their supply chains, as the consequence for goods that cannot rebut the presumption of forced labour will be denial of entry into the US market.
Hong Kong exporters and manufacturers should prepare to assist their customers in the US by gaining visibility in their upstream supply chain. This effort may involve outreach to tier 1, 2, 3 and 4 suppliers. As a rule of thumb, knowing where these goods came from and obtaining assertions that each shipment does not involve forced labour will be essential in demonstrating to CBP that the goods are admissible.

---
[1] Forced labour: "All work or service which is exacted from any person under the menace of any penalty for its non-performance and for which the worker does not offer himself voluntarily." – 19 U.S.C. §1307; language modelled on the International Labour Organisation (ILO) Forced Labour Convention, 1930.

Baby Products
Books & Printed Items
Building Materials
Chemicals
Computer & Peripherals
Electronics & Electrical Appliances
Environmental Protection
Food & Beverages
Footwear
Furniture & Furnishings
Garments, Textiles & Accessories
Gifts & Premiums
Hardware
Health & Beauty
Household Products
Jewellery
Lighting Products
Machinery
Medical Supplies & Medicine
Pet & Pet Supplies
Photographic Equipment
Raw Materials
Specialised Products
Sports Goods
Technology
Toys & Games
Telecommunications
Watches & Clocks
Mainland China
North America
USA