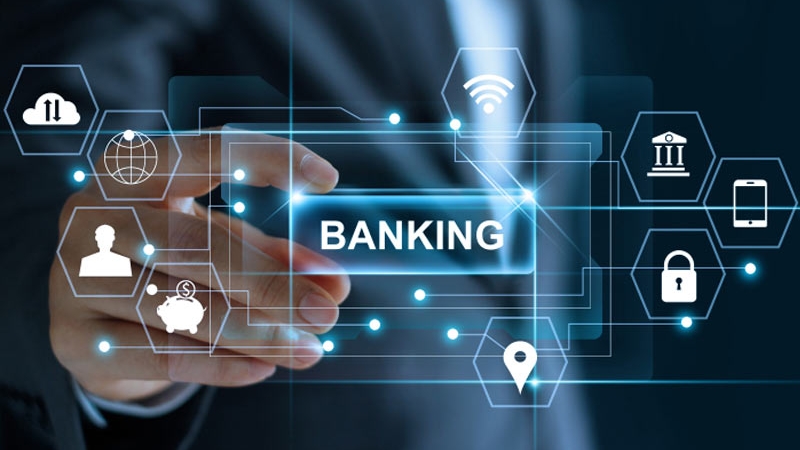 https://origin.hkmb.hktdc.com/en/MTA5NDcxMTExNQ
Virtual Banking: New Business Model under Technology Era
Interview with Barbaros Uygun, CEO, Mox Bank Limited
Alice Tsang
Hong Kong is an international fintech hub, characterised by a diverse, resilient and dynamic market. The Hong Kong Monetary Authority (HKMA) has granted eight virtual bank licences since 2018. The introduction of virtual banks in Hong Kong is a key pillar supporting the SAR's entry into the smart banking era.
Launched in Hong Kong in September 2020, Mox is a virtual bank backed by Standard Chartered, in partnership with HKT, PCCW and Trip.com. Barbaros Uygun, CEO of Mox Bank Limited, shared the company's business model under the new technology era in an interview with HKTDC Research, as well as the latest fintech developments in Hong Kong.
Virtual bank vs traditional bank
A virtual bank is defined as a bank that primarily delivers retail banking services through the internet or other forms of electronic channels, instead of physical branches1. With more traditional banks providing online services or internet banking, how does Mox differentiate its services and deliver superior customer experience without a physical branch? Uygun said: "Mox reimagined banking to empower possibilities and make banking better for society by offering a differentiated and superior customer experience leveraging excellent technology, partner ecosystem and end-to-end full digital processing. We deliver a suite of retail banking services, as well as lifestyle benefits, all in one place. Our services follow four customer promises: Safe, Smart, Simple and Fun."
The Mox business model has five key elements:
A fully end-to-end digital infrastructure built on global benchmarks targeting customer pain points.
By improving services and efficiency, Mox has a lower cost of acquiring new customers because existing customers are satisfied with its services and are happy making referrals. Currently, the virtual bank has over 300,000 customers, almost 50% of them acquired via the 'member-get-member' channel. On average, traditional banks have less than 10% of referral customers.
Mox has speeded up the product development cycle by adopting an agile approach, which provides a flexible cycle to make changes quickly, so that the feedback loop is much shorter. The time needed from development to delivery for a new feature is usually six months in traditional banks, while Mox only needs two weeks.
Mox invests in efficiency by constantly improving automation and measuring everything in minutes or seconds, which further lowers costs.
Taking customer feedback and reinvesting the customer value proposition enhances customers satisfaction.
Pandemic accelerated adoption of virtual banking​​​​​​​​​​​​​​

The pandemic-related lockdown and social distancing have changed people's daily life and behaviour. Many activities suddenly had to be conducted online, such as distance learning and working from home. During Covid-19, the traditional banks in Hong Kong had shortened operation hours and people switched to online banking services. Uygun said: "In the past three years, Hong Kong people have shifted their mindset and are more willing to go digital in all aspects – include banking." In September 2017, the HKMA launched an array of initiatives titled "A New Era of Smart Banking" and introduced the Virtual Bank licence. This provided solid fundamentals for digital uptake in Hong Kong before the pandemic struck.

According to the HKMA, digital has become a key account opening channel. With eight virtual banks starting up in 2020, more than 1.2 million accounts had been opened by the end of 20212. Uygun said: "Our first 100,000 customers were younger and more tech savvy, but now our customers are aged from 18 to 90+. Yet, the average customer's age is around 35, which is still younger than compared with a traditional bank.
"Among the different types of services we offer, debit cards, bill payments and lending products are the most commonly used, while Mox Credit is the most popular. We were the first virtual bank in Hong Kong to offer credit card services."
Hong Kong's strengths and weakness
As an international financial hub, Hong Kong has been actively driving innovation and developing fintech. Uygun said: "Hong Kong's banking industry has a sound infrastructure, which provides a level playing field for both virtual banks and traditional banks. The pool of well-educated talent who have a strong interest in the finance industry, together with vibrant technology development in the Science Park and Cyberport, give massive room for Hong Kong's fintech sector to grow."
Despite these advantages, Mox has encountered some problems operating in the SAR. Uygun said: "Hong Kong has a lack of engineers and it is difficult to attract international talent to Hong Kong under the shadow of the pandemic."
​​​​​​​Fintech opportunities in Greater Bay Area
In October 2021, the HKMA and the People's Bank of China (PBoC) signed a Memorandum of Understanding (MoU), agreeing to link up the PBoC's Fintech Innovation Regulatory Facility with HKMA's Fintech Supervisory Sandbox. The objective is to provide a "one-stop platform" to allow financial institutions (FIs) and technology firms to test their cross-boundary fintech initiatives concurrently in Hong Kong and Greater Bay Area (GBA) cities, and to obtain early supervisory feedback and user opinions3. In February 2022, the HKMA announced the launch of cross-border fintech pilot trial facility and it was prepared to process applications from FIs and technology firms for access to this cross-border facility.
Mox views the GBA as offering strong opportunities for expansion. Uygun explained the attraction, saying: "It's the sheer number of potential customers in the GBA. Given a foothold in Hong Kong, it is an advantage for Mox to expand its market to the mainland. For virtual banking, once we built the infrastructure, there will be additional synergies building solutions for Hong Kong and mainland GBA cities. For fintech to grow, the size of market is important and the GBA provides critical mass for growth. In addition, we can leverage on our partners' network and know-how to tap into the mainland. Therefore, GBA market is included in our strategic plan."
However, the financial industry rules and regulations are different between Hong Kong and the mainland. Uygun was prepared to make the necessary time investment needed to make mainland expansion a success, saying: "First, it is a long-term development and we will plan it accordingly. Second, the legal, compliance and risk management issues are becoming more complex, it is important to build properly."
Upcoming digital transformation for fintech
Fintech is one of the fastest-growing tech sectors. Uygun identified two key growth areas, saying: "First, regtech4 is booming globally because there are more regulations on banks. The use of technology to enhance risk management and compliance for banks will provide greater precision, increase efficiency and better quality. When you can enhance precision through automation, it's always better than the human eye, via the four-eyes principle or six-eyes principle, because you can take out human error. In future, more banks will adopt regtech in their operations.
"The second one is artificial intelligence (AI). Banking is actually built on statistics and models. If banks can embed AI in their operation models, marketing models, operation risk models, financial risk models, audits etc. it could generate additional value. McKinsey estimates that AI technologies could potentially deliver up to US$1 trillion of additional value each year for global banking5."
Hong Kong offers fintech companies a world-class business environment, unmatched financial and operational support, significant local and regional markets and excellent technical infrastructure that supports innovation and business on a global scale.
---
1 Source: Hong Kong Monetary Authority
2 Source: www.hkma.gov.hk/eng/news-and-media/insight/2022/04/20220419/
3 Source: www.hkma.gov.hk/media/eng/doc/key-information/guidelines-and-circular/2022/20220218e2.pdf
4 Regtech, means the use of innovative technologies by banks to achieve regulatory compliance or better risk management in a more effective and automated manner. It is well positioned to further enhance the interface between banks and regulators. (www.hkma.gov.hk/eng/news-and-media/speeches/2018/09/20180927-2/)
5 Source: www.mckinsey.com/industries/financial-services/our-insights/ai-bank-of-the-future-can-banks-meet-the-ai-challenge
Finance & Investment
Banking Services