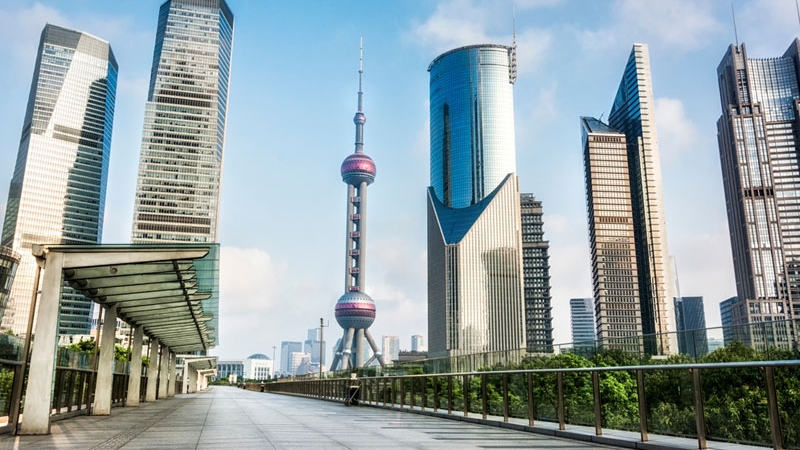 https://origin.hkmb.hktdc.com/en/MTEwMTcyMzY1Nw
Yangtze River Delta Businesses Re-open as Mainland China's Economy Regains Momentum
Wing Chu, Shi Chun, Shanghai Municipal Commission of Commerce (seconded to HKTDC)
Recent Covid-19 outbreaks throughout mainland China are gradually subsiding thanks to the government's effective containment measures. Relief measures at the national and local levels have also blunted the impact of the outbreaks on the local economy, and investors from Hong Kong and overseas. A case in point is the Yangtze River Delta (YRD) region, a major economic powerhouse that has stepped up the resumption of economic activities since June. In particular, hard-hit Shanghai, traditionally the engine of growth within the YRD, is reasserting its status as the region's business hub with the phased resumption of business activities and the rolling out of stimulus measures. As the pandemic comes under control, industrial and production activities in the mainland are expected to regain momentum as service industries and investment levels recover. In response to this, Hong Kong-based businesses would do well to promptly reposition their market development strategies and consider working with import platforms to capitalise on opportunities in China's post-pandemic domestic market.
Economy picks up
The mainland's Covid-19 outbreaks spread to multiple locations in April 2022, causing a slowdown in economic development as certain regions struggled to contain infection levels. This was especially so in Shanghai, where industrial production took a beating. Covid-19 containment measures impeded transportation and the logistical flow of the region's supply chains. Figures from the National Bureau of Statistics show a 2.9% year-on-year decline in the total value‑added of industrial enterprises above designated size in April 2022. In Shanghai, industrial output plummeted by a whopping 62.6% in the same month, resulting in a 14.1% year-on-year decline in the total value‑added of industrial enterprises above designated size in the YRD in April.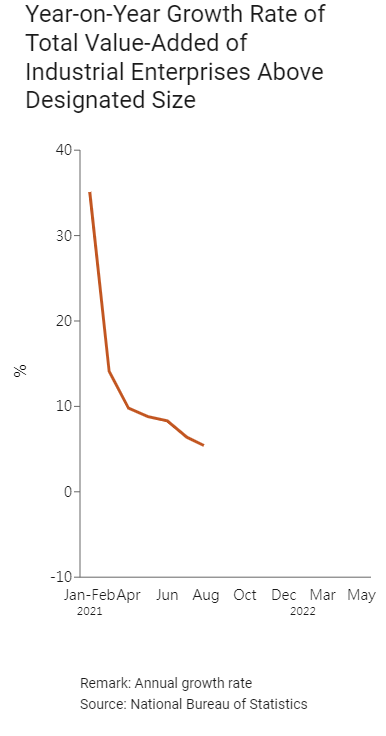 Nevertheless, industrial production in the mainland managed to resume growth in May thanks to the coordination of central and local authorities. In May, the total value‑added of industrial enterprises above designated size increased 0.7% year on year (YoY), while the figure from January to May registered a growth of 3.3% [1] from the same period last year. In fact, as early as May, Covid-19 case numbers had started to dwindle. Normal economic and production activities began to return as local governments implemented measures to improve the logistical flow and maintain a stable power supply. In the YRD, the pandemic's impact on the economy and the community was minimised thanks to the increased efforts to contain Covid-19 and bolster social and economic development. Phased resumption of business activities is now also underway in Shanghai as it gives priority to the phased re-opening of financial institutions implementing 'closed‑loop' arrangements. Meanwhile, international corporations remain committed to expansion in the Shanghai and YRD markets as foreign companies begin to move forward once again with their investment plans in China.
Regarding trade, overall imports and exports to and from the mainland have gradually returned to a stable footing. According to figures released by the General Administration of Customs, although the growth in overall exports decreased from double-digit figures at the beginning of the year to 3.9% in April, it rapidly regathered pace in May, reaching 16.9%, with total exports at US$308.2 billion (HK$2.42 trillion). In Shanghai, following a drop in overall imports and exports in April and May as a result of the effect of Covid-19 containment measures, external trade is stabilising and growth is expected to resume as the economy continues to re-open. Despite short-term shocks to economic and production activities caused by Covid-19 outbreaks and the ensuing containment efforts, it appears that long-term development trends have not been derailed. As long as infection levels continue to be kept under control, the mainland economy is expected to regain momentum.
China's Total Export and Import (US$bn)



2021

2022




Jan-Dec

YoY Change (%)

Jan-Feb

YoY Change (%)

Mar

YoY Change (%)

Apr

YoY Change (%)

May

YoY Change (%)

Total Export & Import

6,051.5

30.0

973.4

15.9

504.8

7.5

496.1

2.1

537.7

11.1

Export

3,364.0

29.9

544.7

16.3

276.1

14.7

273.6

3.9

308.2

16.9

Import

2,687.5

30.1

428.7

15.5

228.7

-0.1

222.5

0.0

229.5

4.1

Shanghai's Total Export & Import

1,172.4

25.7

205.8

26.4

104.4

15.0

57.7

-40.5

69.2

-26.5

Export

676.2

24.8

123.5

26.6

62.2

32.1

30.1

-43.9

39.3

-27.2

Import

496.3

27.0

82.3

26.2

42.2

-3.4

27.6

-36.3

29.9

-25.6

Source: General Administration of Customs
Quickening pace of resumption
On top of the efforts to promote macro development, action has to be taken to monitor the implementation of policy measures for restarting work and production, as well as the actual conditions of individual regions and production bases. This is in order that enterprises can resume normal growth after the pandemic outbreak. In particular, at the central level, the State Council convened a national video conference on stabilising the economy on 25 May, involving government departments down to the district (county) level across the country. About 100,000 officials attended the video conference, at which the central government's policy directions for reinvigorating economic growth were made clear to all participants. After the teleconference, on 31 May, the State Council published the full text of the circular on a package of policy measures designed to stabilise the economy. This called on all localities to implement a total of 33 measures in six areas, including:
Fiscal policy

Devote efforts to stabilising major market players and employment. Steps will be taken to grant value-added tax credit rebates on stocks and increments to more industries, increasing the amount of tax rebates to over RMB140 billion to reach an annual total of RMB2.64 trillion. Action will be taken to extend the social insurance payment period of micro, small and medium-sized enterprises, self-employed businesses and the five hardest-hit industries to the end of the year and to expand the scope of payment extension to other struggling sectors, with the total sum of delayed payments estimated to hit RMB320 billion in 2022. The scope of subsidies for unemployment insurance and retraining will be extended to all types of enterprises which have difficulties in participating in social insurance schemes.
Financial policy

Double the support and amount of inclusive loans to micro and small businesses this year. For loans to micro, small and medium-sized enterprises and self-employed businesses, car loans to trucks, and mortgage loans and consumer loans to individuals in financial difficulties, banks will be encouraged to extend the period of repayment of principal and interest within this year. For the RMB90 billion commercial truck loans issued by central-owned automobile enterprises, the banks and enterprises concerned should work together to prolong the principal and interest repayment period by six months. The acceptance period of commercial drafts will be shortened from one year to six months. Platform enterprises are encouraged to go public at home and abroad.
Sustaining industrial chains and supply chains

Optimise the policy on work and production resumption and improve the services of "white list" enterprises. Efforts will be made to ensure smooth cargo freight by lifting restrictions on traffic from low-risk regions and removing all unreasonable stipulations and charges. Passenger and cargo vehicle drivers from other areas are entitled to free PCR tests. An additional relief loan for civil aviation amounting to RMB150 billion will be granted, and support is to be given to the aviation industry to issue bonds to the sum of RMB200 billion. Steps will be taken to steadily increase the number of domestic and international passenger flights and to formulate measures facilitating the movements of employees of foreign enterprises.
Promoting consumption and effective investment

Vehicle purchase restrictions are to be liberalised and the purchase tax amounting to RMB60 billion on certain passenger cars reduced. Support will be given to meeting the "rigid" demand for residential units according to the needs of individual cities. Steps will be taken to streamline the examination and approval procedures for a number of new projects ranging from water conservancy (particularly large-scale irrigation projects), traffic, old communities renovation, and underground utility tunnels, while encouraging banks to provide long-term loans. A new round of rural road construction and redevelopment will be launched. Support will be given to the issue of bonds amounting to RMB300 billion for railway construction. Greater efforts will be devoted to providing employment instead of relief.
Maintaining energy security

Define local responsibility for coal output, adjust the output capacity policy for coal mines, and streamline the procedures of guaranteeing coal supply. A number of energy projects such as hydro power and coal-fired power plants will be restarted.
Safeguarding people's livelihood

Improve the work of unemployment insurance, the minimum living allowance, and relief for people in difficulty. Action will be taken to promptly launch a mechanism balancing social relief, insurance standards and inflation according to different circumstances.
Meanwhile, in the YRD region, where the impact of the pandemic is more serious, local governments are expected to introduce support policy measures in a move to reinvigorate economic and social development as soon as possible. In Shanghai, the municipal government announced an action plan on 29 May for accelerating the city's economic recovery and revival. Under this plan, which covers 50 policy measures in eight areas, the system of examining and approving the resumption of work and production at businesses was revoked on 1 June. At the same time, a series of policies aimed at stabilising foreign investment, boosting consumption and encouraging investment were also introduced.
At the end of May, the Zhejiang provincial government announced 38 economic stabilisation policy measures, covering eight areas aimed at bolstering and stabilising the economy, finance, investment, consumption, foreign trade and foreign investment. Meanwhile, Jiangsu province introduced 40 policy measures to help market players meet challenges and sustain economic growth. Also in early June, Anhui province issued a package of 36 policy measures under an implementation plan for stabilising the economy. Currently, all the major provinces and cities in the YRD region are devoting great efforts to implementing support policies designed to stabilise the economy and safeguard growth, in a bid to drive the local economy back onto its normal development track.
Shanghai returning to normal
Shanghai was worst hit by the current wave of the Covid-19 pandemic. Since the city is also the regional hub of the YRD, this also affected supply chains and production activities in neighbouring provinces and cities. Shanghai's "troika" of growth drivers - exports, investment and consumption - all reported double-digit negative growth in the first five months of this year, lower than the national average.
However, as the Covid-19 wave gradually subsides, the impact on supply chains and production has begun to slowly wear off. According to the latest statistics of the Shanghai Municipal Commission of Economy and Informatisation, 96% of the 9,472 industrial enterprises above designated size in Shanghai have now resumed work with production capacity reaching 69% by 13 June. Total output value and other data from industrial enterprises above a designated size all showed big rebounds in June compared with April and May, which suggests that Shanghai's economy is recovering. Business is returning to normal in the following major business districts:
Hongqiao International Central Business District
The Hongqiao International Central Business District has played the part of a "rainbow bridge", connecting international and domestic markets since the State Council gave the green light to its establishment in February 2021. It was seriously impacted by the sudden wave of Covid-19 infections this year, but with the end of the lockdown in Shanghai on 1 June, all businesses (except some restaurants that are still required to suspend eat-in services) have resumed work, production and trading. These include B2B and B2C firms and related offices targeting the domestic sales of foreign goods in the YRD market. Under a work plan for fully leveraging the policy effects of the special fund to support pandemic-ravaged businesses in speeding up the resumption of development recently issued by the Hongqiao International Central Business District Administrative Committee, a special fund of RMB500-600 million will be set aside in this fiscal year for online and offline consumption activities that may lead market trends as high-end business activities. Each of these activities will receive up to RMB1 million in funding support.
Lingang New Area of Shanghai Free Trade Zone
This Lingang New Area, established under the Overall Plan for the Lingang New Area of the China (Shanghai) Pilot Free Trade Zone promulgated by the State Council in August 2019, has been hit hard by Covid-19 since March 2022. In order to mitigate the effects of the pandemic, Lingang has been implementing policies and measures to fight the pandemic and provide relief to businesses since 4 May. These relief measures benefited nearly 5,000 businesses with direct funding support totalling more than RMB170 million. Alongside efforts to control the pandemic, the Lingang New Area has promoted the resumption of work and production in key enterprises and construction sites. By the end of May, 315 manufacturing enterprises above designated size had resumed 100% capacity and 22 of the 46 key construction sites had resumed work. This has played an important part in stabilising economic growth. By 21 June, 1,220 industrial enterprises in the Lingang New Area had resumed production, with 97,000 people returning to work. Key enterprises have now restored over 90% of their capacity. [2]
Businesses regain momentum
In Shanghai, the Hongqiao International CBD- Shanghai Airport Link Line resumed construction on 1 June. This connects the Hongqiao Airport, Pudong Airport, Hongqiao Railway Station, Shanghai South Railway Station, Shanghai East Railway Station and other external transport hubs, and will boost the high-quality integrated development of transportation in the YRD. The project is slated for completion at the end of 2023 as scheduled.
Inside the Hongqiao International CBD, the Greenland Global Commodity Trading Hub (G-Hub) - a benchmark platform enterprise of the "6+365" permanent exhibition and trading platform of the China International Import Expo (CIIE) - resumed business on 3 June. Hongqiao Pinhui, another CIIE platform, also resumed business on 6 June. These CIIE permanent exhibition and trading platforms provide businesses with a one-stop service for customs clearance, logistics, processing and warehousing, commodity distribution and supply-demand matching. Their B2B show purchase function and B2C retail consumption function can serve overseas enterprises after Covid-19 by opening a convenient and efficient trading channel for importing goods into China, so they can effectively open up the domestic sales market in the YRD and the country as a whole.
In the core industrial cluster area of advanced manufacturing industries in the Lingang New Area, Tesla's Shanghai super factory resumed production on 19 April after being shut down for 23 days. The government, business and social communities have come together to overcome the difficulties and challenges posed by transportation, logistics, warehousing, suppliers and personnel returning to work, to make Tesla one of the first advanced manufacturing enterprises in Shanghai to resume work and production. Over 40,000 vehicles have rolled off the production line in Tesla's Shanghai plant since it resumed production. The plant delivered a total of over 210,000 vehicles during the January-May period, an increase of over 50% compared with the same period last year. [3]
Meanwhile, Sindanol Shanghai Ltd, a commodity trading, investment and financing management company in the Lingang New Area, managed to complete five major offshore merchanting transactions worth nearly RMB200 million online during lockdown with the help of the Lingang New Area Administrative Committee, thus laying a solid foundation for accelerating the construction of the industrial cluster of new-style international trading business in the Lingang New Area.

---
[1] Source: National Bureau of Statistics
[2] Source: Lingang New Area Administrative Committee of the China (Shanghai) Pilot Free Trade Zone
[3] Source: Lingang New Area Administrative Committee of the China (Shanghai) Pilot Free Trade Zone