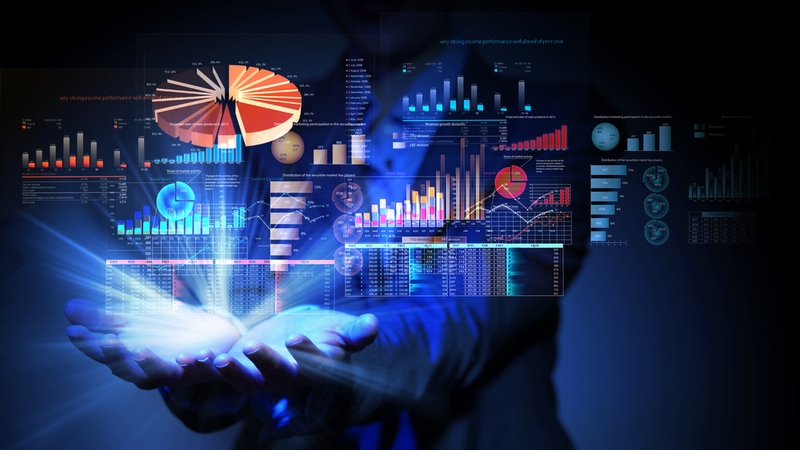 https://origin.hkmb.hktdc.com/en/MTEwNjg0MjY1MA
Delivering Digital Wealth Management Solutions to Financial Institutions
Interview with Alex Ypsilanti, Co-founder and CEO of Quantifeed
Alice Tsang
Digital transformation is the process of using technology to create or modify business processes to enhance customer experience. The popularity of fintech is prompting many financial institutions to look into using third party companies to develop end-to-end customer platforms which are seamlessly integrated with current platforms.
Hong Kong-based fintech company Quantifeed combines software engineering and quantitative finance to help financial institutions develop and deploy digital wealth management solutions. In an interview with HKTDC Research, Quantifeed's co-founder and CEO Alex Ypsilanti spoke about the company's development and the booming demand for digital wealth management in the region.
Wealth management platform
​​​​​​​Quantifeed helps financial institutions, including banks, brokers, insurance companies and independent financial advisors, to offer digital wealth management services. Ypsilanti identified two major wealth management pain points for financial institutions, saying: "Firstly, many wealth management activities still rely on manual processes, such as Excel spreadsheets, which prevent the institutions from scaling and growing. Secondly, most wealth management services only focus on high-net-worth individuals, which leaves retail and mass affluent customers behind. We can help these institutions develop compelling propositions, enabling them to sell wealth management services directly to their customers at different levels."
Quantifeed's core technology, QEngine, powers end-to-end architecture for financial institutions. It connects to existing banking systems and provides rich capability for straight-through order and trade processing, customer position monitoring, fee management and reporting. QEngine's capabilities can be deployed on the cloud, on-premise or across hybrid infrastructures. Complex data, security and compliance needs are easily catered for, with the flexibility to adapt rapidly to evolving modernisation plans within the institutions.
First time investors​​​​​​​
Nowadays, people want financial planning for every stage of their lives. Quantifeed's solution, which provides digital advice for financial institutions' customers, can address the financial needs of people who do not have the financial knowledge or the time to learn about investing. Explaining how this works, Ypsilanti said: "People have different investment goals at different ages, such as first home purchase, education for their kids, retirement, and so on. Quantifeed's strength lies in providing end customers access to investment opportunities through a user-friendly mobile app. Our solutions can match investment portfolios to customers based on their risk preferences. Such investment portfolios may diversify across equity markets, bond markets, and more. Once an individual customer has created an investment portfolio, they can monitor investment performance and can top up or rebalance at any time using the app, in order to keep to their investment goal."
Despite the recent rapid rise of digital assets, Ypsilanti was somewhat cautious about his company offering them to its customers just yet, saying: "As a fintech company, Quantifeed is driving innovation to deliver a product roadmap. We are also looking into supporting digital assets but it is a bit too early to add crypto into mass market investment portfolios currently. However, there is no doubt that digital assets are in the road map."
Talent landscape
Quantifeed was founded in 2013 in Hong Kong and now operates in Singapore, Japan, Australia and India. QEngine is used by some of Asia's largest financial institutions, including DBS Bank in Singapore, MUFG Bank in Japan and Cathay United Bank in Taiwan. Outlining the advantages of his company's location, Ypsilanti said: "Hong Kong is a great place to do business. As an international financial hub, Hong Kong's finance industry is very mature, with an abundance of professional talent and software engineers, who flourish in the growth of the fintech industry. When we first started in 2013, it was not easy to hire people to work at a fintech start-up, but now more people want to do so. However, it also becomes a challenge to hire people as there are not enough fintech professionals for the expanded market."
Despite this problem, Ypsilanti explained why Quantifeed is unlikely to outsource part of its programme development or engineering to other countries, saying: "In practice, it is not easy to outsource this to other countries. Although the salary of a program developer is cheaper in some countries, you need critical mass to outsource effectively, and you need people to manage the outsourced projects. There are quite a lot of overheads to do it in scale. In addition, we need professionals on site, such as product managers, business analysts, and delivery engineers to work with local financial institutions to understand their needs and design a suitable online platform."
Funding in Hong Kong
Funding has been one of the key hurdles for start-up development. However, Ypsilanti pointed out that this may be becoming less of a problem than before, saying: "Across the region, there is more venture capital available for start-up than 10 years ago. In the past two to three years, more venture capital units were attached to banks and insurance companies. We will continue to leverage the strategic investment route with our partners."
In May, Quantifeed announced a Series C funding round led by HSBC Asset Management (HSBC AM)'s alternative investments business. HSBC AM has been joined by Daiwa PI Partners and current shareholders, including global asset manager Franklin Templeton and global investment firm LUN Partners Group. Highlighting what this new round of funding will enable Quantifeed to provide, Ypsilanti said: "We are using these funds to strengthen our leadership in the automated generation and implementation of financial advice."
In terms of market expansion, there are huge market opportunities in Asia, particularly in Malaysia, Indonesia, India, and mainland China. To achieve further growth, Quantifeed's future expansion will go beyond Asia, tapping into the Middle East and Europe.
Future of fintech
An increasing number of financial institutions are embracing technology in their services platforms. However, their strengths do not lie in software engineering or online platform design. As a result, they depend on third party companies to provide technological solutions. As Hong Kong's fintech market matures, a growing number of overseas fintech companies are arriving in Hong Kong, intensifying the competition in the region. Ypsilanti argues that the new arrivals will need to be aware of the characteristics of the market, saying: "In order to be successful, companies cannot just replicate their experiences from the US or Europe. Our mission is to help financial institutions become providers of wealthcare, a customer-centric wealth management service that makes investment easy, accessible and relatable for everyone."
On the bright side, he added that more competition means more business in the region. This is fuelling expectations that Asia will be the next growth pole for the fintech industry.
Finance & Investment
Technology