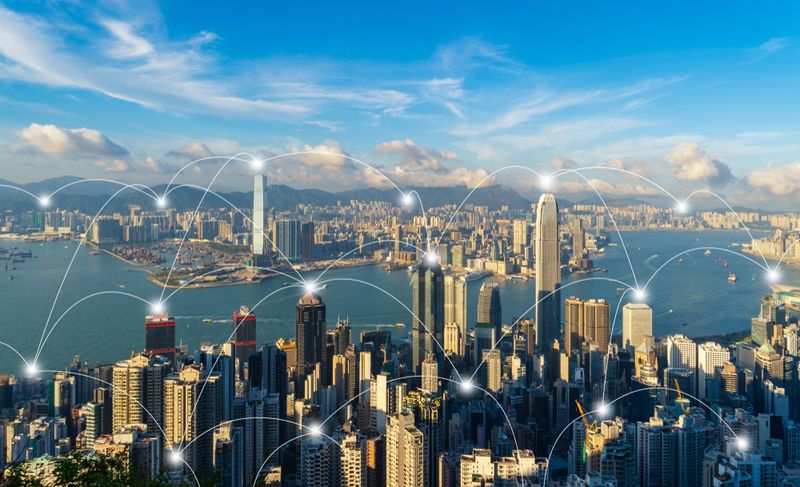 https://origin.hkmb.hktdc.com/en/MTEwNjgwMzA0MA
Japanese Business Perspectives: Harnessing the Power of Hong Kong as a Commercial Hub
Mitsubishi Corporation (Hong Kong) Confident in the City's Business Hub Status and Opportunities
Corey To
With its history as a trading company dating back to the 19th century, Mitsubishi Corporation has since developed into a leading sogo-shosha (integrated trading and investment company) with an extensive presence in various industries, operating offices and subsidiaries in about 90 countries and regions and managing over 1,700 group companies worldwide.
Mitsubishi Corporation (Hong Kong) Limited, since its establishment in 1973 as a wholly owned subsidiary of Mitsubishi Corporation, has functioned as a key regional office for the company. The Hong Kong office covers a wide variety of industries, ranging from power generation and industrial materials to food and consumer industry, with trade spanning the Asia-Pacific region.
In an interview with HKTDC Research, Takeshi Iida, President and Managing Director of Mitsubishi Corporation (Hong Kong), explained Hong Kong's pivotal role in the company's regional expansion. He said: "Hong Kong has a very well-developed and welcoming business environment, with many strengths including the simple and competitive tax regime, rule of law and free capital flows. One of Hong Kong's most important features is the ability to connect the entire Asia-Pacific region, especially mainland China, ASEAN and Japan, as an international financial centre and trade hub."
Iida, who took the role of the President of the Hong Kong Japanese Chamber of Commerce & Industry (HKJCCI) from June 2022, looks forward to facilitating the trade and business ties between Hong Kong and Japan. He is confident in Hong Kong's prospects for Japanese businesses, saying: "Hong Kong and Japan have traditionally had strong trade ties, and consumers in Hong Kong are happy to embrace Japanese products and culture. The city has been among the top importers of Japanese food for years, for example. We foresee plenty of business opportunities here in Hong Kong."
International trade and logistics hub
Naonobu Ishikawa, General Manager, Planning and Business Development Department of Mitsubishi Corporation (Hong Kong), also highlighted Hong Kong's key role as a trade and logistics hub in the company's trading business, saying: "We see Hong Kong as a hub looking after the market demand and supply, where many of the key industrial players are based. Because of Hong Kong's proximity to the Greater Bay Area (GBA) and ASEAN, we are in a great position to trade with key businesses that operate and produce in these major manufacturing hubs. We also work closely with logistics companies based in Hong Kong, who have plenty of experience and a strong presence in mainland China and Southeast Asia."
Illustrating the effectiveness and efficiency of Hong Kong's logistics, Ishikawa said: "Hong Kong is one of the few places outside Japan where fish coming from Toyosu in the morning can be served in the same afternoon."
Ishikawa noted the importance of Hong Kong's high-quality professional services, especially those supporting logistics and trade, saying: "With financial services, for example, banking and insurance are very accessible in Hong Kong. The ease and stability of foreign exchange also makes it easy for traders like us to do business with buyers and sellers from around the world."
He also highlighted Hong Kong's talent pool as a crucial aspect of the city's competitiveness, saying: "Being international is at the core of Hong Kong's character. Our employees here can speak in Cantonese, Putonghua, English and even Japanese. Professionals – whether it be law, accounting or finance – know what is happening around the world, while keeping a good connection with mainland China. It is difficult to find talents like those from Hong Kong anywhere else."
Fostering innovation
Regarding digital transformation, one of Mitsubishi Corporation's key initiatives moving forward, Ishikawa further pointed out that Hong Kong is a competitive platform for developing real estate and manufacturing technologies. He said: "Having a flourishing technology hub in the GBA is a great advantage. For example, the software can be developed in Hong Kong, and the hardware produced in Shenzhen. A robust framework for intellectual property, finance, research institutions and government support in Hong Kong all play a role in attracting talent and businesses for research and development (R&D).
"Hong Kong also offers opportunities to apply these technologies before launching them in other markets. For example, we can apply new real estate technologies developed in the GBA, which improve energy efficiency and facilitate maintenance, to old buildings in Hong Kong. These technologies can then be brought over to Southeast Asia, the US or even Japan, where similar issues are faced. The same can be said for remote monitoring technologies for manufacturing, where businesses based in Hong Kong can actually apply these technologies to their own production lines in mainland China or Southeast Asia.
"The combination of R&D, production and application is a unique advantage of Hong Kong's technology scene."
Seizing new opportunities
One of the most notable opportunities that emerged recently is the Regional Comprehensive Economic Partnership (RCEP), which came into force in January 2022 as the world's largest free trade agreement (FTA) and the first FTA involving both China and Japan. Ishikawa said: "We look forward to more streamlined customs procedures – especially for fresh foods which rely on efficient logistics – as well as increased trade and investment through RCEP. We believe that China and ASEAN will develop closer economic ties under RCEP, so as the link between the two regions Hong Kong will be even more involved in the business opportunities that arise."
As environmental, social and governance (ESG) factors take the spotlight in the commercial and regulatory landscapes, Mitsubishi Corporation sees potential in Hong Kong to take a leading role. Ishikawa explained: "Hong Kong sets high ESG standards, and we are confident in the scale and professionalism of our business partners here to deliver the change. In line with the government's Climate Action Plan 2050, we see great opportunities to expand our clean and renewable energy business here in Hong Kong. Another area we are looking forward to is recyclable and biodegradable products, considering Hong Kong's limited landfill space. We are looking at huge demand in mainland China for the future as well, so Hong Kong is well-positioned for a leading role in these areas of green business."
Strengthening trade connection
To harness Hong Kong's strengths and capitalise on upcoming market opportunities, Iida believes that overcoming the impacts of the coronavirus pandemic should be a priority for the business hub, saying: "Covid-19 has impacted businesses significantly, especially regarding the movement of personnel and access to mainland China and other areas. The freedom of travel and offering a liveable city for expatriates have always been a crucial part of Hong Kong's attraction to Japanese businesses, so the safe resumption of travel and other activities, such as school and leisure, would be very helpful for restoring business confidence in the city."
Maki Wan, Deputy General Manager, Planning & Business Development Department of Mitsubishi Corporation (Hong Kong), was also keen to see stronger communication between Hong Kong and Japan about the latest developments and opportunities in the city. She said: "Hong Kong's Japanese business community is well aware of the business potential here. It would help greatly if representatives from Japan could visit Hong Kong and vice versa, to make sure we can capitalise on the opportunities that arise. We believe campaigns like 'Think Global, Think Hong Kong' in Japan in 2018 would have a huge positive impact in promoting Hong Kong as a commercial hub for Japanese businesses."
Technology
Real Estate Services
Food & Beverages